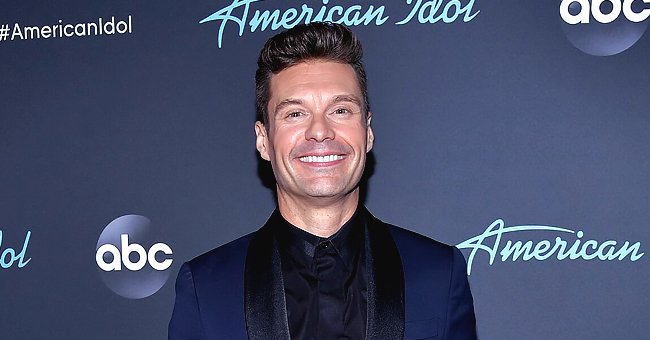 Getty Images
Ryan Seacrest to Use Original 'American Idol' Judges' Desk to Host Show from Home

Ryan Seacrest is bringing out the big guns — namely an old desk — for the quarantine version of "American Idol," which will see him as the host from his home. Too bad he's the only one who will be sitting behind it.
"American Idol" fans will finally be getting to see more of their favorite competitive reality show following a decision to use virtual means to do filming for this weekend.
Along with the new look, viewers may also be delighted to see an ancient item that they might remember from the early days of the show when judges Randy Jackson, Paula Abdul, and Simon Cowell were around.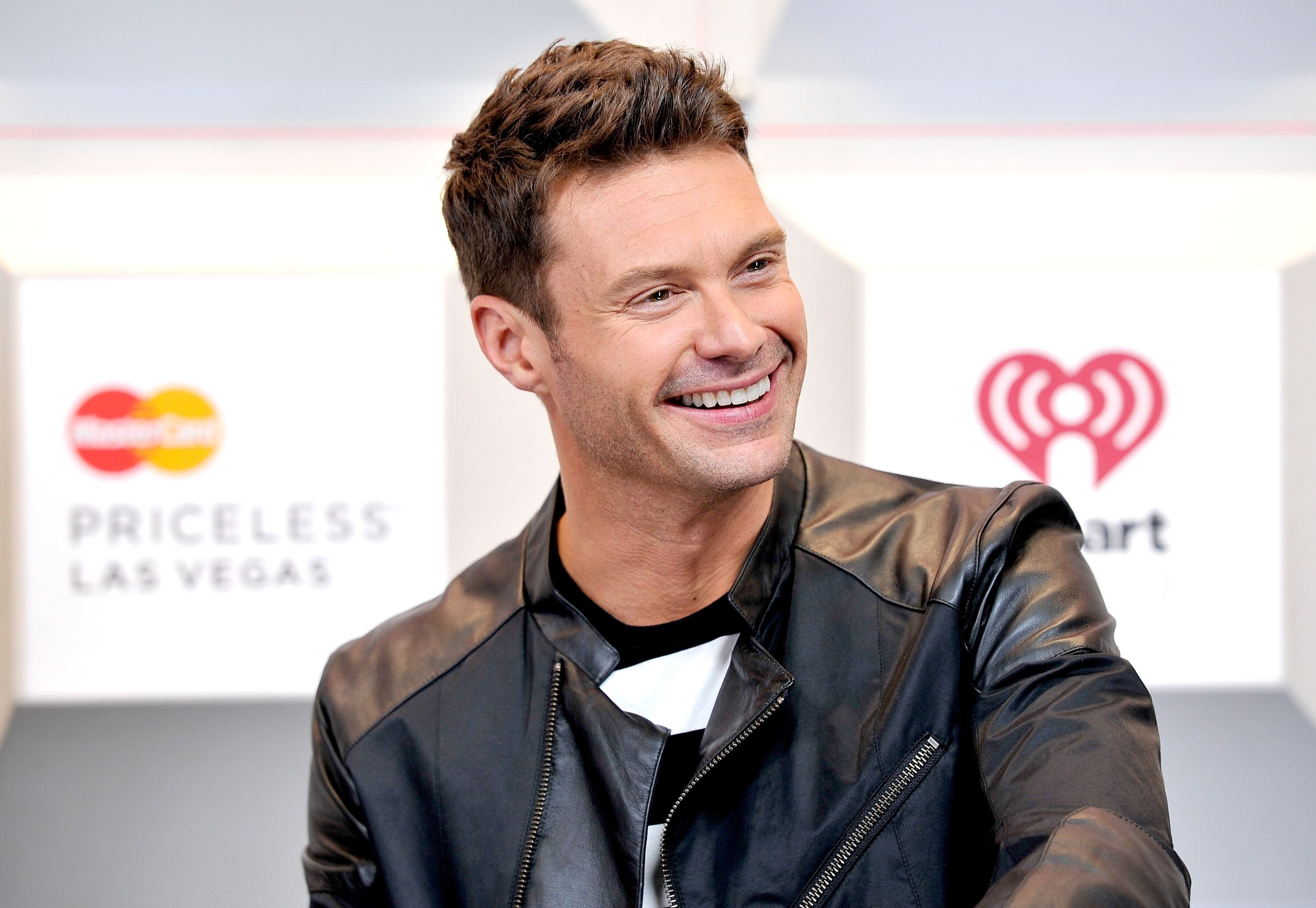 Ryan Seacrest attends the 2014 iHeartRadio Music Festival at the MGM Grand Garden Arena on September 19, 2014 in Las Vegas, Nevada. | Source: Getty Images
Seacrest whips out old piece
Seacrest took to Instagram on Wednesday and shared a clip showing the desk that held the spotlight along with the show's original judges. It's been in the host's garage for three years, he said.
In the caption, Seacrest said the desk was in storage "in case of an emergency." And now, "the time has come." Who knew it would take a pandemic to bring back the chic blue and white piece.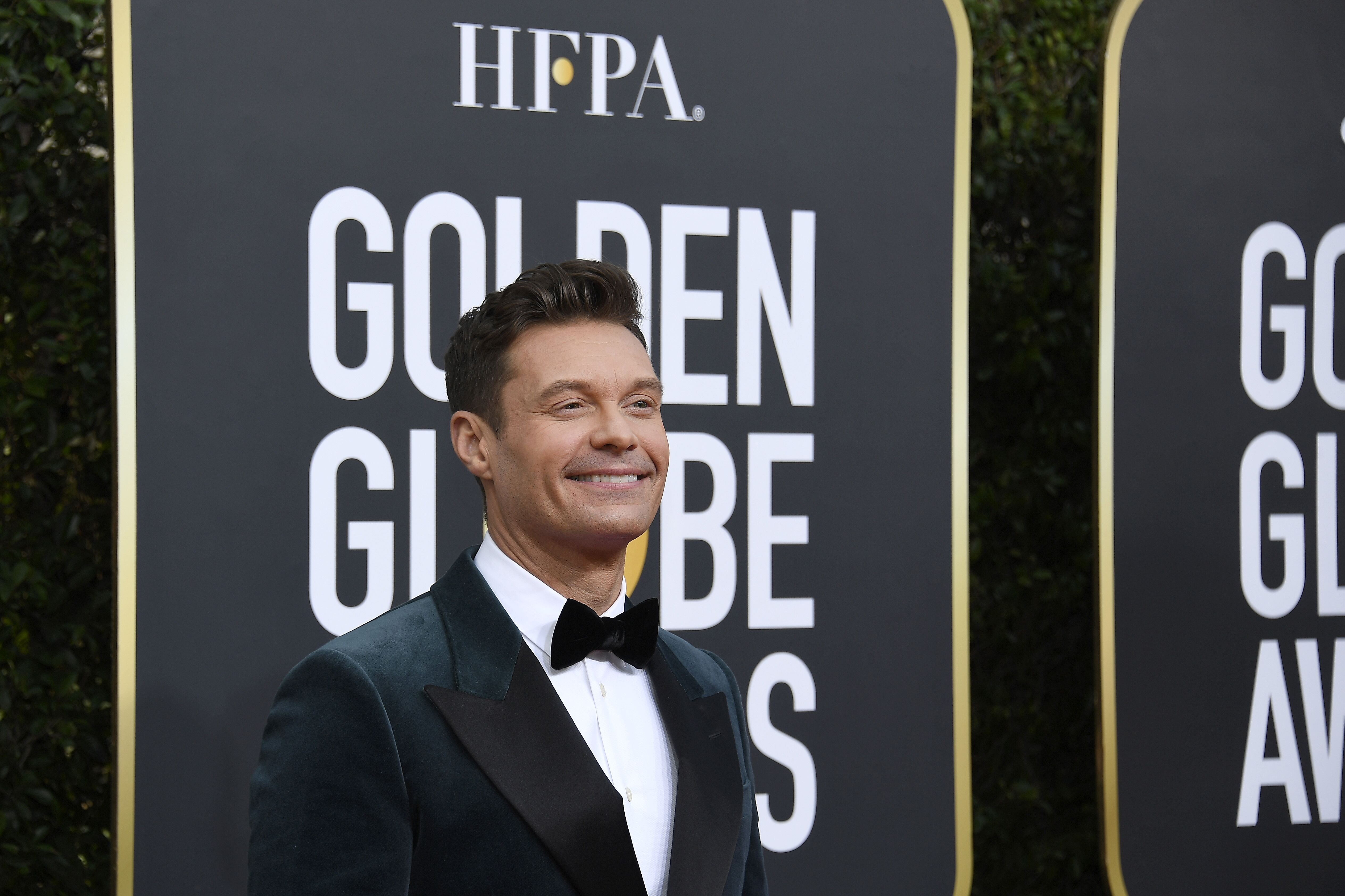 Ryan Seacrest arrives to the 77th Annual Golden Globe Awards held at the Beverly Hilton Hotel on January 5, 2020. | Source: Getty Images
Also in the video was a broadcasting camera, two television screens, a light fixture, and other lighting equipment. Seacrest said he was rehearsing for the show, which would be pre-taped to air on ABC.
How it's going to work
According to USA Today, contestants will receive the latest Apple iPhones as well as professional microphones and lighting kits. They'll use Zoom to work with their vocal coaches.
The process will consist of pre-recorded arrangements from the band, which the show typically uses in a live setting. On Fridays, these pieces will be played back and recorded with the contestant's singing.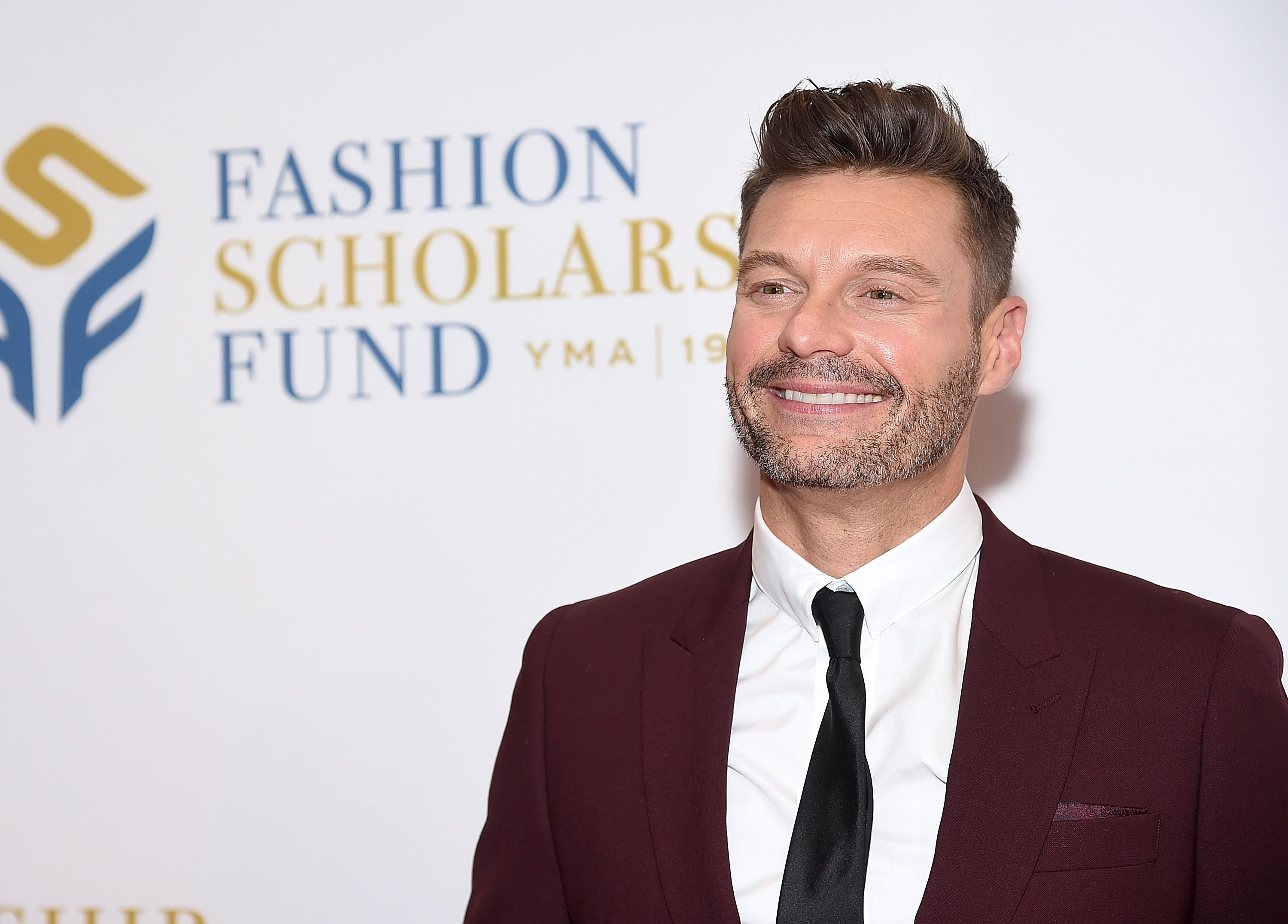 Ryan Seacrest at the 2019 Fashion Scholarship Fund Awards Gala on January 10 in New York. | Source: Getty Images
Judges will then give their feedback via a Zoom video chat. Trish Kinane, the executive producer, said that they didn't want to be present hours of a cappella.
The show will be more intimate
She explained: It will just feel and look so different, so you're not going to go, 'Oh, my God, where is that audience? It will be more intimate.' " She stressed that the show is more focused on the contestants than the judges.
Following the performances from the 20 singers on Sunday, viewers will vote as usual and cut the number down to 10. They will reveal the finalists in the May 3 episode.
"Idol" has beaten out competitors like "The Voice" and "America's Got Talent" by becoming the first competitive reality show to plow on amid the coronavirus crisis.
Seacrest donates for COVID-19
Meanwhile, Seacrest is doing his part to help out individually by reportedly donating $1 million to COVID-19 relief efforts in New York and Los Angeles.
People reported that the star allocated $750,000 to frontline health workers' housing and food, while the rest would go to general relief. Seacrest is definitely staying strong with what's going on.
Please fill in your e-mail so we can share with you our top stories!