Ryan Seacrest Reportedly Once Broke up with His Girlfriend Shayna Taylor — Meet the Beautiful Chef
"Live with Kelly and Ryan" co-host and longtime E! Entertainment collaborator, Ryan Seacrest, has been dating culinary expert Shayna Taylor on and off for the last seven years. 
Ryan Seacrest has been very private about his personal life throughout his time in the spotlight, which led to rumors about his sexuality for years.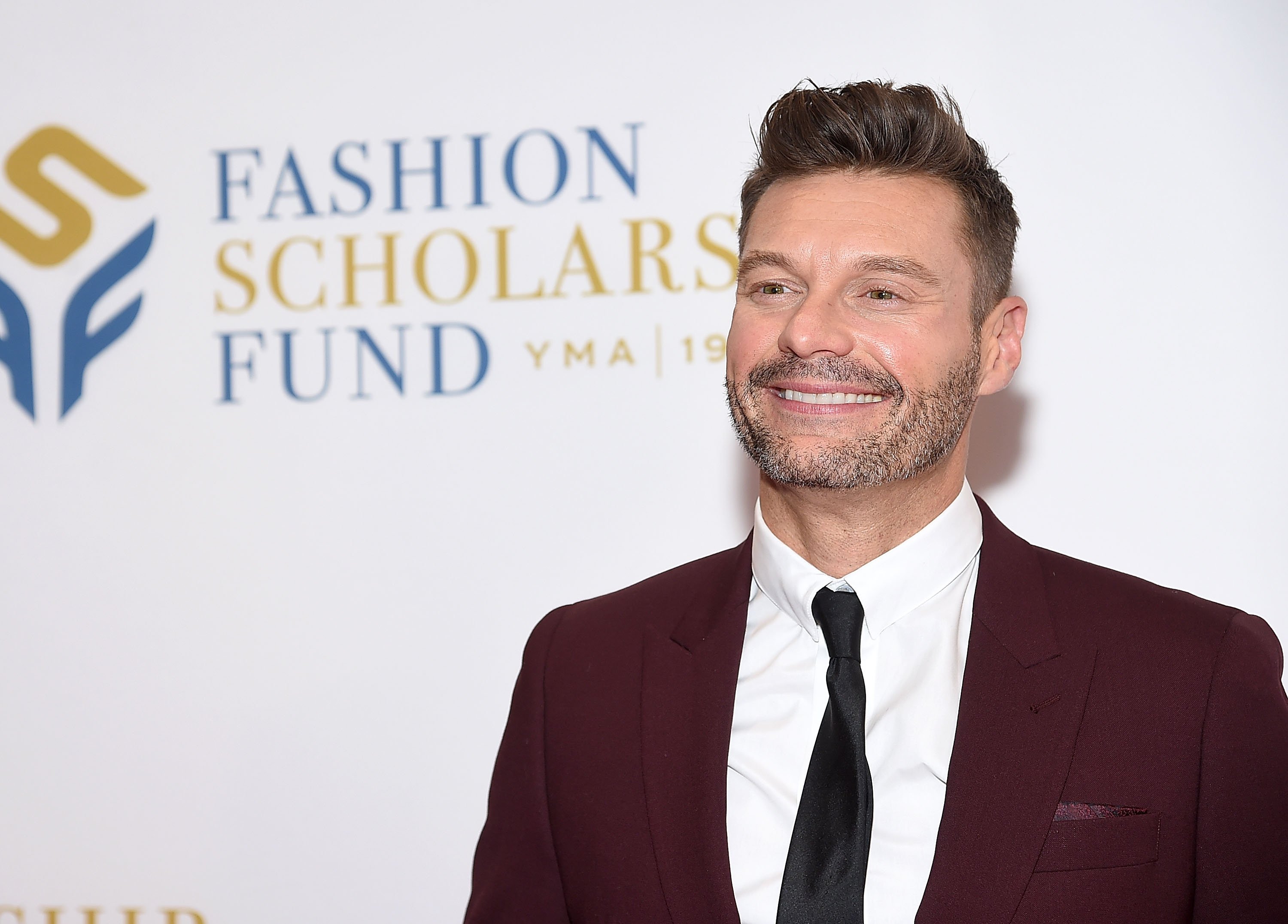 His most famous relationship was with "Dancing with the Stars" alumni Julianne Hough, whom he dated for three years before splitting in March 2013, and they didn't reveal much about their lives together either.
Then, Ryan met his now longtime girlfriend, Shayna Taylor, and although they still keep most of their relationship for themselves, Ryan often offers glimpses into their lives on his social media accounts.
MEET SHAYNA
Shayna Taylor is a 28-year-old wellness influencer and entrepreneur with culinary training who specializes in holistic fitness and nutrition.
Another source said the reason for the split was Shayna's eagerness to move forward in the relationship with an engagement.
Although she modeled in her early '20s, Shayna doesn't like it when people refer to her as a model. "Not to say that I can't model, but I'm such an entrepreneur brain bolt," she said in an interview with Good Housekeeping.
"I've always had that drive to have my own business, and I don't do well having people boss me around," she continued.
This is why Shayna started her own brand, Shayna's Kitchen, which involves a wellness blog, a lifestyle guide with gluten-based recipes, and a line of CBD-based remedies and skincare products that she launched last year.
"I want Shayna's Kitchen to be the Martha Stewart of wellness," Shayna said of her brand, adding that her goal is to cover all possible areas of everyday lifestyle and home organic goods that are accessible to people.
HOW DID RYAN AND SHAYNA MET
According to Shayna, she was hanging out with some friends in a restaurant in Los Angeles in 2013, when Ryan walked in with some friends.
Shayna immediately caught Ryan's eye, and he expressed his interest to one of his friends who, coincidentally, knew someone in Shayna's group.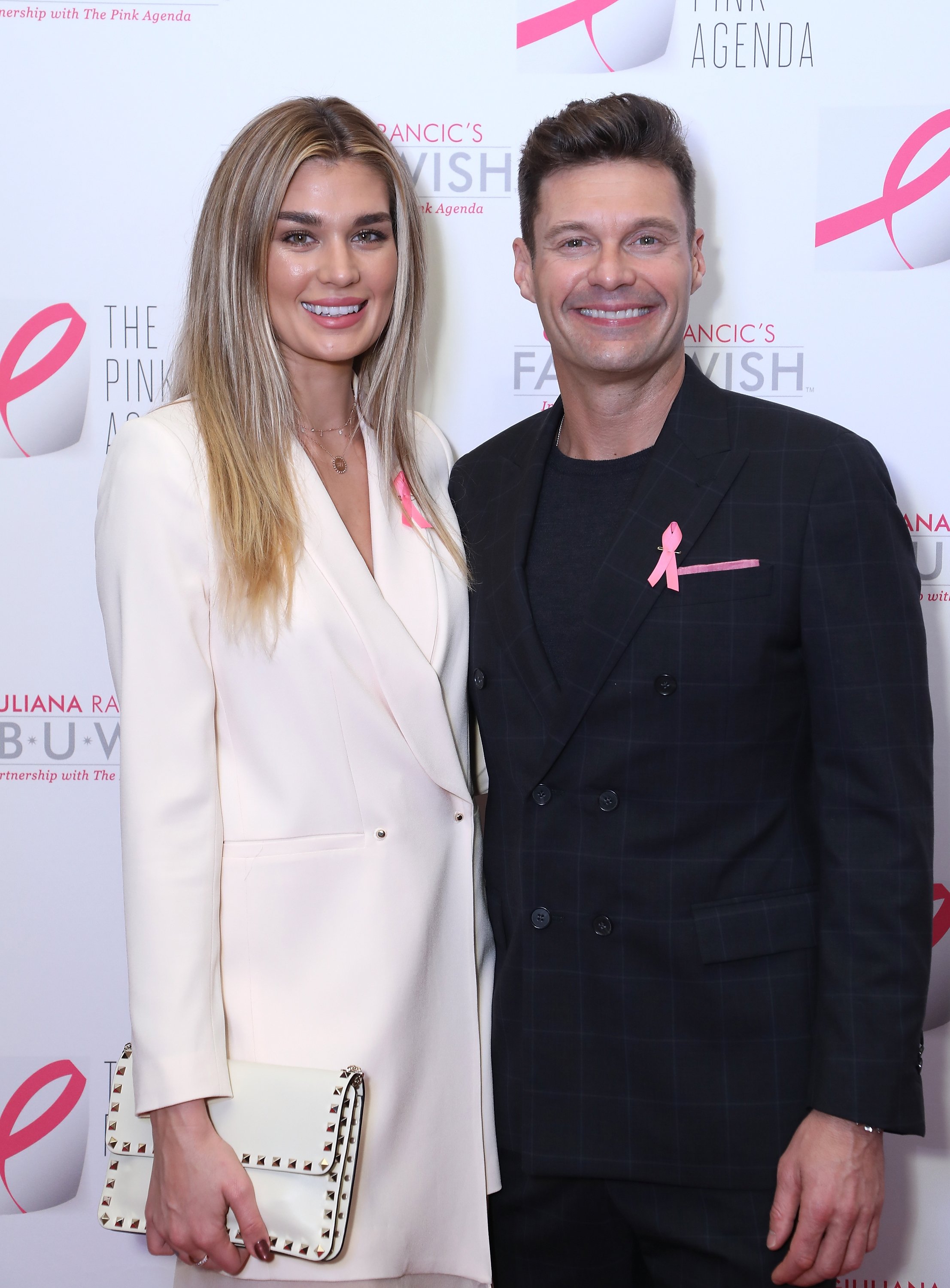 Ryan's friend was texting with the person he knew in the group to see if Shayna was with any of the guys present or if she was alone. So, when they got clearance, both groups merged.
However, Shayna was clueless, and she didn't realize Ryan was interested in her at first.
It was her friend who had to kick her under the table and wrote on her cellphone, "Ryan likes you." Shayna says her first reaction to that was to think, "Whoa, that's so weird."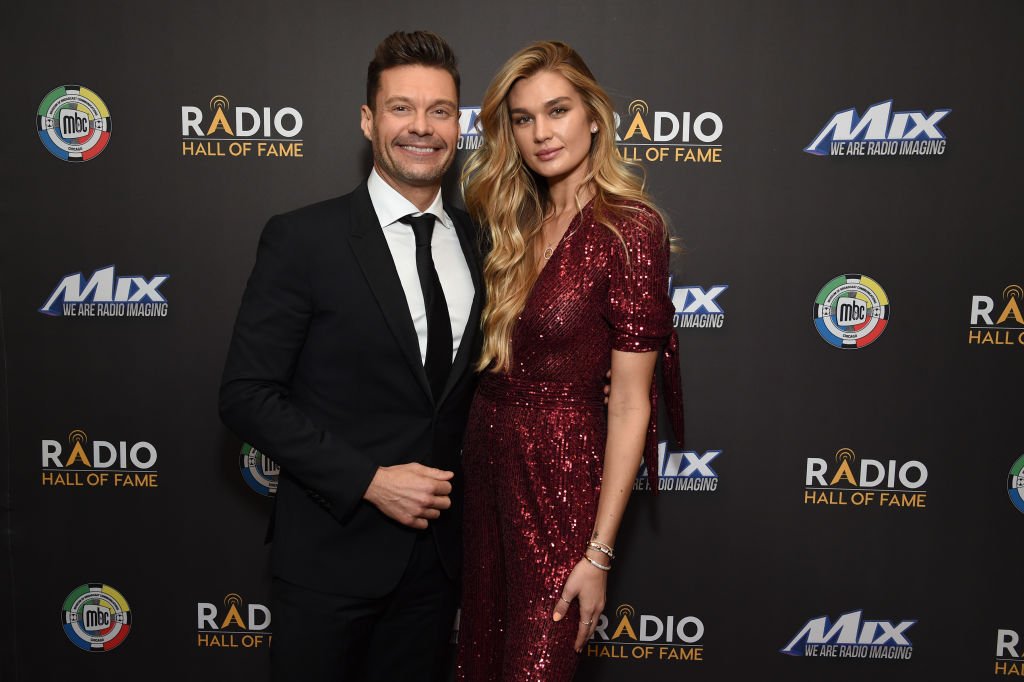 Although Shayna knew well who Ryan Seacrest was and his line of work, she wasn't starstruck at all, as she explained:
"Ryan obviously is a huge celebrity, but he's not like an artist where everyone is like so excited. For me, I was just like 'Oh cool, Ryan Seacrest.'"
The pair hit it off well and started dating, and after overcoming some bumps in the road, they eventually moved together to New York City when Ryan began working on "Live with Ryan and Kelly."
UPS AND DOWNS
Although they've been together for almost seven years now, Ryan and Shayna have made two pauses in their relationship.
They first called it quits in December 2014, but later relinked their relationship in 2016. After that, the happy couple had smooth sailing for three years, and Shayna even started taking part in "Live with Kelly and Ryan."
She has made several appearances in the show, the first one in 2017 to do a banana bread bake-off with Kelly Ripa, and the last one in January 2019 to talk about juicing.
Then, in February 2019, the couple had a friendly break-up, with one source telling People magazine that they were still close and loved each other.
THEY WERE ON DIFFERENT PAGES
Another source said the reason for the split was Shayna's eagerness to move forward in the relationship with an engagement, and Ryan's reluctancy to do that.
Although Ryan told co-host Kelly Ripa in the past that he "loves the idea of marriage," he also stated not feeling ready yet, as he explained:
"The truth is I have this thing that I don't want to screw it up, and a lot of time, they [relationships] get screwed up."
Talking to People in November 2018 about their future, Ryan said that while family is important to him and Shayna, they were more focused on living in the present.
"I've always tried to put life into a master schedule with deadlines, and I don't want to do that [with Shayna]," Ryan added. "We both try to actually be in this moment, feel this connection, enjoy it and let it grow."
Ryan and Shayna had some time apart but eventually relinked their relationship last fall and Ryan confirmed the news on television when he said Shayna would be joining the Thanksgiving dinner with his family.