Tom Selleck of 'Blue Bloods' Talks about Finding Balance between Work and Family Time
Tom Selleck reveals how finding the balance between work and time with family has helped him make the most of his career and life.
In a recent chat with People, Tom Selleck, who shot to limelight with his role as Thomas Magnum on the crime series "Magnum P.I.," opened up about his life outside being a celebrity. Tom revealed that:
"I'm a fairly private person. And I've always treasured the balance between work and time with my family. It's always about them."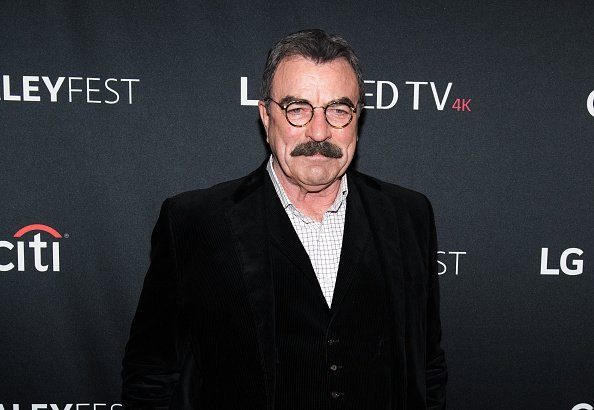 He further revealed that his reason for leading a quieter life is to enjoy his relationship with his wife and children while working on his ranch in California. Speaking of public life, Tom said:
"...but until you've lived it, there's no way to understand it. I had a feeling of, 'I don't think I'm cut out for this.'"
Interestingly, when Tom is not on set for the series "Blue Bloods," he is often at home with his wife Jilliei of 33 years while putting in the work on his ranch and watching things grow.
Tom Selleck Opens Up About Life on His 63-Acre Ranch and Choosing Family over Fame https://t.co/GXlfVObFxQ

— People (@people) April 22, 2020
Earlier in his career, Tom learned that fame could be stifling and did not want to jeopardize the things that mattered for fame and celebrity status hence his decision to take a step back and enjoy the more beautiful things of life.
Tom's career was dead at some point.
Also, Tom expressed that his reason for quitting "Magnum P.I." when he was at the height of his career was because he was "tired from it" and not tired of it. He also wanted to lead a three-dimensional life, and it was not affording him the chance to do so.
Tom Selleck gave a rare interview, talking about ranch life and why he will always choose family over famehttps://t.co/CnuRihEy44

— JustJared.com (@JustJared) April 22, 2020
On if he has any regrets about the hiatus he took from acting, Tom revealed that he had no sadness for taking time off and also mentioned that:
"I'm proud of my work, I still love what I do, and I have my family. I've been enormously fortunate."
Tom began working again in the 1990s with the role of Dr. Richard Burke on the series "Friends" before landing another role on "The Closer." Now, he plays the patriarch of the Regan family on "Blue Bloods."
A couple of years ago, when asked if he would love to act in a "Magnum P.I." movie, Tom replied that if anyone thought he would be a good fit for the lead, then he was willing to take part.
With the vast experience of acting in different genres, such as crime dramas, comedy, and family sitcoms, one genre Tom feels he would never try is playing any role related to Shakespeare.
While it might have circulated that Tom's career was dead at some point, the 75-year-old knew what he wanted and came back on the scenes to prove that he still had the stellar acting skills he was known for.
And besides having an excellent relationship with his family, Tom also enjoys meeting up with friends from some of the sets he has been on.