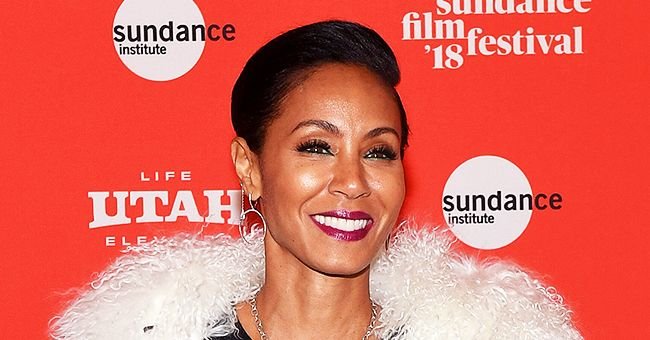 Getty Images
Jada Pinkett Smith Shares Beautiful Fan Art Featuring Her & Daughter Willow with Mom Adrienne
Jada Pinkett Smith shared a digital portrait of herself, her daughter and mother that was drawn by a talented fan. She praised the artist for her stunning work.
Jada Pinkett Smith loves art in all its forms, from music, theatre, sculptures, and paintings. Recently she made a fan's dream come true when she shared one of their drawings.
The picture depicted the cast of "Red Table Talk" cast, which included Jada, Willow Smith, and Adrienne Banfield-Jones. She praised the artist for her talent.
The pictured showcased three generations of the females in her family huddled together. Willow was pictured in the back, while Jada rested her head on Adrienne.
The artist's name is Suhun Shin. She is of Korean Heritage and lives in Nairobi, Kenya. Fans joined Jada admiring how realistic and gorgeous the portrait looked. One fan was stunned by Suhun's work.

A fan commented on a digital drawing of Jada Pinkett Smith, Willow Smith and Adrienne Banfield-Jones, which duplicated the magazine cover for Harper's Bazaar in 2018 | Source: Instagram.com/jadapinkettesmith
Jada also shared a video of Suhun drawing the digital piece with Will Smith's hit song "Miami" playing in the background.
The video revealed that she used the 2018 Harper's Bazaar magazine cover and footage from their talk show to get the imagery she was drawing on her tablet to be as realistic as possible.
The cover was a historic moment for the women not only because of how they were presenting the different generations from their family.
It was also a historic moment for the magazine because their photo helped launch its first-ever digital cover.
Jada told the magazine that their goal with the talk show is to inspire different narratives and help empower women to find their voices in every aspect of their life, be it political or social, she said:
"It's empowering people to have the lives they want, we're ensuring people have a voice."
During an episode about addiction, Willow revealed that she found her voice after quitting what she considered to be "excessive weed smoking."
The 19-year-old said giving up marijuana helped her focus better on her music, and it also showed her who her real friends were after many of them "drifted away" because of her new lifestyle.
Please fill in your e-mail so we can share with you our top stories!