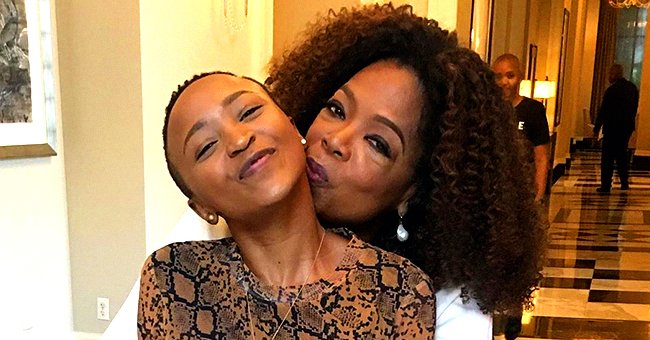 Instagram/thando_d
Oprah's 'Daughter' Thando Flaunts New Haircut by Stedman Graham in a Photo

Oprah Winfrey and her partner Stedman Graham made a makeshift barbershop at home amid quarantine, where they gave Oprah's daughter Thando a haircut.
With the stay-at-home orders put in place, Oprah and Stedman decided to take matters into their own hands when it came to their grooming. This week, it was Thando Dlomo's turn to get a haircut, and Oprah was cracking up while it was happening.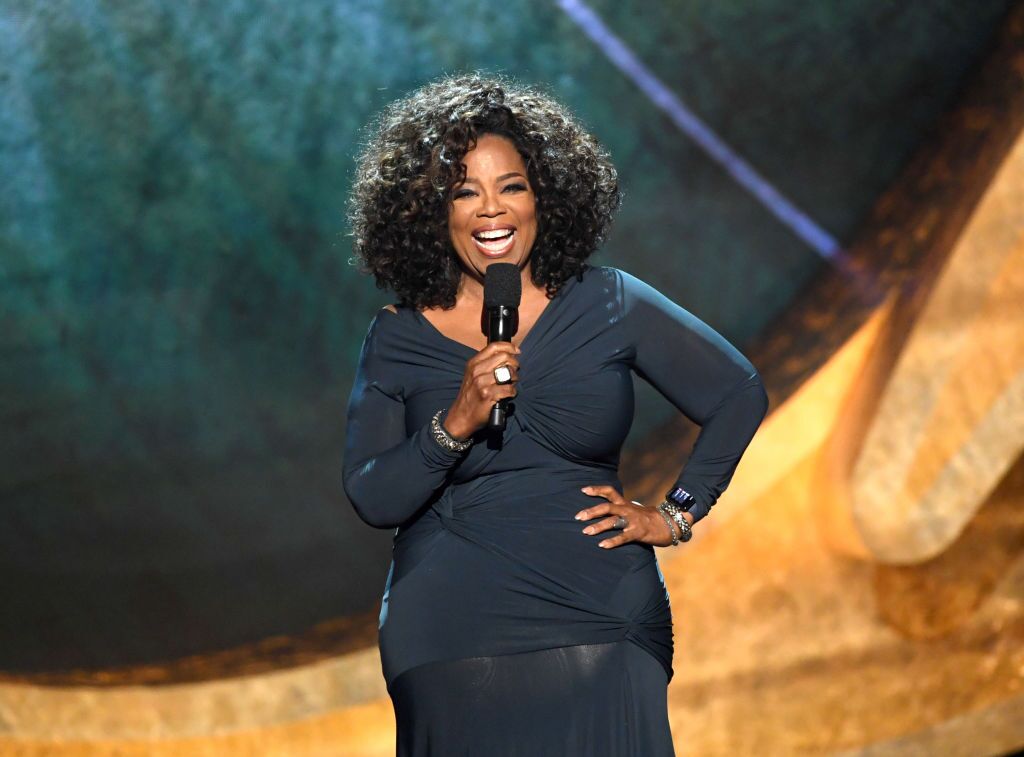 Oprah Winfrey speaks onstage at Q85: A Musical Celebration for Quincy Jones on September 25, 2018, in Los Angeles, California | Photo: Source: Getty Images/GlobalImagesUkraine
THEIR MAKESHIFT BARBERSHOP
Posting a video of Stedman giving Thando a haircut, she revealed that they were making do with what they had at home, and Thando convinced Stedman to give her a haircut, despite it being his first time using clippers.
"His first time with clippers. Stressful for some, hilarious for others."
A FUN FAMILY AFFAIR
The entire time, Dlomo and Graham exchanged remarks as Oprah recorded them with a huge smile on her face. When Graham assured her that it "looks better," her mom made sure to increase her fear by claiming it "looks different."
Oprah and her daughter Thando have been in their home for more than 40 days now.
A BRAND NEW HAIRSTYLE
Despite the hilarious encounter, Thando's hairstyle did end up looking nice, and her uncle Steadman already promised to give her another haircut two weeks later. She even coined a new term for their makeshift barbershop, calling it "Sted's Steady Hands."
"I'm still good! Uncle Sted committed to cutting me again in two weeks today. On the next episode of Sted's Steady Hands... #GetMeFineGetMeCute"
DOING THEIR PART FROM HOME
Oprah and her daughter Thando have been in their home for more than 40 days now, with Steadman joining them two weeks ago when he finished his own self-quarantine for 14 days. Now, they're enjoying their time together and making the most out of it.
Although they've been at home for more than a month now, Oprah's made sure to give back to various communities by making a whopping $10 million donation. She's chosen different organizations as the recipient of the fund, hoping to help more than one sector.
Please fill in your e-mail so we can share with you our top stories!