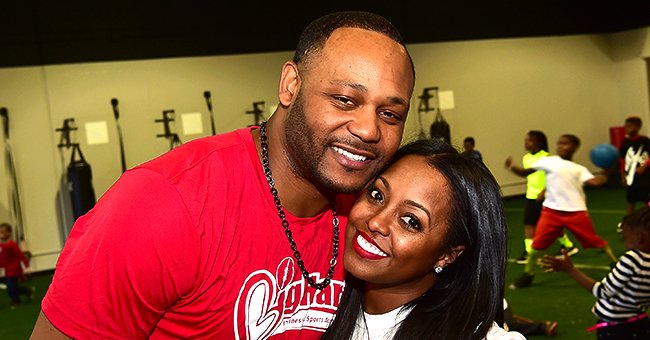 Getty Images
Bossip: Keshia Knight Pulliam of 'Cosby Show' Wants Ex Ed Hartwell Jailed for Late Child Support Payments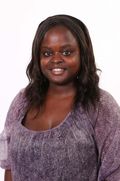 Keshia Knight Pulliam filed a complaint against her ex-husband, Ed Hartwell, and has pushed for his arrest for allegedly owing almost $32 000 in child support for their daughter.
Keshia Knight Pulliam continues to wage war against her ex-husband Ed Hartwell for not keeping up with his court-ordered child support payments.
According to Bossip, she accused the former NFL star of being a deadbeat father and paying less than half of the monthly child support payments and owes a debt of almost $32 000.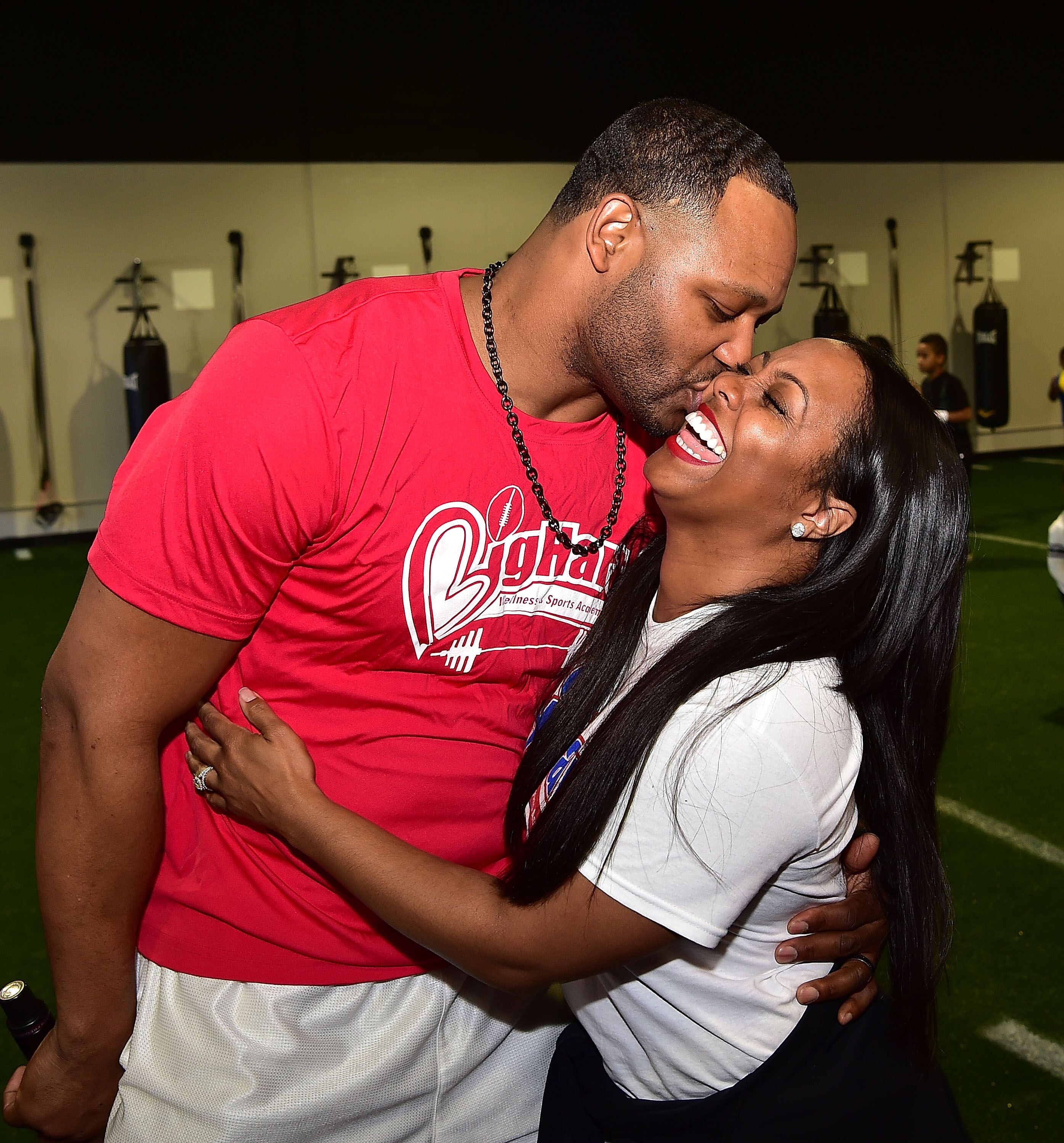 Ed Hartwell kisses Keshia Knight Pulliam on the cheek during an appearance for the Big Hart Sports and Fitness Academy Grand Opening on January 30, 2016, in Duluth, Georgia | Source: Paras Griffin/Getty Images
It is
reported
, Keshia has filed a complaint for the courts to intervene and force him to pay a fine of $5 000 and to be jailed for three weeks or at least until he has paid off his debt.
The couple were married in 2016 and divorced only six months later. They engaged in a bitter public split, in which Ed had initially denied paternity of their daughter, Ella.
In an interview with Page Six, Ed revealed that the issues in his marriage with Keshia began only two months after tying the knot.
He said the lack of intimacy between them lead him to question the paternity of their child. He also alleged that she had purposefully gotten pregnant to keep him in the marriage.
Since settling their paternity issue, Ed attempted to gain joint custody of Ella and have his child support payments reduced. However, his request was denied by a judge.
Keisha provided an affidavit with her complaint to prove that he is financially capable of keeping up with his monthly payments of $3 007 because he earns $9000 in disability from the NFL.
Keshia alleges that she has tried to resolve the payment issues with Ed, but he has made no effort to pay in full and went one month without make any payment. In her statement obtained by Bossip, she argued:
"[Ed's] intentional conduct is reprehensible and completely contrary to the well-being and best interests of the parties' minor child."
In additional documents presented to the court to support her request for Ed's arrest, Keshia revealed that he still owes thousands more from a previous court order.
It is reported, after their divorce, he was ordered to pay $5000 in attorney fees, $8000 for utilities, $800 in relocation fees from their marital home.
Please fill in your e-mail so we can share with you our top stories!