David Mann of 'The Manns' Pays Tribute to Wife of 32 Years Tamela
Actor David Mann took to Instagram to share a sweet video with his wife, Tamela, celebrating the love that they have shared for decades.
Actor David Mann shared a heart-warming video on Instagram. The video was a mix of various clips of himself and Tamela through their journey together as a couple. Captioning the sweet post, David wrote:
"After 32 years, it's still my dream to make all of her dreams come true."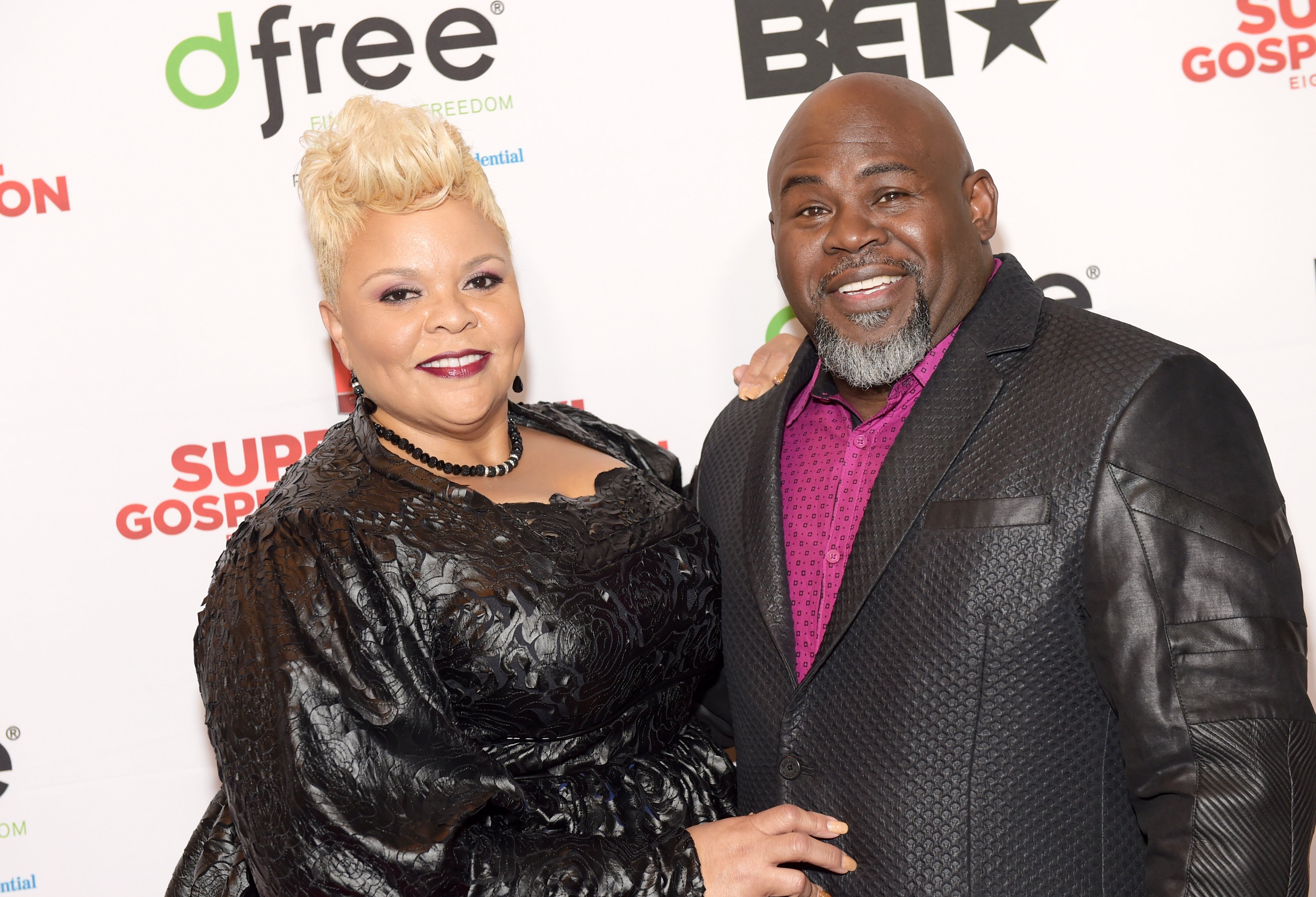 In the video, David narrated how he and Tamela had built a lasting relationship. He said that he had gotten to a point where his biggest dream in life was to make his wife's aspirations come to life.
Fans commented how overjoyed they were at the sight of the husband and wife who, after many years, had still remained deeply in love and continued to support each other.
David joined Weight Watchers and began his own fitness journey.
In 2019, following successful knee surgery, Tamela revealed that she had embarked on a weight loss journey. The actress also added that her husband's support had helped her tremendously over the period.
The gospel singer said that her family and the thought of other struggling women were the starting point and reason for her decision to lose weight. She added:
"It would be great to be an encouragement to somebody else and not just to help myself get over this journey I've been struggling with my whole life."
The "Take Me To The King" songstress teamed up with a popular weight loss company called "Weight Watchers," and became an ambassador for the company.
Tamela was revealed as an ambassador on the Weight Watchers' official Instagram account, in which they welcomed her into the family. 
Mann's daughter, Tiffany, also joined her mother on their healthy quest to losing weight. The award-winning star confessed that it was motivating to have a like-minded family member on the journey with her.
Opening up about her weight loss, Tamela praised David for his immense support and encouragement. She also thanked him for loving her, even at her heaviest. He joined Weight Watchers and began his own fitness journey.
The power couple has shown that despite many years of being together, it is possible for others to remain in love. They have also become an inspiration to many others who might want to start their journey to a healthy lifestyle.