Getty Images
Scottie Pippen's Ex Larsa Pippen Is Mother of His 4 Kids and a Famous TV Star
Famous NBA player's ex-wife has made a name of her own. At 45 years old, Larsa is a TV personality star, a style icon, a mother of four, and Kim Kardashian's bestie. She is also a beauty you cannot miss.
Larsa Pippen has probably been best known as the wife of NBA legend Scottie Pippen, but today, the 45-year-old has made a name by herself. Amid social distancing, Larsa has posted some pictures and she looks gorgeous.
As former "Real Housewives of Miami" star, she was given the unofficial title of "Hottest NBA Wife" with her friend Cristy Rice. This Lebanese beauty shares four kids with her ex-husband: Scotty Jr., 17, Preston, 17, Justin, 12, and Sophia, 10.
She recently took to Instagram to post a selfie showing her beauty and wrote:
"Laundry and mopping seems to be a vibe these days. Hope you guys are staying safe."
WHO SHE IS
Larsa has also been known as Kim Kardashian's long time friend. They are frequently spotted together, and Kim usually posts photos where she appears with her friend at the beach looking both glam every time.
Kim has said that she admires Larsa for being a great mom. When it comes to taking some maternity advice, she goes straight to Larsa. "I will usually go to one of my best friends Larsa Pippen because she has four kids for mom advice", Kim has said to the media.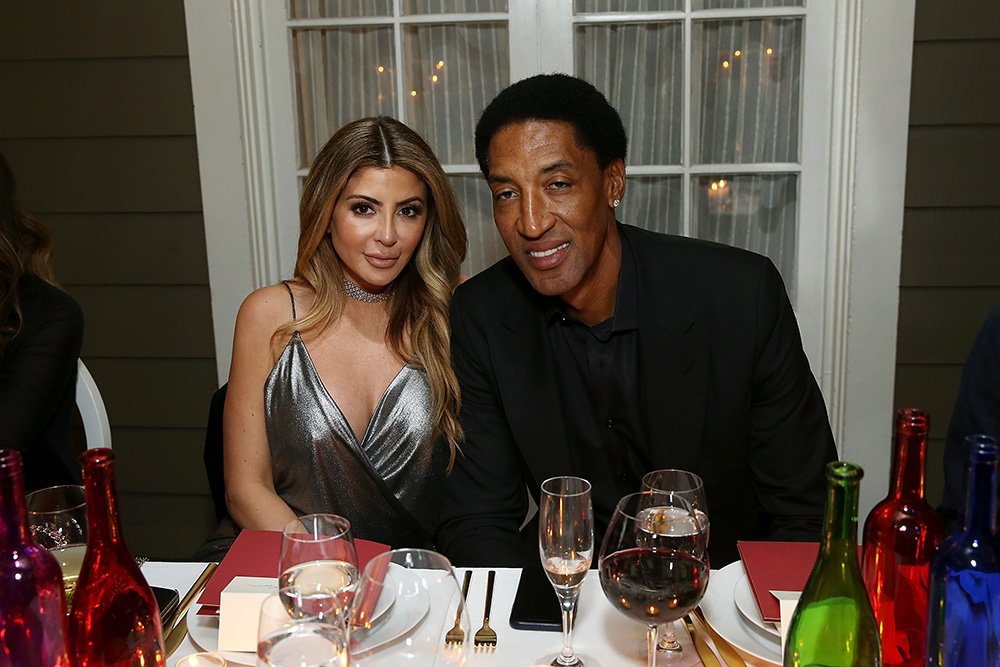 Larsa Pippen and Scottie Pippen attend the Haute Living NBA All Star Dinner Honoring Scottie Pippen on February 15, 2018 in Bel Air, California. I Image: Getty Images.
Besides being part of the RHOM cast, she has been a dance mom, since her daughter, Sophia was on "Dancing With The Stars: Junior". The reality TV star also has a website where she features style and wellness advice with the hashtag #LifeWithLarsa.
DIVORCE STORY
Larsa and Scottie have been married for 20 years. Like any relationship, they have had their ups and downs, but they finally decided to file for a divorce. The first time it happened was in October 2016, when it was told that Larsa called 911 to say that her husband was being verbally abusive towards her.
Shortly after that, in February 2017, they tried to make it work again. They were spotted together and she even posted a photo of a diamond ring as an early Valentine's gift. Two months later, they went on a trip with the whole family. They were trying to do their best for the kids.
In November 2018, Larsa filed again for a divorce, and this time the split was for good. At the time she told the media: "It is with deep sadness that Scottie and I announce that we are legally separating. We both tried very hard for a long time to make our marriage work".
Many false stories have been told on the reasons they were getting divorced. Like Larsa being unfaithful to Scottie, or the rumors about the NBA player being broke. Fortunately, Larsa has been a lady all along and has defended her marriage and separation with her ex-husband.
Please fill in your e-mail so we can share with you our top stories!