Scottie Pippen Is a Proud Dad of Seven Living Children, Most of Who Follow in His Footsteps
Former Chicago Bulls star Scottie Pippen is the father of seven children from four different women, and his sons are following his steps into the basketball world.
Back in the '90s, Scottie Pippen became one of the most famous NBA players while joining forces with Michael Jordan to win six NBA championships for the Chicago Bulls.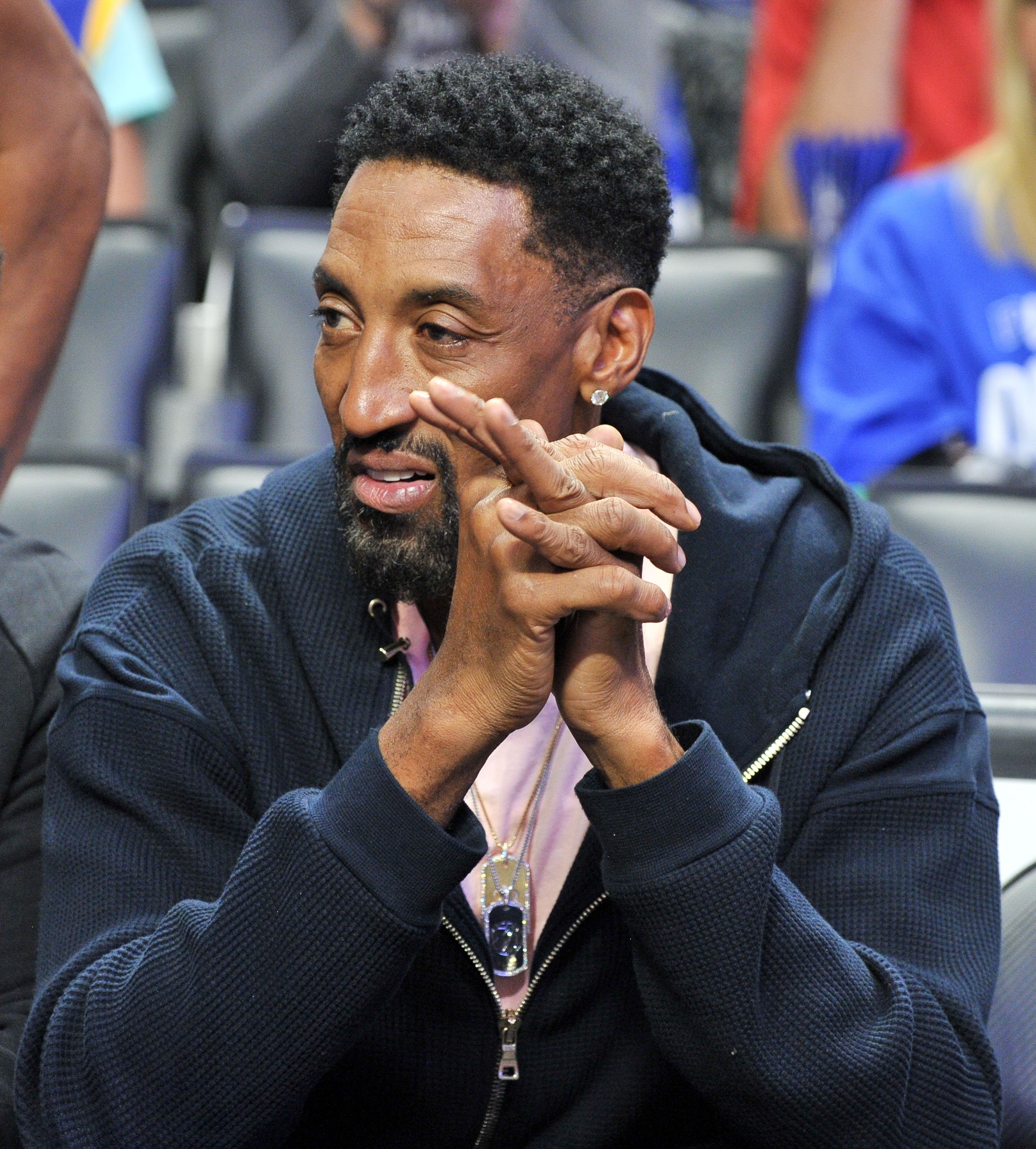 He was also a key player in two Olympic Games and is the only NBA player in history to win an Olympic gold medal and an NBA championship in the same year twice, first in 1992, and then in 1996.
SCOTTIE'S LOVE LIFE
The 6 ft 8 in Hall of fame inductee has been married twice and has seven children in total from four different relationships.
Although Pippen is known to have a great relationship with his and Larsa's children, the same can't be said for his other kids.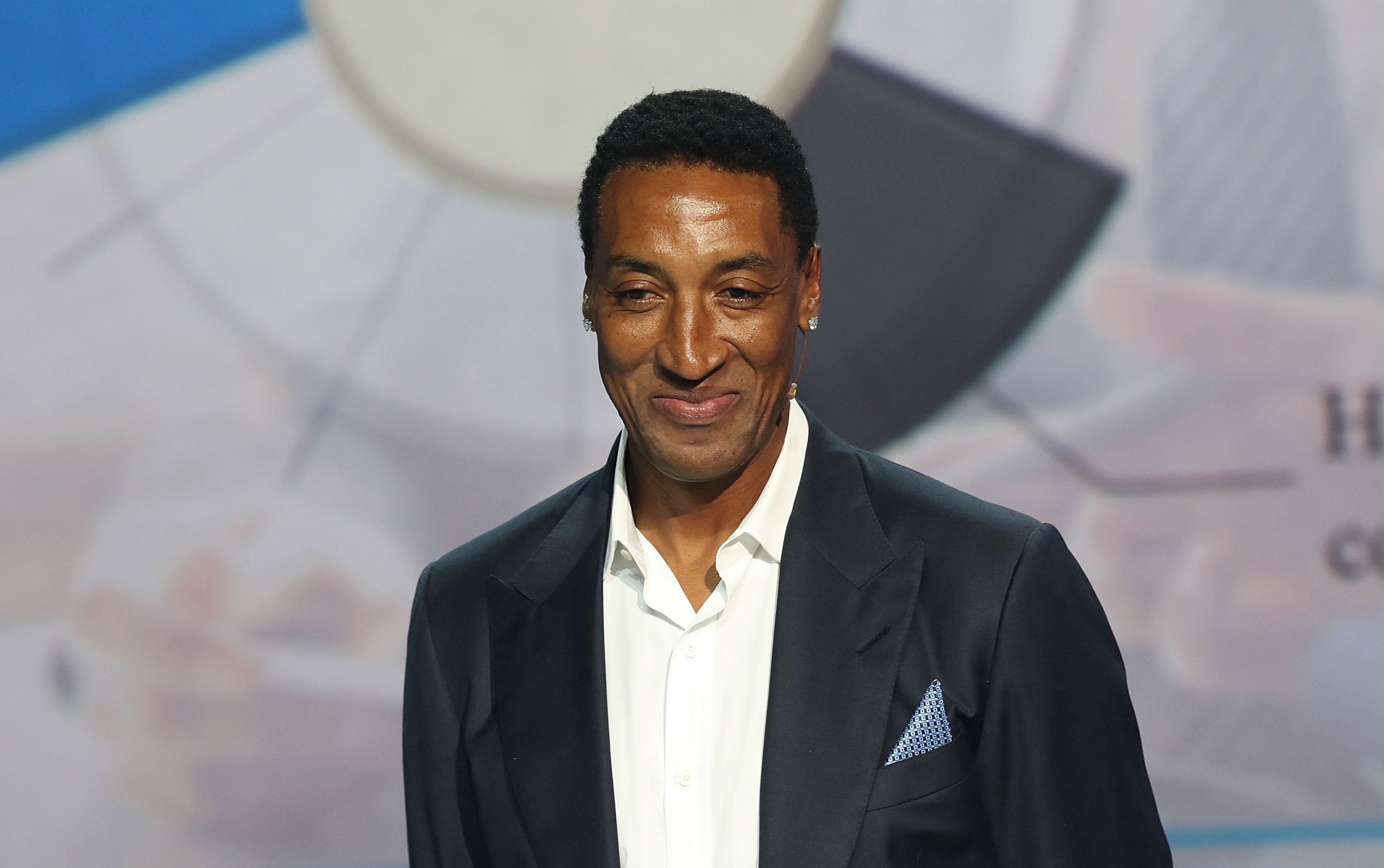 Pippen married his first wife, Karen McCollum, in 1988, one year after they welcomed son Antron Pippen, 32. However, they were married for only two years before divorcing in 1990.
In July 1994, Pippen fathered twin daughters with his model ex-girlfriend Sonya Roby.
Pippen initially denied the paternity of the girls, Taylor and Tyler, and Roby had to take him to court and demand a DNA test that proved he was the father.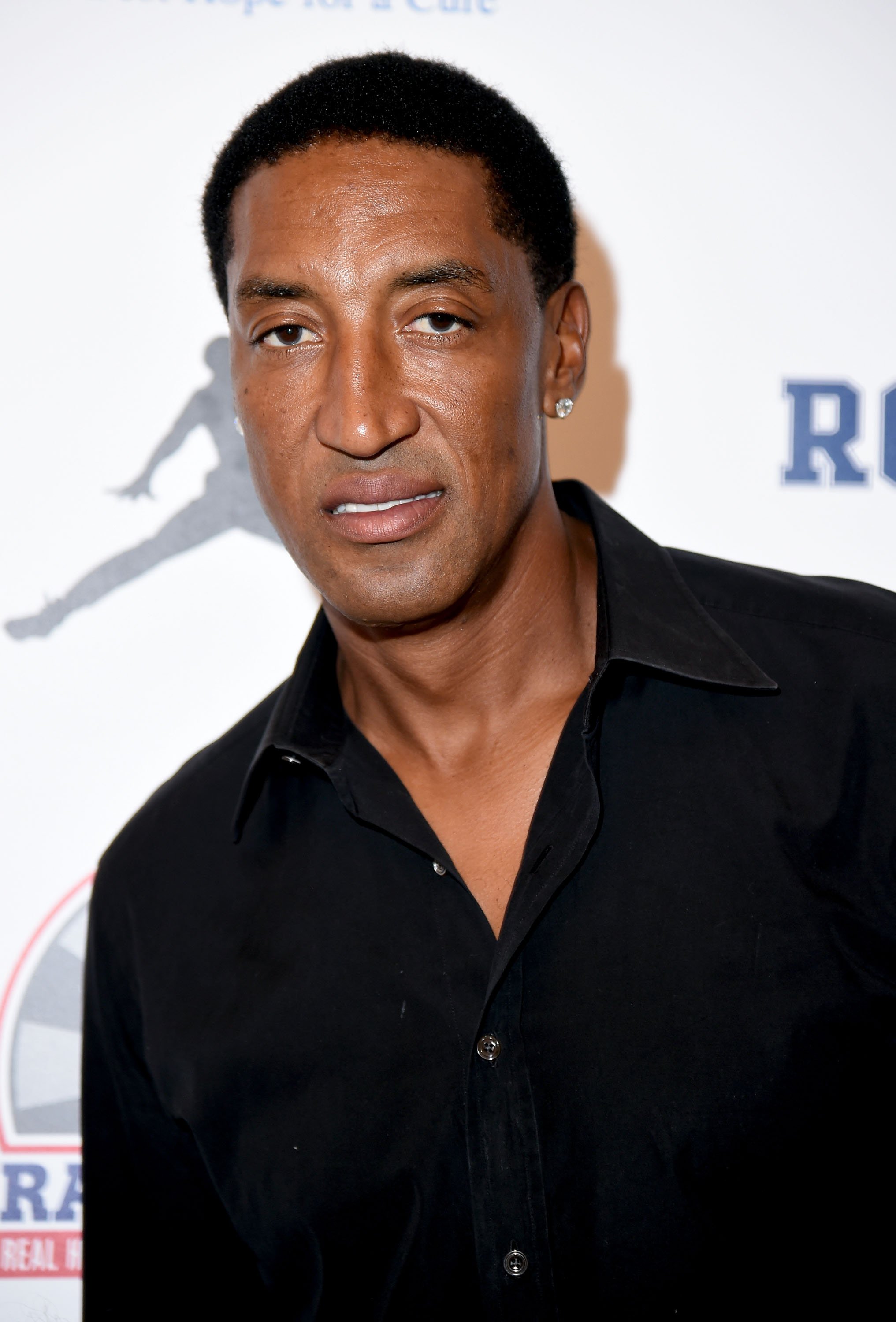 Sadly, Tyler died in the hospital only nine days after being born, and Taylor's sole custody was given to Roby, who also asked for child support.
In 1995, Pippen was in a similar situation when another ex-girlfriend, Yvette De Leon, took him to court to get him to assume the paternity of her daughter, Sierra Pippen, 25.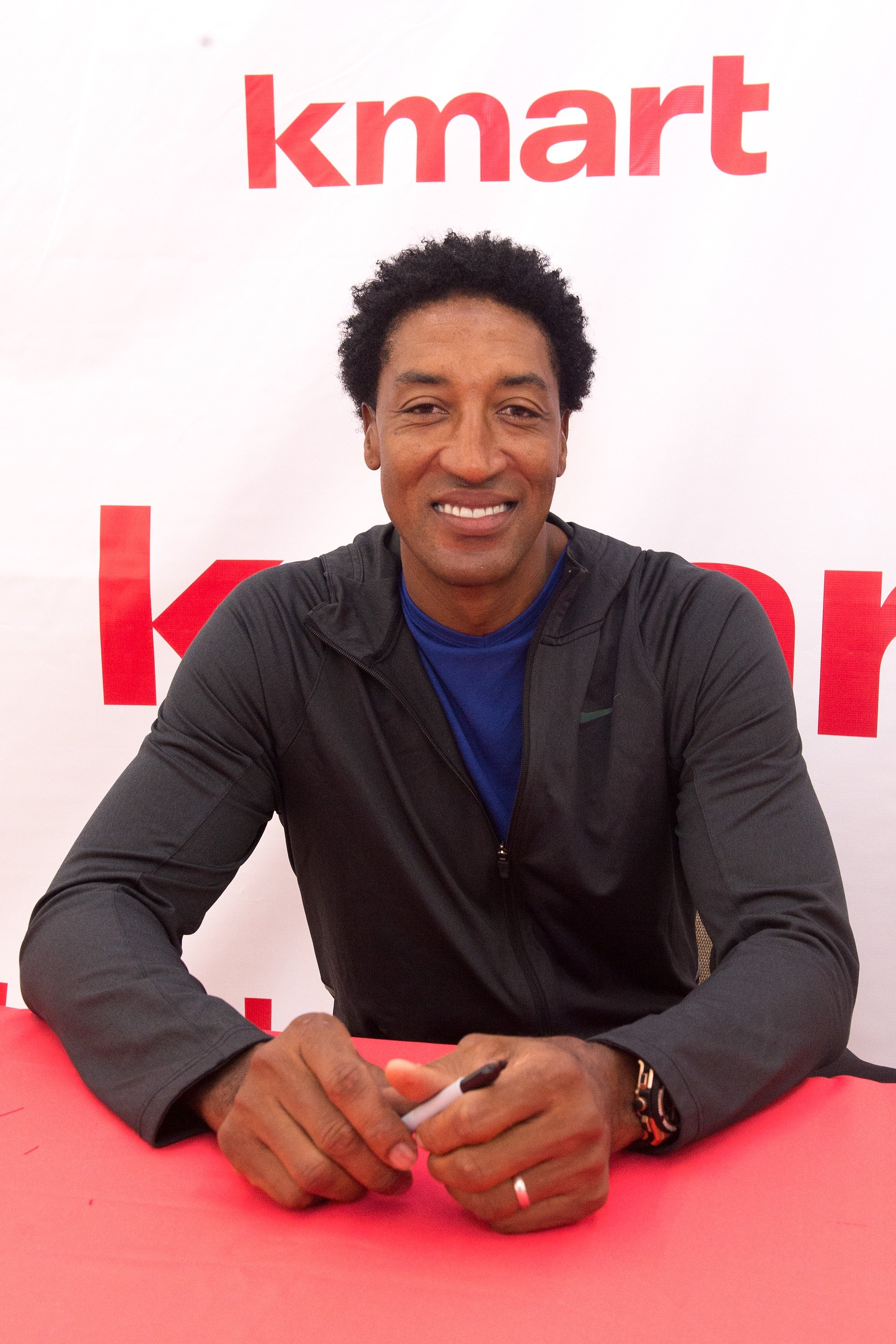 According to reports, a DNA test proved once again that Pippen was the father. He and De Leon lived together for a while but broke up after a domestic violence incident in which Pippen was arrested.
SCOTTIE AND LARSA
Pippen went on to marry his second wife, Larsa Pippen, in 1997. The couple welcomed four kids: sons Scotty Pippen Jr., 19, Preston Pippen, 18, Justin Pippen, 14, and daughter Sophia Pippen, 12.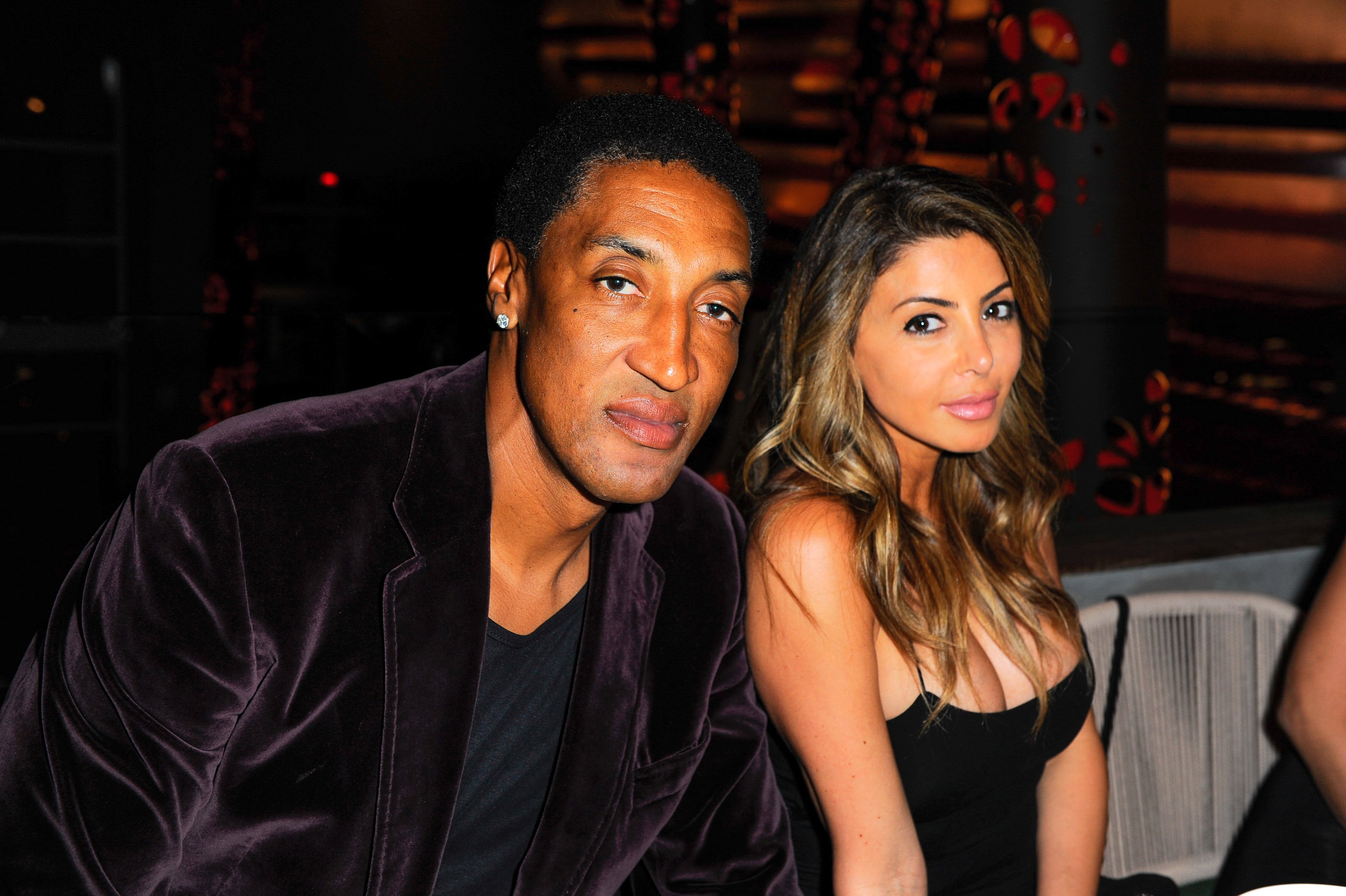 Pippen and Larsa were a high profile couple for 21 years, and she's better known for appearing on "Real Housewives of Miami" and for her association with the Kardashian-Jenner family.
In October 2016, Pippen filed for divorce following the release of two different calls from Larsa to the police accusing him of being aggressive towards her.
The couple reportedly reconciled in February 2017, and Pippen called off the divorce proceedings in November 2017.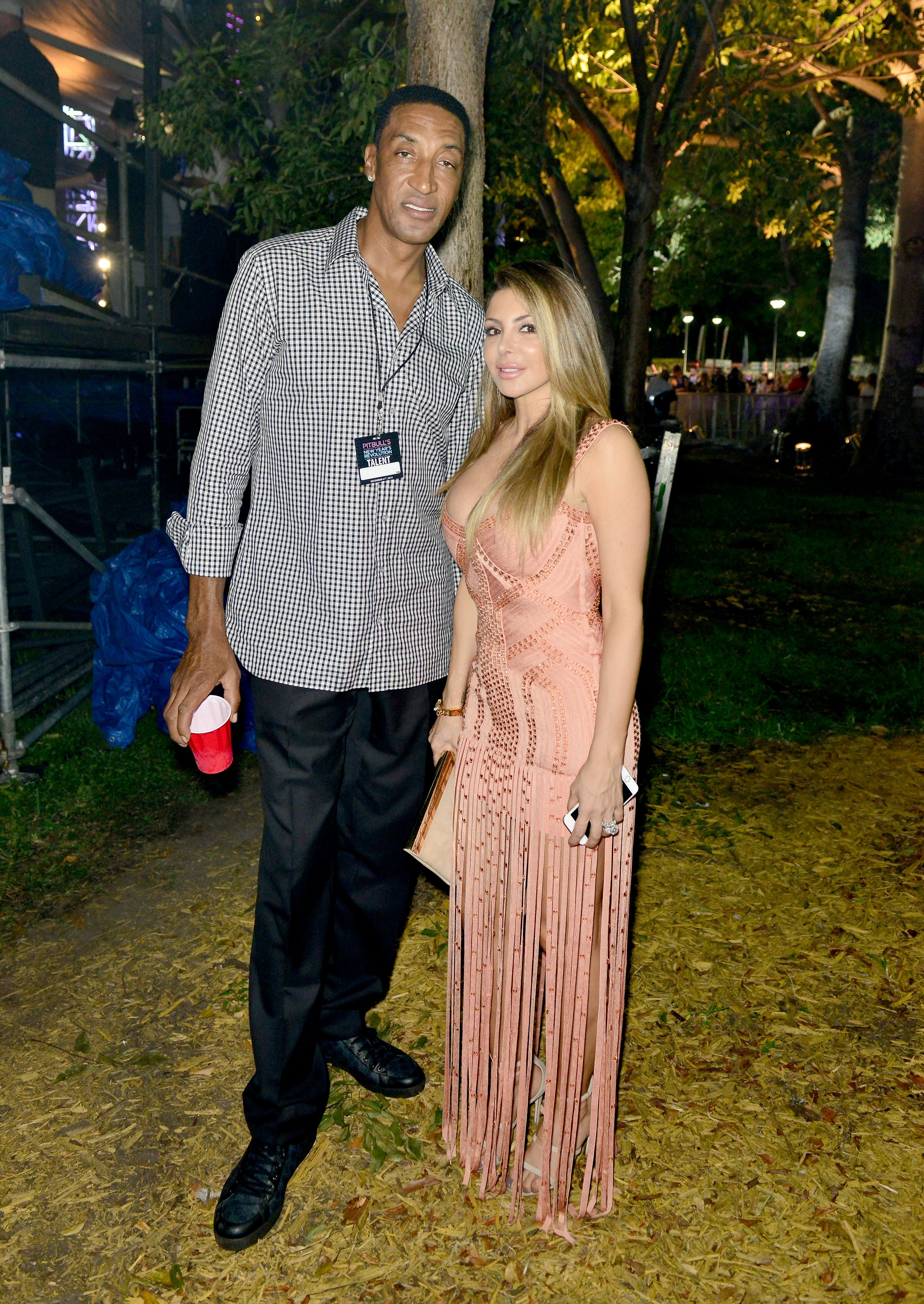 But the happiness didn't last, and this time it was Larsa who filed for divorce in November 2018. She asked for joint custody of the kids and spousal support.
MEET THE PIPPEN HEIRS
Although Pippen is known to have a great relationship with his and Larsa's children, the same can't be said for his other kids.
Antron Pippen
Antron, the oldest of Pippen's brood, is also a basketball player but no on the NBA.
He played in college for the Texas A&M International University, and in 2013 signed with the Upstate Heat team of the World Basketball Association.
These days, Antron plays with a local team in Atlanta and works as a machine technician at a lab. He has a close relationship with his mother, Karen, who is a musician and entrepreneur.
And although Antron has childhood pics with his father by his side, there aren't any recent pics of the two of them.
Taylor Pippen
Taylor, the surviving twin, is now 26 years old. She graduated with a Bachelor's degree in accounting from Southern Illinois University and has a minor in Marketing.
Taylor is a volleyball player. She started her career at her college team, and once said that she loved volleyball because it would allow her in the future to showcase her leadership abilities, time management, and teamwork.
During her time in college, she was named First Team MVC All-Conference for three consecutive years. She was a member of the Student-Athlete Advisory Committee and the Special Olympics organization.
In 2016, she signed a contract with the Spanish volleyball Club Voleibol Haris from Tenerife, with whom she played for four months and helped them win the National Volleyball Cup.
Taylor is now working as a Commercial Banking Officer and lives in Chicago. As for her relationship with her dad, Taylor once told the Spanish newspaper, El Mundo, that there isn't one.
"I don't know what he's like as a father," she stated. "He never wanted to meet me: he decided that, and I prefer not to think about it too much." And she also added:
"I know how much my last name weighs; I know that people expect a lot from me. But I have learned that Pippen is just that, a last name."
When asked if she ever thought about pursuing a career in basketball, Taylor confessed it never caught her attention.
She also said that the fact she shares a profession with her father is a coincidence, as she wasn't trying to follow his steps.
Sierra Pippen
Sierra is better known for making headlines in 2015 after she was arrested for drunkenly urinating in a hotel lobby.
The University of Iowa alumni was 20 years at the time and was charged with public urination and intoxication after being arrested at the Sheraton Hotel near her campus. She was released with a $500 bond the next day.
According to reports, Sierra had been arrested at the same hotel two weeks earlier after drunkenly getting into a fight with the hotel staff.
It is not clear if she maintains a close relationship with her father and siblings.
Scotty Pippen Jr.
The oldest of Pippen and Larsa's kids, Scotty Jr., is honoring his father's name by following his steps into basketball.
The 19-year-old is a recruit out of Sierra Canyon High School in Chatsworth, California, and last January announced his commitment to Vanderbilt University, where he's now playing with the Commodores.
He also got offers from Colorado State, UC Davis, UC Santa Barbara, and Washington State. However, Scotty said he picked Vanderbilt because of the good relationship he has with the coaches.
January 11, 2019
The point guard also believes the school is a good fit both academically and athletically, and he was excited about helping lead the team in the right direction.
Preston Pippen
Like his brother, Preston is a potential recruit out of the 2021 class at Sierra Canyon High School, where he plays the guard position.
He has a very close relationship with both of his parents and siblings and is often seen in pictures with them.
Preston is also a close friend of Shaquille O'Neal's sons Shareef and Shaqir, and LeBron James' son LeBron Jr., also known as Bronny.
The boys play together at Sierra Canyon School, and considering that all of them are sons of basketball legends, it is not rare that they bonded and formed a tight circle of friends.
Justin Pippen
Justin, too, is playing basketball at Sierra Canyon, and like his father and older brothers, he seems to be headed into a basketball career soon.
The teenager is often sharing highlights of his games on Instagram, and fans seem to agree on his potential to keep getting better and showcase the Pippen DNA on the basketball court.
Justin has also tried his hand at modeling and appeared in the Faces Of The World campaign, a project that showcased portraits of children with mixed ethnic and diverse upbringings.
Justin and his siblings have Assyrian roots on their mother's side and African American roots on their father's side.
Sophia Pippen
The youngest of Pippen's children, the beautiful Sophia, is not afraid to stand in front of the cameras, and at 12, she's already a celebrity.
Sophia is signed to Wilhemina Models, one of the most prominent model agencies in the world, and she has expressed her desire to pursue a career in the entertainment and fashion industry.
In 2018 she joined the cast of "Dancing with the Stars: Juniors," where she competed alongside Jake Monreal and was mentored by Sasha Farber.
Sophia was eliminated from the show on its fourth week after a performance of "Poor Unfortunate Souls," from Disney's "The Little Mermaid."
Some of Sophia's close friends include Diddy's twin daughters Jessie and D'Lila Combs, Penelope Disick, and Kim and Kourtney Kardashian's daughters, North West and Penelope Disick.