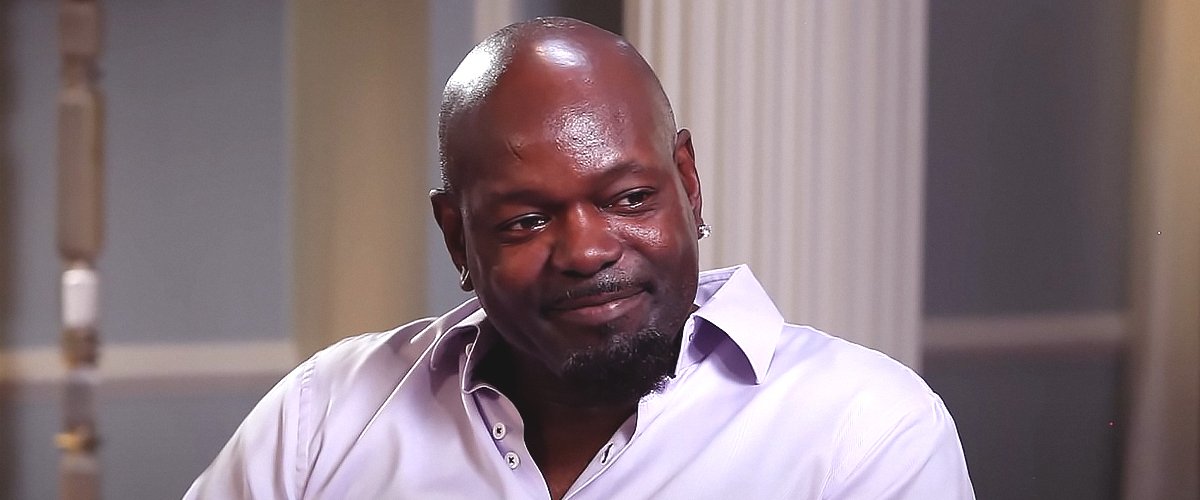 YouTube/Graham Bensinger
Emmitt Smith's Life & Career — NFL Hall of Famer, DWTS Champion and Father-Of-Five
Emmitt Smith, ex-Dallas Cowboy, and NFL's all-time leading rusher is now a successful businessman and father of family who still has big ambitions in his life.
Emmitt Smith has been a prominent figure in the sports industry for over almost three decades since he was picked 17th overall by the Dallas Cowboys in the 1990 NFL draft.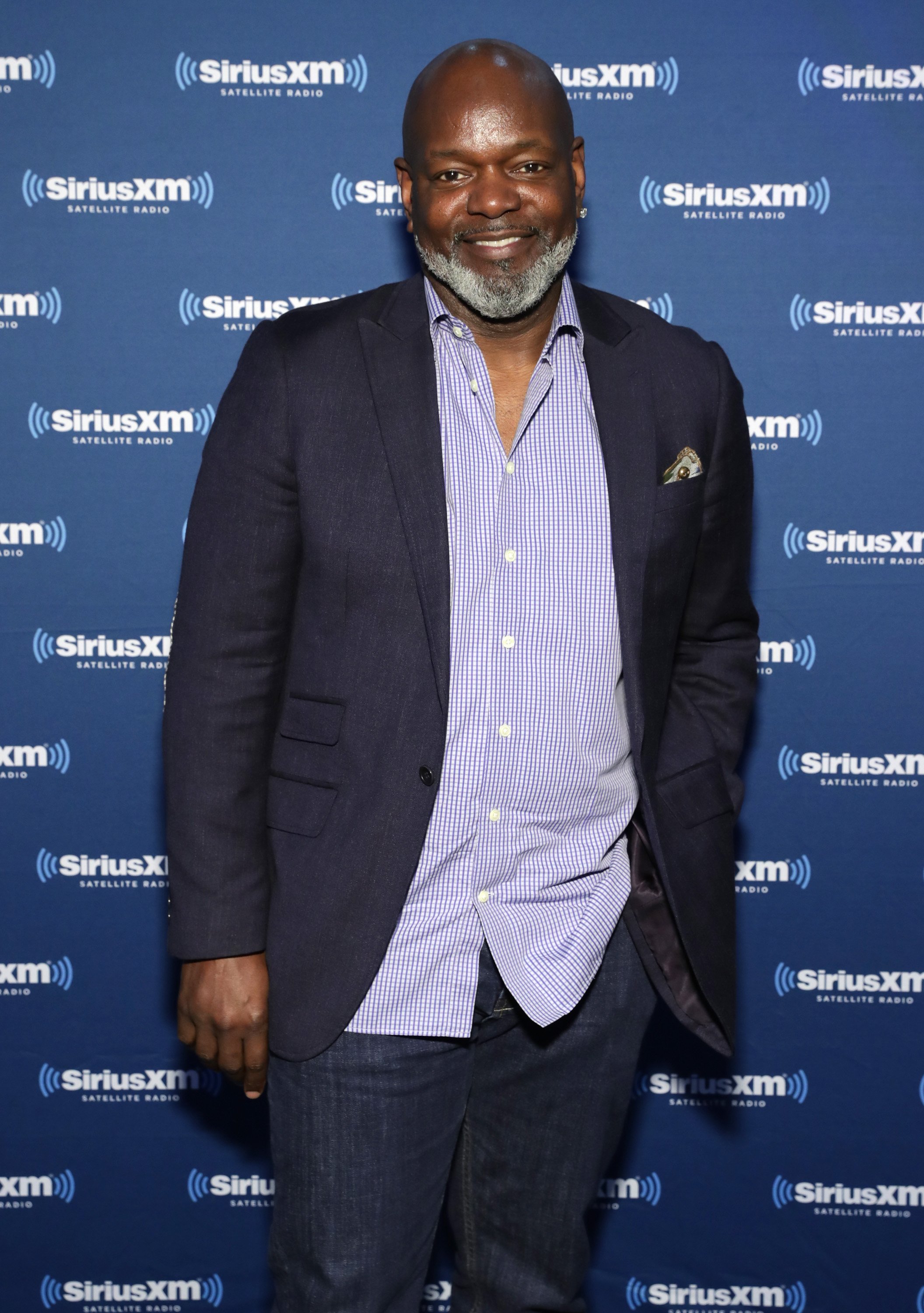 Emmitt Smith visits the SiriusXM set at Super Bowl 51 Radio Row at the George R. Brown Convention Center on February 2, 2017 in Houston, Texas | Photo: GettyImages
Now, at 50, Smith is a retired NFL Hall of Famer and is using his platform to help the next generations through educational programs. He's also encouraging new football players to look out for their future by learning the ropes of the industry.
Smith couldn't be in a better place, as he's fulfilled both professionally and personally. He's been married to Patricia Southhall for two decades already, and they share five kids.
EMMITT SMITH'S EARLY LIFE
Smith was born on May 15, 1969, in Pensacola, Florida. He's the son of Mary J. Smith, a nursing home worker, and Emmitt James Smith, Jr, a city bus driver.
The troubles came from Patricia's insecurities and the fact that Smith was dancing with a "cute little 20-something-year-old.
He started playing football from an early age, and during high school, he helped the school's team win the state football championship and held the second-highest yardage in the history of American high school football at the time.
Despite his undeniable talent on the field, Smith didn't receive special treatment from his parents, and at age 12, he was encouraged by his mother to get his first job when he asked for a pair of Jordache jeans.
He got a job at the same Nursing home where his mother worked, mopping floors, making beds, trimming the yard, and other duties to help the older adults.
Smith learned a beautiful lesson with his first job. He didn't buy the jeans he wanted but instead, lend some money to his mother when she needed it.
"I loaned her a couple of hundred dollars, and it felt good to give it to her," Smith recalled in an interview with CNBC. "It helped me understand that, wow, that's a good feeling."
After graduating high school, Smith earned a scholarship to attend the University of Florida, where he played with the Gators while studying public relations.
COLLEGE AND PROFESSIONAL CAREER
Although experts didn't have faith in Smith because some considered he was too small and too slow, Smith ended his first year in college as National Freshman of the Year.
Smith was injured during his second season with the Gators, but then rebounded on his junior season and went on to establish over 50 new records in college football in Florida.
In 1990, Smith decided to skip his senior year and instead entered the NFL draft. It was the first time in history the organization allowed juniors to be eligible.
He was picked by the Dallas Cowboys, as mentioned before, but missed all the preseason. Still, he was able to start 15 games, and by the end of the season, he was named NFL Offensive Rookie of the Year.
Smith won the Superbowl alongside the Cowboys on three occasions and thought the 14-year-long career he played 13 seasons with the Cowboys and two with the Arizona Cardinals.
Smith is the only running back in NFL history until now, to have win the NFL Most Valuable Player award, the NFL rushing crown, and the Super Bowl Most Valuable Player in the same season.
He announced his retirement in February 2005 after finishing his second season with the Arizona Cardinals. However, Smith went on to sign a one-day contract with the Cowboys so that he could retire with the team he had played with most of his life.
EMMITT'S LIFE AFTER THE NFL
Smith married Patricia Southhall, a former Miss Virginia USA who was once married to comedian Martin Lawrence, in 2000.
The couple created the non-profit Patt & Emmitt Smith Charities in 2002. The organization "provides resources and educational experiences for under-served kids."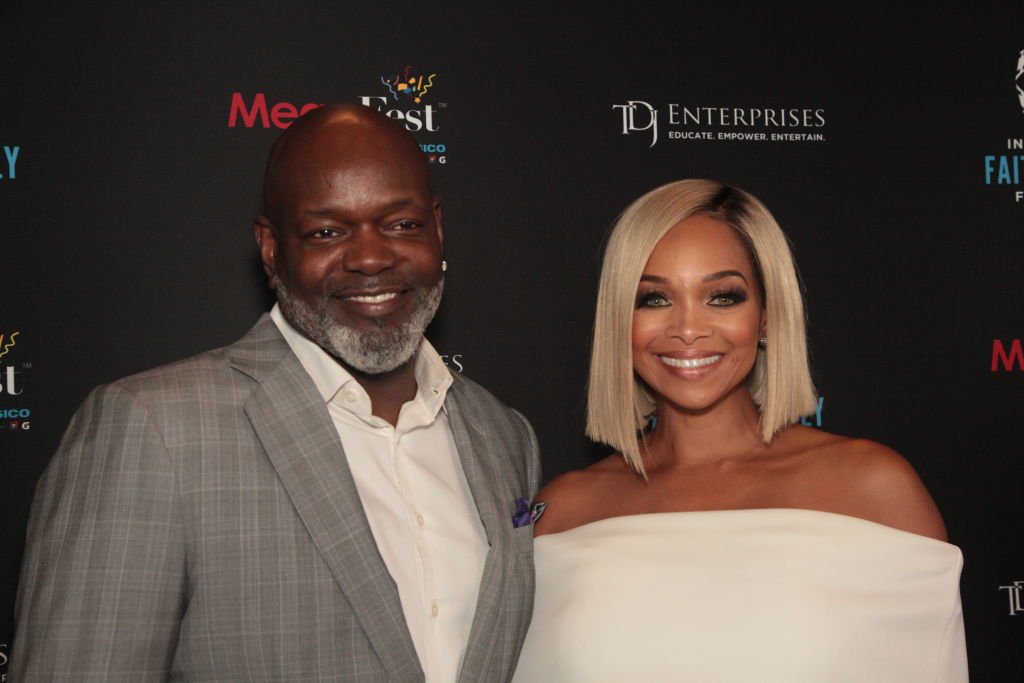 Emmitt Smith and Pat Smith attend MegaFest 2017 International Faith & Family Film Festival at Omni Hotel on June 30, 2017 in Dallas, Texas | Photo: GettyImages
That same year, the couple welcomed their first child, son Emmitt James IV. They also share daughter Skylar, born in 2003, and son Elijah Alexander James, born in 2010.
On top of that, Smith has a daughter, Rheagen Smith, born in 1998, and he's the stepfather of Jasmine Page Lawrence, Patricia's daughter, with Martin Lawrence.
In 2013, Smith created Emmitt Smith Enterprises, a company that includes his real estate business and a commercial construction company.
He's behind two more companies: E Smith Legacy, which specializes in commercial real estate development and investment management, and he's the chairman of E Smith Advisor, a global commercial real estate solutions.
For Smith, it was a no brainer that he wanted to become the owner of his own company and secure his future before finishing his career in the NFL.
Being in the NFL, Smith was always around billionaires and business people, and it was intriguing for him how they reached that level of success. As he explained to The Undefeated:
"I've always been a kid to say, 'If they can do it, I can do it too. What do they know that I don't know?' Obviously they knew a lot.
Smith claims sports helped him get ready for his business career because every bump on the road had a lesson waiting to be learned, and he did the work.
EMMITT SMITH'S MARRIED LIFE
Fans got to catch a glimpse into Smith and Patricia's marriage when they teamed up with OWN to do the reality show "Mrs. & Mr. Smith" in 2016.
But that wasn't Smith's first time on television. He had been a contestant on season 3 of "Dancing with the Stars" in 2006. And he won the Mirrorball Trophy with his partner Cheryl Burke.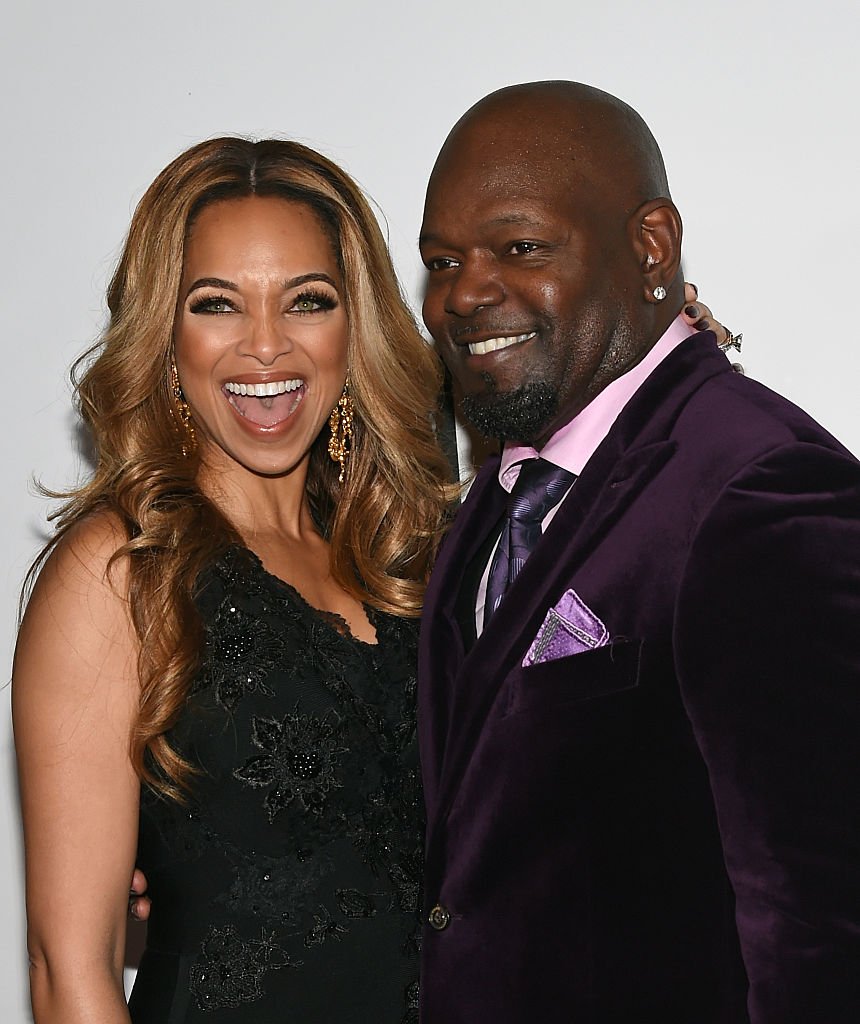 Patricia Smith and Emmitt Smith, attend the 2015 Miss Universe Pageant at Planet Hollywood Resort & Casino on December 20, 2015 in Las Vegas, Nevada | Photo: GettyImages
However, the competition created some friction between Smith and Patricia, as she revealed years later in her book "Second Chances: Finding Healing for Your Pain, Regaining Your Strength, Celebrating Your New Life."
The troubles came from Patricia's insecurities and the fact that Smith was dancing with a "cute little 20-something-year-old," as she explained.
"As much success as he had on the show, I really was happy for him, but I was getting more and more angry and more and more resentful because I was not fulfilling my own dreams. It caused friction," Patricia added.
In the show, fans got to see Patricia confronting her husband about feeling like she was fading in the background, and he was leaving her behind.
Luckily, they managed to fix their troubles and recently celebrated their 20th wedding anniversary.
Please fill in your e-mail so we can share with you our top stories!