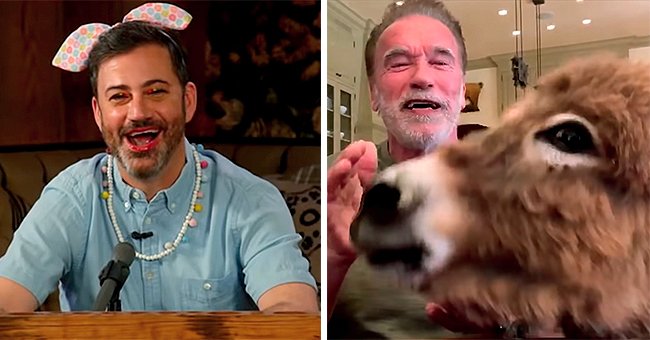 youtube.com/Jimmy Kimmel Live
Arnold Schwarzenegger's Pet Donkey & Mini Horse Steal the Limelight on 'Jimmy Kimmel Live'

Hollywood icon Arnold Schwarzenegger and his pets keep fans entertained in a new video, while he shared his thoughts on COVID-19.
TV legend Arnold Schwarzenegger joined acclaimed host Jimmy Kimmel on his home coverage of "Jimmy Kimmel Live!" And his pets made a graceful appearance.
The late-night show host got in his elements after thanking his little "makeup artist" for a job well done. Kimmel introduced his guest for the night as Schwarzenegger showed up with a pleasant surprise.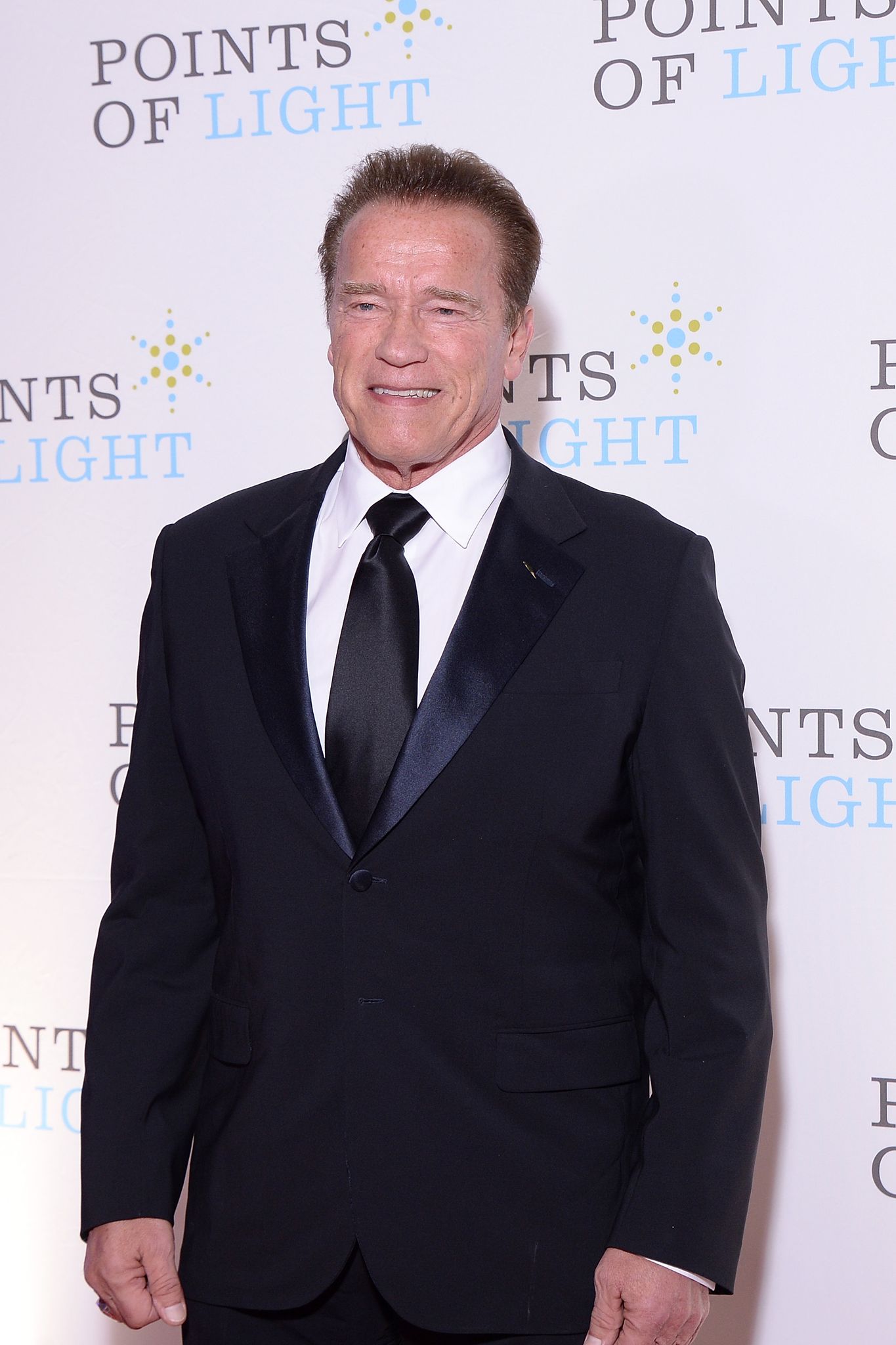 Arnold Schwarzenegger at the 2017 Points of Light Gala on October 19, 2017. | Photo: Getty Images
LULU & WHISKEY
Kimmel was sure that just like him, fans were not expecting to see two adorable equids snacking and having a lovely time while Arnold shared his thoughts on COVID-19. Before going further, he did a quick introduction of his miniature horse, Whiskey and donkey, Lulu.
The unusual pets kept bumping into the video while trying to get treats from the Hollywood star, who indulged them and cheerfully talked about the two. Schwarenegger told Kimmel that Whiskey and Lulu were allowed to move around the house after the host asked.
ON COVID-19
The star comedian went on with the show as he broached the topic concerning the pandemic. Jimmy recounted that, while Arnold was the governor of California, he had enough foresight to prepare the state for "a situation like this," in his reference to COVID-19.
Back in March, the award-winning act donated a sum of $1 million to GoFundMe.
The "Conan" actor explained that they had "stockpiled" millions of facemasks and 2400 ventilators, but at the time, his foresight had been on a possible earthquake or other forms of disaster. The star also went on to give credit to the current acting governor, Gavin Newsom, for his efforts amid the pandemic.
BATTLING EPIDEMIC
In California, the veteran actor joined other front-liners in combating the current health issues that have become global. Together with his pets, the 72-year-old keeps his fans informed and entertained on social media.
Also, Arnold got creative with the "stay-at-home" message as he had the words printed on shirts and hoodies with the aim of raising funds for the less privileged people who have been affected by the lockdown.
QUARANTINING WITH THE FAMILY
At home, the famous bodybuilder is staying safe with his family and keeping his beloved animals close. His kids are also not left out as Arnold keeps observing ten safety rules with them.
Recently, the former Mr. Universe was photographed taken a casual cycling exercise with his grown kids, Christina, 28, and Patrick 26.
Schwarzenegger was spotted rocking a facemask with the words "We'll be back," which were coined from a line in his acclaimed movie "Terminator."
Back in March, the award-winning act donated a sum of $1 million to GoFundMe for the Frontline Responders, to provide health workers with essential equipment.
Please fill in your e-mail so we can share with you our top stories!