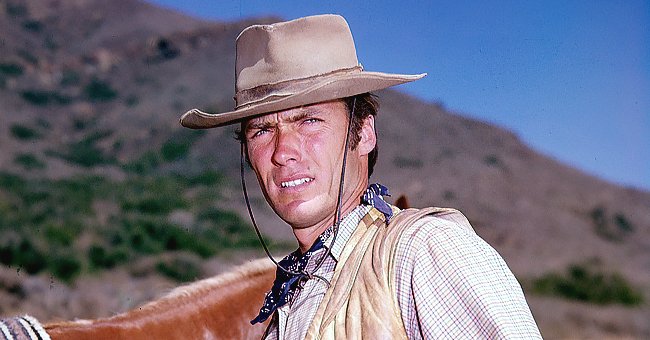 Getty Images
Clint Eastwood in 'Rawhide' — a Glimpse into His Starring Role in the Famous Western Series

Clint Eastwood achieved success in the Western television series "Rawhide." The show is set during the 1860s.
Many were impressed by Eastwood's excellent performance as Rowdy Yates, according to Wide Open Country. In the series, he opposite Eric Fleming, who played boss Gil Favor.
Before moving to Tuesday evenings for its last stretch, "Rawhide" ran on Friday nights for six years on the CBS Network. It was one of the longest-running western TV series.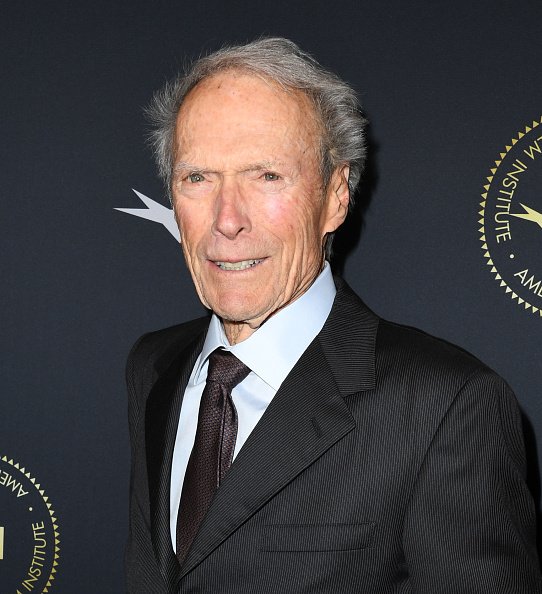 Clint Eastwood at Beverly Hills on January 03, 2020 in Los Angeles, California. | Photo: Getty Images
AN ON SET AFFAIR
"Rawhide" occurred four years after the American Civil War. The series tackled a portion of the gritty subject matter that comes with war.
In 1961, Frank C. Robertson published a novel based on the program. Eastwood and Fleming even show up on the cover of the book as their characters.
Eastwood, who is known for his splendid movies as well as for his relationship with numerous ladies, had a relationship with stuntwoman Roxanne Tunis. At the time, the actor was still hitched to Maggie Johnson. He and Tunis had one child together.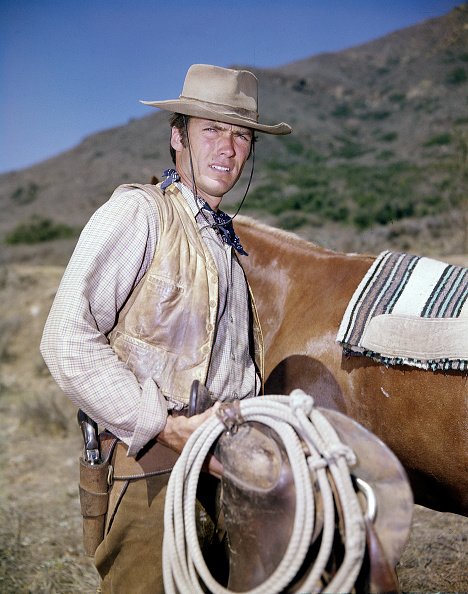 "Rawhide" featuring Clint Eastwood as Rowdy Yates, circa 1964. | Photo: Getty Images
A STAR OF SEVERAL PROJECTS
According to IMDb, other notable stars on "Rawhide" are Sheb Wooley (Pete Nolan), Paul Brinegar (Wishbone), James Murdock (Mushy), Rocky Shahan (Joe Scarlet), and Steve Raines (Jim Quince).
As reported by MeTV, "Rawhide" completed its run in the first week of 1966. Eastwood was a star of small and big screen by that year.
Eastwood began having both casual and long-term relationships at 14 years old.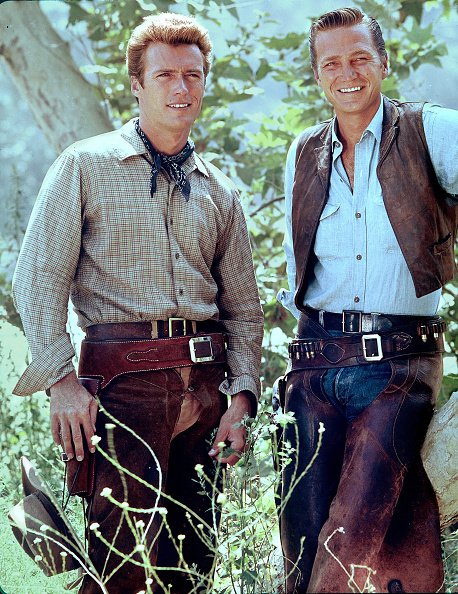 Clint Eastwood and Eric Fleming pose for a portrait on the set of the television series "Rawhide," circa 1963. | Photo: Getty Images
EASTWOOD'S RELATIONSHIPS
The actor has seven kids from different women. However, he has demonstrated that he can be a decent dad regardless of having a few failed relationships.
Eastwood began having both casual and long-term relationships at 14 years old. His first marriage was with Johnson. They got married in 1953.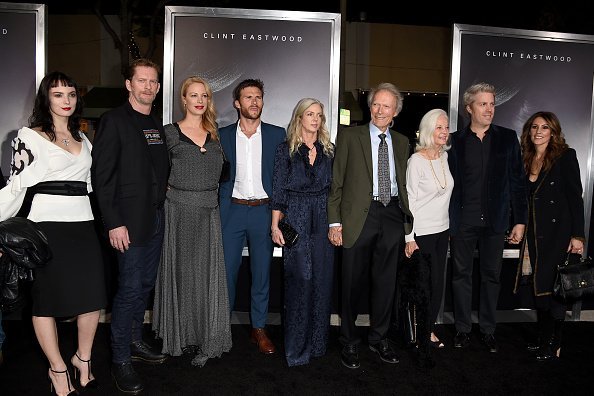 Graylen Eastwood, Stacy Poitras, Alison Eastwood, Scott Eastwood, Christina Sandera, Clint Eastwood, Maggie Johnson, Kyle Eastwood and Cynthia Ramirez at the Village Theatre on December 10, 2018 in Los Angeles, California. | Photo: Getty Images
During their marriage, the actor was reported to have extra-marital affairs. That includes his relationship with Tunis. He also fathered two children with Jacelyn Reeves, a stewardess.
In 1975, after divorcing from Johnson, Eastwood started living together with actress Sondra Locke. She later found out that he kept on having sexual associations with other ladies. After their divorce, she filed a palimony lawsuit.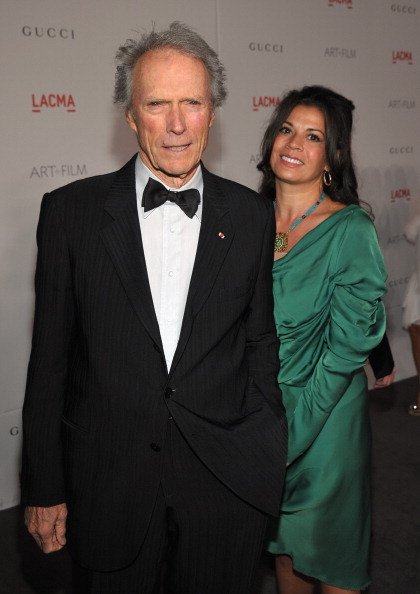 Clint Eastwood and Dina Eastwood at Los Angeles County Museum of Art on November 5, 2011 in Los Angeles, California. | Photo: Getty Images
Eastwood's second marriage was with news anchor Dina Ruiz in 1996, which lasted until 2013. After their divorce, he continued having relationships with several women.
In 2018, it was revealed that Eastwood had a secret daughter. Her name is Laurie Murray, who was given up for adoption by her mother at birth. Murray found out that she's the daughter of Eastwood when she went looking for her roots.
Please fill in your e-mail so we can share with you our top stories!