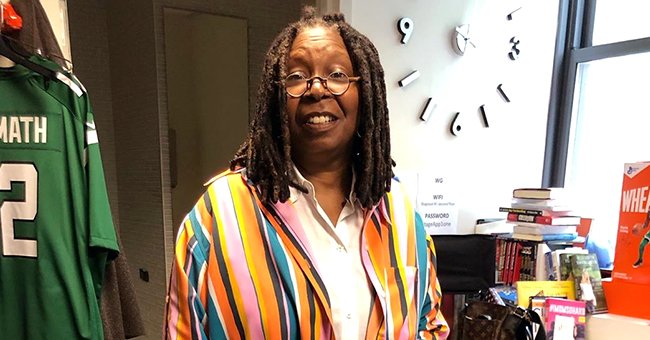 Instagram/whoopigoldberg
Whoopi Goldberg's Granddaughter Jerzey Kennedy Stuns in White Top & Black Skirt in a Photo

Whoopi Goldberg's granddaughter Lezley Kennedy looks beautiful in a new Instagram update sporting a white top and black skirt.
Whoopi Goldberg may only have one child from her six-year marriage to Alvin Martin which ended in divorce back in 1979, but her family has been growing nonetheless. While they live rather quiet lives, there are also some times when they update their fans on social media.
Amid the COVID-19 stay-at-home measures put in place, her granddaughter Jerzey shared an update to her followers on Instagram as she dressed in a beautiful white top and black skirt and posed for a mirror selfie.
WHOOPI'S GROWING FAMILY
Lezley is Whoopi's second granddaughter from her daughter Alexandrea Martin. She has an older sister named Amarah Skye, and a younger brother named Mason. In 2014, Goldberg became a great-grandmother for the first time as the family welcomed Charli Rose into their lives.
Rosie O'Donnell opened up about how she felt as if Whoopi Goldberg disliked her while they were hosting "The View."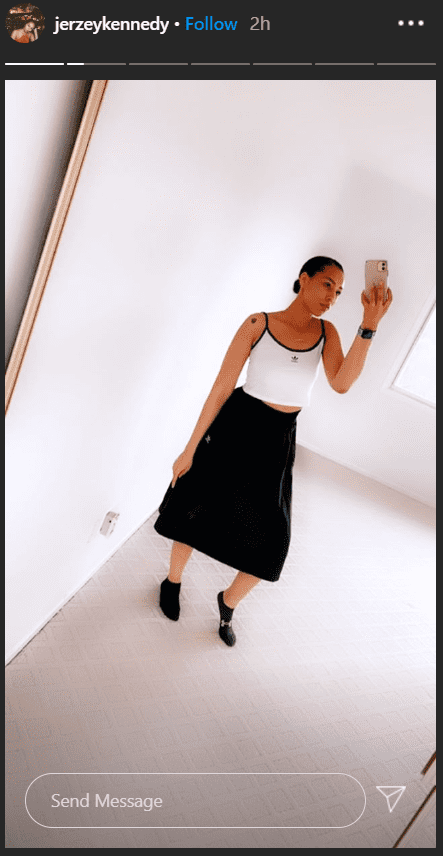 A screenshot of Lezley Kennedy's Instagram story | Source: Instagram/LezleyKennedy
REMEMBERING ROSIE O'DONNELL'S TIME ON "THE VIEW"
Through the years, Whoopi has become a household name in the entertainment industry for her many accomplishments and her rather frank demeanor. Nowadays, she's seen on the hit TV show "The View," where one of her former co-hosts revealed that Whoopi disliked her.
During an interview with "The Howard Stern Show," Rosie O'Donnell opened up about how she felt as if Whoopi Goldberg disliked her while they were hosting "The View." She left the hit show in 2015 and revealed it was "better for everyone" that she left.
LIFE AFTER "THE VIEW"
Following one incident on the show, Whoopi allegedly proceeded to be mean to O'Donnell both on-and-off air, and the tension between two of them never got addressed.
"She was mean to me on live TV. When people say what happened, I say go back and watch them. Watch the way it went down. Did it hurt my feelings? Tremendously."
Despite what happened, O'Donnell has moved past her days on "The View," and is currently raising funds for various COVID-19 relief efforts. Meanwhile, Whoopi has been sharing updates about her different quarantine adventures on Instagram as well.
Please fill in your e-mail so we can share with you our top stories!