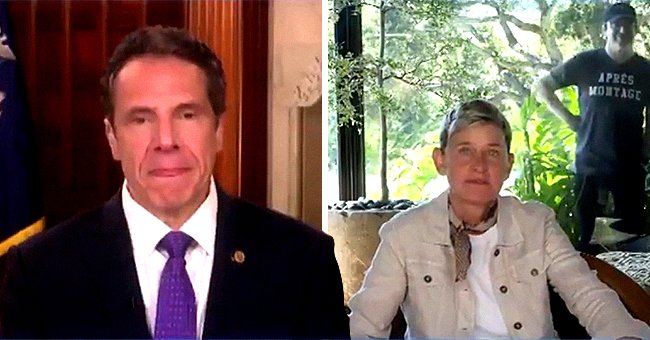 Twitter/TheEllenShow
Andrew Cuomo Is Okay with His Fans Calling Themselves 'Cuomosexual'
Television show host Ellen DeGeneres shared a video where she interviewed New York Governor Andrew Cuomo. DeGeneres asked him if he had a problem with people calling themselves "Cuomosexuals," and the governor's response was interesting.
For her at-home episode of "The Ellen DeGeneres Show," DeGeneres spoke to Cuomo informing him that she was a "Cuomosexual." She explained to the governor that the person who had started the trend was Trevor Noah.
The television show host further asked Cuomo if he knew people were calling themselves that and if he had an issue with it. While smiling at the endearment the official said: "Yeah, I think that's a good thing."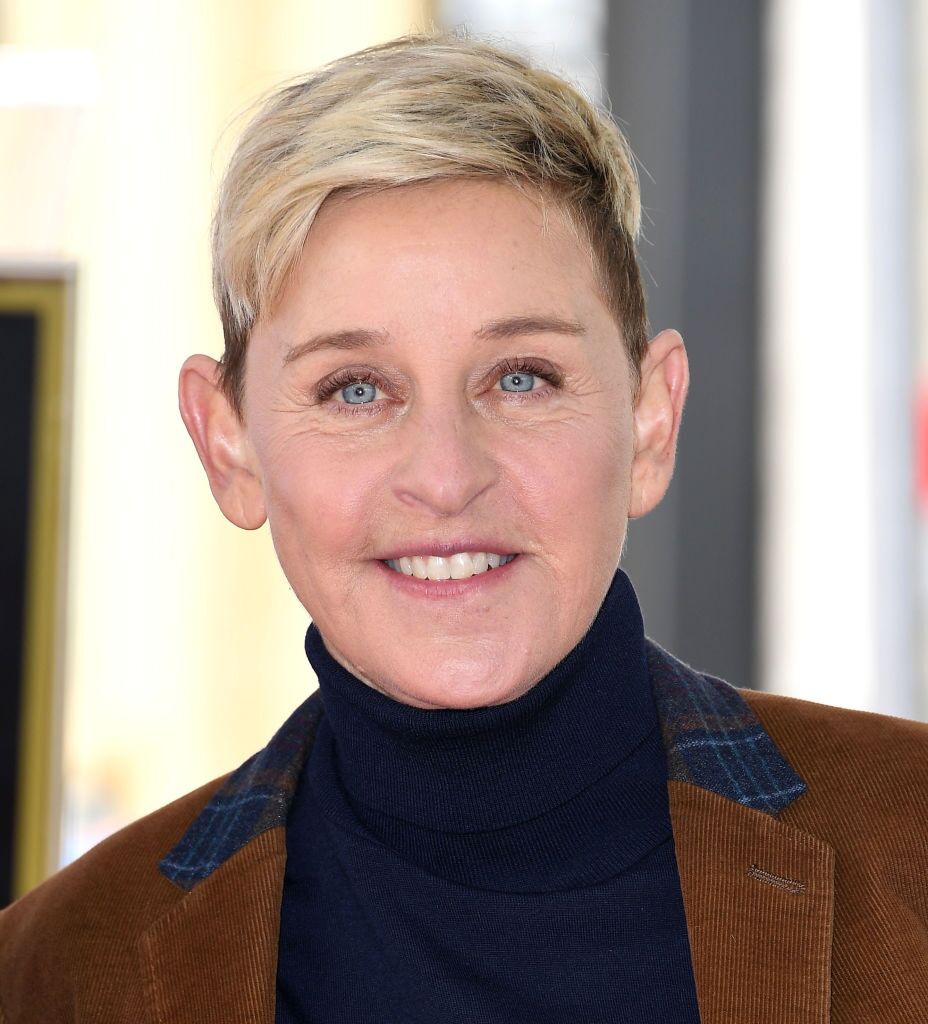 Ellen DeGeneres at The Hollywood Walk Of Fame ceremony honoring Pink with a star on February 05, 2019, in Hollywood, California | Photo: Steve Granitz/WireImage/Getty Images
DEGENERES LIKES BOTH CUOMO BROS
He added: "I don't think it's a bad thing." DeGeneres further noted that the term also applied to the governor's younger brother and CNN journalist Chris Cuomo.
I've put together a waitlist of women who want to go out with him
She then admitted that she actually enjoyed both of them. The New York official responded by joking: "Yes, but you enjoy me more," and asked, "Didn't you say that earlier?"
CELEBRITIES WHO LIKE ANDREW
The comedienne corroborated his statement but also confessed that she was saying that because she was currently interviewing him. She admitted that when she interviewed his brother she would tell him the same thing too.
Celebrities like Chelsea Handler and Jada Pinkett Smith are just a few who have expressed their admiration and crush on Cuomo.
CUOMO GAINS SUPPORT
The governor has gained lots of support over his handling of the novel coronavirus outbreak in his city. DeGeneres's Twitter clip featured a caption that revealed that Cuomo would appear on a remotely produced episode of the show on Thursday, April 30, 2020.
ANDREW'S PRESS BRIEFINGS
Cuomo has new-found fame because of his weekly press conferences and CNN interviews with his brother on "Cuomo Prime Time." Chris's wife, Cristina Cuomo, recently spoke about her brother-in-law.
WOMEN WANT ANDREW
She shared how proud she was of him via a video chat interview with "Entertainment Tonight." Cristina jokingly confessed: "I have a lot of incoming calls and texts and emails from friends, so I've put together a waitlist of women who want to go out with him."
The "Purist" founder teased how she found the attention on Cuomo to be "cute."
Please fill in your e-mail so we can share with you our top stories!