Christian Huff — Meet 'Duck Dynasty' Star Sadie Robertson's Husband Whom She Met While Crab Hunting
Sweet-faced reality TV star Sadie Robertson recently got married to the love of her life on November 25, 2019. Sadie and her husband, Christian Huff, make an adorable couple, and their love story is even more fascinating. Here is more about the lovebirds. 
Sadie Robertson is a reality TV star, and she is best known for starring as herself in the A&E series "Duck Dynasty," which portrays the lives of the Robertson family.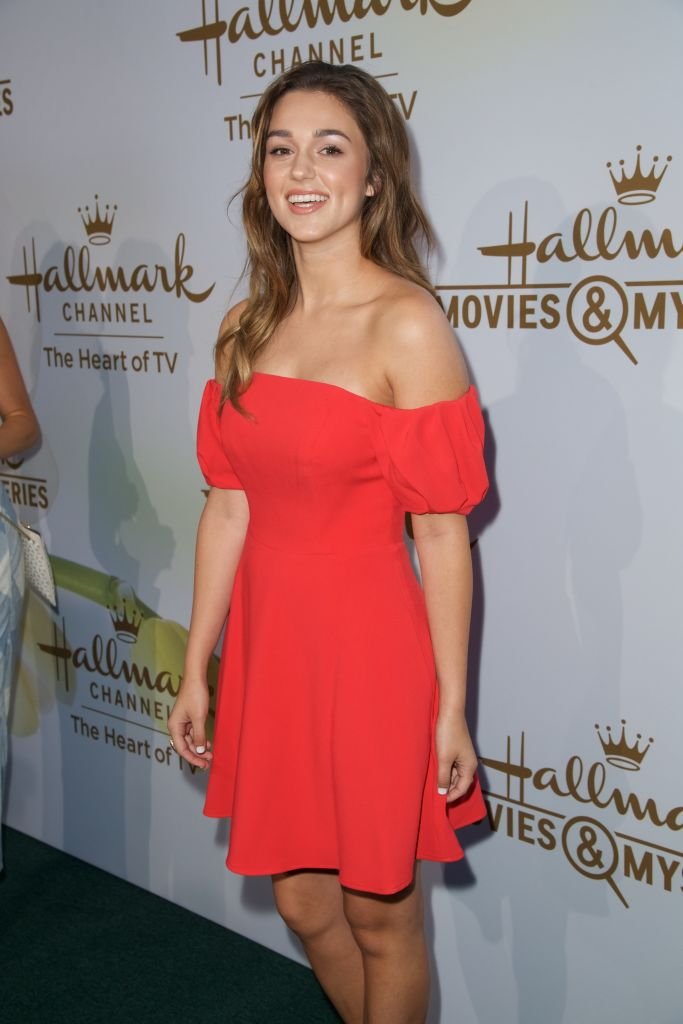 Born on June 11, 1997, Sadie Robertson has enjoyed a quick rise to stardom and has been involved in several projects on and off-screen within a short period. In 2014 Sadie got the full attention of viewers as a 17-year-old when she became the first runner up on "Dancing with the Stars" season 19. 
Later that same year, Sadie wrote a New York Times bestseller book, which centers on faith and Christian values titled "Live Original." In 2018, she released another book "Live Fearless," which is a sequel to her first book.
Sadie also runs a successful vlog that has a strong fan base of over 3.4 million followers on Instagram and 309,000 subscribers on her YouTube channel. 
Before meeting her husband, Christian Huff, Sadie was in a relationship with Disney channel star Austin North. The pair began dating in April 2018 and ended the relationship four months later. Sadie met her husband, Christian Huff, in July 2018, and the couple started dating shortly after the demise of her relationship with Austin.
MEET CHRISTIAN HUFF 
While Sadie Robertson lives a life that is in the full glare of the public, Huff enjoys a more private life. 
Sadie has such a massive social media presence that it rubbed off on her husband the moment he announced he was dating the reality TV star. 
Before their relationship, Huff only had a few thousand followers and would get between 100 to 1000 likes. But his recent post has seen a significant boost, and it got over 50,000 likes.
Huff was born and raised in Niceville, Florida. Like Sadie, He comes from a traditional Christian family, and he is deeply religious, which is something he shares with his wife. 
Christian Huff, 22, is currently a college student pursuing a degree in Business Administration, Management, and Operations at Auburn University. He's expected to graduate in 2020. 
Before the couple met in July 2018, Huff had unsuccessfully tried to send Sadie a DM on Instagram. Still, she didn't get it because her privacy settings only allow her to get messages from people she follows. When Sadie finally followed Huff, she was surprised by the sweet note he had sent almost two years before. 
The reality TV star explained that Huff sent the messages after he had seen her speaking at a youth conference and was moved to encourage her on how he was inspired by what God was accomplishing through her life. She added that he ended the message with the sweetest compliments. In her words:
"And he ended it with, 'And I think you're the most beautiful girl in the world.' I was like, 'Whoa! This dude!' I was like, 'This is the perfect thing ever.'"
Huff's surprise DM, led to the couple exchanging DMs and communicating over the phone for about two months before they eventually started dating. While the DM from Huff worked some magic, Sadie and Huff's love story began while they were crab hunting on the beach.
SADIE AND HUFF'S INCREDIBLE LOVE JOURNEY
Sadie met Huff in July 2018, during a trip to Florida, where the former "Dancing with the Stars" contestant was crab hunting with friends.
The 23-year-old actress was invited to the beach by Huff's cousin, who was a friend of Sadie's. Before the day came to an end, Huff approached Sadie, who revealed she had been avoiding him all day because she found him attractive.
Huff jokingly accused her of following every member of his family except him. Sadie pushed the follow button later that day, and the rest is history. 
After dating for nearly a year, Sadie Robertson's boyfriend, Christian Huff, got down on one knee and asked an elated Sadie to marry him. She said, Yes!
Huff chose an exceptional day to pop the question. The couple shares the same birthday week, and so they planned a large joint birthday party to celebrate their first birthdays together as a couple. 
With the help of friends and family members, Huff was able to pull off a memorable proposal that left the best-selling author reeling with joy. About the proposal, Sadie said:
"knew that we were getting engaged soon because I knew he had talked to my dad [Willie Robertson], and we had talked about it. Did not know it was coming at the party."
Five months after Sadie Robertson got engaged to Christian Huff, the couple tied the knot on November 25, 2019. Sadie Robertson's wedding to her beau took place at Huff's family's farm in Louisiana. 
Sadie extensively documented her and Huff's love story, with a series of clips posted to her YouTube channel. On November 21, Sadie posted a video where she and her husband were candid about the details of their wedding.
After their romantic Louisiana wedding, which was attended by over 600 people, Sadie and Huff jetted off to Cabo San Lucas, Mexico, for their honeymoon.
Sadie, who recently revealed that lots of people are already asking her if she's ready to start having kids, admitted that they are not ready for that stage of life yet. 
Sadie claimed she and her husband are excited for the next phase of their love story and can't wait to create many more memories together.