Steve Harvey Celebrates Son Broderick's 29th Birthday in a Sweet Post
"Think like a Man," author Steve Harvey, is proud of his son, Broderick, and he's telling the world. The doting father shared a sweet birthday tribute to the young man recently.
TV personality, Steve Harvey, recently dedicated a lovely Instagram birthday post to his son, Broderick Harvey.
The post featured a picture of the father and son standing side by side as they posed for the camera. The duo brought on their A-game with their fashion style.
While Broderick was dressed in a grey suit, a green tie, and a pair of sunglasses, Steve rocked a white suit, a green tie, and a pair of sunglasses as well. He topped off his outfit with a rather stylish pink hat which garnered reactions from his fans.
One user wrote: "Love the hat" while another expressed disapproval by commenting: "You take that hat off an old lady gardening?"
In the caption, the proud father wished his son a happy birthday while adding that he was proud of him. He wrote:
"You getting it man!!!!. Keep the Hustle and Grind!!!. Don't take you foot off the gas pedal!!!!. Hella proud of you, SON....!!!."
The 29-year-old is the youngest son of Steve Harvey and his first wife, Marica Harvey. In 1994, Harvey's marriage to Marica ended.
After the end of his first marriage, the "Think like a Man" author had another failed marriage before finally meeting Marjorie Harvey, whom he has been married to for 13 years.
Although the couple has enjoyed a successful relationship, rumors of a divorce broke out last year. Marjorie, however, debunked the news when she said:
"We're good — always."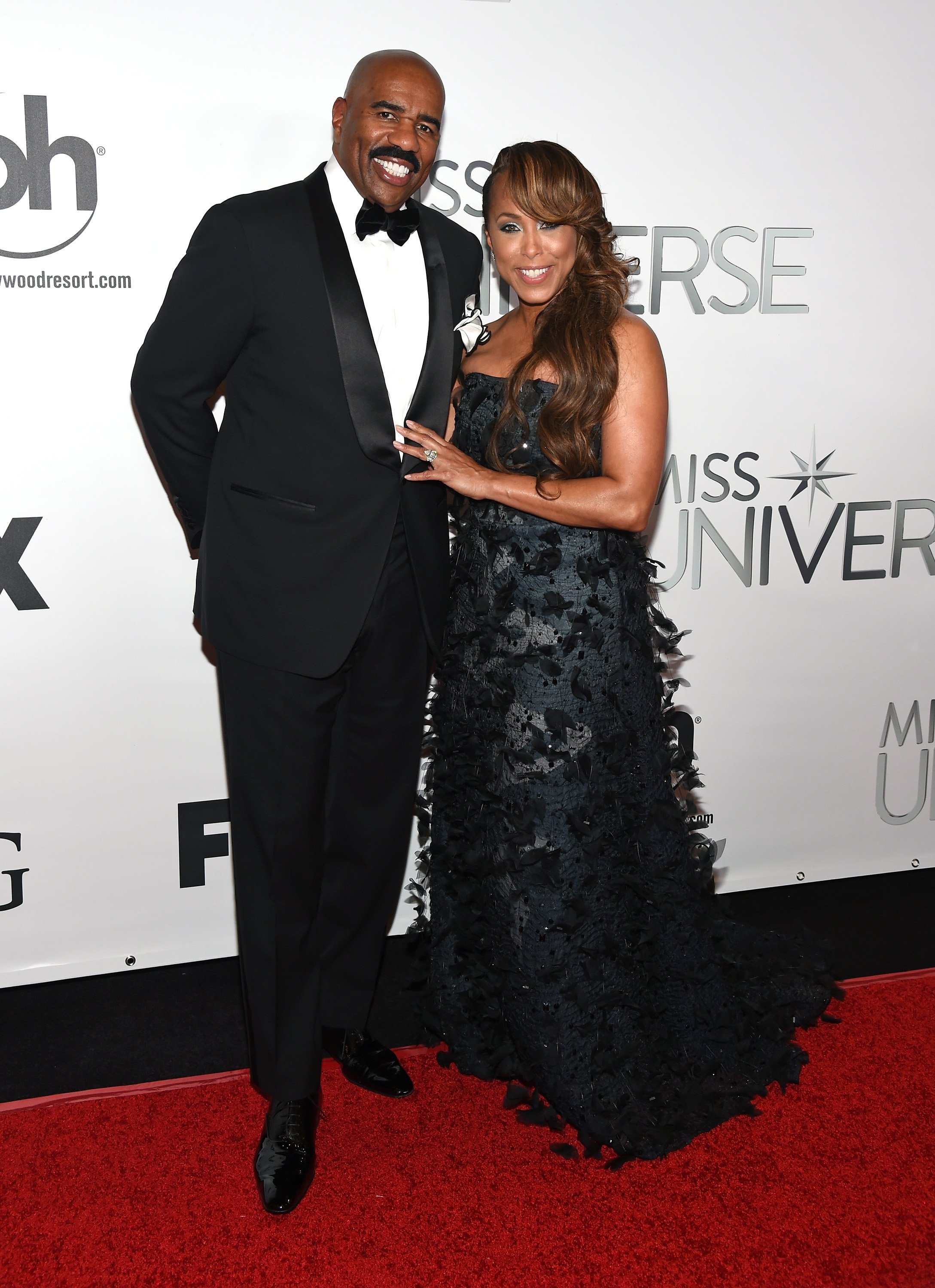 Even though the couple chose to rise above all of the rumors, Marjorie explained that prayers shielded their marriage.
Asides having an almost perfect love story, Steve and his wife also work together to give back to the society with their philanthropic works.
From setting up their foundation, "The Steve and Marjorie Foundation," to sponsoring an all-expense-paid trip for four mothers back in 2017, the couple has indeed given back to their society.
There is no doubt about Broderick that he has learned a lot from his father. Steve truly has a lot to be proud of!!