Steve Harvey Proudly Shares Pic of Sister Ramona Being Honored after Serving as Church Usher Board Ministry President
Tv show host, Steve Harvey, reveals that his oldest sister was honored for her services as President of the Usher Board Ministry. The event took place at the Cleveland Church of Christ Citadel of Hope Ministries.
Ramona Brown was President of the Usher Board Ministry between 1969 and 2020. In an Instagram post, Harvey reveals that his sister's dedication to service makes him proud and that he's happy to see her honored.
The Instagram post featured a picture of his sister, his nephew, and Bishop Lincoln Haughton, who he says has been a friend and father to him over the years.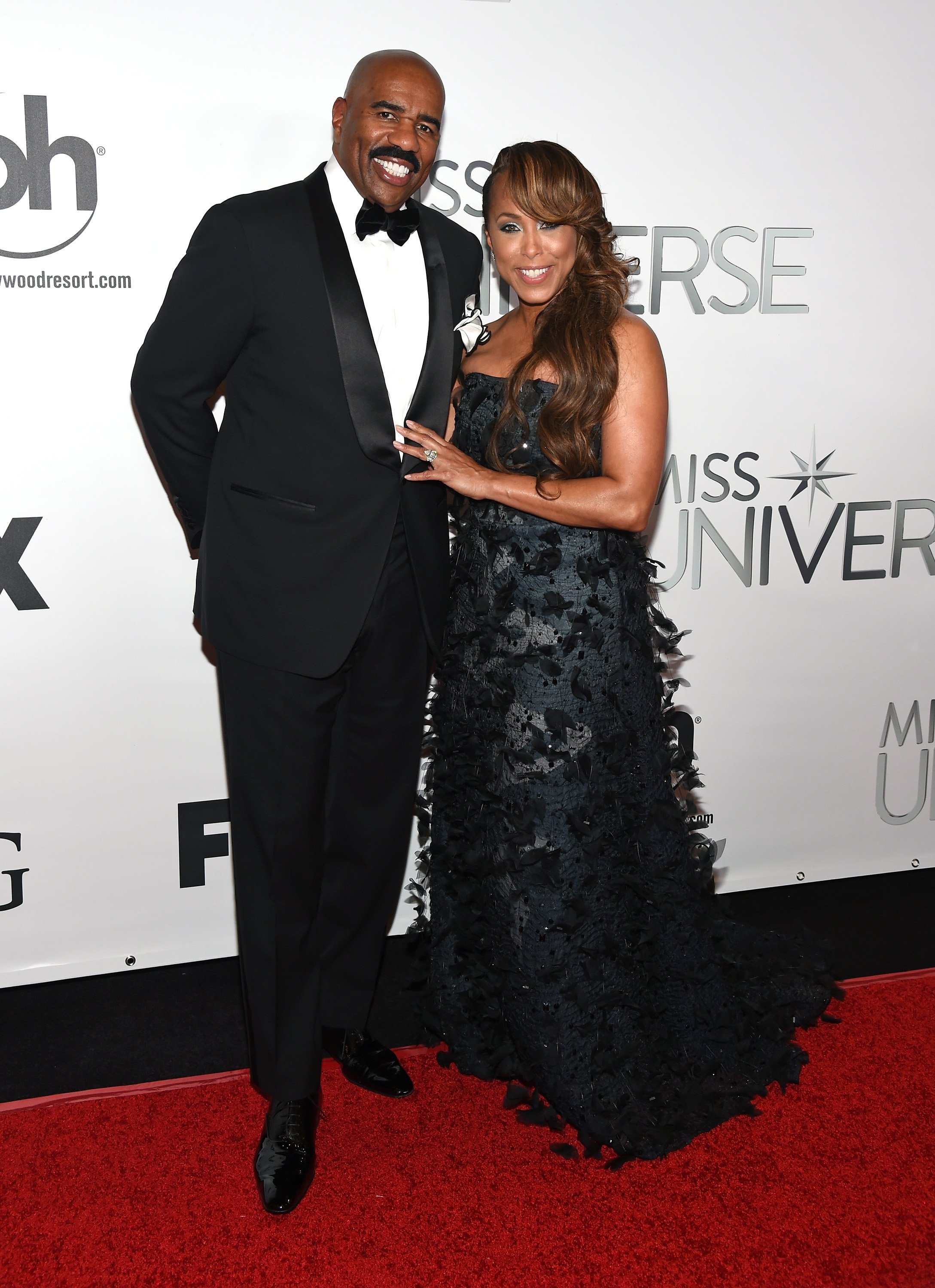 Harvey's support for family comes as no surprise. With a blended family of seven children with his wife of thirteen years, Marjorie Harvey, Steve is registered as a big family man.
Steve and Marjorie first met in 1990 when Steve was still married to his first wife, Marica. The couple met at a comedy club where Steve used to have his stand up comedy shows. Marjorie arrived late one night, and while trying to get to her seat in the front row, Steve paused and said:
"I'm sorry, I don't know who this is, but I'm going to marry her."
Following their first meeting, they lost touch for a while and got reunited by 2005. After dating for two years, the couple got married in 2007 and have been together since then.
Before her marriage to Steve, Marjorie had been previously married and had three children with her ex-husband; Lori, Jason, and Morgan. Steve also had four children from his two previous marriages; Karli, Brandi, Broderick, and Wynton.
Steve has promised never to get married again
After the couple got married, Steve decided to adopt all of Marjorie's children, but this did not sit well with his kids. In an interview with People Magazine, he admitted to having told his kids "to get over it" and get on board.
Marjorie, however, stated that she didn't agree to that. Speaking to the magazine, she said:
"When you're dealing with a blended family, everyone is coming from a place of broken."
She explained that she knew it was the right thing to be a blended family, and everyone had to be included. She went on to tell the kids not to allow what they didn't have before interfere with what they could have now.
The couple presently enjoys a great relationship with all of their children and have five beautiful grandchildren to dote on.
Steve has Promised never to get married again, affirming that Marjorie is indeed his best friend.