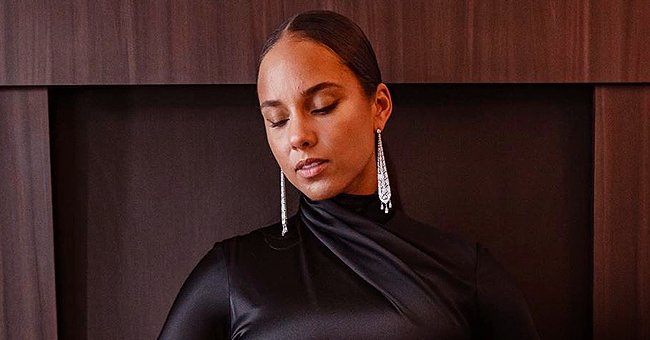 Instagram/aliciakeys
Alicia Keys Flaunts Curves in Black Blouse & White Pants and Shares Poem about Greatness

Alicia Keys has become known for her grace and elegance over the years. Whether it's through a performance or just her smile, the singer has always been a classy lady.
The Grammy Award winner put her elegance on display in a recent Instagram picture, where she laid out a lovely poem to her followers.
In the photo, the makeup-free singer stuns in a black, body-fitting shirt and a pair of white pants. The attention to detail is impeccable, as she finishes her look off with a pair of diamond necklaces.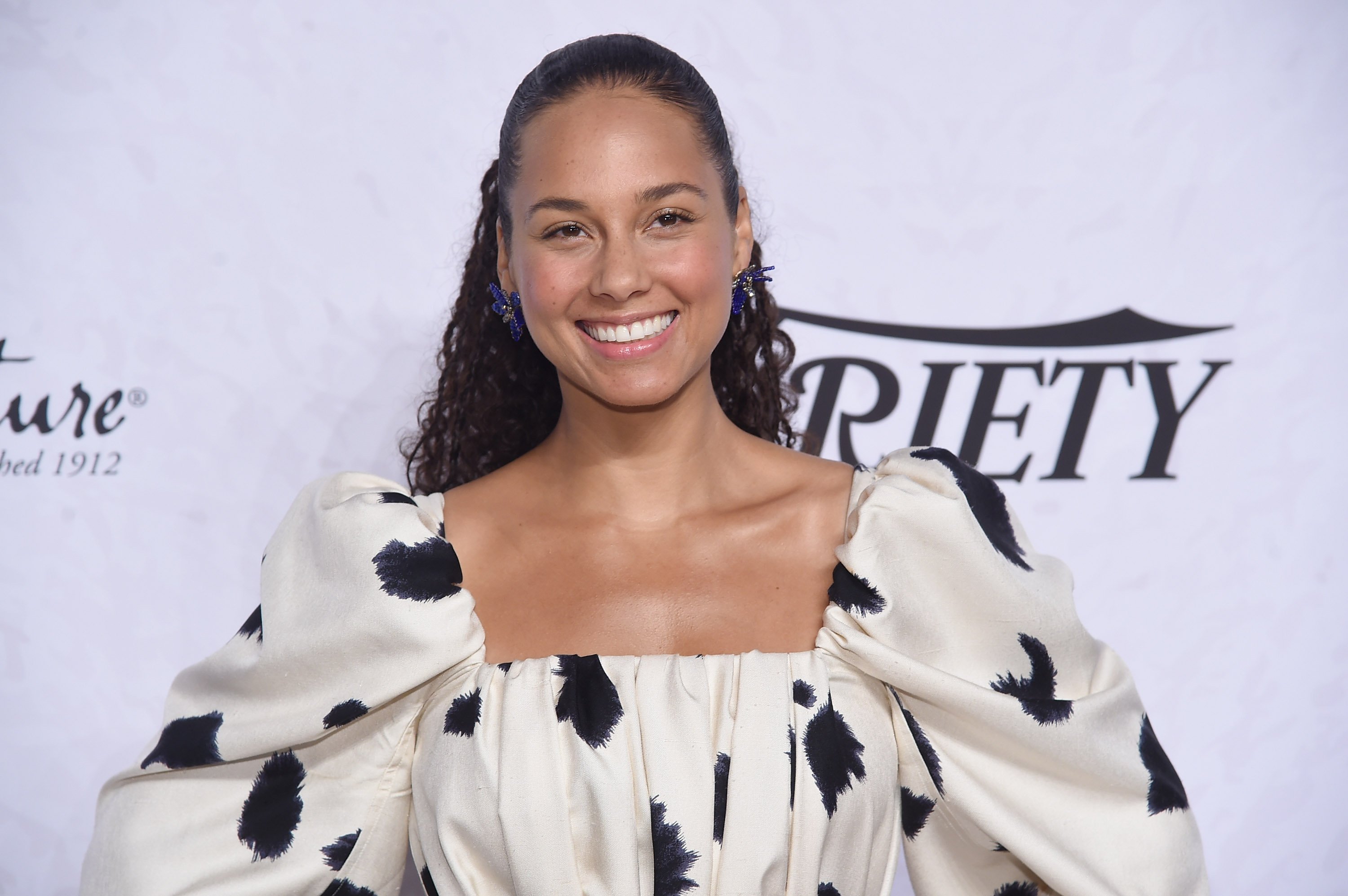 Alicia Keys at Variety's Power of Women: New York on April 13, 2018. | Photo: Getty Images
She also clutches a purse that has the same diamond design, and the same diamond number could be seen on her right wrist as well.
As she explained in the captions, the picture was a timely reminder of the strength that lies within everyone. She went on to narrate the soothing poem:
"Within us all, So tall, Y'all To fly to fall, To great to forget our greatness Even when you're a mess, You are blessed…"
The remaining part of the poem was a lovely tribute to the beauty of everyone. She reminds readers that beauty is all within, regardless of how peoplel look on the outside.
The entire poem is in line with Alicia's dedication to inner beauty. Years back, she announced that she would go makeup-free for life, as she wanted to be more like herself.
Her performance was as smooth and soothing as any other.
Alicia has also been somewhat active in this challenging period. With many battling the novel coronavirus, the New York native has provided some comfort in the way she knows best – through her songs.
Last week, she premiered a new song on social media. Titled "Good Job," the song encouraged everyone – including and especially healthcare workers and everyone else on the frontlines. She said:
"I wrote this for all the people that work so hard & never hear the words Good Job... I believe in the way we are showing up for each other & caring."
Her performance was as smooth and soothing as any other. She also thanked her husband – Grammy Award winning producer Swizz Beatz – for helping to produce the song.
Alicia and Swizz have been one of Hollywood's most beloved couples. Their 10-year-old marriage has been an inspiration for many.
The couple also has two sons – Egypt and Genesis. However, it's worth noting that Swizz has three other children from previous relationships.
Please fill in your e-mail so we can share with you our top stories!