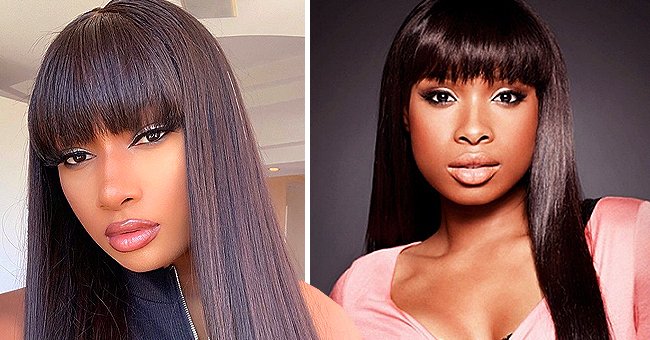 Instagram/theestallion Instagram/iamjhud
Jennifer Hudson's Friend Says She Looks like Megan Thee Stallion in a Photo

American singer Jennifer Hudson shared a picture of a conversation she had with a friend that showed the latter comparing her looks to that of the rapper, Megan Thee Stallion.
Jennifer Hudson has been told many times that she looks like rapper Megan Thee Stallion, and when a friend of hers told her the same thing in a private conversation, she couldn't help but share the chat with her fans on Instagram.
In a post on her page, the singer shared a picture of a chat she had with screenwriter Lance Tate, where he shared a photo from Megan Thee Stallion's Instagram page with the singer.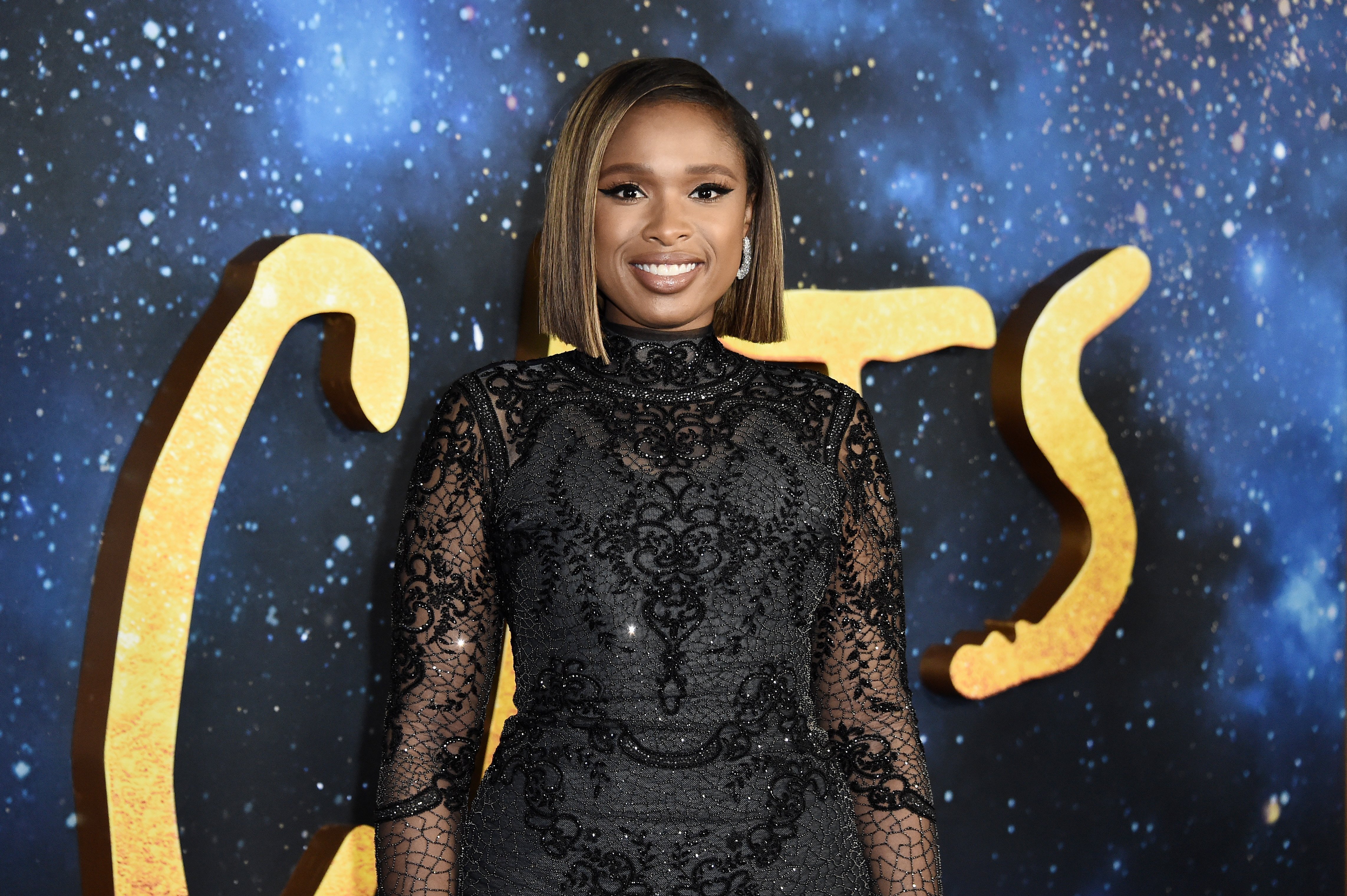 Jennifer Hudson at the world premiere of "Cats" on December 16, 2019. | Photo: Getty Images
Lance told Hudson that he thought for a second that she was the person in the photo. The singer shared two other pictures of herself that showed how much she resembled the rapper.
In the caption to the post, Hudson narrated the background of her chat with Lance and explained that it wasn't the first time people had told her she looked like Megan. She wrote:
"So I woke up to this text from my friend @lancetate1 today saying he thought this was me for a second. So I decided to pull up a few pic and see, I get this a lot. What do yal think?"
Hudson also said that Megan Thee Stallion was cute, and wondered if the rapper also got comments saying that she resembles her.
Megan posted the picture that Lance thought was Jennifer Hudson on her Instagram page two days ago. The selfie showed the pretty rapper rocking a fringe wig and posing in her living room. She captioned it, "lil living room glam."
Jennifer Hudson caused a division among fans and viewers after her performance at the 2020 NFL Draft.
Megan Thee Stallion has been busy even amid the novel coronavirus pandemic. She teamed up with female diva, Beyoncé, for the remix of Megan's hit song, "Savage," which has become a hit on the internet.
Proceeds from the remix would be used to aid coronavirus relief in Beyoncé's and Megan's home state of Texas. An excited Megan posted about the new release on her Instagram page, saying:
"I'm literally crying being from HOUSTON MF TEXAS this [expletive] means EVERYTHING to me !!!! SAVAGE REMIX FT THE QUEEN @BEYONCE OUT NOW!"
Megan also added that the artist proceeds of the song would go to "Bread of Life," a disaster relief organization, to support Texas during the pandemic.
"Savage" became an internet hit last month and soon became a household favorite after Keara Wilson, a teen choreographer, created an eye-catching dance that went viral on social media.
Meanwhile, Jennifer Hudson caused a division among viewers after her performance at the 2020 NFL Draft. The NFL held a virtual draft due to the COVID-19 lockdown.
Hudson performed Bill Withers' song, "Lean on Me." After her performance, many viewers took to social media to comment about it, while some were hailing the 38-year-old's delivery, others were very critical of it.
Please fill in your e-mail so we can share with you our top stories!