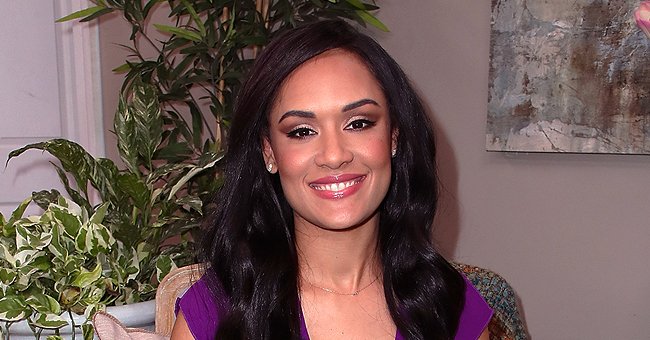 Getty Images
Grace Byers of 'Empire' Loves Her Graying Hair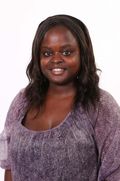 'Empire' star Grace Byers revealed her vulnerable side when she posted a photo of herself with no make-up and displayed her grays hairs.
Grace Byers played the thick-skinned and manipulative Anika Calhoun on "Empire." Her character portrayed the compete opposite of Grace, who married her co-star, Trai Byers.
Although she has played a poised and always put together persona, she is more laidback and has a softer side, which she exposed when talking about her insecurities recently.
In a remarkably candid post, Grace revealed that her hair has been graying since she was 25-years-old. She admitted that even though she has always sported a dark pixie cut, she has lots of grays when you part her hair.
She said that she wasn't sure what caused her gray hairs but revealed that her older sister did not go through the same experience and hasn't started getting grays hair. The actress questioned if it was her genetics.
Despite the years she has spent dying her hair for television, Grace said that she shared a sweet moment, with her mother, who helped her overcome her insecurity, Grace explained:
"I was FaceTiming my Mom the other day, she goes: 'Ah. You're graying. It's absolutely beautiful.' And then, all of a sudden, I thought so too."
Many of her followers praised her for the bold admission and gushed over her gray hair. One fan called them "sparkles."
Her friend Meghan Good said, "It is beautiful...you're stunning my sister…Love you." Tamera Mowry also showed off her gray hair weeks earlier and celebrated being "okay with it." The "Sister, Sister" star gave her approval of Grace's look with heart eyes and smiling face emojis.

Tamera Mowry commented on Grace Byers showing of her gray hair in a selfie | Source: instagram.com/ladygracebyers
According to
BET
, Grace struggled with her self-confidence when she was younger because of the issues she had with her skin, and she would hide her face underneath her long hair, she
explained
:
"I would hide behind my hair and it got to the point where I was so insecure, that I said, 'You know what Grace? You have to deal with this.'"
In 2008, Grace faced her insecurities head-on when she cut her hair to reveal her now infamous pixie cut.
Grace told BET that she also changed her beauty routine in order to help improve her skin by using new products that were right for her skin.
Please fill in your e-mail so we can share with you our top stories!