Toya Johnson's Daughter Reign Plays Kitchen with Mom in a Cute Video
Television personality, Toya Johnson takes to Instagram to share two adorable videos of herself with her daughter, Reign, play-cooking in her all-pink toy kitchen.
Rapper and television personality, Toya Johnson shared two sweet videos of her baby girl, Reign, playing in her pink toy kitchen while trying to whip up an imaginary delicacy. Captioning the cute video, Toya wrote:
"Reign: Mommy, are you cooking with me?? You make the cake, and I make milk."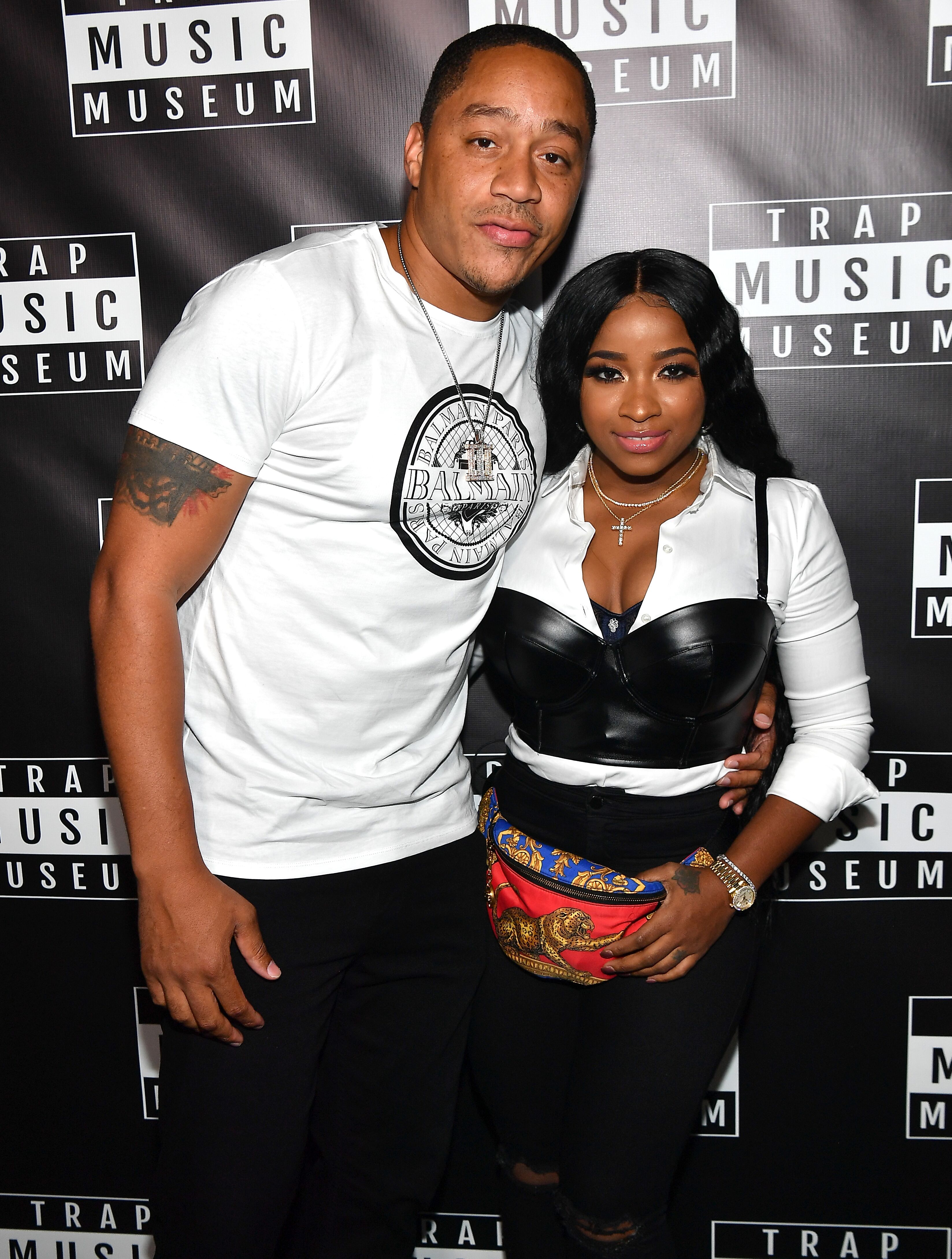 While twisting the knobs of her toy oven, Reign mumbled out orders for her mom, telling her what they would be making. From a delicate recipe of milk and cakes, the pair would move on to making pizza and apples, just as the little lady suggested.
The adorable tot was dressed in floral pink pants with her feet encased in pristine white sneakers. Her hair was pulled up into two buns secured with matching pink ribbons and a curly fringe.
Toya's fans fell in love with Reign's vibrant personality and took to the comments section to gush about how cute and smart she was.
Reginae revealed that she and her mother spoke via FaceTime every day...
Earlier in April, Reign's official Instagram account released a video of her first-ever makeup tutorial with her muse, who was none other than Toya. The eighty-second video showed that the two-year-old was more than a top chef.
The video was recorded at Reign's personal vanity table and featured her eager mother seated and ready to be glammed up. Reign proceeded to add some gloss to her client's lip before applying blush on her cheeks. The caption read:
"Makeup tutorial. I did mommy's makeup! How did I do guys??"
The professional makeup artist, prioritizing customer satisfaction, asked Toya if she liked her makeup. Toya, of course, looked in the mirror and began to fawn over her own beauty thanks to Reign.
The video caught the eyes of many and captured the hearts of whoever set eyes on her adorable personality.
Reign's big sister, Reginae, also gets to spend quality time with their mother. While Reign's sessions tended to involve toy makeup and make-believe cooking sets, the older girls also have their own grown-up fun.
Reginae revealed that she and her mother spoke via FaceTime every day as they were in quarantine at separate locations. The mother-daughter duo even shared recipes, had bake-offs, and discussed business.
The mother of two has also admitted that balancing motherhood and her career has been challenging. However, the 36-year-old has done excellently well at that, especially when it comes to her little chef and makeup artist rolled in one.