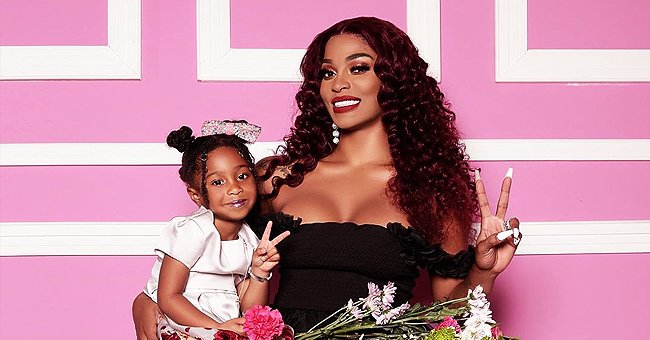 Instagram/joseline
Joseline Hernandez of 'Love & Hip Hop' Says Daughter Bonnie Bella Is Her Best Gift Ever

Although the battle over her daughter's custody has not reached an end yet, the reality TV personality is proud and happy with her job as a mom. A touching message she wrote for the little girl, makes us all hope she keeps full custody over her.
After so many struggles Joseline Hernandez has gone through with the arrival of her daughter and the relationship with her child's father, Stevie J, it is so comforting to see a photo where she makes a touching tribute to the little girl.
The "Love & Hip Hop: Atlanta" star took to Instagram to post a charming photo where she appears sitting with her daughter, Bonnie Bella, on her lap. They are both dressed up and smiling in front of the camera giving a peace sign.
Joseline starts the message by saying how proud she is for being Bonnie's mother and that she has been the best gift she has ever had. She also wrote in the post:
"Truly respect how you always say to me!!! And I quote "mama be nice" girlllllll you are such a great painter and science enthusiast! To watch you grow is a gift from my Ancestors and the Gods. I thank you kiddo"
NEWBORN BONNIE
Before Bonnie was born, Joseline and ex-boyfriend, Stevie J, already had a lot of drama surrounding their relationship. It was no secret, that both were fighting each other, even on the "Love & Hip Hop" episodes, in the weeks leading up to Bonnie's birth.
The music producer was asking for primary custody of the girl, and also was asking for being in the delivery room when Bonnie was born. He also wanted the baby to be drug tested within 24 hours of her birth because he thought Joseline used drugs and alcohol during her pregnancy.
Even though Joseline always denied those claims, it was pretty heavy issues she had to deal with during her pregnancy. Fortunately, Bonnie Bella was born very healthy in December 2016, and the couple decided to put their differences aside to have Stevie present for the delivery.
FINAL CUSTODY
After constantly battling with the custody of her daughter, Joseline received the news that a judge granted Stevie J primary custody of the former couple's daughter. However, the decision was not final.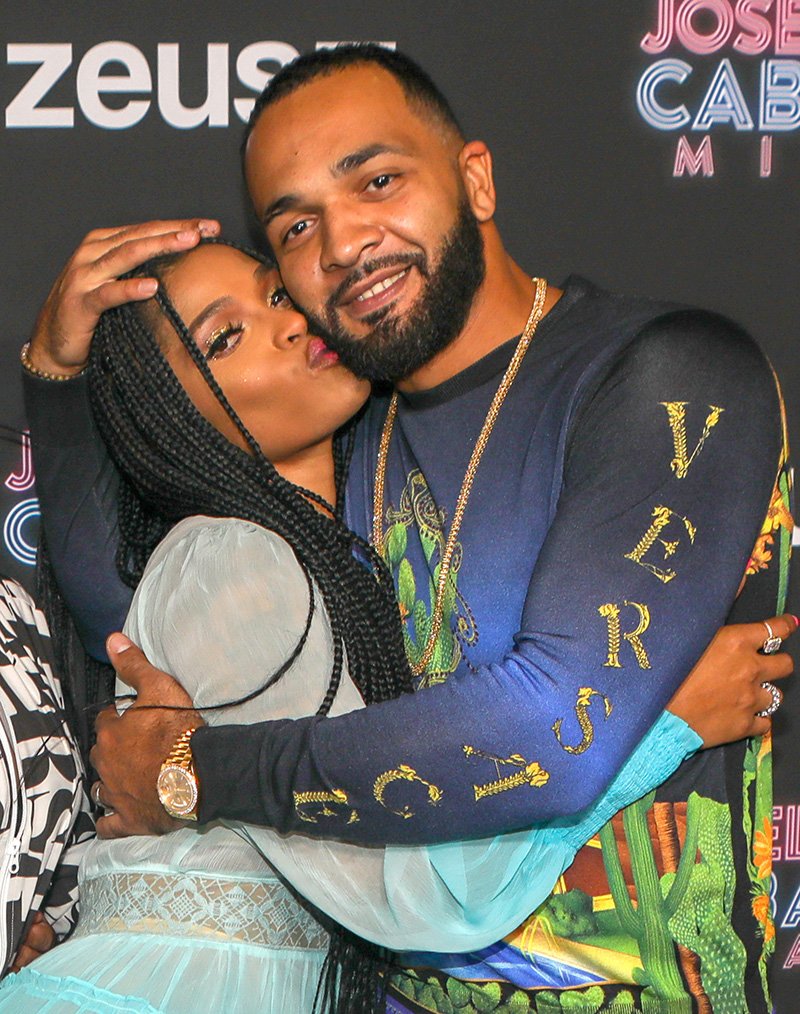 Joseline Hernandez and Ballistic attend "Joseline's Cabaret Miami" Zeus Network Miami Premiere at AMC Aventura on January 19, 2020 in Aventura, Florida. I Image: Getty Images.
The moment she found out about it was aired during an episode of "Marriage Boot Camp", where they are both cast members. "I feel like my life is falling apart. I don't know what to do", said Joseline to the therapists on the show, Dr. Ish, who came to console her.
A week later, it was reported that custody was reversed and the mother became the primary guardian of her daughter again. The couple is still in the midst of their custody battle and they are supposed to take the case to trial in May.
Please fill in your e-mail so we can share with you our top stories!