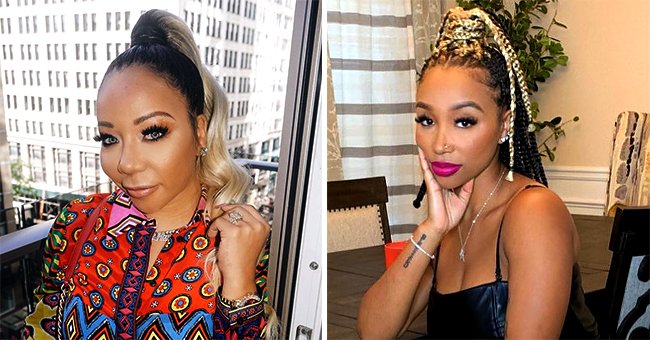 Instagram/majorgirl Instagram/zonniquejailee
Tiny Harris' Daughter Zonnique Poses with Waist-Length Braids in a Photo
Tiny Harris' eldest daughter Zonnique Pullins looks stunning in waist-length braids and a purple dress on her newest Instagram update.
The world watched Zonnique Pullins grow up thanks to their family reality T show "TI & Tiny: Friends & Family Hustle," and now, they get to see her constant updates thanks to social media.
Amid the stay-at-home measures put in place, Zonnique still makes sure to dress up and look great, posting a series of pictures of herself in waist-length braids and an oversized purple dress while in front of a neon light signage that read "You're like really pretty."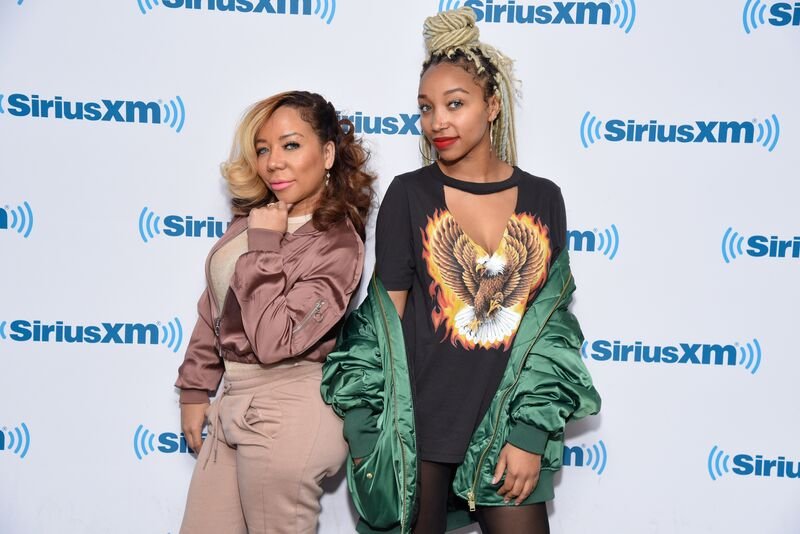 Tiny Harris and Zonnique Pullins visit SiriusXM | Source: Getty Images/GlobalImagesUkraine
A BEAUTIFUL OUTFIT
Borrowing a line from the iconic "Mean Girls" movie, Zonnique's caption asked the question: "So, you agree? You think you're really pretty?" She tagged the brand Fashion Nova on her caption, crediting them for her outfit that day.
According to Tiny, it's her daughter's Christian education that's shaped her to be the person she is today.
SPEAKING UP ABOUT T.I.'S PARENTING
The 24-year-old recently opened up to HollywoodLife about T.I.'s parenting, particularly his overprotectiveness. While she reveals he isn't as strict as he used to be given that she's already an adult, she fears for her younger siblings whom she feels will get it worse.
"I just hope that Heiress doesn't get it is as bad as me and Deyjah. I always think that, like Heiress is going to have it the worst."
LAUNCHING HER OWN MUSICAL CAREER
Coming from a musical family, Zonnique is about to launch her own career. She is set to release two singles lined up around their reality TV show, and she teases fans that they get to see her creative process in this new season.
After they're cleared to head out after quarantine, she also assured her fans that she will be shooting music videos for her new singles and they can expect a whole lot more from her now that she's revamping herself as an artist.
TINY HARRIS' PRIDE AND JOY
Although Zonnique claims T.I. is overprotective, she remains to have a good relationship with him. However, through it all, it's her mom that she's truly close to. Recently, Tiny Harris proudly shared a tribute to Zonnique, proud of the person she's becoming.
According to Tiny, it's her daughter's Christian education that's shaped her to be the person she is today. She adds that foundation is everything, and proudly shared that her eldest daughter is her pride and joy.
Please fill in your e-mail so we can share with you our top stories!