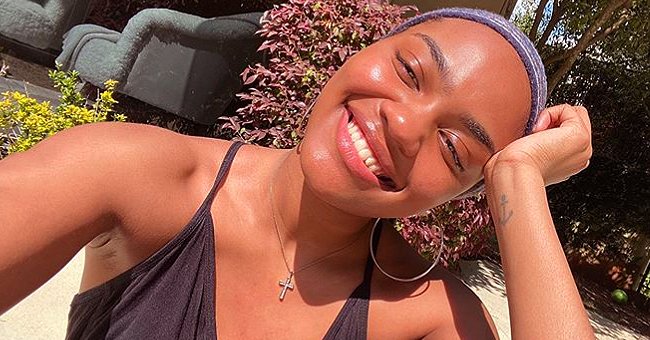 Instagram/chinamcclain
China McClain of 'House of Payne' Shows off Flawless Skin in New Photos

The "Descendants" actress China McClain has been on the road of fame at her own pace. It all started when she was 7 years old, but today she is one of those actresses on the way to be a star. While quarantining at home she shares selfies to keep in contact with her fans.
China McClain certainly knows how to dazzle us every time she posts selfies on her social media. Recent photos show her sitting at her backyard at home, taking a time of her day to enjoy the sun while looking an amazing flawless skin.
She looks fresh and joyful in the pictures and all her fans were absolutely in awe by how the skin of her face glows. Lots of comments arose in the post, like the one that follower @itowandabraxton wrote: "the glow!! So pretty!".
User @peculiqr noticed "Your skin is glowing girl!", as well as @whitneyvictoriaaa who commented "COME THROUGH CLEAR SKIN!" as if being excited for that. Another fan, @truewhitaker, went beyond by asking China to "drop that skincare routine!!". We wish she would do just that!
BORN TO BE A STAR
China Anne McClain was meant to be a star since she was born. Raised by two parents who produce and write music, she grew up in a family where entertainment was not a hobby but it was business.
She was barely 7 years old, when she was cast on her first film, "The Gospel". Later, she displayed comedy attributes by being part of Tyler Perry's "House of Payne". But fame started to rush towards her when she co-starred, next to her siblings, in the movie "Daddy's Little Girls", and in Disney's "A.N.T. Farm", in a role created for her.
It is hard to believe that when it all happened she was not 20 years old yet. The Disney tween star later became a cast member of the movie hit "Descendants" 2 and 3, which gave her the fame status she owns now after reaching an audience of 21 million people.
UNEXPECTED LOSS
Cameron Boyce, one of China's "Descendants" co-star died in July 2019 due to an epileptic seizure in his sleep. He was her colleague but also one of her best friends in real life. The sad news devastated her and all cast members that were part of the movie.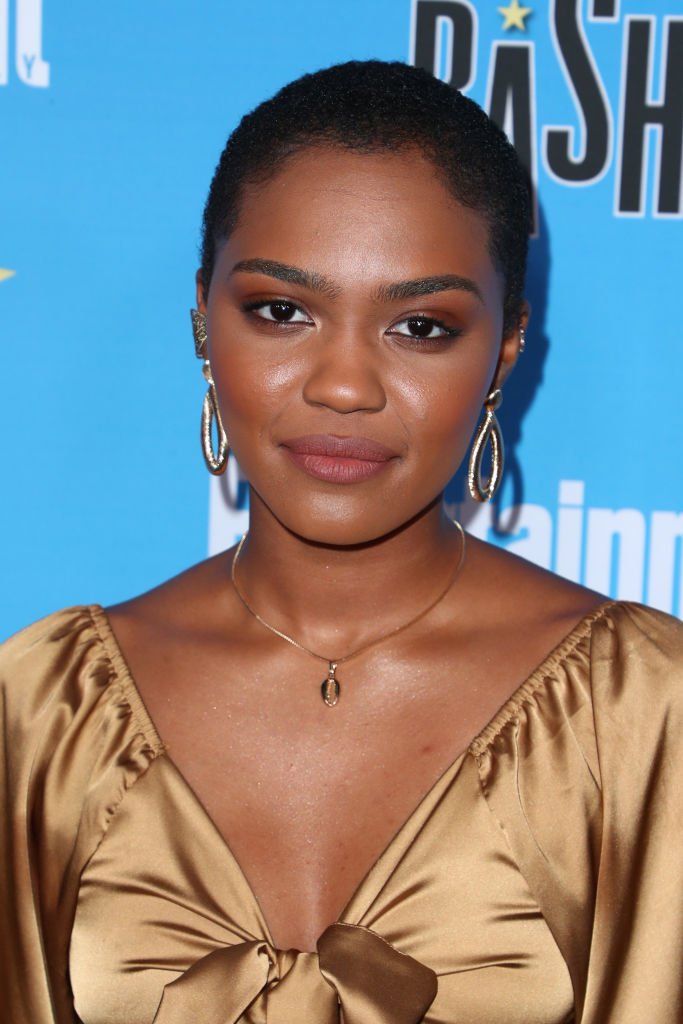 China Anne McClain arrives at the Entertainment Weekly Comic-Con Celebration at Float at Hard Rock Hotel San Diego on July 20, 2019 in San Diego, California. I Image: Getty Images.
Immediately after the tragic loss, many celebrities and friends posted videos and photos on social media in order to pay tribute to the 20-year-old actor. China took to Instagram to share a series of heartfelt videos with messages talking about her late friend and how heartbroken she felt.
In August, the movie "Descendants 3" premiered on Disney Channel, it was less than a month after Cameron's death and the event turned to be a rather bittersweet day for the cast. None of them knew that the young actor had such a medical condition.
While being interviewed just before the premiere, China broke into tears several times saying how much she missed her best friend and that she did not know whether she would be able to watch the whole movie. In an interview she said:
"I don't know if I'm going to make it through it tonight. He's my best friend, he was the most fun person to be around"
Please fill in your e-mail so we can share with you our top stories!