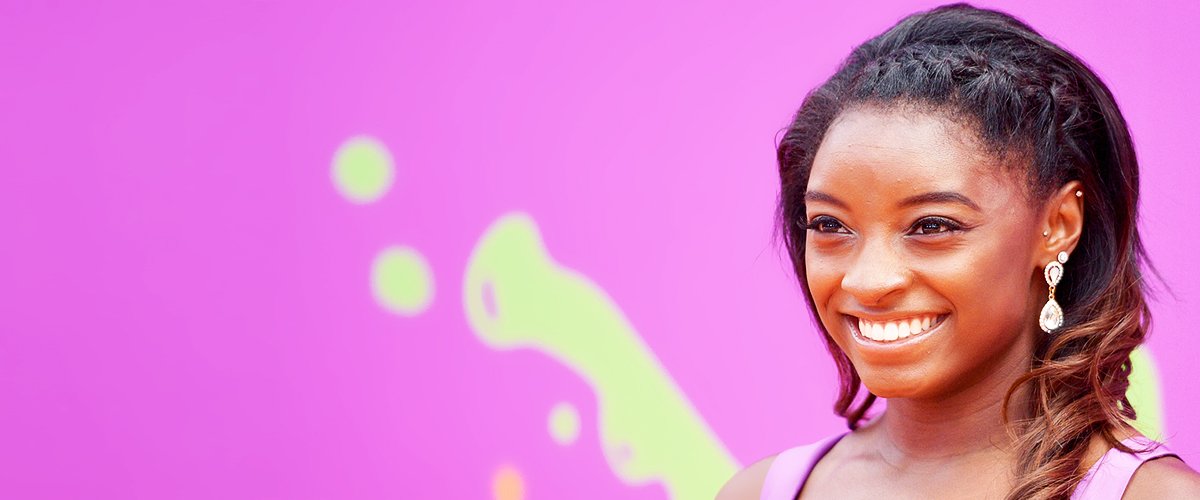 Getty Images
Ronald and Nellie Biles — Meet Simone Biles' Parents Who Saved Her

Growing up, Simone Biles had quite a rocky childhood; however, with the help of her grandparents, whom she now calls parents, she was able to overcome the challenges of the early years.
Everyone encounters problems in life that shape who they become and how they react to things. Some situations might be uncomfortable at the start, but they lead to a beautiful outcome at the end.
Simone Biles is one of the world's most renowned gymnasts. The young adult has gone on to conquer fits that have never before been achieved, but the earlier years of her life were rocky and sad.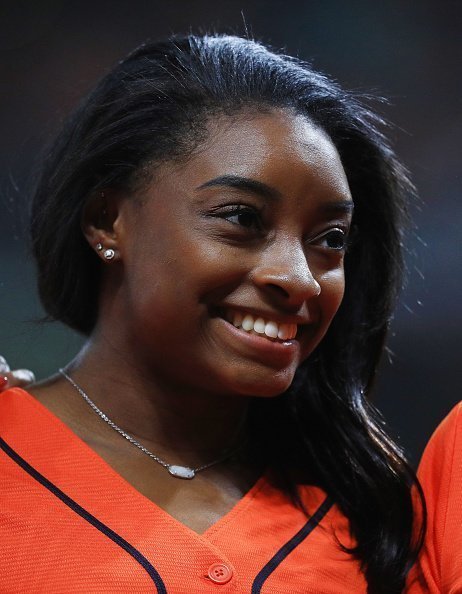 Simone Biles at the 2019 World Series between the Houston Astros and the Washington Nationals on October 23, 2019. | Photo: Getty Images
Growing up in a home where her mother was hooked on drugs, Simone and her siblings often spent time in and out of foster care homes due to the inability of her mother, Shannon, to take care of them at the time.
However, with the love of her maternal grandfather Ronald Biles and his wife-Nellie Biles, the gymnast was able to grow up in a stable home that helped hone her talents. Here is the scoop on Ronald and Nellie, who saved Simone at such a young age.
RONALD AND NELLIE BILES
Ronald Biles was Simone's maternal grandfather, who, together with his wife Nellie, legally adopted Simone and her younger sister Adria when they were less than three years old.
With a father that walked out on them and a mother battling with drug addiction at the time, Simone and her siblings often had to look after themselves before child services came in and sent them off to foster homes.
The constant back and forth was terrible for the little ones, and when the situation repeated itself with their mother caught for inadequacy, Ronald and his wife Nellie decided to bring the girls home and adopt them.
When the girls were brought home, the couple who had raised their children and sent them off to college opened their arms to Simone and Adria, urging them to be comfortable in their new environment.
Although Nellie had told the girls that they could call them Mom and Dad if they wanted, it was not until they had settled in that Simone felt comfortable enough to call her mom. Ever since Ronald and Nellie have been Mom and Dad for Simone and her sister.
EARLY CHILDHOOD
In a new home, Simone began to have the semblance of normalcy, and when at the age of six, her school visited a gymnasium, her interest was piqued in the sport.
Known to be daring and never to back down from challenges, her parents and siblings noticed her love for gymnastics because whenever she was home, she always jumped and performed cartwheels in the living room.
At the gymnasium, Simone had been sent home with a note asking her parents to consider enrolling her for the sports or cheerleading. Affirming that it was what she wanted, her parents enrolled her, and this began the journey into gymnastics.
A fast learner and a natural pro, Simone was soon performing jumps and flips that were well advanced for her age. While Ronald and Nellie ensured that she had the needed education, they noticed Simone's heart was with gymnastics.
The couple decided to help her achieve this passion and often took her for rehearsals encouraging her to be the best at what she does.
SIBLINGS AND LOVE LIFE
As an Olympic Gymnast, the world views Simone as a superstar and accords her the respect that is befitting for someone who possesses such skills; however, for her siblings, she would always be their sister.
To her younger sister Adria, Simone would be the big sister who often took care of her and always encouraged her to do better in whatever she does.
Simone also has two elder brothers Adam and Tevin. Despite growing up in separate homes, the siblings remained close and often communicated with each other.
Following Tevin's involvement in the murder of three people, Simone expressed that her heart was saddened at the situation and wished the family well.
While she might be famous, to those close to her, Simone would continually be the sister, daughter, and friend.
In 2017, Simone went public with her relationship to Stacey Erwin Jr., whom she had known three years prior. The couple often spent time together whenever Simone was not traveling for competitions.
A gymnast himself, Stacey Erwin always cheered Simone on and was not shy to show the world the woman of his hearts. However, in recent times, there have been speculations that the couple might no longer be together as Simone has unfollowed Stacey on Instagram.
With numerous achievements and winnings to her name, Simone has come a long way from being the enthusiastic six-year-old to a young woman who has established her name in the gymnastics hall of fame.
Please fill in your e-mail so we can share with you our top stories!