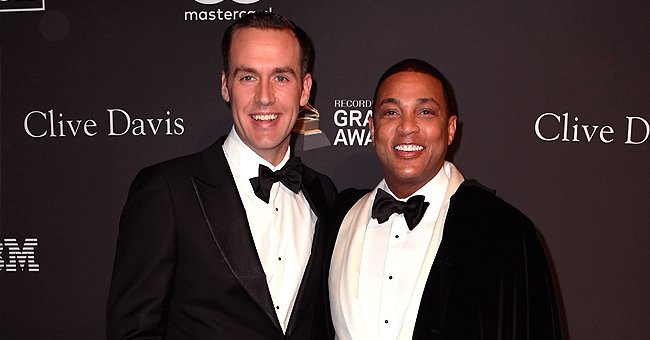 GettyImages
Don Lemon of CNN and Fiance Tim Malone Enjoy Sunset Together While Wearing Face Masks

Don Lemon and his fiancé, Tim Malone, enjoyed beautiful beach sunset as they posed with their dogs, while wearing face masks in new adorable photos.
In life, nothing compares to spending time with loved ones. The moment spent with them can help ease the discomfort any situation brings.
Don Lemon and his fiancé, Tim Malone, seem to be enjoying the lockdown together, as the two recently shared images of themselves having a good time watching the sunset at the beach.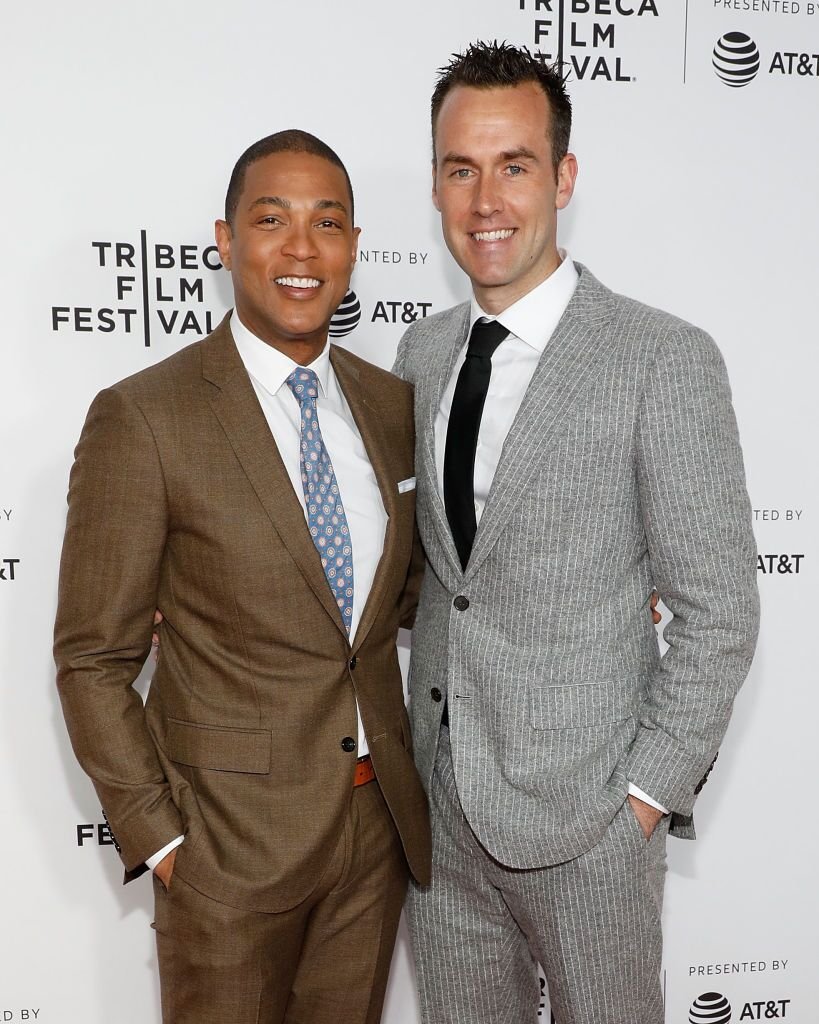 Don Lemon and his fiance' Tim Malone at the "Clive Davis: The Soundtrack Of Our Lives" opening gala in April 2017. | Photo: Getty Images
The couple shared images of themselves on their individual Instagram accounts. The pictures showed Don, Tim, and their dogs outdoors, against the breathtaking view of the sunset.
On his IG page, Lemon shared a picture of himself and Tim against the beach sunset, and it was fantastic. The partners had on protective face masks and seemed to be wearing a smile underneath. Don captionedd:
"Socially distant golden hour. #goldenhour #socialdistancing #sunset #dogdad."
The next image shared showed Don and Tim holding their three dogs as they all posed for the camera. While Tim carried their two white poodles, Boomer, and Barkley, Don held their newest poodle, while taking the selfie.
Tim, on the other hand, shared three pictures from their time together. The first was of himself and Don. The second was the same selfie image Don shared, and the third was a stunning image of the beautiful beach sunset.
Don shared a kiss with Tim on camera.
Captioning his post, Tim wrote, "Pretty sunsets, PPE, and my crew." The two lovers had on almost matching jackets, and while Tim opted for a beanie, Don had on a face cap.
Lovers of the couple took to the comments section of their respective posts to comment on how adorable they looked, while urging them to stay safe. Someone commented on Tim's post:
"You have a lovely crew!!!! I know there are beautiful smiles beneath those masks!!! ???."
Almost a year ago, Don and Tim got engaged after the latter popped the question on his birthday. The two had gone out to celebrate Tim's birthday when with the help of their poodles, when he asked Don to marry him.
The coiple had been friends for a while before they started dating in 2017. Don showed off their relationship on New Year's day when he shared a kiss with Tim on camera.
Don's partner, Tim, is a real estate agent that has quite the portfolio, although he did spend some years in media and advertising before going into real estate.
The two, who have bonded over their love for beaches and dogs, have adopted two poodles — Boomer and Barkley — and recently added a new dog to their family.
Please fill in your e-mail so we can share with you our top stories!