Angela Simmons' 3-Year-Old Son Sutton Enjoys Bicycle Ride in an Empty Parking Lot
Angela Simmons took to her Instagram page to share four adorable pictures of her 3-year-old son, Sutton Joseph Tennyson, riding a bicycle and enjoying himself. 
Shoe designer Angela Simmons is enjoying more time with her son, Sutton, amid the COVID-19 pandemic and shared photos of some adorable moments the little tot had while riding his bicycle. 
In the first picture, Angela shared, Sutton was wearing a grey hoodie, green helmet as he seated on his bicycle, ready to ride. The cute boy wore a lovely smile and looked to his side.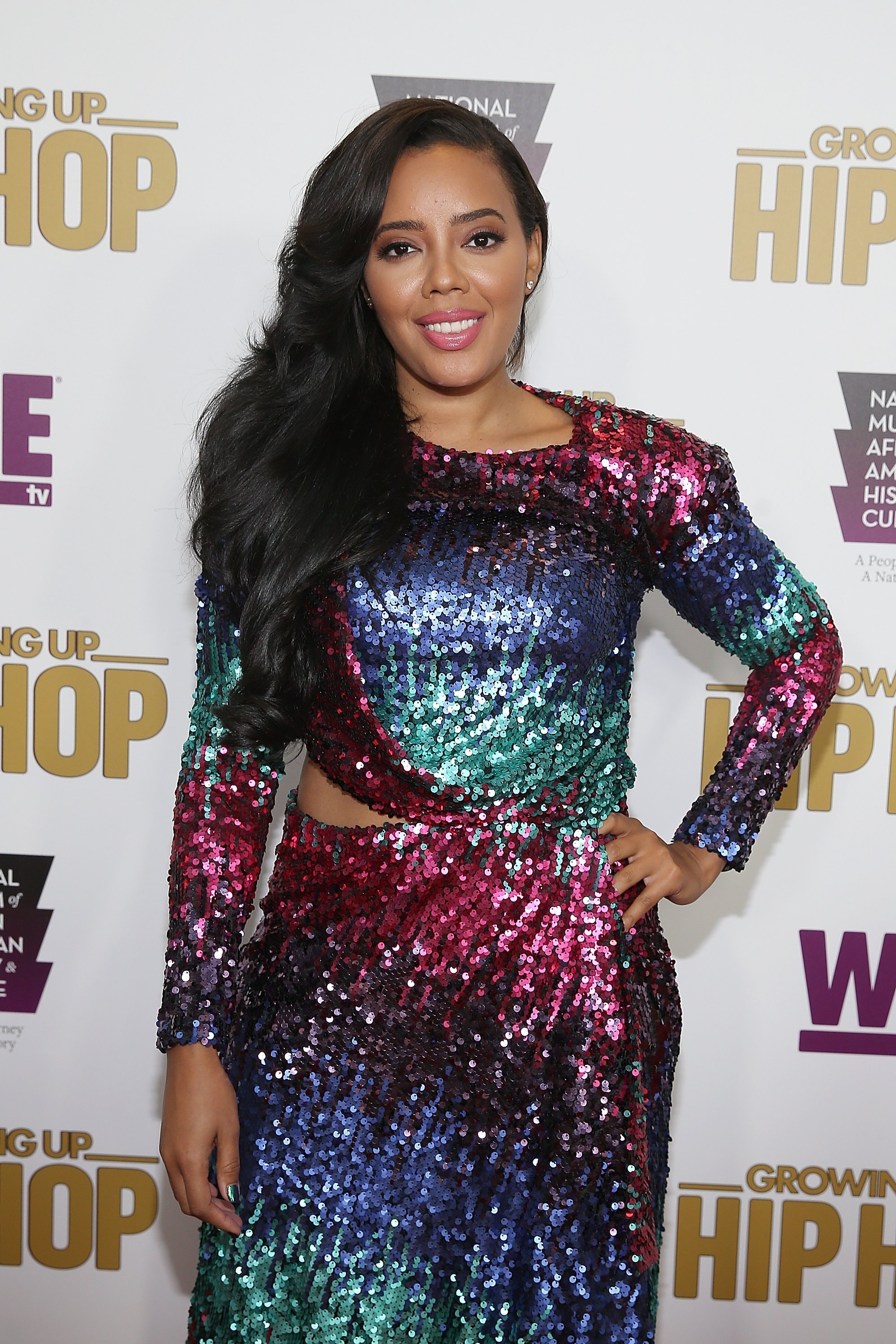 The second picture showed a closer view of Sutton's face, with the little tot staring at the camera, while still smiling happily. From the picture, the inscription on his grey hoodie was clearly seen and read, "The Little Dunns." 
The third picture showed the happy Sutton looking down at his bicycle, about to ride it, while the fourth wasn't so different. In her caption to the post, proud mom, Angela, wrote: 
"An empty parking lot to do the trick. Social distancing… But he needed some normalcy #HesSoHappy." 
Many of Angela's followers liked her post, with a few of them commenting, including her friend and public figure, Chenoa Maxwell, who wrote, "Omg he's sooooo cute." 
Another person commented on the hoodie that Sutton was wearing, saying that it was great, while a third fan said that she had her son out doing the same thing Sutton was doing. 
Angela also said that she was averse to drama, and thus would surely not want to have anything to do with a dramatic man.
Angela Simmons may be single, but she is ready to mingle, and after the COVID-19 induced lockdown is over, the shoe designer is open to going out on dates. 
Though Angela may be ready to date, she isn't going to do so with just any guy. Speaking to "Page Six," the 32-year-old said that she doesn't want to go out with guys that bring drama. She said: 
"I want to date. I'm open to it. The guy would have to have certain qualities. He has to definitely be a family man, God-fearing, funny, established, it's a long list."
The WeTV "Growing Up Hip Hop" star also said that her 3-year-old son would have to approve of anyone she wanted to date because she doesn't want anybody around him if he doesn't like the person. 
Angela also said that she was averse to drama, and thus would surely not want to have anything to do with a dramatic man. She also added that she doesn't see drama as being flattering.
Angela Simmons shares her son with the late Sutton Tennyson, who was killed in 2018. The late Tennyson and Angela were engaged in 2016, the year in which their son was born, though they ended their relationship the following year. 
Sutton Tennyson was shot and killed in his home two years ago, bringing a sad end to his life. Angela has been raising their son as a single mom since then, and in a recent post on Instagram, she asked her fans to pray for single parents, amid the COVID-19 pandemic.