Vladimir Guerrero Has a Look-Alike Son Vladimir Guerrero Jr Who Follows in His Dad's Footsteps
Vladimir Guerrero Sr., the Hall of Fame outfielder known for his time with the Montreal Expos and Los Angeles Angels, is the proud father of a 20-year-old son who carries not only his name but also his passion and talent for baseball.
When Vladimir Guerrero Sr. gave his firstborn son his name, he knew he was setting him up for comparisons in the future, if the boy ever decided to play baseball.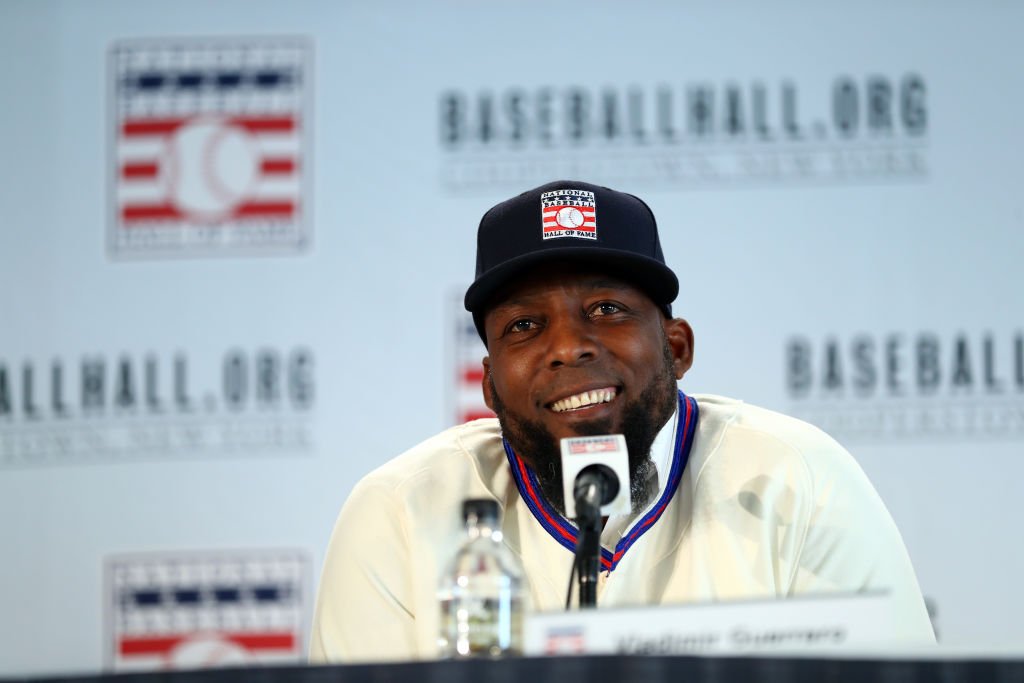 And indeed, now that Vladimir Guerrro Jr. made his debut in the MLB, fans and critics have been tracking his every move and betting whether he will become a better player than his dad ever was.
Vladimir Jr. created a lot of hype ahead of his debut with the Toronto Blue Jays in 2019. He is one of the best and youngest hitters the Minor League has ever seen, and became the No. 1 prospect in baseball, according to the MLB.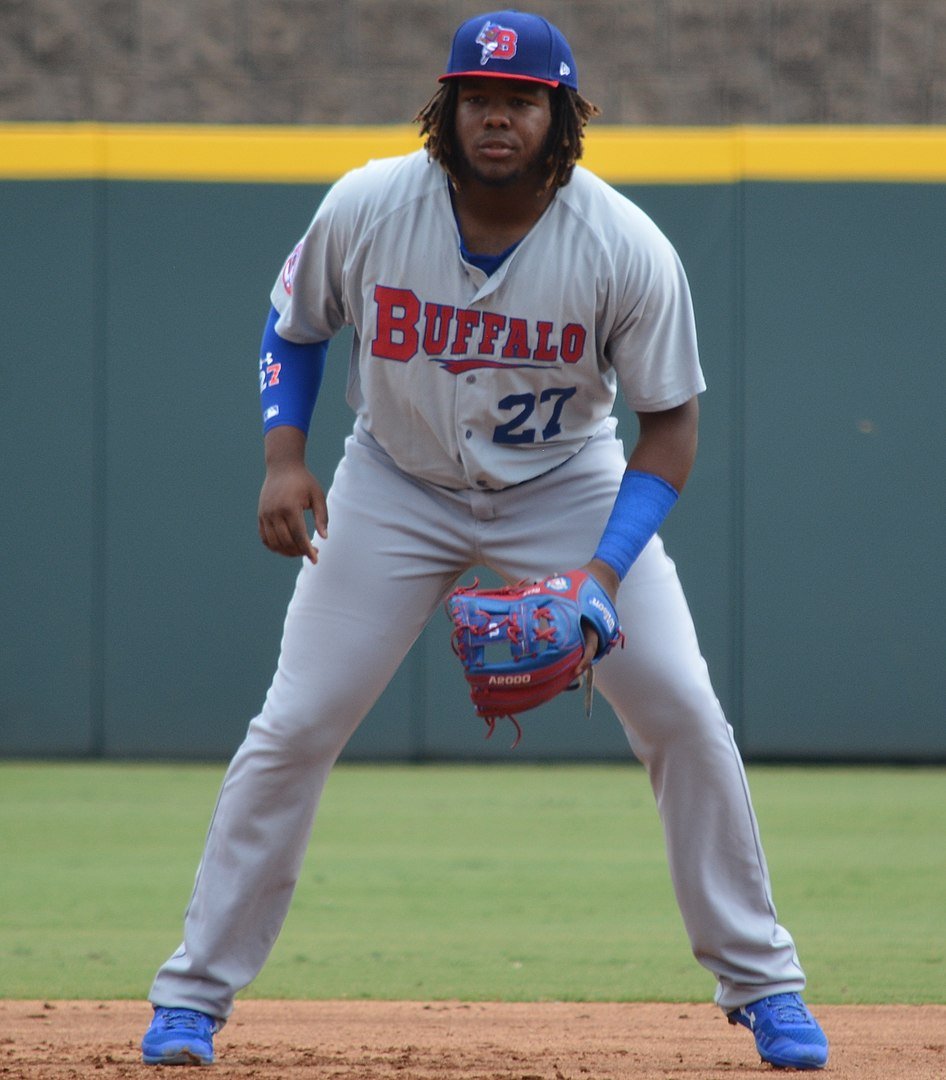 VLADIMIR JR.S' EARLY LIFE
Vladimir Jr. was born in Montreal in 1999 during his father's time with the Expos, and he's one of eight children Vladimir Sr. has from five different women.
Although Vladimir Jr. is a Canadian citizen, he was raised mostly in the Dominican Republic and often traveled around with his father too.
He was three years old the first time he swung his father's bat. And it was clear for Vladimir Sr. that his son had it when, at 12, he hit his first home run on a big-league-sized field.
Unlike his father, who had a difficult childhood growing up in a low-income family in the agricultural town of Don Gregoria in the Dominican Republic, Vladimir Jr. grew up moving in between clubhouses and watching his dad play from luxurious suites.
"I can only imagine what my family's life was like when they needed help," Vladimir Jr. told ESPN.  "It wasn't easy for them. They made sacrifices. I benefited from that. I got to live my life because of all that came before me."
Vladimir Sr. never pushed his son to embrace baseball. Although he knew early on that the boy had it in his blood, Vladimir never pressured the young man and even hid during his games so Junior could focus better. As Vladimir Sr. recalled:
"I didn't want him to see me. I didn't want to pressure him. I didn't want him to have me take away from that. But I had to go to the ballpark to check it out."
VLADIMIR JR.'S CAREER
Vladimir Jr. signed a $3.9 million contract with the Blue Jays at age 16 in 2015, and he made his minor league debut with the Rookie Advanced Bluefield Blue Jays.
The 20-year-old star has been named Appalachian League's All-Star at third base, Midwest League All-Star, and was part of the World team roster for the 2017 All-Star Futures Game.
At the beginning of the 2018 season, the Blue Jays team president announced that Vladimir Jr. would join the Double-A New Hampshire Fisher Cats. However, he spent four weeks on the bench after suffering a leg injury.
Vladimir was then promoted to the Triple-A Buffalo Bisons during the summer, and by the spring of 2019, critics and fans alike were wondering if the Blue Jays would call him up or keep him in the minor league.
Finally, in April 2019, the Blue Jays announced that Vladimir Jr. would be called up. By then, the hype around the number 1 prospect in all baseball was loud enough for Vladimir to be on the eye of the hurricane.
Vladimir Jr. hit his first major league home run in a game against the San Francisco Giants, and at 20 years and 59 days of age, he became the youngest Blue Jay to hit a home run.
As of 2019, he hit .272/.339/.433, with 15 home runs over 123 games. Still, he has a lot to prove in the following seasons, especially as experts believe that, although he has a good arm for third base, he lacks range.
Vladimir's defense skills are still developing, according to critics. Yet, most seem to agree it's likely he will be moved around the diamond or to designated hitter in the following years.
As for his father, he has been incredibly supportive and even recorded a heartwarming message shared by the MBL ahead of Vladimir Jr.s' debut on the league.
To Vladdy,
Love, Tu padre pic.twitter.com/mIjj2EkywQ

— MLB (@MLB) April 26, 2019
However, the pair seem to have an on-going inner competition going on, and Vladimir Sr. holds his own stats as the standard for his son's developing career.
VLADIMIR JR.S' PERSONAL LIFE
Like his father, Vladimir Jr. has a generous spirit and enjoys giving back to his community. Vladimir Sr. has helped the local economy in his native town with a supermarket, women's clothing store, and even a vegetable farm.
Vladimir Jr., on the other hand, has done the best he can to help others. On a trip to Fort Wayne, Indiana, for example, he asked which of his teammates had children and bought kids' clothes for each of them.
Vladimir Jr. is a father too. He has two adorable daughters, although it is not clear who the mother is or if they are still together, as Vladimir is entirely private about his personal life.