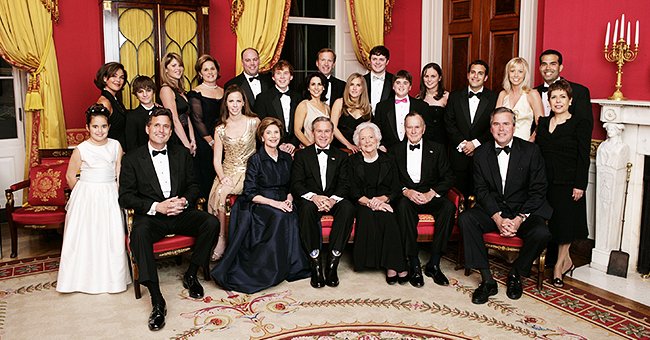 Getty Images
George W Bush Has 2 Sisters and 3 Younger Brothers — Meet All His Siblings

Former President George W. Bush has five siblings, and most of them have done well for themselves in their chosen fields.
When George H.W. Bush met his wife, Barbara Bush, she was still in high school, and they had no idea that their romance would birth a family of political icons.
Along the journey, they had six children, some of whom also went into politics. One of the politically inclined children of the couple is George Bush Jnr, who served as the 43rd president of the United States.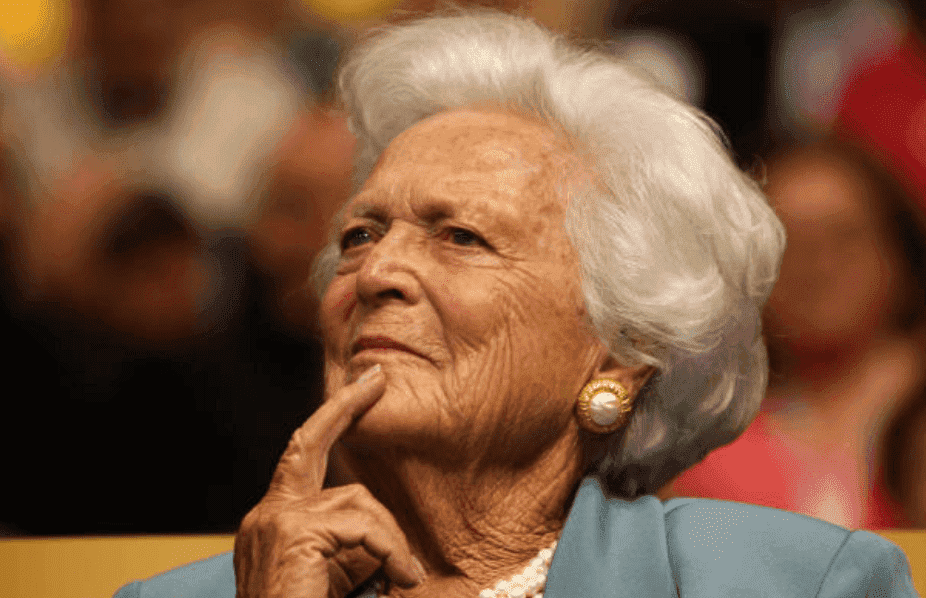 Barbara Bush watching on as she attends the Republican National Convention, at the Xcel Energy Center, on September 2, 2008. | Photo: Getty Images
Although the former president remains the most popular of the six children, there is a need to look into the rest of the Bush family clan. George's younger sister, Pauline Robinson Bush, was born in December 1949. She, however, didn't get a chance at life as she died of leukemia on October 11, 1953.
In the same year as Pauline's death, George Bush Snr and Barbara welcomed a second son, John Ellis "Jeb" Bush. John has worked as a former developer and an investment banker. Just like his older brother, he took up an interest in politics, where he recorded a successful career.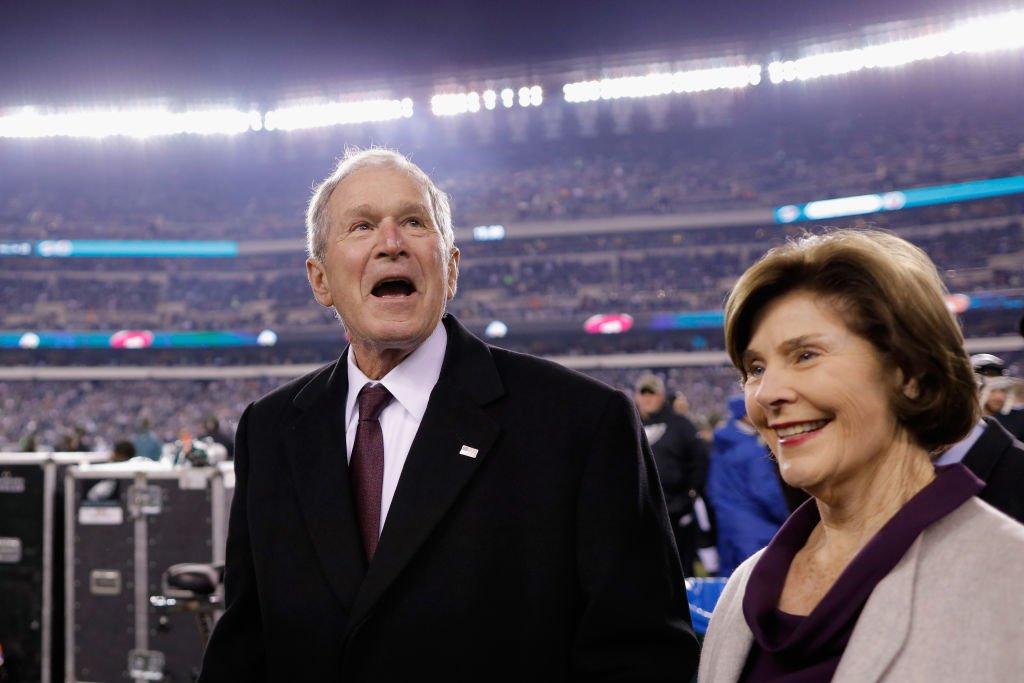 Former President Geroge W. Bush and Barbara Bush at Lincoln Financial Field on November 11, 2018. | Photo: Getty Images
Ellis has served as Florida's commerce secretary and also as the 43rd governor of Florida between 1999 and 2007. He married Columba Gallo in 1974, and the couple has three children, George Prescott, Noelle, and John, also known as Jebbie.
Two years after the birth of John, George Bush Snr and Barbara welcomed their third son, Neil Bush. Neil is the founder of an educational software company called "Ignite! Learning"
George H. W. Bush's most lasting legacy will remain as that of a family man who loved all his children.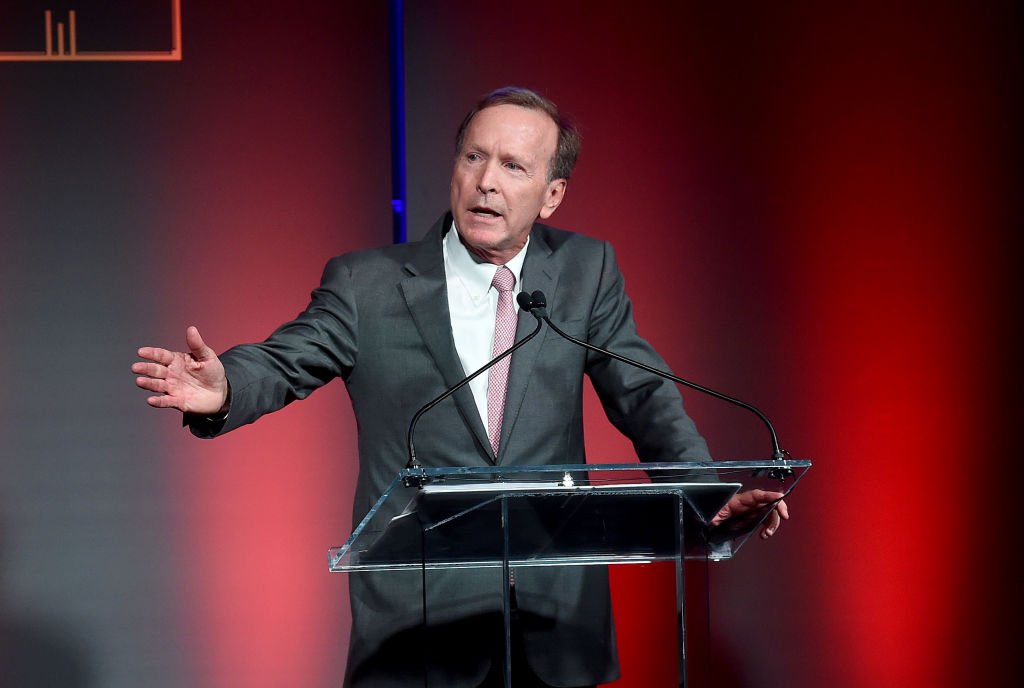 Neil Bush attends The George H.W. Bush Points Of Light Awards Gala at Intrepid Sea-Air-Space Museum on September 26, 2019. | Photo: Getty Images
Neil has also registered himself as a successful businessman with several business engagements. In 1989, he married Sharon Smith, and the couple had three children; Lauren, Pierce, and Ashley. After a marriage of 23 years, Sharon and Neil divorced in 2003. One year later, the business mogul married Maria Andrews.
Born in 1956, Marvin Bush was welcomed as the fifth child of Barbara Bush and her husband. Marvin is a co-founder and a partner of an investment firm in Virginia called, "Winston Partners." He also serves as the principal at the George W. Bush Presidential Library.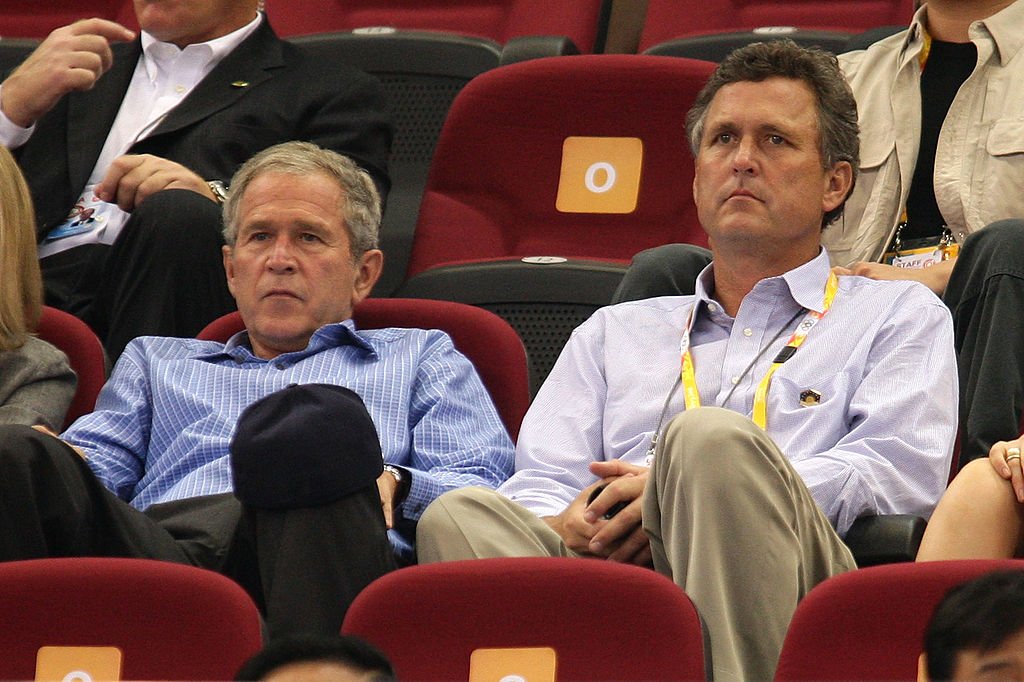 George W. Bush and brother Marvin Bush watch the women's preliminary basketball game between the United States and Czech Republic on August 9, 2008. | Photo: Getty Images
In 1971, Marvin married Margaret Conway, and they have two children together — Marshall and Chris Walker. The last child of the Bush dynasty, Dorothy Bush, was born in 1959.
She serves as a board member of the Washington-based National Rehabilitation Hospital, where she once worked and also serves on the board of the Barbara Bush Foundation for Family Literacy.
Dorothy married William LeBlond in 1982, but the couple divorced in 1990. They had two children together — Samuel and Nancy Ellis. Two years after her divorce, Dorothy married Robert Koch with whom she shares two children also.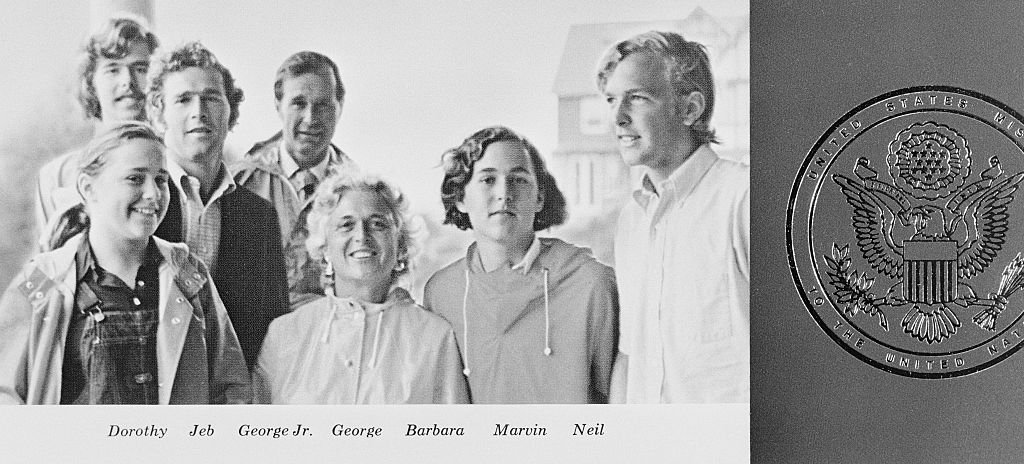 Christmas card photo of George Bush, U.S. Ambassador to the United Nations and the 41st President of the United States, and his family. | Photo: Getty Images
Although George Bush Snr will always be remembered for his several achievements in politics and public service, his most lasting legacy will remain that of a family man who loved all his children.
Please fill in your e-mail so we can share with you our top stories!