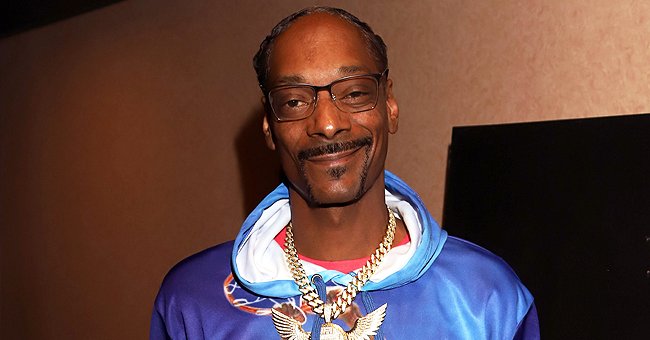 Getty Images
Snoop Dogg's Only Daughter Princess Flaunts Curves in Pink Dragon-Print Overalls
Cori has transited a long journey to self-love and self-confidence. After overcoming a serious disease and many criticisms over her body, the aspiring singer and Internet personality has given her fans many lessons on how to stand under her own terms.
After many years struggling with her body and self-image, and after facing criticism for her appearance and provocative style in the past, Cori "Princess" Broadus has learned how to overcome any misconceptions about her.
As she usually does, she took to Instagram to post a photo where we can see her posing very self-confident, in pink dragon-print overalls which shows her curved body with no shame.
"Risky" was the word that Snoop Dogg's only daughter used to caption the image, showing her style and absolute confidence, and also that she is not letting anyone get in the way to keep expressing herself freely.
OWN BATTLES
Being the daughter of one of the most famous rappers in the world must be very peculiar, but even as a celebrity child, Cori, formerly known as Cori B, has struggled with many battles of her own.
Besides feeling the pressure of societal beauty standards that didn't represent her while growing up, at 11 years old, she was diagnosed with Lupus, a chronic autoimmune disease that can affect any organ of the body.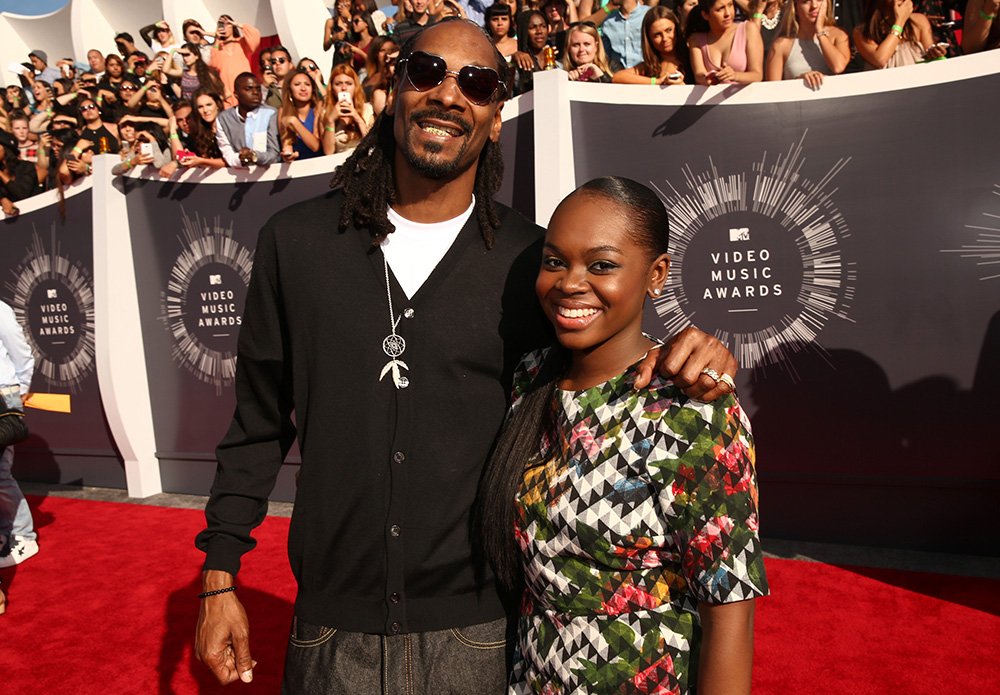 Snoop Dogg and Cori Broadus attend the 2014 MTV Video Music Awards at The Forum on August 24, 2014 in Inglewood, California. I Image: Getty Images.
When she was 18, she overcame this fatal illness which was a very painful and life challenging experience for the whole family. Snoop has even told that Cori's diagnosis was one of the things that saved his marriage to Shante Broadus. He once said:
"That's what it boiled down to Cori's lupus showed us we need to be together forever."
Today, at age 20, Cori has also faced comments and criticism on any of her posts or actions. Like the tattoo she recently made on her face which called a lot of attention and judgement from fans and haters alike.
INHERITED TALENT
Snoop Dogg has always been a proud father of his youngest child, who also inherited her father's passion for music. In 2018, Cori, who goes by the stage name CHOC, dropped her first single, "Same." Later, she released another R&B track called "New Phone, Who Dis?".
She also has released other songs which have shown that she actually has a musical talent of her own. "Sitting in my room" is an ode to a 1995 hit song by Brandy, who is her dad's cousin. Another single, "Love Me For Me", reflects on women embracing their own value and taking the strength to be themselves. A lesson she knows very well.
Please fill in your e-mail so we can share with you our top stories!