Kellan Lutz and Brittany Gonzales' Marriage Including the Loss of Their Baby
Wickedly handsome actor Kellan Lutz has been a regular feature on TV screens since he made his acting debut in the early 2000s. The talented actor, who is the toast of female fans, got married to model Brittany Gonzales in 2017. Earlier this year, the couple lost their baby six months into the pregnancy.
Kellan Lutz became a household name between 2008 to 2012 when he played the role of Emmett Cullen in "The Twilight Saga" movie series.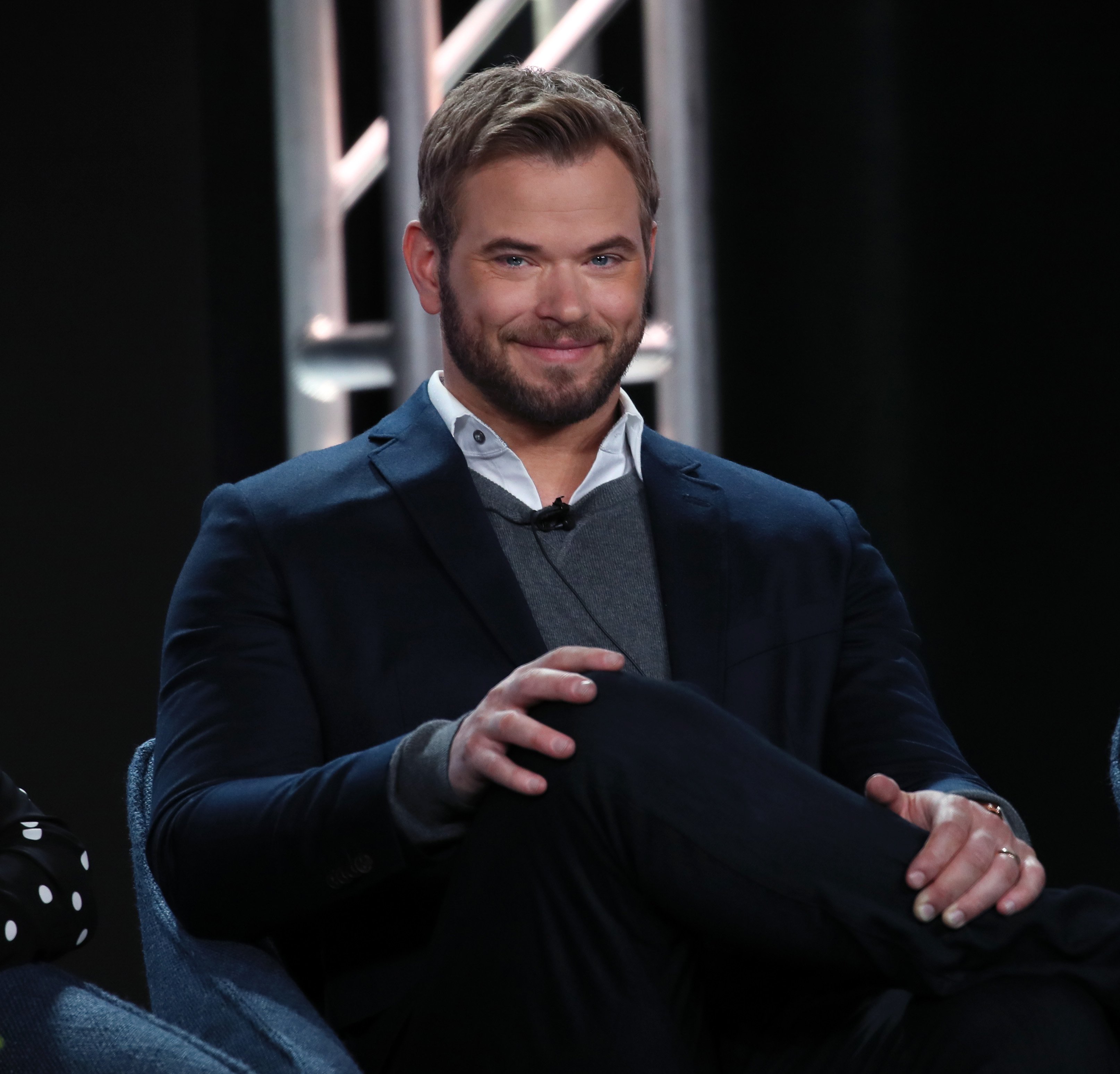 The massively successful movie paved the way for the talented actor, and he has gone on to play the lead role in several box office hits.
Despite the ridiculous attention he gets from female fans, Lutz has remained scandal-free and has a relatively modest dating history. In 2017, the talented actor broke the hearts of many female fans when he officially got off the market, tying the knot with model and TV host Brittany Gonzales. 
KELLAN LUTZ'S PERSONAL LIFE
Kellan Lutz was born on March 15, 1985, as Kellan Christopher Lutz in Dickinson, North Dakota, to parents Karla (née Theesfeld) and Bradley Lutz. He comes from a big family, having one sister and six brothers. 
Before meeting Brittany, Lutz had a relatively lowkey emotional life, and little is known about his past relationships. 
Lutz met Gonzales while he was on the set of his latest sci-fi thriller, "7 Guardians of the Tomb." The movie remains the most significant collaboration between China and Australia. At the time, Lutz was shooting in Australia, while Brittany was in Orange County, California.
During a live interview on Studio 10, the hunky actor revealed that he was set up with his wife by his best friend, Chris Wolf. The two spoke over the phone for over 7 hours and continued to communicate until they finally met when Lutz was done with the production. 
The talented actor claims that there was an almost instant connection between him and his wife because they shared the same values. In his words:
"She's a Christian, I'm a Christian. I have respect for that. I never really dated anyone who believes the same thing as me. And I realize that's where you should start."
Kellan Lutz is notoriously private about his love life, and nobody gets to know anything about him until he decides it's time. In 2017, the 35-year-old actor revealed that he was engaged to Brittany.
Lutz, who is a traditional Christian along with his wife, admitted that they lived apart until they became husband and wife. The "Poseidon" star told Us Weekly:
"We didn't live together until we got married. And it was worth the wait. She is just amazing. She can cook like no other…"
The couple got married secretly back in November 2019. The "Twilight Saga" actor and his beautiful wife, Brittany Gonzales, announced that they had tied the knot via their Instagram accounts on November 28, 2019. 
Kellan Lutz's wife, Brittany, shared a snap of the couple holding up "Mr and Mrs" passport holders while smiling at the camera. The excited model later changed her last name on her Instagram bio, to Lutz.
The "Immortals" star also took to his Instagram page to announce that they had gotten married with a heartfelt message and a tribute to his wife. Lutz wrote:
"This year has been the best year of them all, and I am extremely thankful and grateful to go on all of life's adventures with my best friend and dream wife!!! Proverbs 18:22!…"
LUTZ AND BRITTANY LOSE THEIR BABY
After over two years of marriage, Lutz and Brittany announced they were expecting their first child in November 2019.
The Hollywood superstar who has made a habit of making important announcements on thanksgiving day shared the news that he was expecting his child with his wife via his Instagram account.
Earlier in January 2019, the actor appeared on PEOPLE Now, where he revealed his desire for wanting a big family. 
So it came as a rude shock when the couple announced that they had lost their baby. Kellan Lutz's baby became stillborn at six and a half months into the pregnancy.
Lutz shared the heartbreaking news on his Instagram back in February. He posted a black and white photo of Brittany cradling her baby bump. He shared the picture alongside a heartrending message that read in part:
"Taking heartbrokenness to a whole new level, but grateful for these past six months and the journey itself. In life, we might not get the answers to all of our questions, but we will always remain faithful!"
Brittany also posted the same picture and expressed her deep sadness. She revealed her joy in carrying her child for six months and the sweet memories of her unborn child. The TV host ended the message by thanking everyone for their support, especially her husband, who she said was by her side the whole time. 
A month after losing their baby, Lutz, while quoting a bible verse from Ecclesiastes, revealed that he and his wife couldn't wait to try having a baby again.
KELLAN LUTZ CAREER
For a 35-year-old in the fiercely competitive movie industry, the actor has enjoyed a successful career starring in several blockbuster movies.
Kellan Lutz's career-defining role as Emmett Cullen in "Twilight" launched the young actor into the public reckoning, and he hasn't looked back ever since.
Other Kellan Lutz movies include "Poseidon," "Immortals," "The Expendables 3," "The Legend of Hercules," "Hansel and Gretel: Witch Hunters," amongst several others. In 2013, he voiced Tarzan, in the animated film "Tarzan."
More recently, the actor made the switch to TV in the CBS crime drama series "FBI: Most Wanted."
Kellan Lutz FBI role sees him portray the character of Kenny Crosby, a communications specialist and Army veteran who works closely with his mentor, Jess LaCroix, played by Julian McMahon. Speaking about why he chose to make the switch to television, Lutz explained:
"...the character himself, he's an Army vet and he deals with PTSD. That's always been something that has been near and dear to my heart because my older brother suffers from that."
The CBS series, which is executively produced by Dick Wolf, premiered on January 7, 2020, and currently has 13 episodes.