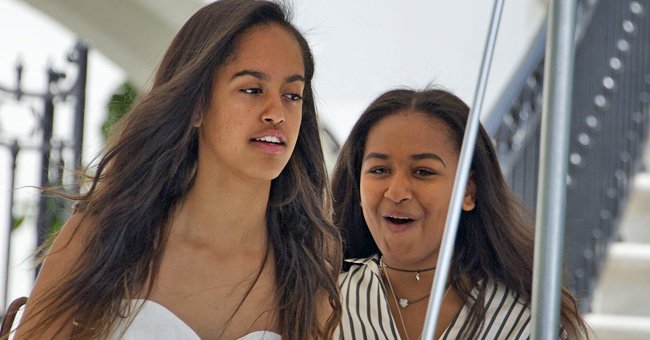 Getty Images.
Malia and Sasha Obama Make Rare Appearance in Michelle Obama's Netflix Documentary

Michelle and Barack Obama's daughters remained relatively spotlight free since their exit from the White House. But for their mother's upcoming documentary, "Becoming," Sasha and Malia sat down for their first public interview.
While the topic of Malia and Sasha came up more recently due to their parents sharing their experience as empty-nesters, they haven't really entered the spotlight since the family left the White House in 2016, apart from now.
With social-isolation regulations in place, both girls, Malia 21 and Sasha 18, are at home with Barack and Michelle, and its only fitting that they contributed to the "unplugged" view into their mother's life.
The new documentary, set for release on May 6, focuses on the nationwide tour that followed the release of Michelle's memoir, "Becoming," in November 2018. Reflecting on her mother's achievements, Sasha reportedly said:
"I'm excited for her to be proud of what she's done. I think that that's the most important thing for a human to do, is be proud of themselves."
Malia is equally proud of her mother, and she feels excited about the next chapter in Michelle's life since she "no long faces that same scrutiny" she experienced while she served as the first lady of the nation.
The family's eight years in the White House started with Sasha only seven years old, and Malia ten. Now, Sasha is a freshman at the University in Michigan, while Malia is studying at Harvard University.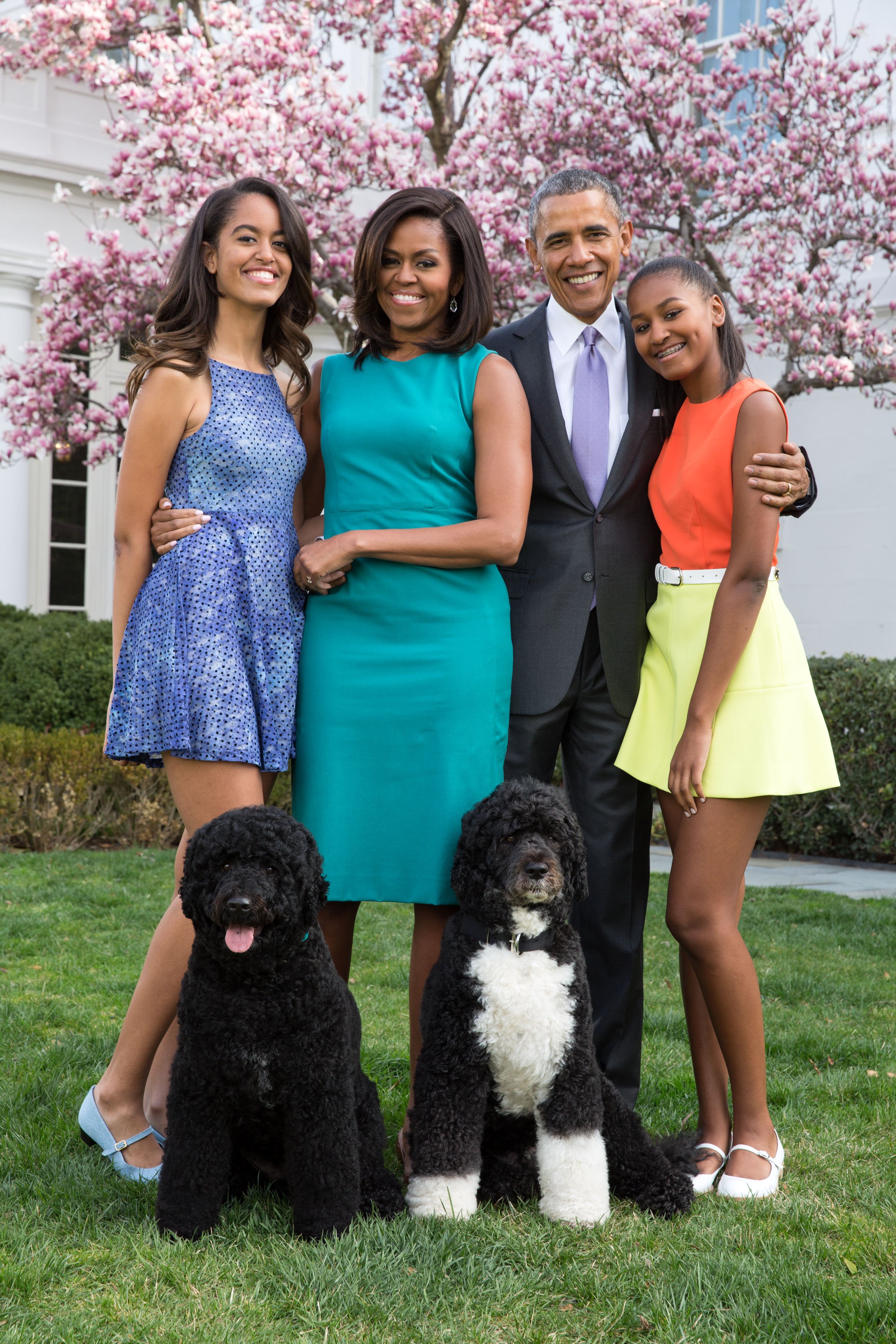 Former U.S. President Barack Obama, Michelle Obama with Malia and Sasha in the Rose Garden of the White House, in Washington, DC. | Source: Getty Images.
The promo for the Netflix documentary dropped recently as well, and in addition to her life on tour, it also gives insight to Michelle's life dating back to her childhood days.
Through the documentary, Michelle hopes on inspiring the future generation to follow their dreams, because there are many other "Barack and Michelle Obamas in this world."
In the trailer, Michelle also touched on the subject of being empty-nesters as she reflected on them being adults in college, and said:
"Barack and I are empty-nesters, and that has been exhilarating to watch the two little beings you were in charge of grow up."
However, Michelle Obama also shared other things about their two daughters after the publishing of her memoir, even though it had more to do with their experience as parents.
Experiencing the same trials and tribulations as other parents, Michelle recalled how she and Barack failed to keep it "cool" when Malia's prom date back in 2015 showed up at The White House for the big evening out.
Please fill in your e-mail so we can share with you our top stories!