Meet Netflix's 'Workin' Moms' Cast Who Try to Balance Work, Family and Love On-Screen
Netflix's "Workin' Moms' is a relatable, funny show that a wide number of the population can appreciate. Let's meet the women who show us that working mothers can take some time to laugh. 
In 2017, Netflix introduced the show "Workin' Moms," which is about four working mothers who are trying to figure out a work-life balance in Toronto, Canada. 
CATHERINE REITMAN
Also a producer and writer, actress Catherine Reitman is a mom to two who was born in Los Angeles, California. In addition to the Netflix show, she's also known for her role in "Black-ish," where she plays Lucy. 
Fans might also know her from "It's Always Sunny in Philadelphia," "Weeds," and "How I Met Your Mother." She helped create "Workin' Moms" and plays Kate Foster on the show.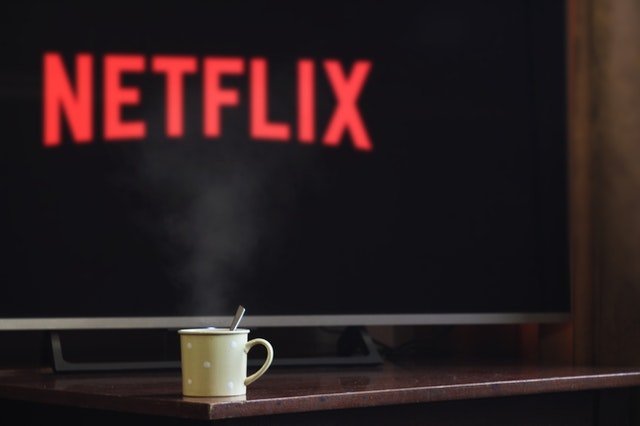 JUNO RINALDI
Juno Rinaldi is a hard-working, award-winning actress whose name is still not as well-known as it should be. She was in the series "Wayne" and "Holly Hobbie. She's appeared in all episodes of "Workin' Moms." 
Rinaldi plays Frankie Coyne, a real estate agent who's battling postpartum depression and feels like her wife is giving all attention to their new daughter and depriving her. 
PHILIP STERNBERG
Alongside his wife Catherine Reitman, Philip Sternberg established Wolf + Rabbit Entertainment back in 2016. He's helped produced "Workin' Moms" as well as the series "Six Little McGhees" and "MANswers." 
This is literally the epitome of Catherine and DFK's friendship #WorkinMoms #CdnScreenAwards @reitcatou @DaniKind @WorkinMoms pic.twitter.com/TP75GpgbMz

— Nora Dominick (@noradominick) March 31, 2019
The executive producer plays the role of Nathan Foster, the husband of the character his wife plays. Sternberg acts as an immigration attorney who has an overly traditional attitude. 
DENNIS ANDRES
In addition to playing Ian Matthews on "Workin' Moms," Dennis Andres is known for his film appearances. 2014's "The Strain" 2017's "Defective," and 2019's "A Wakefield Project" are his most notable roles. 
I know Workin' Moms is about the moms but let us take a moment to talk about stay-at-home dad Ian pic.twitter.com/rqKRv1QKhp

— Netflix Canada (@Netflix_CA) March 8, 2019
SARAH MCVIE
After working at the Stratford Festival of Canada for five years, Sarah Mcvie broke into the small screen in 2010 with the tv movie, "The Perfect Teacher. In 2019, she appeared in "The Handmaid's Tale." 
On "Workin' Moms," McVie plays the role of Val Szalinsky, the leader of the Toddler Time group who hopes to befriend the other mothers who attend — Kate, Anne, Frankie, and Jenny. 
RYAN BELLEVILLE
Alberta-born Ryan Belleville has a lengthy list of credits to his name, which ends with his part as Lionel Carlson on "Workin' Moms." You may know his from 2011's "Almost Heroes," and 2013's "Satisfaction."
Awwww @DaniKind @ryanbelleville Soooooooooo Great!!! Workin' Moms Tonight @ 9:30pm on CBC @WorkinMoms pic.twitter.com/C5BPhdQIDm

— IG @olunikeadeliyi @olunikefitness (@olunike) April 4, 2017
JESSALYN WANLIM
Calgary native Jessalyn Wanlim was originally looking to dance at the National Ballet School of Canada and The Julliard School before expanding her resume to including acting. 
The "Orphan Black" actress plays Jenny Matthews on "Workin' Moms." Matthews is a working mom with a baby girl who faces a dilemma when she gets attracted to her new boss.
DANI KIND
Toronto-based actress Dani Kind is another cast member with a big repertoire to back her. She's made a few guest appearances on the hit Syfy show, "Wynonna Earp," between 2017 and 2018. 
On the Netflix series, Kind plays Anne Carlson, Kate's best friends, and a psychiatrist who's struggling to communicate with her nine-year-old daughter while being pregnant with her third child. 
See you tonight Canada! @WorkinMoms at 9:30pm on @CBC #workinmoms pic.twitter.com/jOc1E6K7f4

— Dani Kind (@DaniKind) February 25, 2020
KATHERINE BARRELL
Katherine Barrell came on the show later on as the obnoxious mom named Alicia Rutherford. Like Kind, she's also appeared on SyFy's "Wynonna Earp." 
NEXT SEASON 
"Workin' Mom's" continued with its fourth season on Netflix in May 2020. The show is available in the US as well, although we're a little behind since Canada already has the whole season. 
Fans were happy to learn that there will be a fifth season of the comedy series. Again, Canadians will see the new episodes before we do. Still, we're just happy we'll catch up soon after. 
Netflix Picks Up Catherine Reitman's Sitcom 'Workin' Moms' for U.S. https://t.co/0NFHnWKrBL pic.twitter.com/GMvyKVjb12

— THR TV News (@THRtv) January 10, 2019
TIGER KING
Elsewhere on Netflix, the huge documentary series "Tiger King" has left one of its main cast in fear for her life. Carole Baskin was presumed to be the killer of her ex-husband after the show aired in April. 
Instead of being praised for spreading awareness of animal cruelty, Baskin is being bashed after the disappearance of her former partner in the show, which sees her and Joe Exotic go head to head.