Caitlin McGee from 'Bluff City Law' — inside Her Personal Life & Relationship with Actor Patrick Woodall
Actress Caitlin McGee, whose career skyrocketed after landing the role of Sydney Strait in "Bluff City Law," is dating actor and writer Patrick Woodall.
Born in Boston, Massachusetts, Caitlin graduated from Wagner College in New York City with a Bachelor's Degree in Theater Performance and Speech.
Caitlin said that she "better marry that guy."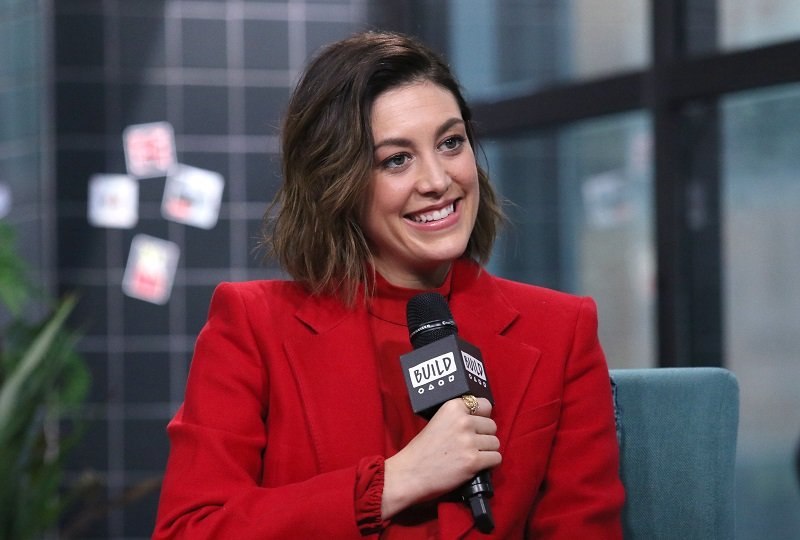 CAITLIN MCGEE'S CAREER
Her career in front of the cameras began in 2013 when she landed a part in a short film titled "Me, Cake and Toaster Oven." From that point on, she kept herself busy in the industry, taking minor roles in "Unforgettable," "Blue Bloods," and "Shades of Blue."
While her performances in those projects were quite good, she is probably most remembered for playing a pregnant mother with uncontrollable seizures in "Grey's Anatomy."
The most important part of her career so far came in 2019 when she took one of the lead roles of the NBC drama show "Bluff City Law." Her character, Sydney Strait, is a lawyer of an elite law firm in Memphis.
However, her relationship with her father, Elijah Strait (Jimmy Smits), is quite negative. In fact, the top lawyer of the firm is Elijah, and she is doing her best to escape from his vast shadow and make a name for herself.
HER MOTHER VISITED HER ON SET
The show focused on the complicated association that Sydney and Elijah have while working in the most controversial landmark civil rights cases. Also, it deals with the way that both Sydney and Elijah face the death of her mother.
During an interview that Caitlin McGee had with Romper, she revealed that to make something seem real in front of the cameras, she had to make it real for herself.
For that reason, she imagined that her own mother was dead. Sydney's mom happened to visit her on set, and the actress confessed that it was both very special and heartbreaking.
"It was a little strange having my actual mother a room away; it was just really heavy. […] It was really beautiful; she was so proud of me, which was so nice."
THE FUTURE OF THE SHOW IS UNCERTAIN
Talking to NBC Boston, Caitlin admitted that her impressive on-screen chemistry with Jimmy Smits was "pure luck," and that she was "utterly thrilled" and then "intimidated" when she learned that Jimmy would play her dad.
The first season was made up of ten episodes aired between September and November 2019. Even though it had several people craving for more, NBC decided that only one season was enough and opted not to order additional episodes.
It does not mean that "Bluff City Law" has been canceled, though. As USA Today reported, executives of the show are likely to asses its impact on Hulu or Peacock, the NBCUniversal's new streaming service.
Depending on the series' overall performance, the decision to renew or canceling it will be made. Fortunately, for Caitlin, it is not the only project she has laid hands on.
CAITLIN MCGEE'S BOYFRIEND, PATRICK WOODALL
The promising actress portrayed Sue in the comedy show "Mythic Quest: Raven's Banquet." Apart from that, she has appeared in a few short films, including "Cosmic Fling" and "Egg."
As per her love life, she has been in a romantic relationship with actor, producer, and writer Patrick Woodall for a while.
Although they have not shared many details of their relationship, the first time that Patrick posted a photo of Caitlin was in February 2017. Caitlin did the same in March of the same year, so it is fair to say that they have been dating for three years.
The young actor has appeared in plenty of short films, like "Scatterwild" and "Pregame," and TV shows, including "Above Average Presents," "Adam Ruins Everything," and "CollegeHumor Originals."
Talking to Galore Magazine, Caitlin revealed that she and Patrick met each other in 2014, working in a play together. Although she always had "heart fluttery feelings" for him, they were just friends because he was in a serious relationship at the time.
When he was single again, he called her and reconnected after a few years of not speaking at all, and they have been together ever since. Nowadays, their relationship is great. Caitlin McGee said in her interview with Romper that he was a "good one," so she "better marry that guy."