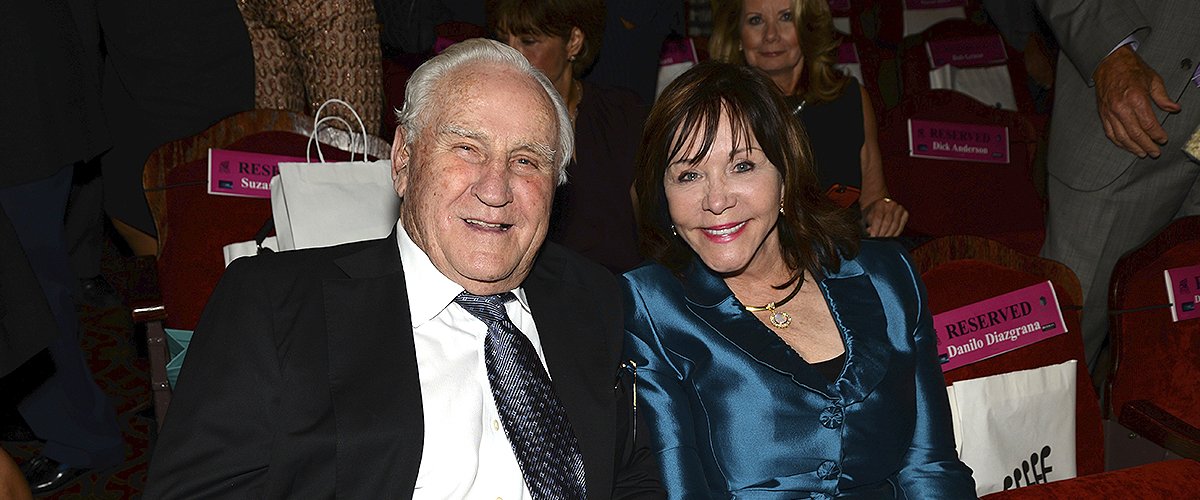 GettyImages
Don Shula Is Survived by His Beautiful Wife of 26 Years — Meet Mary Anne Stephens
Longtime Miami Dolphins coach Don Shula passed away on Monday morning at age 90. He's survived by his second wife, Mary Anne Stephens, and five children from his first marriage.
Don Shula was a prominent figure in the NFL, often lauded for being the only coach to have guided a team to a perfect season after he led the Miami Dolphins to an undefeated victory in 1972.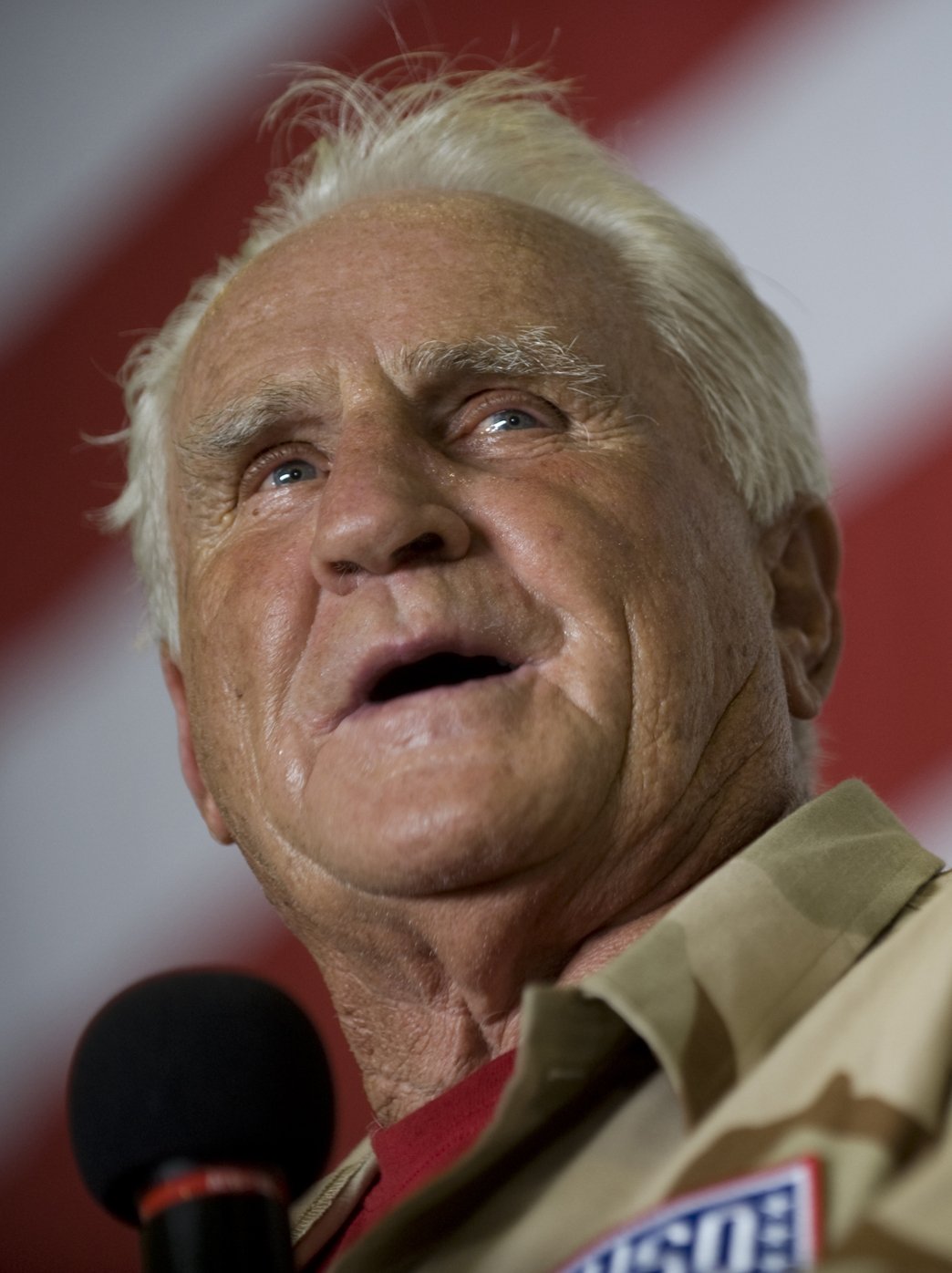 Don Shula addresses the crew of aircraft carrier USS Ronald Reagan (CVN 76), under way in the Gulf of Oman, July 13, 2009 | Photo: GettyImages
The Hall of Famer also holds the record for most career wins as an NFL head coach with 347, and although his most prominent work was with the Dolphins, he also coached the Colts in the mid-'60s.
Shula, who outlived many of the players he coached, is survived by 16 grandchildren and five great-grandsons, on top of his five children and his wife of 26 years, Mary Anne Stephens.
Here, we take a look at Stephens' life before and after marrying Don Shula, their relationship, and her latest statement about him.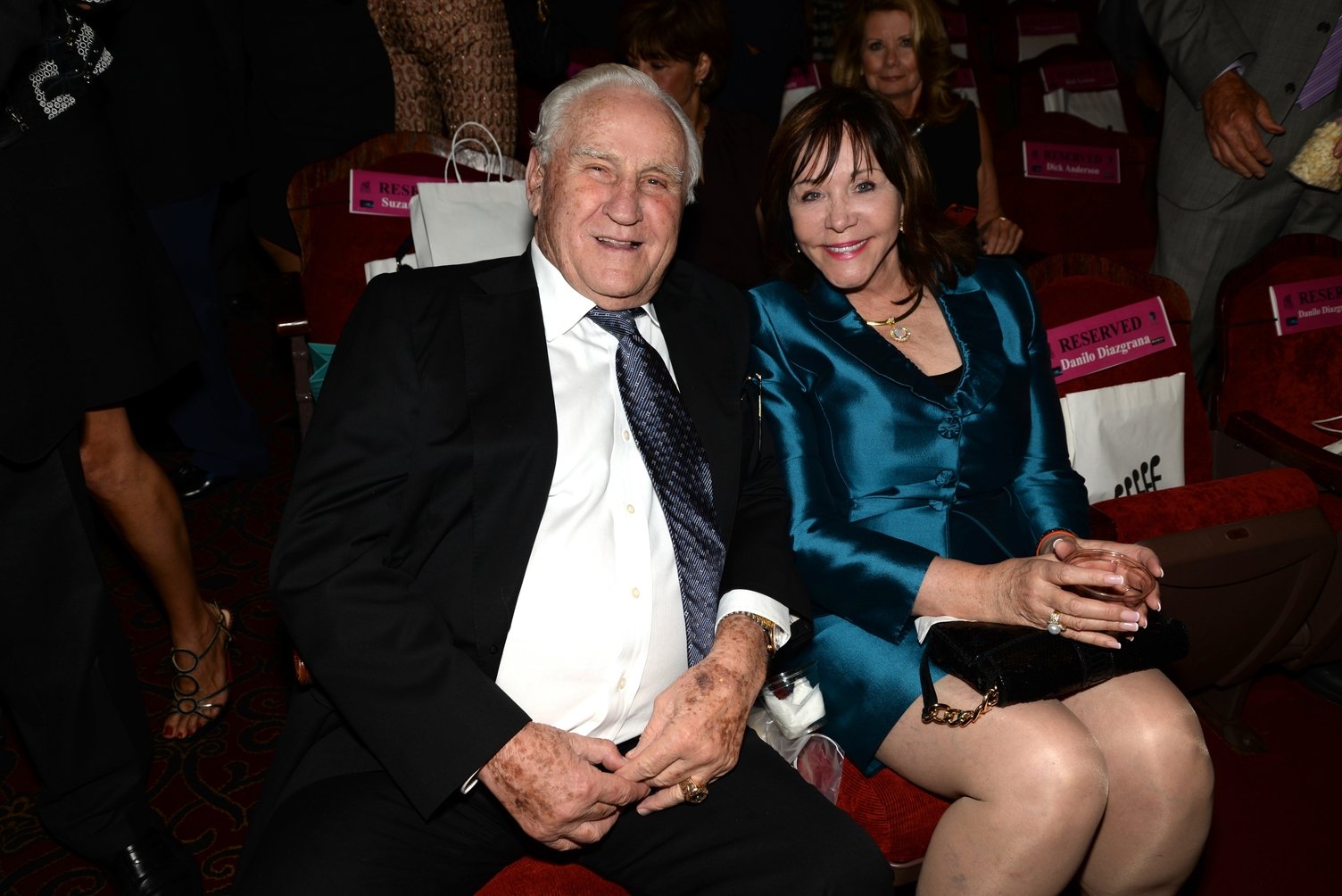 Don Shula and Mary Anne Stephens attend "An Unbreakable Bond" premiere during the Miami International Film Festival on March 11, 2014 in Miami, Florida | Photo: GettyImages
MEET MARY ANNE STEPHENS
Born in the small town of Coal Hill, Arkansas, Mary Anne is the fifth of six children born to a soybean and cotton farmer father and a nurse and Bible teacher mother.
Shula was still mourning the death of his first wife, Dorothy Shula, who lost her battle to cancer in February 1991.
She had a humble upbringing, and at age 15, she moved with her older sister and her husband, who was in the military.
Mary Anne first got married at age 18 to John Maddox Smith, and then to James Keller when she was 24. She had two sons and a daughter from those marriages.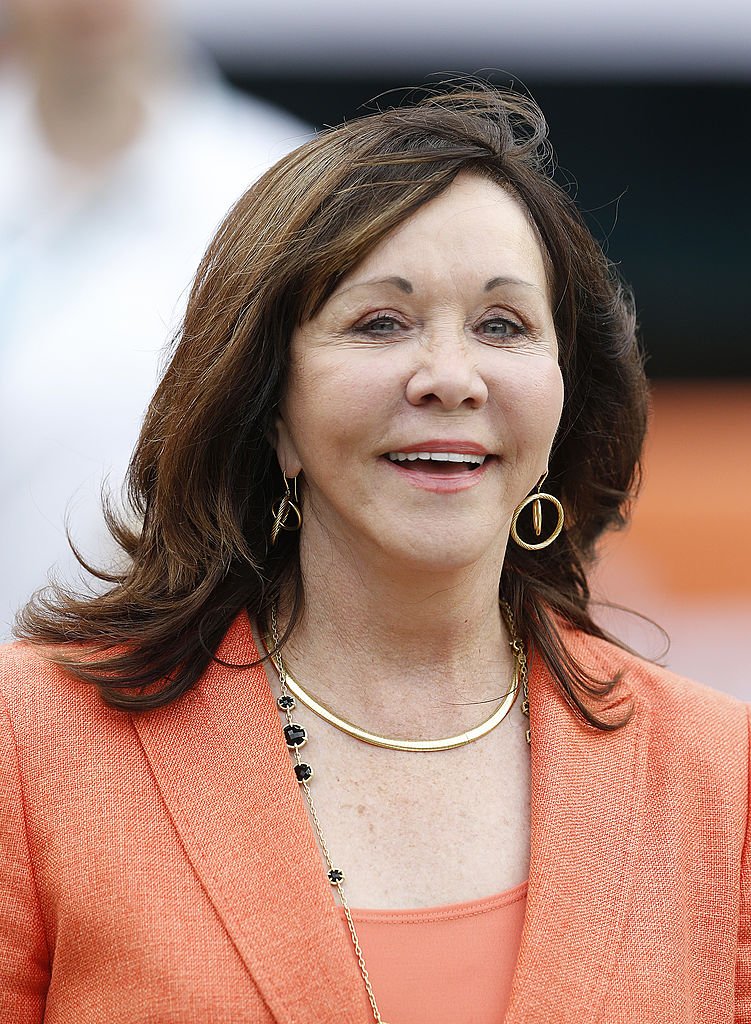 Mary Anne Shula, wife of former Miami Dolphins head coach Don Shula (not pictured) looks on from the sideline prior to the game against the New York Jets on December 29, 2013 at Sun Life Stadium in Miami Gardens, Florida. | Photo: GettyImages
She met her third husband, Jackson T. "Jack" Stephens, at a political event. He was a wealthy financier from Little Rock and chairman of the Augusta National Golf Club.
They married in January 1981 after dating for seven months, and Mary Anne was Stephens' second wife.
He had two sons from his first marriage to Mary Amerine Stephens, whom he had divorced ten years earlier, Jackson T. "Steve" Stephens Jr. and Warren Stephens, who would later fight Mary Anne over the estate of the late businessman.
MARY ANNE'S SHORT-LIVED CAREER IN POLITICS
Throughout her marriage to Stephens, Mary Anne was active in politics, working with the republican party.
She was George H.W Bush's co-chair during his 1988 presidential campaign in Arkansas. She was also the campaign chairwoman of Tommy Robinson, a former U.S. congressman, during his run for governor of the state in 1990.
"In certain respects, she overshadowed the candidate himself," Rex Nelson, who worked as Robinson's press secretary, told the Sun-Sentinel in 1993.
Mary Anne's career in politics went hand in hand with her philanthropic efforts. She was recognized as the Arkansas Citizen of the Year in 1990 for her work in helping students with learning disabilities.
Back then, she raised $28 million in an event to benefit a national learning center at the University of the Ozarks in Clarksville.
On top of that, she also worked with foundations that were focused on battling cancer and alcohol and drug abuse.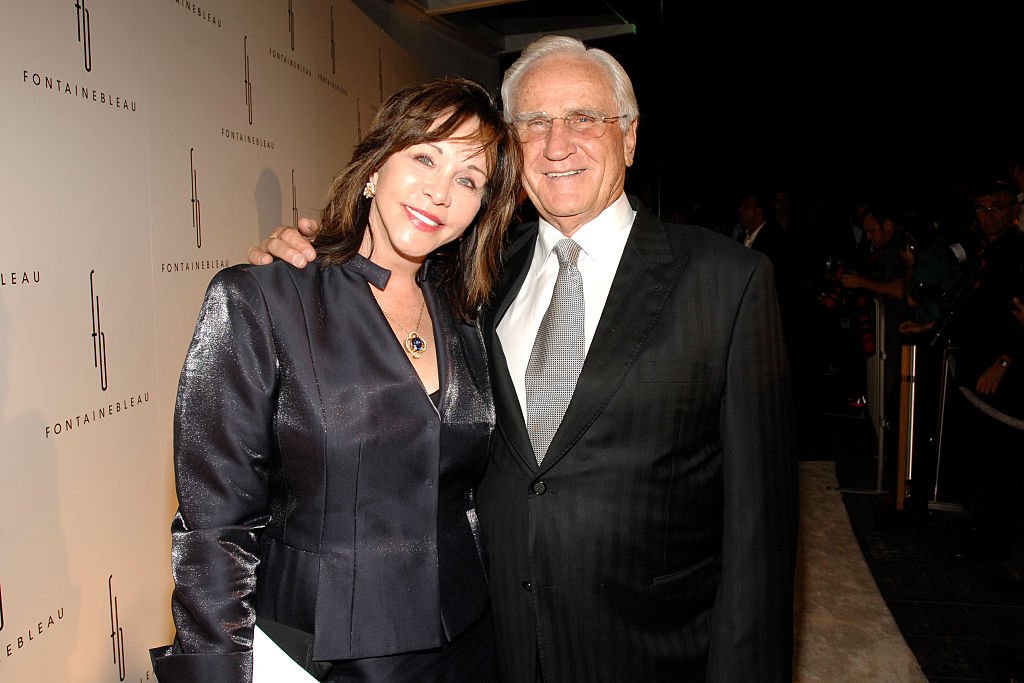 Mary Anne Stephens and Don Shula attend FONTAINEBLEAU MIAMI BEACH GRAND OPENING (Red Carpet) at Fontainebleau Miami Beach on November 14, 2008 | Photo: GettyImages
"Mary Anne has the ability to get people on the bandwagon and participate if she believes in a cause," said Maria Floyd, who eventually introduced Mary Anne to Don Shula.
MARY ANNE'S DIVORCE SETTLEMENT
When Mary Anne separated from Jack Stephens in 1991, the divorce settlement granted her ownership of Stephens' 13,300-square-foot South Florida vacation home in the ultra-exclusive Indian Creek Island neighborhood.
She was also settled with a trust fund of $1 million in alimony per year for the rest of her life, an arrangement that would take her to court to fight Stephen's son after the businessman's death in 2005.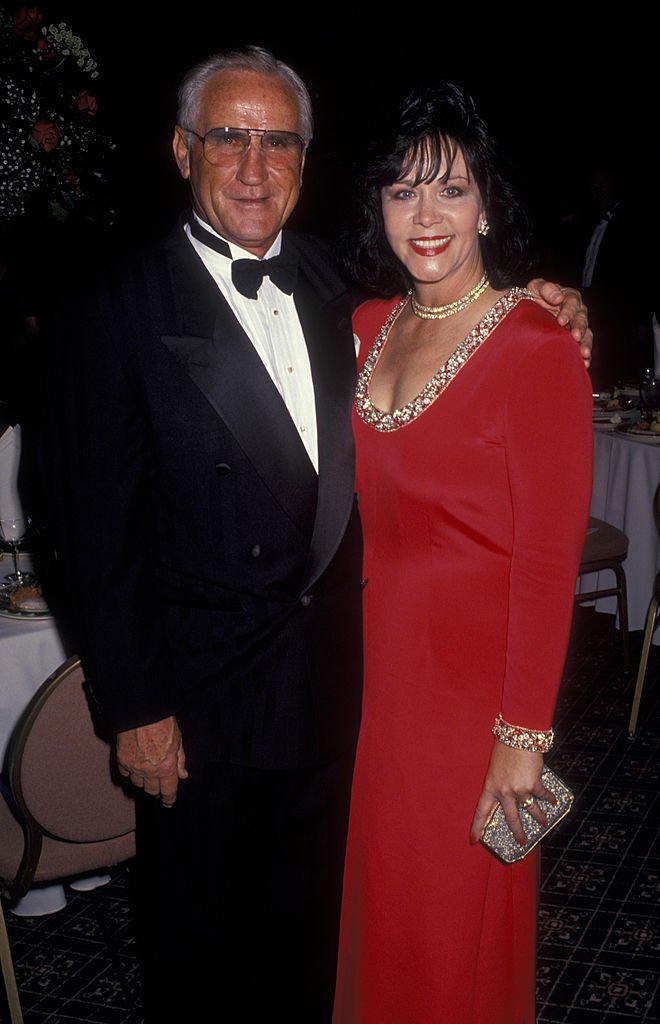 Don Shula and Mary Anne Stephens attend Don Shula Celebrity Classic Golf Tournament Dinner on February 25, 1994 at the Fountainbleau Hilton Hotel in Miami, Florida | Photo: GettyImages
According to a report from the Arkansas Business, Warren Stephens had asked a judge for permission to distribute some paintings and jewelry from his father's estate, and Mary Anne was worried "the assets of the estate would be drained."
"Just because there has been no default in the [alimony] payments to date does not mean there will never be such a default," Mary Anne's attorney explained in court documents.
BECOMING DON SHULA'S WIFE
Mary Anne and Don Shula met on a 1992 New Year's party hosted by golfer Ray Floyd and his wife, Maria Floyd.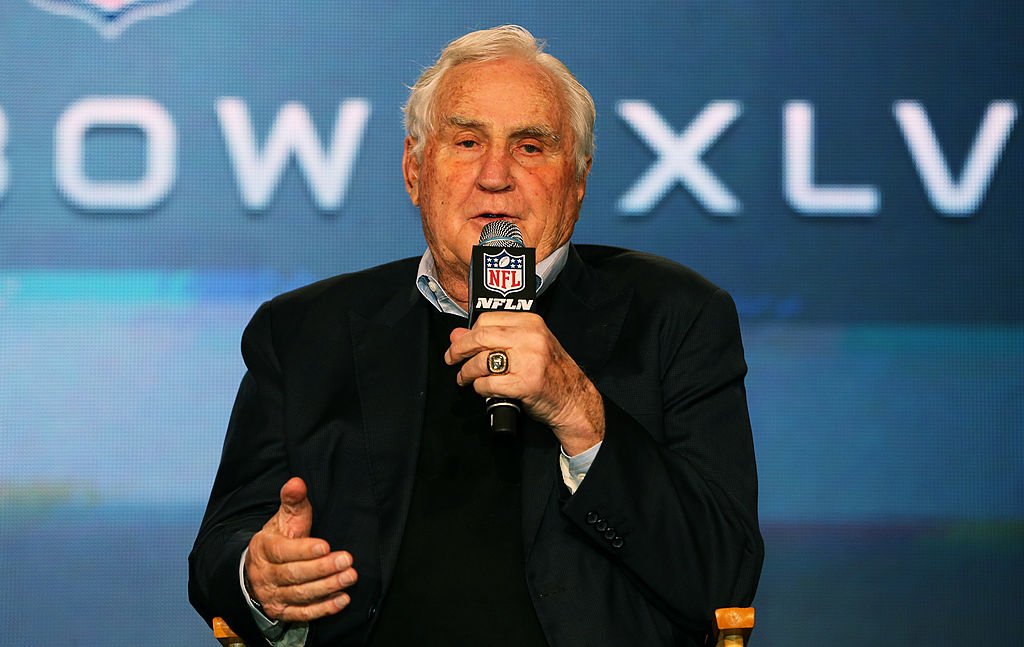 Don Shula during a press conference for Super Bowl XLVII at the Ernest N. Morial Convention Center on February 1, 2013 in New Orleans, Louisiana | Photo: GettyImages
At the time, Shula was still mourning the death of his first wife, Dorothy Shula, who lost her battle to cancer after six years in February 1991.
"I think that everyone east of the Mississippi—and probably west of the Mississippi—was trying to fix up Don Shula," Floyd told the Sun-Sentinel. However, Shula had vowed not to date at least for a year after Dorothy's death.
It took Shula two months to ask Mary Anne for a date after their first meeting. He was "petrified" at first, but it didn't take long for the pair to develop a romantic relationship.
"We both had a lot of grief to work through—him, a death; me, a divorce," Mary Anne told Sports Illustrated in July 1993 and continued:
"We became very good friends. Probably the most beautiful thing about Don is that he loved his wife and he loves his children."
They married in October 1993 in a private ceremony in Miami Beach. Mike Shula, Shula's youngest son, was the best man, and Carrie Stephens, Mary Anne's daughter, was the bridesmaid.
Mary Anne Shula and Don Shula attend the "An Unbreakable Bond" premiere during the Miami International Film Festival 2014 at Gusman Center for the Performing Arts on March 11, 2014 in Miami, Florida | Photo: GettyImages
DON SHULA'S DEATH AND LAST BIRTHDAY
Shula celebrated his 90th birthday in January 2020 with a surprise party that some of his old friends organized for him a month earlier.
The bash had around 100 guests among family members, former co-workers, and friends, and according to Pro Football Hall of Fame quarterback Bob Griese, Shula joked saying,
"Where were all of you when I turned 89?"
On his actual birthday, however, Shula and Mary Anne had a low-key celebration with just family, as she told the Associated Press at the time that her husband was a bit tired from all the festivities during the holidays.
"But he's doing fantastic. It's amazing to be 90," Mary Anne added. "He's still telling lots of jokes. He's content, happy, fulfilled, and has a beautiful life."
Last summer, the couple took a cruise around Europe with 37 family members. The fact that Shula was using a wheelchair didn't stop him from enjoying the trip.
Shula retired from the NFL in 1995 and was inducted in the Pro Football Hall of Fame in 1997. Don Baker, CEO of the Hall, told CNN that "The game has lost one of the greats."
"Coach Shula was a man who truly loved the game," he continued, "and I have often been moved by the deep respect and affection he was always afforded by the men who played for him."
Please fill in your e-mail so we can share with you our top stories!