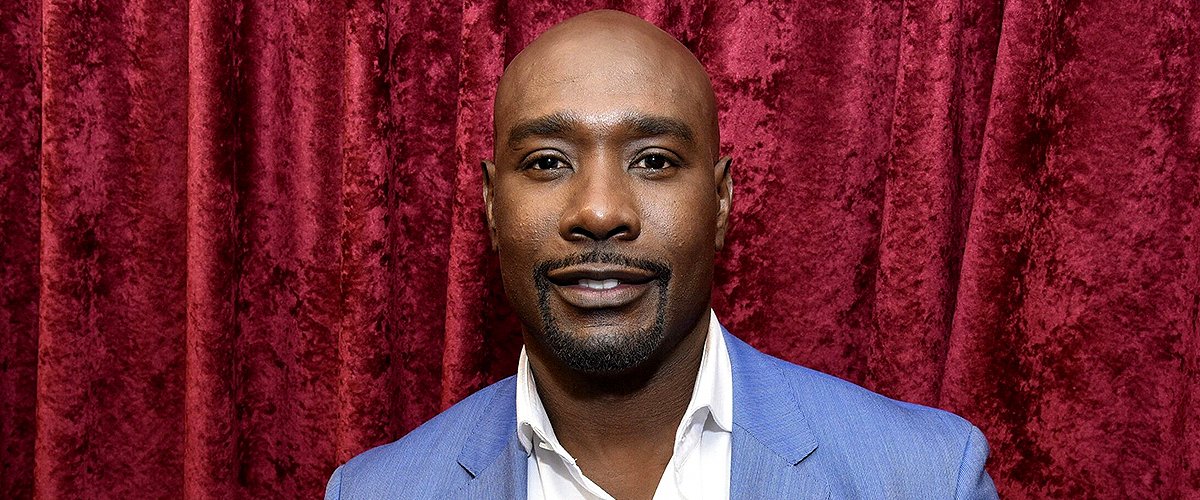 Getty Images
Morris Chestnut's Son Grant Chestnut Graduated from the University of Colorado Boulder — Meet Him

Hollywood superstar Morris Chestnut is the proud father of two children, son Grant and daughter Paige with his wife of 24 years. His son recently graduated from the University of Colorado Boulder. Here is more about Grant Chestnut, who holds great admiration for his father.
Morris Chestnut is genuinely a beautiful specimen and rose to prominence when he played the role of Ricky in the 1991 film "Boyz n the Hood." Chestnut has since warmed his way into the hearts of many with a string of eye-catching performances in movies and television series.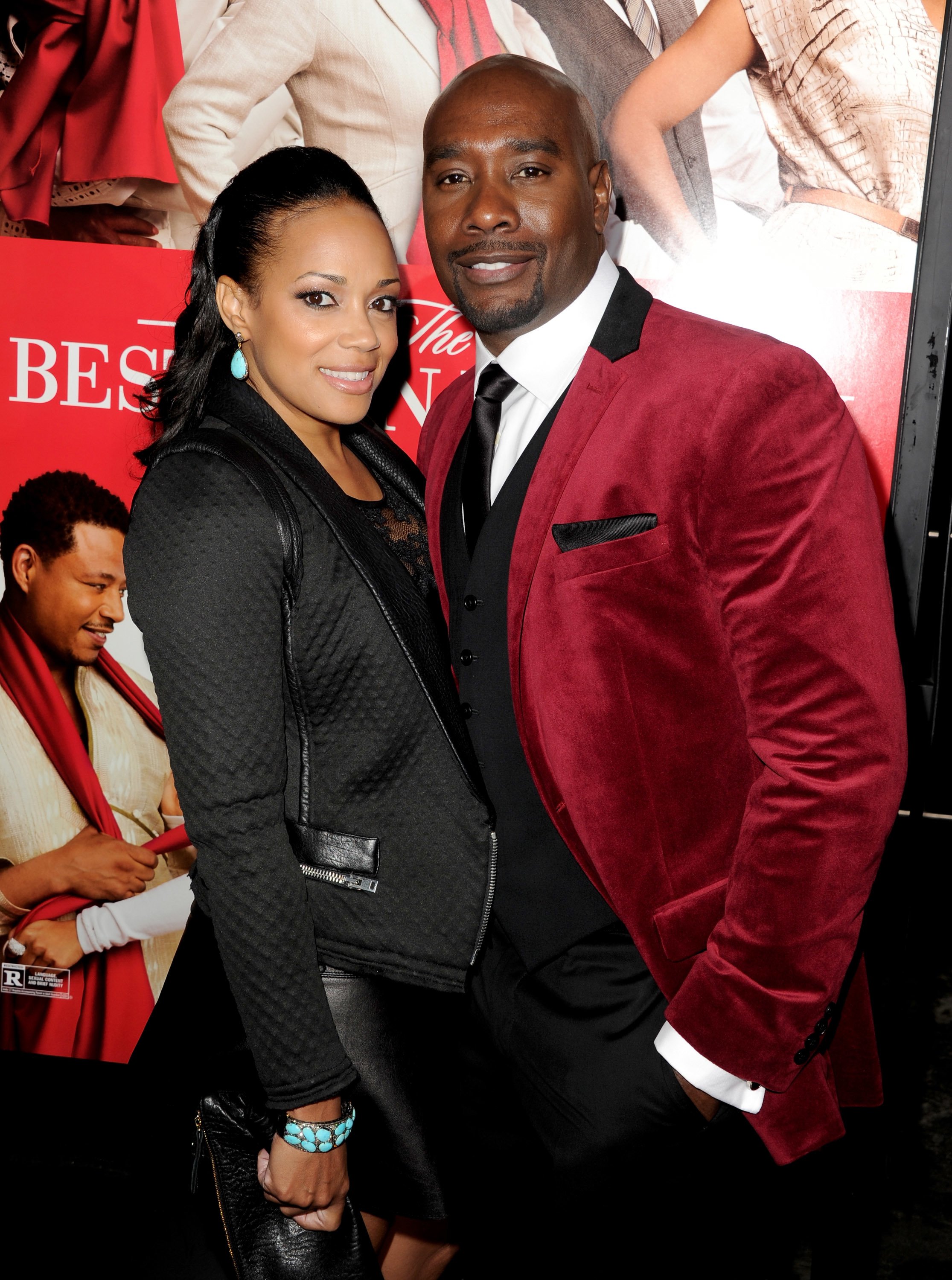 Morris Chestnut and his wife Pam arrive at the premiere of Universal Pictures' "The Best Man Holiday" at the Chinese Theatre on November 5, 2013 | Photo: Getty Images
The sweet-talking actor is blessed with a perfectly sculpted body, and just when he was getting waves of attention from female fans as his career kicked off, the talented actor got married to his wife Pam Bryce-Chestnut in 1995. The couple shares two children, son Grant and daughter Paige.
MORRIS CHESTNUT'S KIDS AND FATHERHOOD EXPERIENCE
Morris Chestnut is the proud father of two beautiful kids who are all grown up now. The actors' son, Grant Chestnut, recently graduated from the University of Colorado Boulder while his daughter Paige Chestnut is still in college and also has a modeling career.
Morris Chestnut's son, Grant Chestnut, graduated from college with an impeccable academic record, which he documented on his social media pages.
The young man who completed his college education back in 2019 was excited about his latest achievement and couldn't hold back the joy he felt. Grant shared a series of pictures of himself as he celebrated another milestone.
Chestnut and Grant have an excellent father-son relationship. Following his graduation from college, Grant took to his Facebook page to post a heartfelt tribute in honor of his Dad. Grant wrote in parts of the caption:
"I wouldn't be where I am today without you. Happy father's day to the man who has given me the greatest life I could ever ask for!! You have no idea how much I appreciate all you've done. Thank you!!"
Paige chestnut, on the other hand, is a beautiful runway model who is signed on to Munder Management.
The iconic actor's beautiful daughter is all grown up now and is in college. Morris Chestnut has been heavily involved in raising both his kids, and even though his kids are now young adults, Chestnut still makes sure to check on his kids to make sure that everything is okay.
MORRIS CHESTNUT'S MARRIAGE
Chestnut got married to his wife in 1995, and despite being married for nearly 25 years, the couple keeps waxing stronger.
The actor recently recalled that when he met his wife, one of the things that made him realize he had to marry her was the ease at which she handled her sisters' kids. In his words:
"...but one of the primary reasons why I wanted her to be my wife was because I knew that she would be an excellent mother to my kids."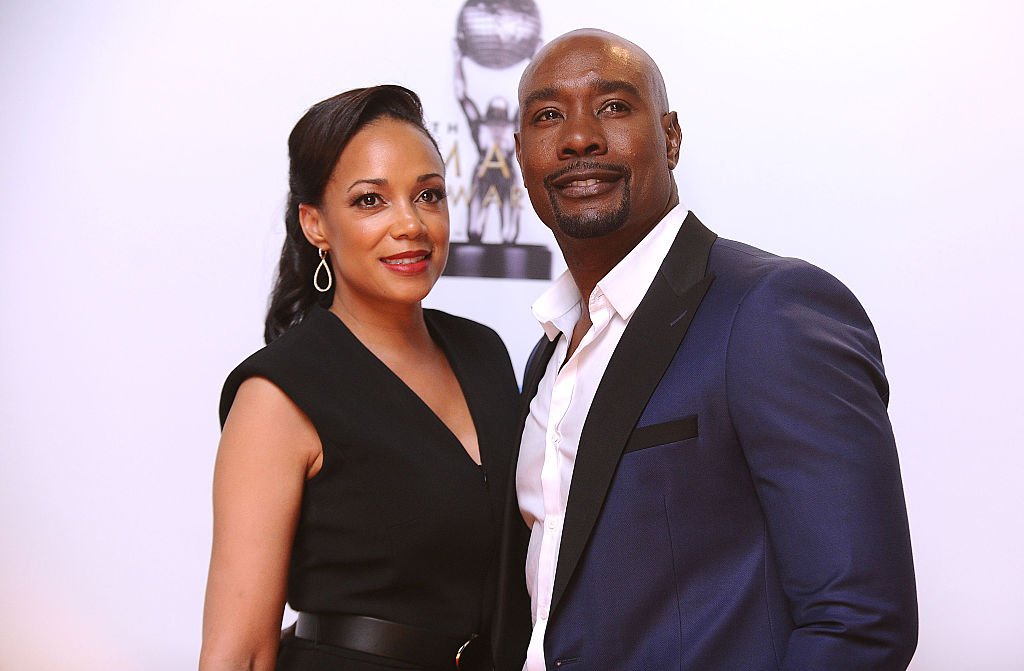 Morris Chestnut and wife Pam Byse attend the 47th NAACP Image Awards at Pasadena Civic Auditorium on February 5, 2016. | Photo: Getty Images
In Hollywood, staying married for over two decades is a long time and a very big deal because the marriages of most Hollywood stars most times end in divorce long before a decade is reached.
When a couple in Hollywood remain married for over two decades, people want to know the secret. During a guest appearance on "LIVEKellyandRyan," the TV star was asked the secret of his successful marriage after so many years, and he responded, saying communication is vital.
Chestnut, who turned 50 back in 2019, also shared how he planned a surprise birthday for his wife Pam Bryce, who turned 50 that same year. Morris Chestnut's wife, Pam, also got a car gift from her husband on her birthday.
The "Ladder 49" star dotes on his wife and can't seem to get enough of her. The couple makes a cute bunch every time they appear on the red carpet, and they don't look to be slowing down anytime soon. In 2014, while speaking about his stable relationship with wife Pam Bryce, Chestnut told Essence:
"I have been with my wife for a number of years now, and the number one thing that keeps us strong is mutual respect; that is first and foremost."
MORRIS CHESTNUT'S CAREER
Following his debut movie role, Chestnut's career continued to rise steadily with co-starring roles in a few standard big-budget movies such as "Under Siege 2: Dark Territory," where he starred alongside Steven Seagal and Katherine Heigl. In 1997, the hunky actor co-starred opposite Demi Moore in "GI. Jane."
Chestnut got another significant break in 1999 when he starred alongside Taye Diggs and Nia Long in the massive hit "The Best Man." His role in the movie earned him rave reviews and also got him an NAACP Image Award nomination.
Nearly 16 years later, Chestnut, who was named as one of the sexiest men alive by People magazine, reprised his role as football player Lance Sullivan in "The Best Man Holiday." Chestnut had to get back in shape for the part and teamed up with celebrity fitness trainer Obi Obadike.
Their time working together inspired him to co-author the health and fitness book, "The Cut," with Obadike.
In 2017, Chestnut appeared alongside Obadike on "The Wendy Williams Show," where they talked about their new fitness book and also gave a tutorial work out session to the delight of the live audience.
Chestnut's other movies include "Half Past Dead," "The Brothers," "Two Can Play That Game," "Breakin' All the Rules." In 2004, he appeared in "Anacondas: The Hunt for the Blood Orchid," and "Ladder 49."
Please fill in your e-mail so we can share with you our top stories!