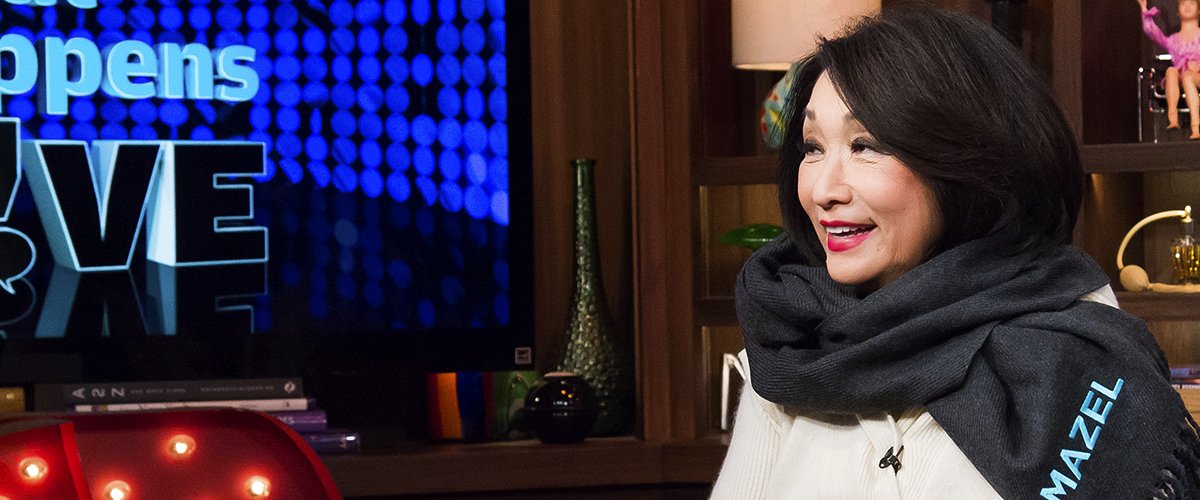 GettyImages
Connie Chung – inside Her 50+ Years on TV, Sexual Assault Story and Marriage to Maury Povich

Veteran journalist Connie Chung worked in the media for over five decades, serving in various capacities, including as a News presenter, reporter, and journalist. In 2018, the seasoned journalist revealed for the first time that she was sexually assaulted more than five decades ago by a family doctor.
Today in America, sexual assault has been brought to the front burner through the "Me Too" movement, which was initially introduced by Tarana Burke in 2006 to empower women (especially young and vulnerable women) through empathy.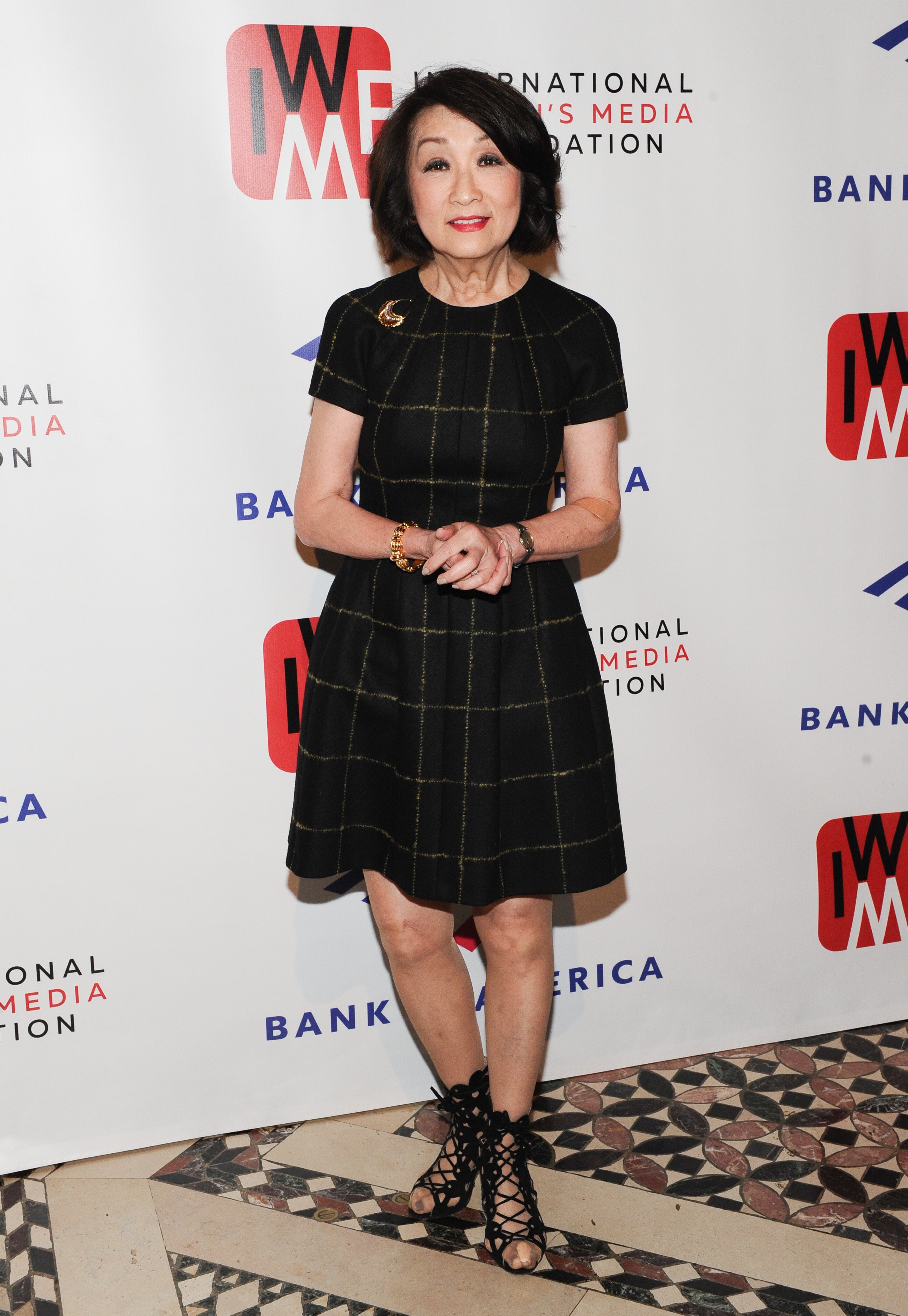 Connie Chung at The International Women's Media Foundation's 2019 Courage in Journalism Awards | Photo: Getty Images
In 2018, during the confirmation hearing of Brett Kavanaugh as an Associate Justice of the Supreme Court of the United States, Christine Blasey Ford accused Kavanaugh of sexually assaulting her while they were in high school.
Christine Ford came under widespread criticism from supporters of Brett Kavanaugh's nomination, including President Donald Trump. In a show of support for Ford, veteran journalist Connie Chung penned an open letter to Ford, where she revealed publicly for the first time that she was sexually assaulted.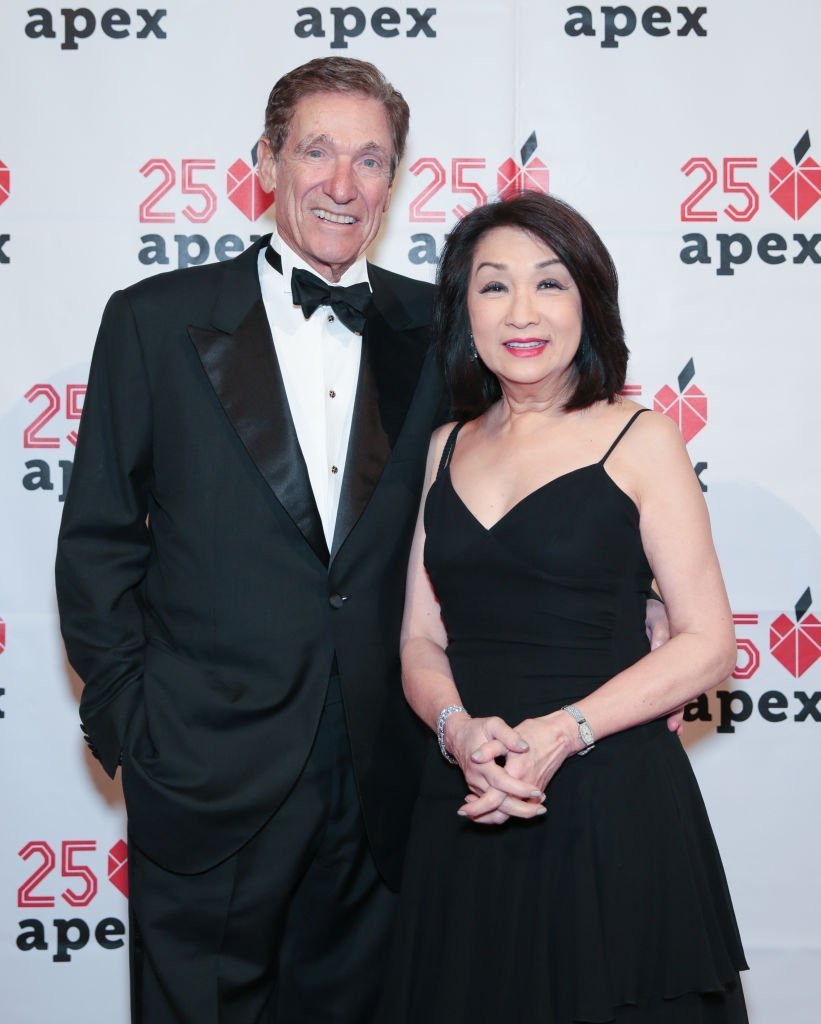 Maury Povich and Connie Chung attend the Apex for Youth's 2017 Inspiration Awards gala at Cipriani Wall Street | Getty Images
CONNIE CHUNG REVEALS SHE WAS SEXUALLY ASSAULTED
In October 2018, TV anchor Connie Chung penned down an open letter to Christine Blasey Ford, where she revealed that she was sexually assaulted by her family doctor about 50 years ago.
The 73-year-old reporter went on to reveal that the incident occurred when she went to see the doctor to ask for birth control pills, or a diaphragm or an IUD.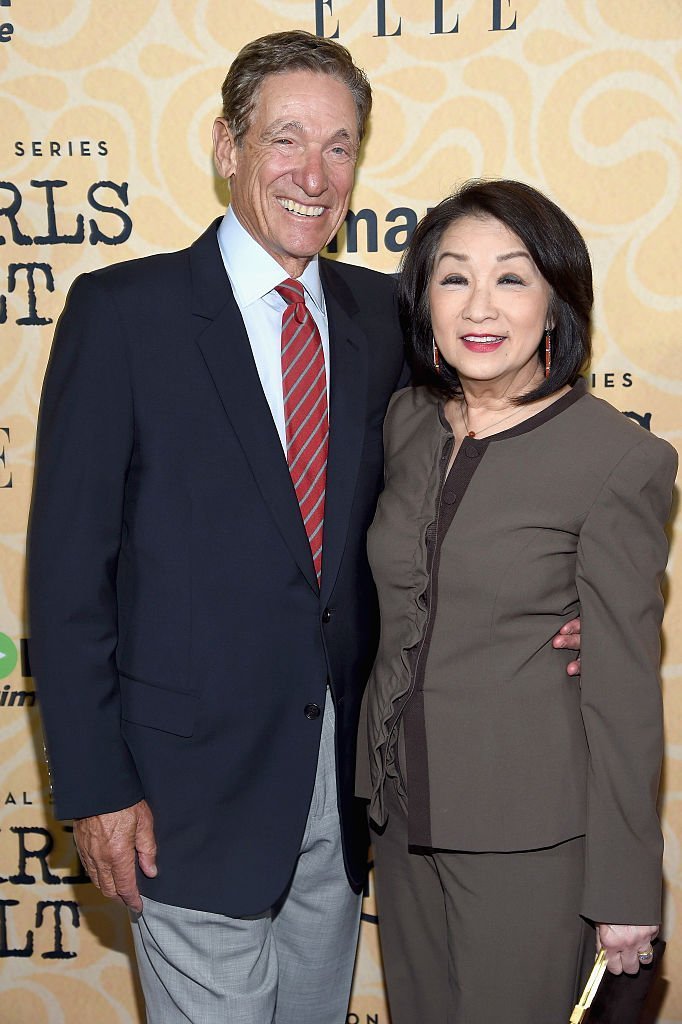 Maury Povich (L) and Connie Chung attend the "Good Girls Revolt" New York Screening at the Joseph Urban Theater at Hearst Tower | Getty Images
Chung went on to describe how the trusted family doctor, instead of slipping in the IUD, he sexually assaulted her. Chung continued:
"My body jerked several times. Then he leaned over, kissed me, a peck on my lips, and slipped behind the curtain to his office area."
Chung claims she can't remember saying a word to him afterward but that she just wanted to forget the incident as soon as possible and "protect her family."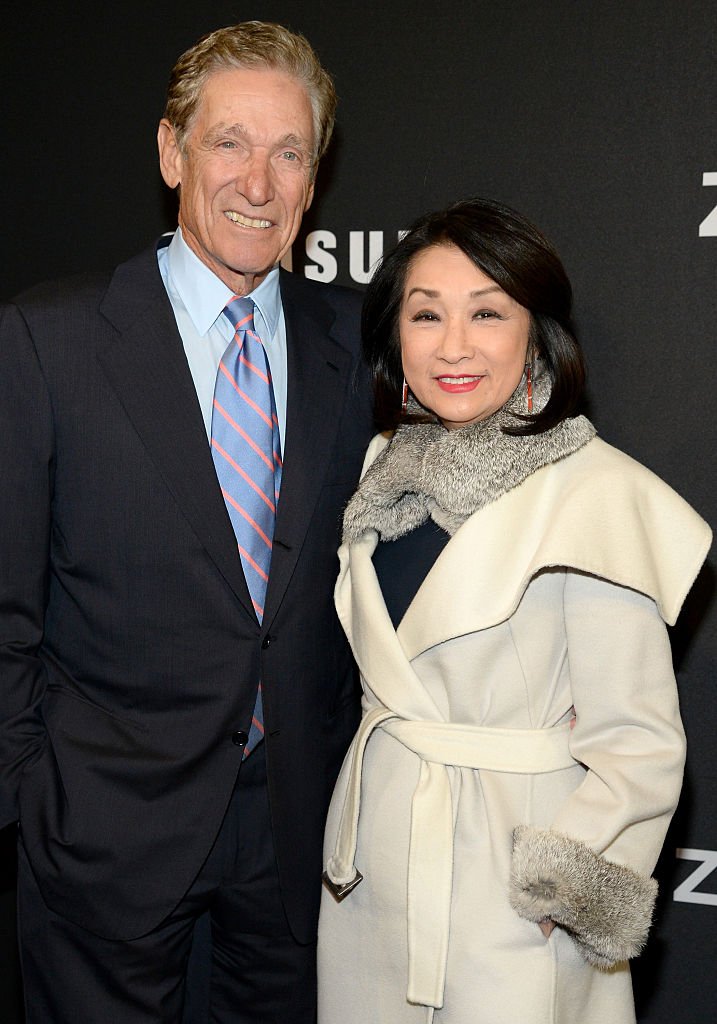 Maury Povich (L) and Connie Chung attend the "Zoolander 2" World Premiere at Alice Tully Hall | Getty Images
The former CBS reporter revealed that she kept it to herself for so many years, but told her husband years later.
Given Connie Chung's legendary status as a journalist per excellence, her op-ed garnered several reactions from a lot of women and was critically analyzed by various media outlets and news networks.
The renowned news presenters' op-ed came a day after famous CNN political analyst Kirsten Powers, inspired by Ford's testimony, came out to reveal that she too was sexually assaulted at age 15.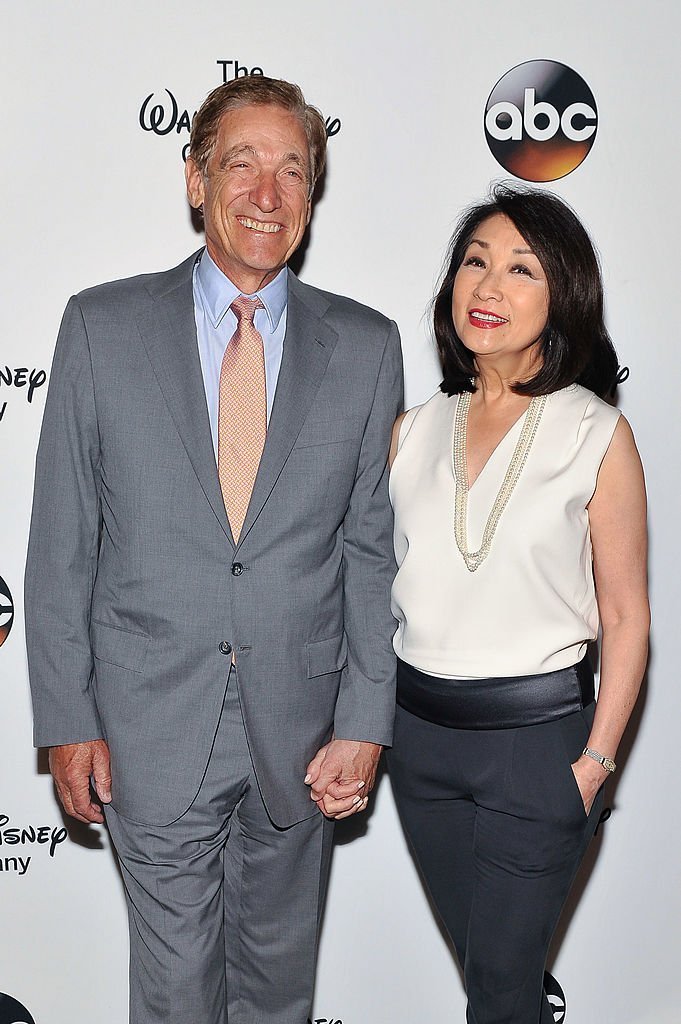 Maury Povich (L) and Connie Chung attend A Celebration of Barbara Walters Cocktail Reception Red Carpet at the Four Seasons Restaurant | Getty Images
During an interview on ABC News Nightline, the pioneering journalist told co-anchor Juju Chang that she had hoped that her letter would swing the tide in Ford's favor during the confirmation hearing. In her words:
"I was so angry at the people who did not believe her. I was hoping that if I had any shred of credibility left from my journalistic days, that maybe... it would turn the tide."
Unfortunately, that didn't happen, and Kavanaugh was confirmed three days after Chung's open letter, by a 50-48 vote at the senate.
CONNIE CHUNG'S CAREER
While on the summer break that separated her junior and senior year in college, Chung had an internship where she was privileged to watch a bunch of reporters doing their job.
The retired TV anchor also worked under a congressman who was formerly a newspaperman. By working under him, she developed a keen interest in writing.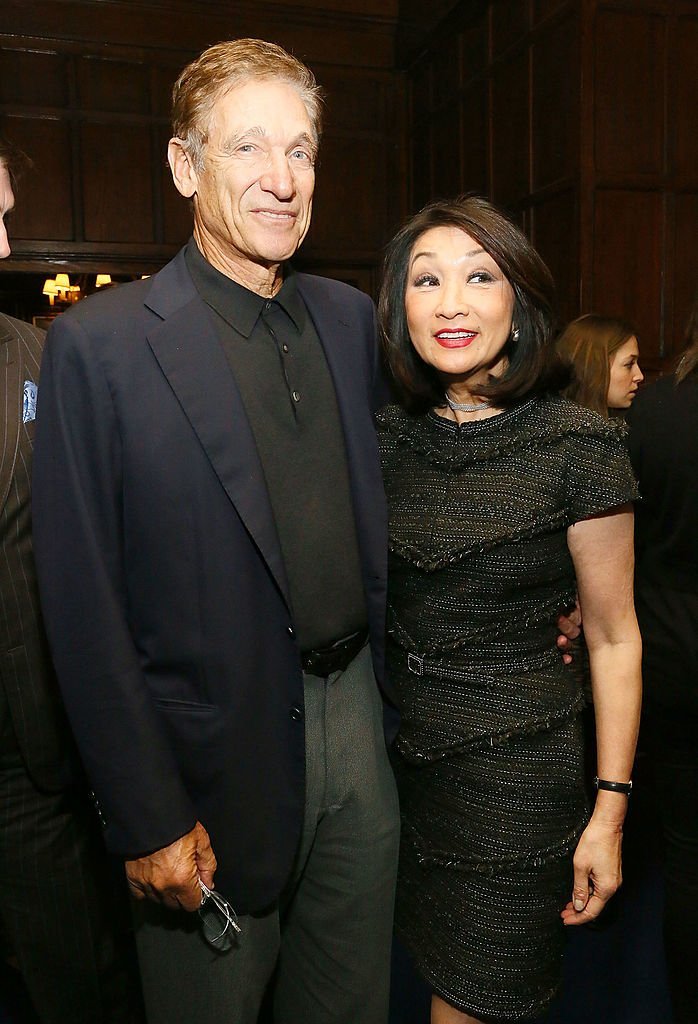 Maury Povich and Connie Chung attend a luncheon celebrating the release of "Out Of The Furnace" at Explorers Club | Photo: Getty Images
When Chung returned to college, she had made up her mind that she was going to major in journalism. She decided to focus on television journalism as the field was relatively new at the time (1969). Recounting her decision to pursue a career in journalism, Chung revealed:
"For a small, diminutive-sized Chinese person who grew up in a very loud family and never spoke up in my life, it was dramatic."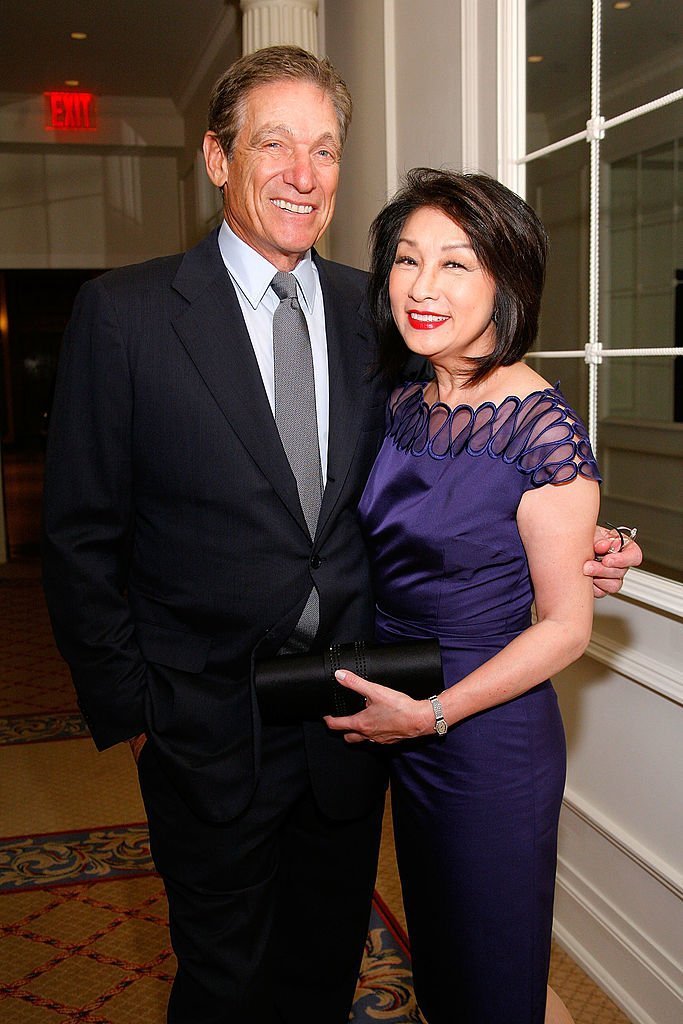 Maury Povich and Connie Chung attend the Manhattan Theatre Club's winter benefit "An Intimate Night" at The Plaza Hotel | Photo: Getty Images
Chung went on to become the first woman ever to co-anchor CBS Evening News. Over time, she steadily worked her way up the professional ladder. In 1993, she rose to become only the second woman and first Asian American to anchor one of America's major network newscasts.
The diminutive journalist has worked as an anchor and reporter for several American TV news networks, including NBC, CBS, ABC, CNN, and MSNBC. During her active years, she conducted some high profile interviews, most notably with Claus von Bülow and U.S.
Representative Gary Condit. She also was first to interview basketball legend Magic Johnson when the former NBA star first announced to the public that he had tested positive for HIV.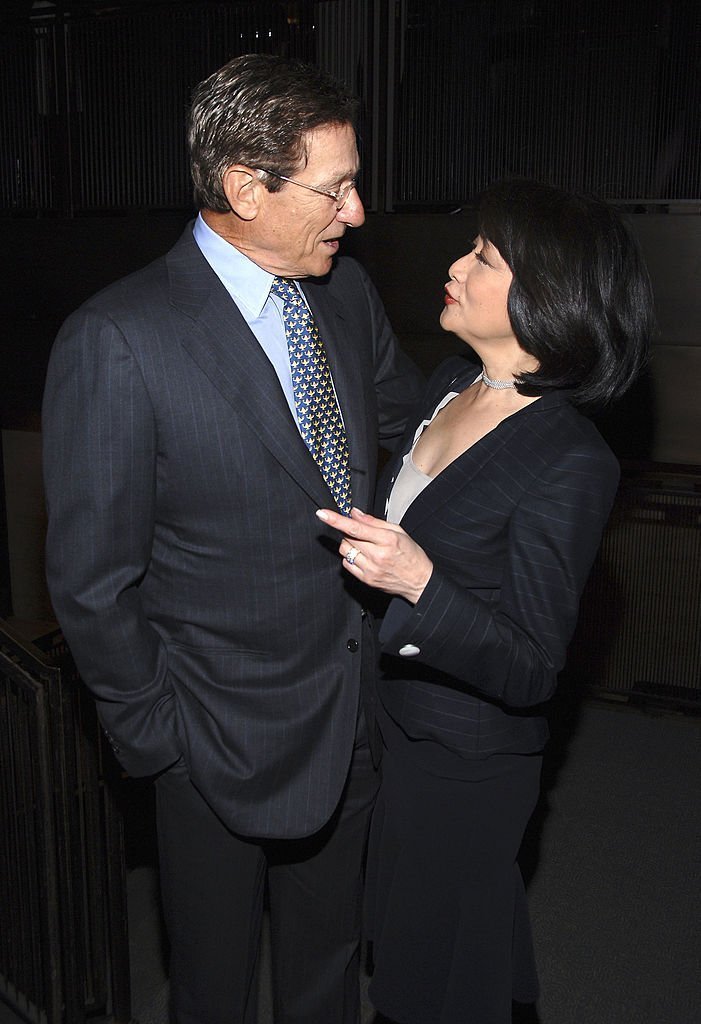 Maury Povich and Connie Chung talk at a celebration for Jonathan Tisch's "Chocolates On The Pillow Aren't Enough" | Photo: Getty Images
Chung has been very vocal about the challenges she faced as a woman in a male-dominated industry. While she admits that the landscape is more favorable to women today, she claims that more can still be done. In an interview with Hollywood Reporter, she claimed:
"On the one hand, I think that women have made incredible advances in news, not only in print but in television. But it's still dominated by an all-male management, dinosaur mentality…."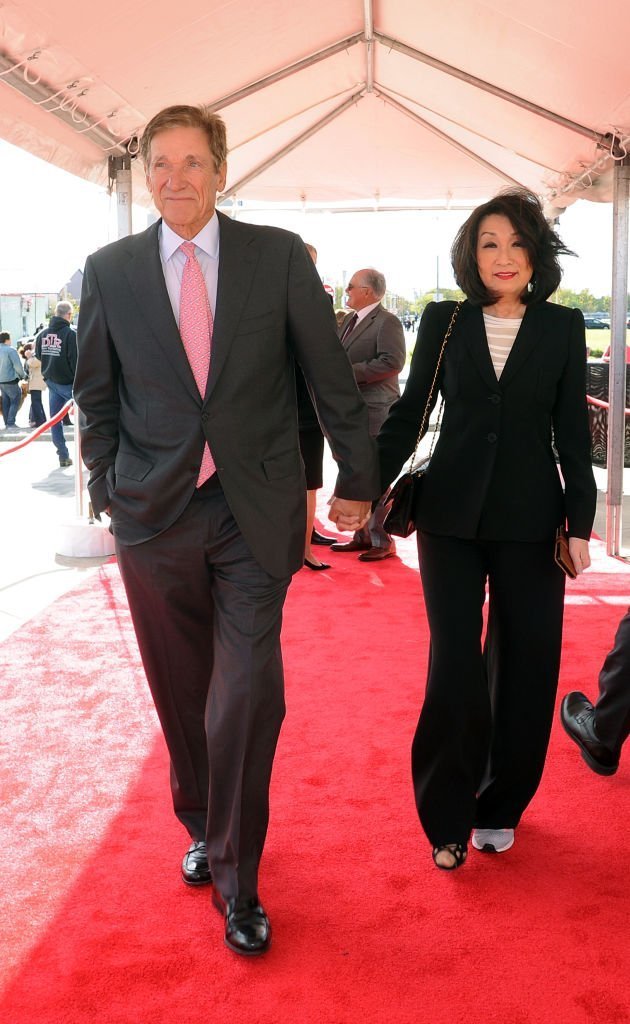 Maury Povich and Connie Chung attend the 2017 New Jersey Hall Of Fame Induction Ceremony at Asbury Park Convention Center | Photo: Getty Images
CONNIE CHUNG'S PERSONAL LIFE
Connie Chung has been married to her husband, Maury Povich, for nearly four decades, and the pair seems to be waxing stronger in love with each passing day.
Chung and Maury were once co-workers at WTTG but began dating in 1977. After dating for over seven years, the pair finally got married in 1984. Maury says about the proposal:
"One day in the autumn of 1984 she called me up and said we could get married now."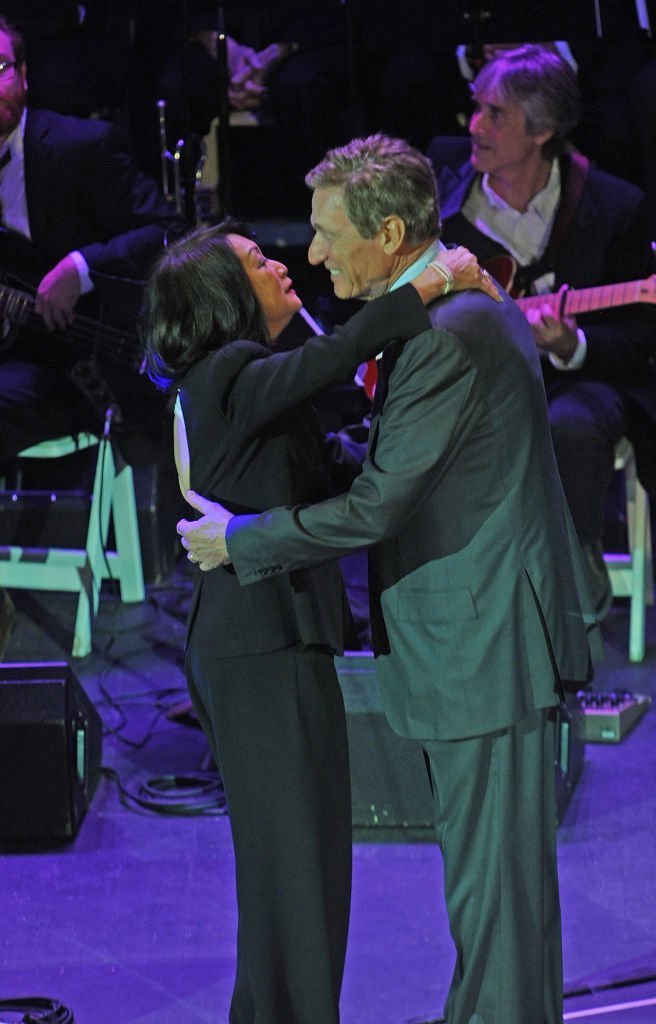 Connie Chung and Maury Povich at the 2017 New Jersey Hall Of Fame Induction Ceremony Asbury Park Convention Center | Getty Images
Connie Chung' s husband, Maury Povich is a TV talk show host and has enjoyed a successful career in television spanning several decades.
Back in May 2018, the couple made a special guest appearance on TODAY, where they talked to host Megyn Kelly about their marriage and the secret of its longevity.
The couple was a fun bunch and showed that there is nothing that makes a marriage last better than having good chemistry between both partners.
After a miscarriage and several failed attempts with IVF, Chung, who was 48 at the time, and her husband decided to adopt their son, Matthew Jay Povich, in 1995. Mathew is all grown up and is in his early 20s.
Connie took a long break from television to focus on motherhood, but now that her son is all grown up, the seasoned journalist is considering having a one-woman show on Broadway.
Please fill in your e-mail so we can share with you our top stories!