Thomas Mikal Ford's Girlfriend Viviane Brazil Three Years after His Death — inside Life of the 'Martin' Star's Love
Late actor Thomas Mikal Ford, best known as Tommy Strawn in the "Martin" show, passed away in 2016. Before dying, he was in a relationship with actress and model Viviane Brazil.
Unfortunately, Thomas passed away on October 12, 2016, after spending a few days hospitalized following a ruptured aneurysm in his abdomen. He was 52 years old.
"When these kinds of things happen, it gives you a new perspective on life."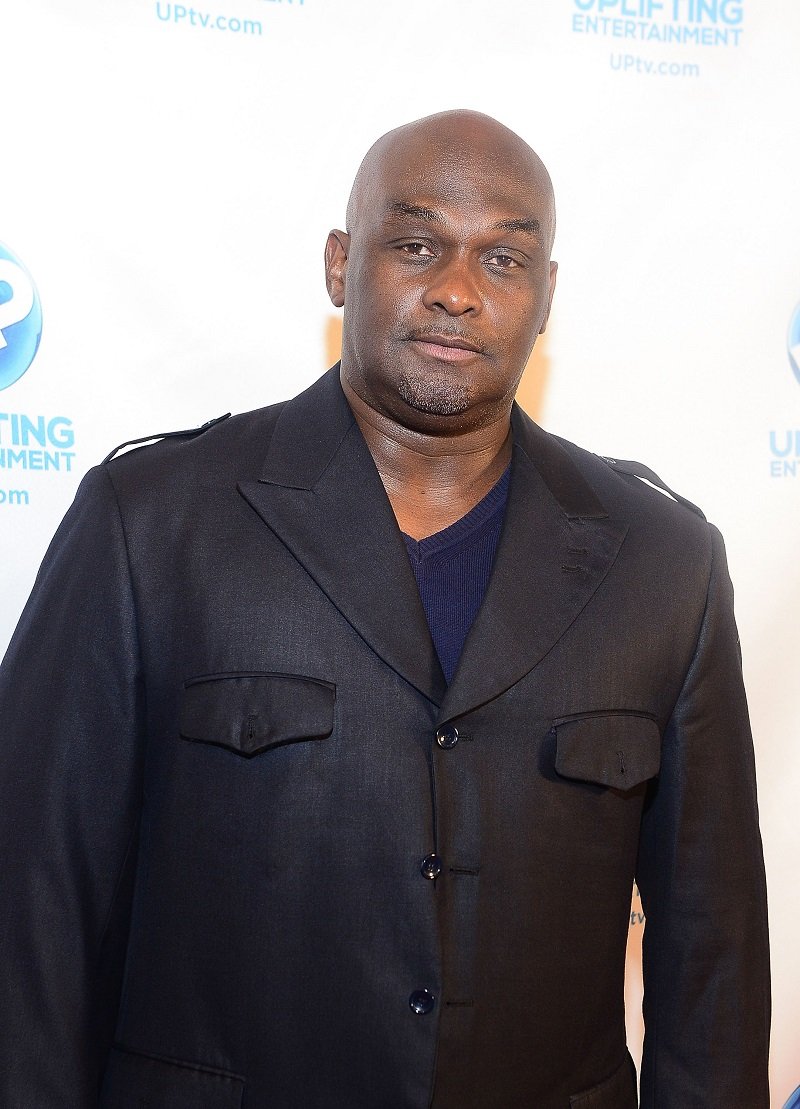 THOMAS MIKAL FORD'S DEATH
His family uploaded a post on Instagram announcing his death and making clear that Thomas' loved ones were by his side. They added:
"Keep his family in your prayers as they go through this challenging time. He was so dearly loved by so many, and for that, let's all be grateful for a life well served."
Martin Lawrence, the star of "Martin," addressed his passing during an interview with Fox 5 Atlanta, labeling it as a "great loss."
The "Bad Boys" star also revealed that he and Thomas were friends even before they worked together in "Martin," and that they, fortunately, could take the best aspects of their friendship onto the screen.
MARTIN LAWRENCE ON THOMAS' PASSING
Martin also described the late actor as his spiritual brother and a loving person and parent, remarking that he would be deeply missed.
Another actor of the "Martin" show who talked about Thomas Mikal "Tommy" Ford's death was Carl Anthony Payne II, who portrayed Cole Brown in the sitcom and had a lengthy feud with Martin Lawrence in real life.
In an interview with Comedy Hype, the actor confessed that he and Thomas were very good friends who would talk to each other regularly.
He added that one of the last times he spoke to Thomas was before he underwent knee surgery. When his health became delicate, Carl was called, and he visited the late actor to the hospital.
CARL ANTHONY PAYNE II IN TEARS TALKING ABOUT THOMAS
Fighting back the tears, Carl admitted that seeing his friend on the hospital bed was hard, especially because Thomas was still "so full of life." After taking a few seconds to breathe, he added:
"When these kinds of things happen, it gives you a new perspective – or a refreshing perspective – on life. You start thinking about your own mortality."
Thomas Mikal Ford had a very good career spanning over three decades. Apart from working on the "Martin" TV show, he appeared in "Singer & Sons," "New York Undercover," "The Parkers," and "Who's Got Jokes."
As per his love life, he was married to Gina Sasso between 1997 and 2014. Together, they had two children, Madison and Thomas Ford Jr.
THOMAS MIKAL FORD'S GIRLFRIEND, VIVIANE BRAZIL
Shortly after divorcing Gina, the late actor started dating model and actress Viviane Brazil, and they stayed together until the moment of his death.
Viviane has been active in the entertainment industry since 2009, taking minor roles in TV shows like "Templeton Pride," "Love Always, Charleston," and "Boulevard West."
On October 12, 2019, she uploaded a photo on her Instagram account, showing her posing next to Thomas in a tribute for his third death anniversary. For the caption, she wrote:
"This date will never be the same… things happen in life, and sometimes I just look up, smile, and say, 'I know that was you.' Miss you always."
About a month earlier, Viviane wished her late boyfriend a "Happy Birthday in Heaven," confessing that she missed him in more than one way.
Nowadays, Thomas Mikal Ford's girlfriend is a social media personality with over 10,000 followers. She regularly posts images from photoshoots and videos of herself dancing and doing other fun activities for TikTok and Instagram.