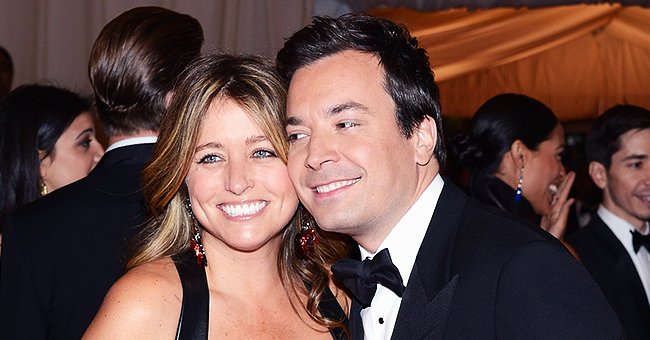 Getty Images
Jimmy Fallon Says Wife Nancy Juvonen Inspired Him to Broadcast from Home
Jimmy Fallon was quick to get on with an at-home talk show, but he wound never have done it if his wife didn't bring it up. This week, the host opened up about remote work with a twist.
It's a family affair for Jimmy Fallon's talk show, "The Tonight Show Starring Jimmy Fallon: At Home Edition." His wife and two kids all work together to make things happen.
Speaking to People this week, Fallon also revealed that he probably wouldn't have started doing the YouTube show if not for his wife, Nancy Juvonen.
THE AWKWARD DAY JIMMY LEFT WORK
The 45-year-old talk show host told the outlet how weird things were the day he and the crew left onsite production in March due to the coronavirus outbreak.
Within two days, Fallon was back delivering comedy to fans from his home via YouTube. He credits his wife with pushing him to do it while he was still waiting for confirmation that studio production was canceled.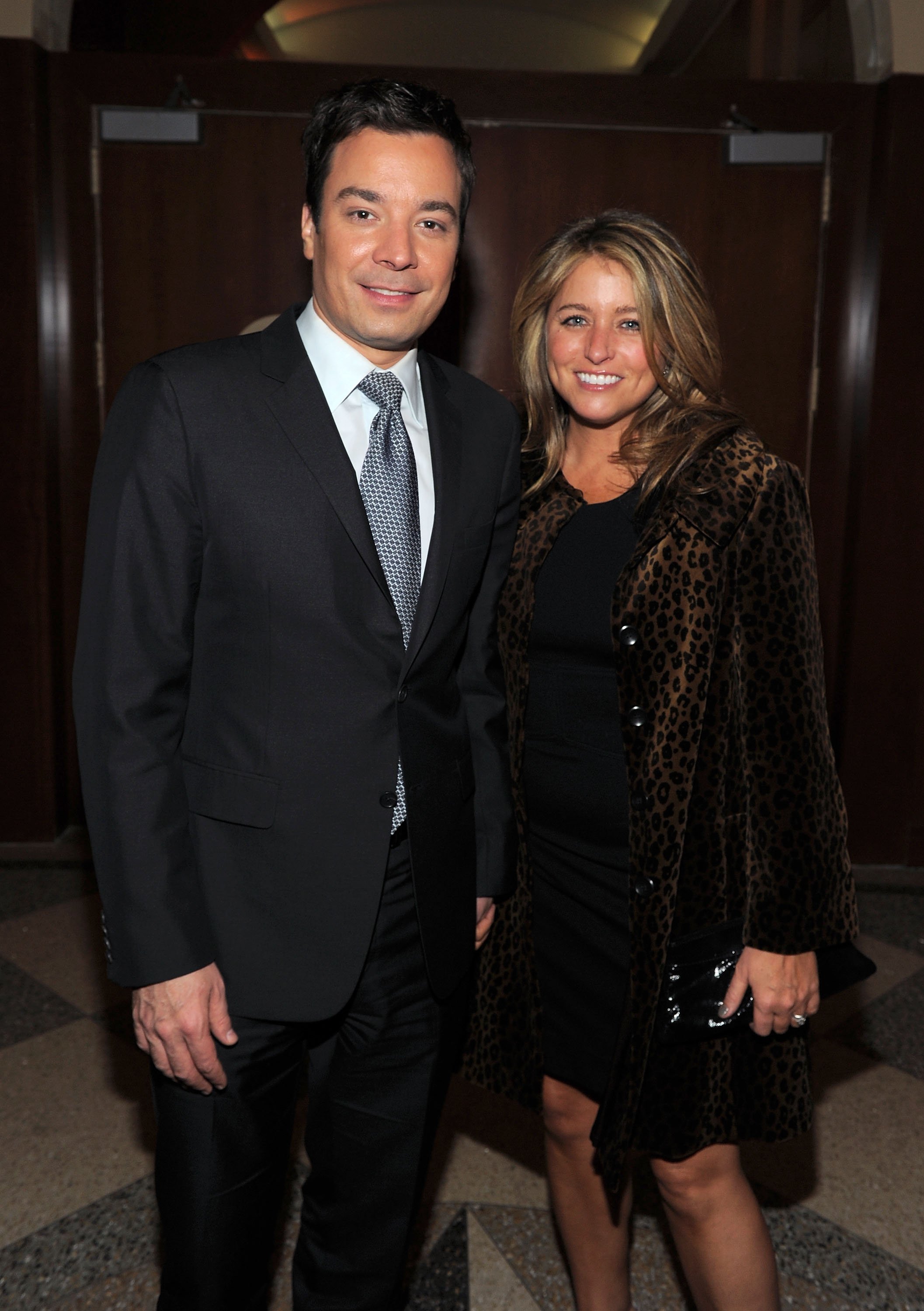 Jimmy Fallon and Nancy Juvonen attend Food Bank For New York City's Annual Can-Do Awards Gala on April 7, 2011, in New York City. | Source: Getty Images.
NANCY KNOWS SOMETHING MUST BE DONE
"She goes, 'You have to do something, right' And I go, 'I do. Right?' " said Fallon. While he didn't have a clear plan of action, his mind was put on track to make something happen.
Fallon recalled how, back in 2001, after the Twin Towers attack, his colleague Conan O'Brien spoke of showing courage — even if it's pretend — to help others get by.
HOW THE GIRLS HELP OUT
Juvonen's help didn't stop at just advice, either. Fallon explained, "My wife is the brains behind the whole thing. She's the production scout, the producer, the lighting person, the editor, the director."
He couldn't do it without her. Fallon also has two little helpers in daughters Frances Cole, five, and Winnie Rose, six. The girls sometimes help by holding up cards if they're not playing behind the scenes.
At first, Fallon and his family did everything on their own. Later, NBC collaborated with the host to bring the segment to television. Soon enough, celebrities were back on talking to Fallon.
REALIZING THEY LIKE EACH OTHER
Back in March, Fallon got candid about how he and his wife's relationship had developed during self-isolation. "Me and my wife were talking, we were like: 'We actually like each other! We chose well!" the host said.
Despite their luck, Fallon also admitted that a lot of time with family could be overwhelming. He joked that the next step after social distancing is family distancing.
Fallon and Juvonen, a film producer, got married back in 2007. Last month, the pair spoke about their first meeting, which took place on the set of "Saturday Night Live."
JIMMY AND NANCY'S LOVE STORY
At the time, Juvonen was new to the place, and it was Fallon who gave her a warm welcome when she arrived. Later on, she developed a crush on him after seeing how he interacted with Bradley Thomas' kids.
Fallon thanked actress Drew Barrymore for creating their love story as it was Barrymore that brought her friend, Juvonen, to the set one day. They also worked on the set of "Fever Pitch" together thanks to the actress.
Fallon realized he had fallen for Juvonen one rainy day when she wore a pink sweater and white pants and stood against a gray background. The pair later met up in London, and the rest is history.
Please fill in your e-mail so we can share with you our top stories!