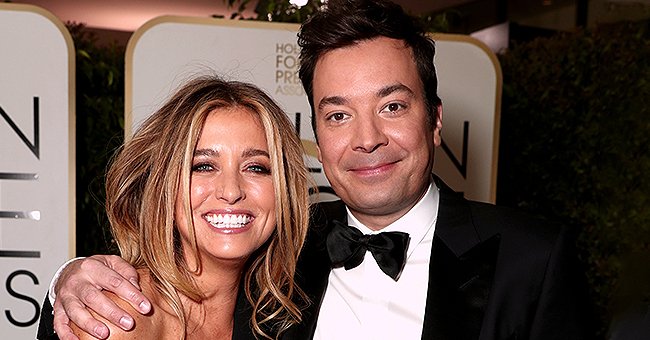 Getty Images.
Jimmy Fallon and Wife Nancy Juvonen Share Their Love Story on 'The Tonight Show'

Jimmy Fallon and his wife of twelve years, Nancy Juvoven, admit that they "chose well" as social-isolation only brought them closer - and it led to the couple reminiscing about the start of their love story.
On Tuesday's episode of "The Tonight Show," Jimmy and Nancy shared how they have Drew Barrymore to thank for what turned into a long and happy marriage.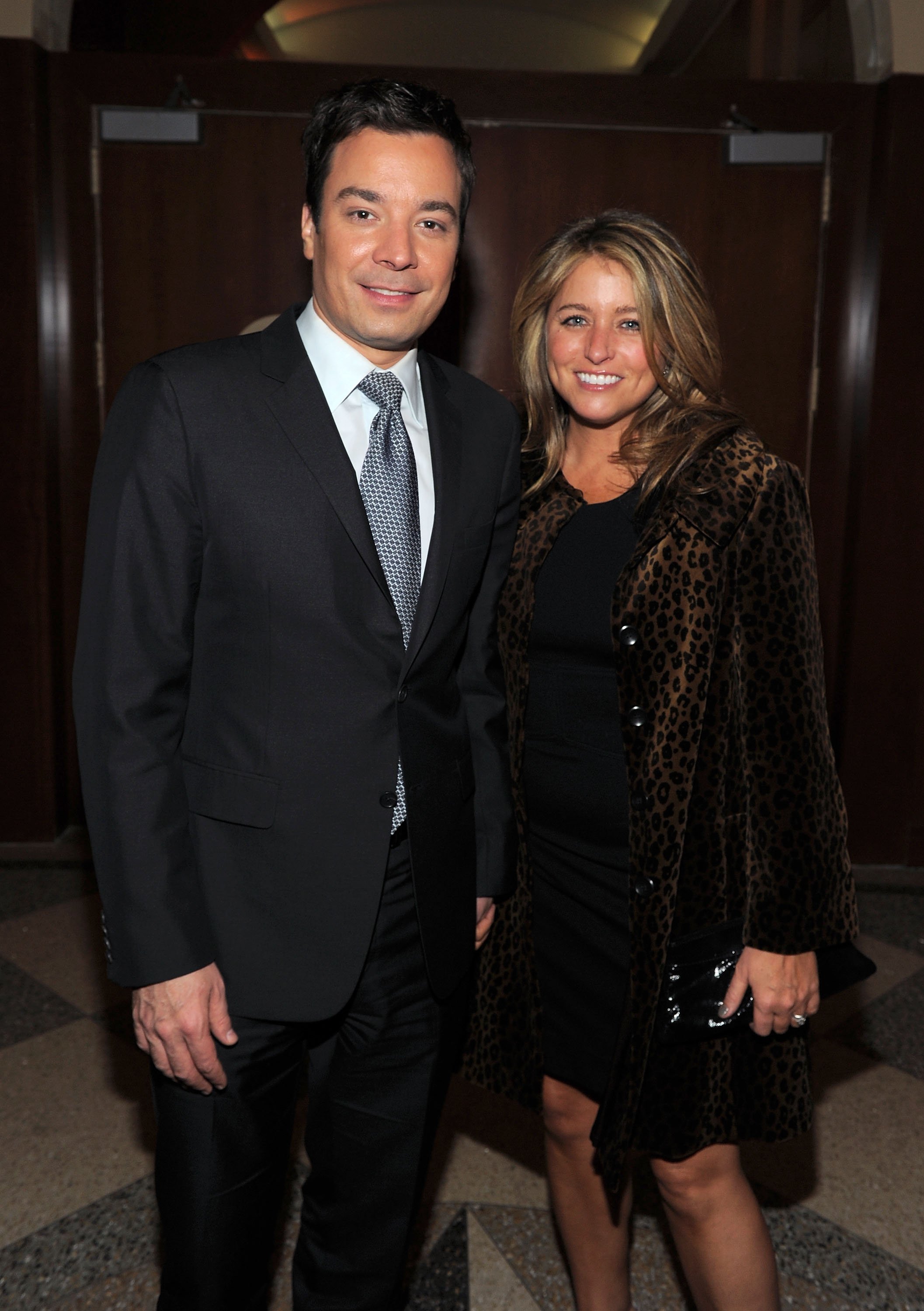 Jimmy Fallon and Nancy Juvonen attend Food Bank For New York City's Annual Can-Do Awards Gala on April 7, 2011, in New York City. | Source: Getty Images.
HOW THEY MET
Their story began back in the early 2000s when Drew Barrymore hosted "Saturday Night Live." Drew's friend Nancy Juvoven accompanied her to the set, where she ran into Jimmy Fallon - who worked as a cast member on the show from 1998 until 2004.
Recalling the day, Nancy said that she felt "intimidated" by the environment, so she "crept in quietly," or so she thought. She caught Jimmy's eye, and he immediately went over to make her feel welcome, as she added:
"All of a sudden Jimmy goes, 'Hey, Nancy! You're Nancy? Hi, it's so nice to meet you, welcome! And I felt just so embraced and cool."
THEIR SECOND ENCOUNTER
The couple saw each other again when Jimmy and Drew worked together on the film "Fever Pitch," which Nancy helped produce.
The camp feel of the location, and Jimmy's fun nature appealed to Nancy, but it wasn't until the co-producer, Bradley Thomas' kids came to the set that she really fell for Jimmy.
WHEN THEY FELL IN LOVE
Nancy watched the way Jimmy played with Bradley's son Charles, and her "heart just sort of melted even more." Jimmy also felt the same about Nancy.
Jimmy recalled a "rainy gray" day in Boston, the day he first "experienced the magic that is Nancy," as she walked onto the set.
Everything looked gray and walking into it "almost like a painting" with her pink sweater and white pants, blond hair, and green backpack, Jimmy said she "stood out like neon."
The pair bonded while working on "Fever Pitch," and they later met up again in London. Realizing that he had developed feelings for her, Jimmy told Nancy that he missed her. Since she felt the same way, they started dating.
MAKING THINGS OFFICIAL
In August 2007, Nancy and Jimmy went to Nancy's parents' New Hampshire summer home, where Jimmy popped the question on the dock. Recalling the moment in 2018, Jimmy said:
"I'm a pretty mushy guy . . . and I just wanted it to be perfect. I got down on one knee and I immediately [started weeping]."
Four months after getting engaged, the couple tied the knot and now share two children, 6-year-old Winnie Rose, and 5-year-old Frances Cole.
With Jimmy doing at-home episodes of "The Tonight Show," the girls get to spend more time with their dad, but the same goes for quality time with Nancy - which strengthens their bond.
Having spent so much time together amid social isolation, Jimmy and Nancy realized that they "chose well" because they "actually like each other."
Their affection for each other also comes through in birthday celebrations. When Nancy turned 50 before the pandemic set it, Jimmy Fallon surprised her with a thoughtful gift.
Jimmy made Nancy a mixtape of her favorite songs but told her that they had to go look for something to play it on in the garage. Once outside, Nancy's brother drove up in a large bus - which they used to drive around all over town and relive some magic moments.
Please fill in your e-mail so we can share with you our top stories!