Dee Dee Davis of 'Bernie Mac Show' Flaunts Braids in Black Leather Jacket
American actress Dee Dee Davis, famous for playing the character, Bryana, "Baby Girl" Thomkins on the "Bernie Mac Show," shared a cute picture of herself flaunting her braids. 
Dee Dee Davis came into the world's consciousness with her portrayal of the character "Baby Girl" on the "Bernie Mac" show, for which she won a Young Artist award in 2004 at the age of 8. 
Years have passed, and Dee Dee is now a fully grown lady, though she still has that cute innocent face from the show. The actress recently shared a post on her social media channels that showed her looking gorgeous.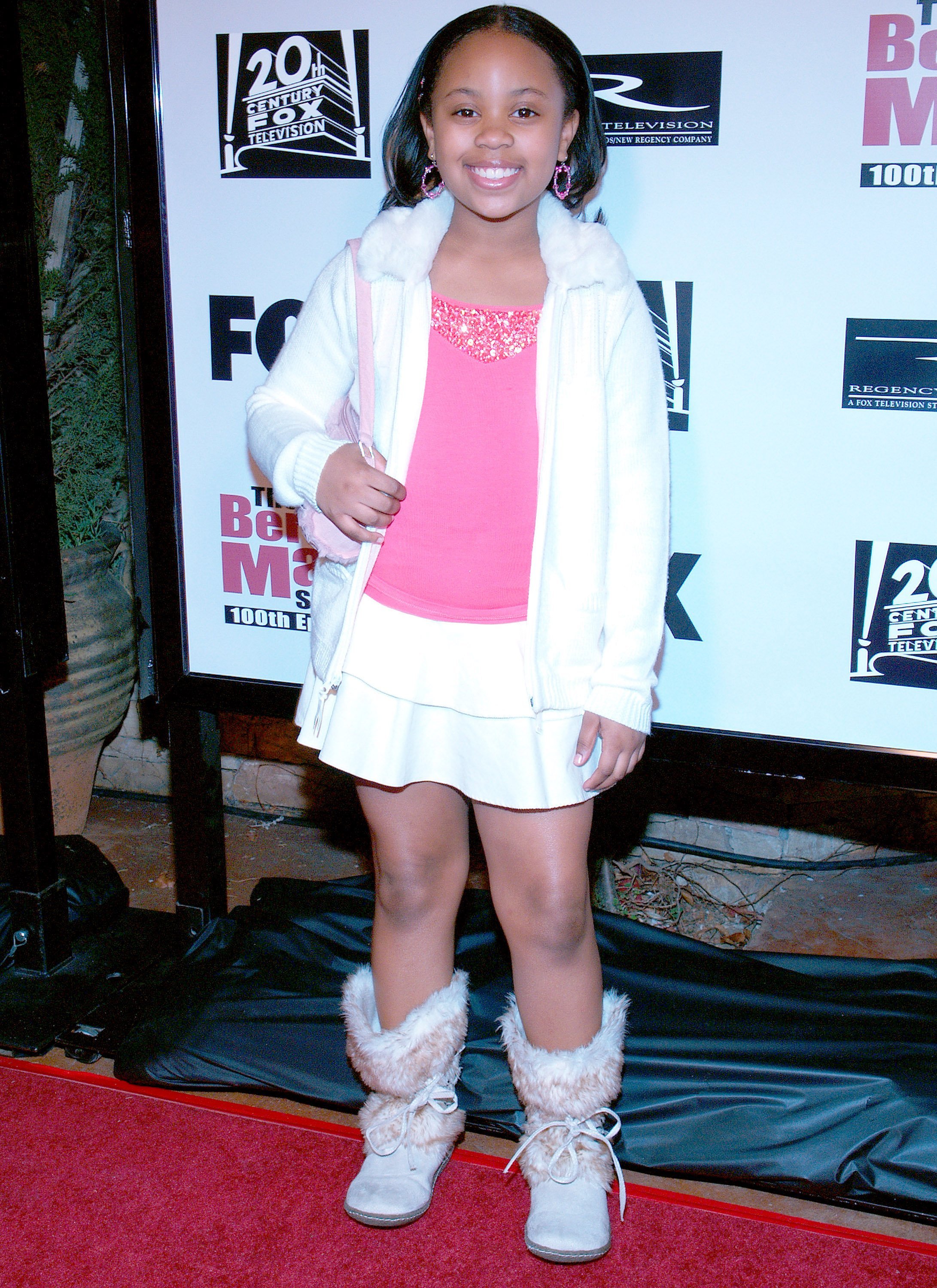 Dee Dee shared a lovely picture on her Instagram page that showed her dressed in a black leather jacket, jean pants, and also barefoot. She also flaunted her braids in the photo. 
In the caption to the Instagram post, she wrote, "Aight so BOOM!" and thanked the photographer, Charles Gipson, for the amazing shot. Dee Dee also shared more pictures on her Twitter handle, and captioned it: 
"Aight so Boom." 
The 24-year-old Dee Dee was born on April 17, 1996, in Culver City, California, to her parents, Sydney and Darryl Davis. Apart from starring in the "Bernie Mac Show," the actress has also made appearances in other series like "ER," and "Strong Medicine." 
Dee Dee also made guest appearances in the medical drama series "House," and "The Game." The actress took a break from her profession in 2007 to focus on her education. 
The show's main character, Bernie Mac, died in 2008, following complications from pneumonia. 
Aight so Boom 💥 pic.twitter.com/TfJbCyUiYO

— Dee dee Davis (@DeeskiiAlmighty) May 3, 2020
Dee Dee has been in a relationship with her partner, Smokey Lee Jackson, since 2014, and announced in 2017 that she was expecting her first child. She later gave birth to a son, Logan Anthony Lee Jackson. 
Fans of "The Bernie Mac Show" usually recall with fondness the memories they enjoyed from the show when it was still in its heydays on television. 
Those fans got a chance to relive those memories in 2018, when the cast of the show got together for a reunion interview in Los Angeles, California. 
The cast members that came together included Kellita Smith, Camille Winbush, Dee Dee Davis, and Jeremy Suarez. It will be recalled that the show's main character, Bernie Mac, died in 2008, following complications from pneumonia. 
The cast members of "The Bernie Mac Show" have moved on to have more success since the show ended in 2006. Kellita Smith has continued acting and has worked in some television films afterward. 
Camille Winbush continued acting, and also explored her passion in music, while Jeremy Suarez also continued with acting, and led his voice to do voiceover work for some video games. Dee Dee, on the other hand, is into fashion and continues to raise her son together with her partner.