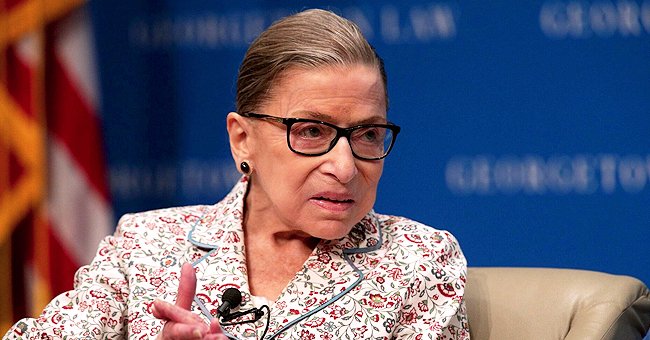 Getty Images
Ruth Bader Ginsburg's Late Husband Marty Found Her Cute and Smart on the First Date, Their Son Claims
Ruth Bader Ginsburg's late husband, Marty, found her cute and smart on their first date. Their love was unconditional, according to their couple's child.
James Ginsburg said that his father found Ruth "awfully cute" the first time they met at Cornell University. It was Marty's roommate who set up a blind date for Ruth.
"Then he noticed, she's awfully smart," James said. His mother said that Marty was the only young man who cared that she has a brain. The couple got married in 1954, right after college.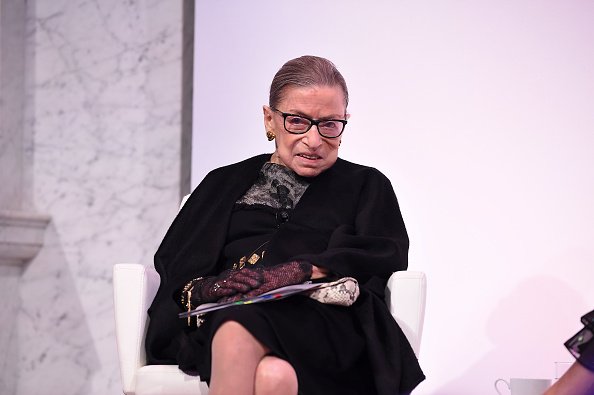 Ruth Bader Ginsburg at the 2020 DVF Awards on February 19, 2020 in Washington, DC. | Photo: Getty Images
POWERFUL CONNECTION
In a new book series, "I Know This to be True," Ruth recalls her powerful connection with his husband. The notable women's rights advocate shared that Marty was very supportive of her vision for equality and service, as reported by People.
Ruth said that Marty never regarded her as a threat or competition. He had a sense of security and was confident about his talent.
"I think he believed that because he wanted to spend the rest of his life with me, I had to be somebody special. That was his attitude," Ruth said in the book.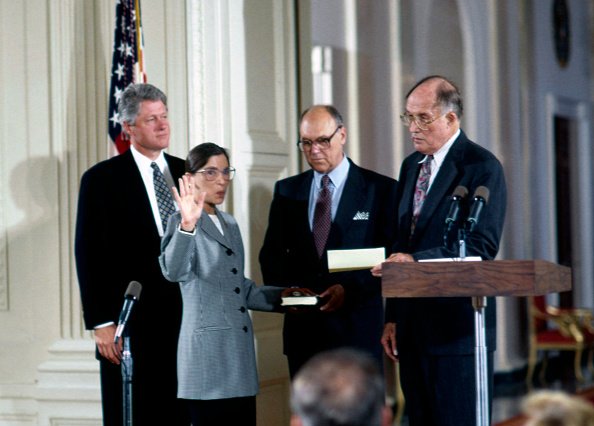 Marty holds the bible as Ruth is sworn in as a Supreme Court justice of the United States, Washington, DC, on August 10, 1993. | Photo: Getty Images
POSITIVE CHANGES
If it were not for Marty's deep support, Ruth wouldn't be the feminist icon she is today. Marty brought positive changes into Ruth's career, as reported by Washington Post.
He was the one who led a campaign to make Ruth part of the Supreme Court in the early 1990s. It was the position Ruth had been aiming for in years.
Now that Marty is gone, Ruth cherishes his memory in a different way.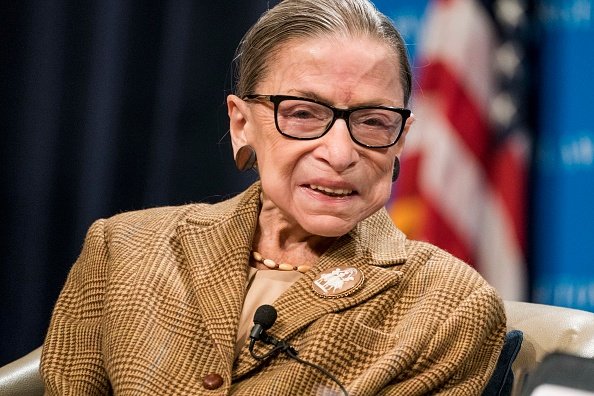 Ruth Bader Ginsburg at the Georgetown University Law Center on February 10, 2020 in Washington, DC. | Photo: Getty Images
DO THE JOB
The respected Georgetown University tax professor smoothened Ruth's path despite other people's doubts.
No campaign for a seat in the Supreme Court had been led by a husband, only Marty. At the age of 78, Marty died in 2010 after a battle with cancer.
He died peacefully in their home. Now that Marty is gone, Ruth cherishes his memory in a different way. She started diving into work at the court, as reported by NPR.
She explained that she had to get past whatever her aches and pains were after his loss. From that moment on, she just wanted to do the job.
The 86-year-old Supreme Court justice has fought cancer on four different occasions. Now dealing with colon cancer, Ruth has talked candidly about battling the illness without Marty on her side.
Please fill in your e-mail so we can share with you our top stories!