Ruth Bader Ginsburg Got Candid about Battling Cancer without Her Husband Marty
Supreme Court Justice Ruth Bader Ginsburg has fought cancer twice in her life. The first time around, she had her loving husband, Martin Ginsburg, to support her; the second time, however, he had already passed away. 
Ruth Bader Ginsburg's health has been a source of concern for the past year. The 86-year-old Supreme Court justice has fought cancer on four different occasions, the last one taking place last summer.
Still, despite her health struggles, Ginsberg has only missed oral arguments once, in January 2019.
FIRST TWO ROUNDS
President Bill Clinton appointed Ginsburg as an Associate Justice of the U.S. Supreme Court in 1993, and six years later, in 1999, she was diagnosed with colon cancer for the first time.
Going from having her husband as her backbone—encouraging her to get better and heal fast—to being alone, made a massive difference for Ginsberg's recovery from surgery.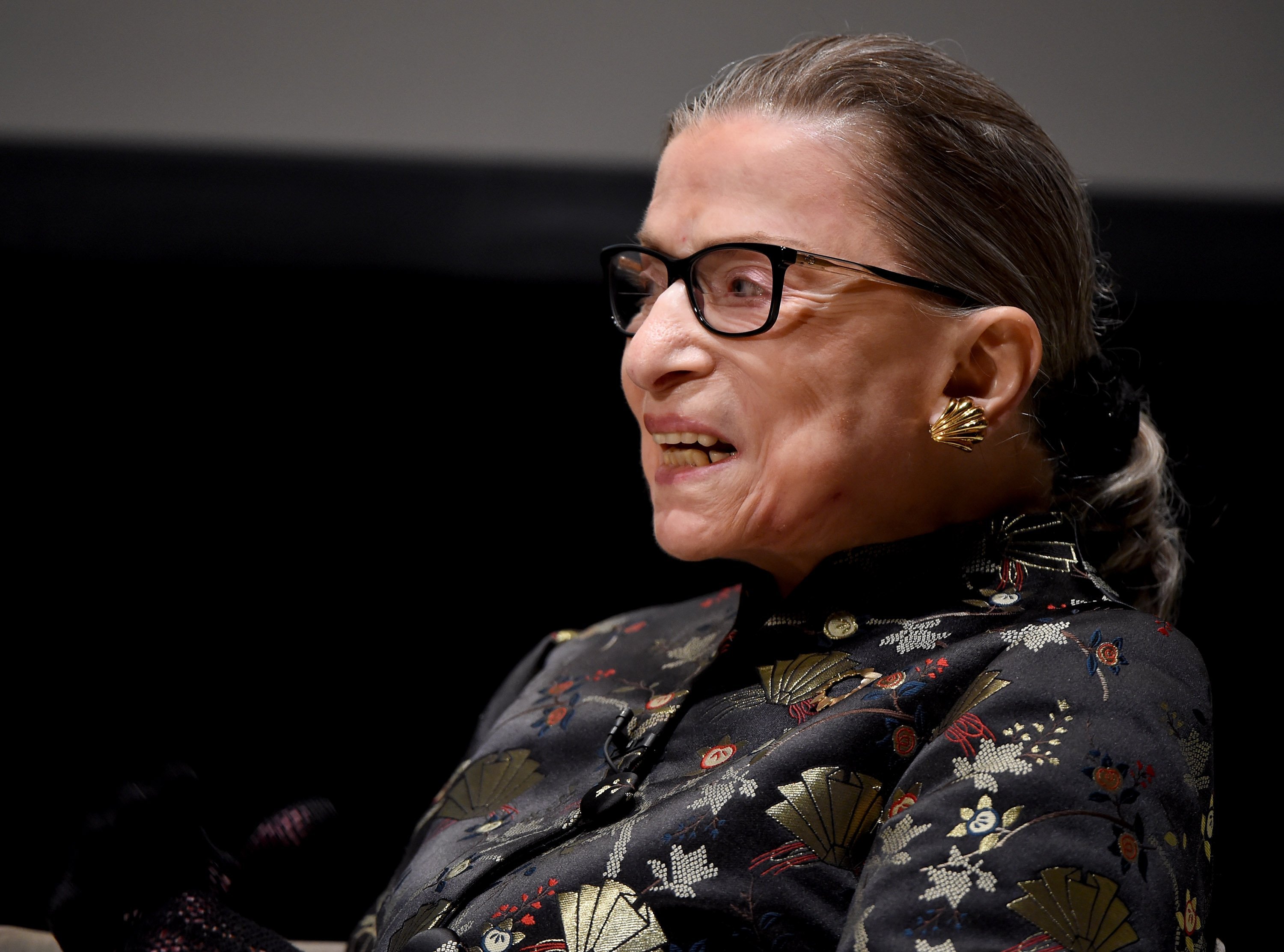 Back then, she underwent chemotherapy and radiation and never missed a day at work.
Ginsberg's second bout of cancer came in 2009, when, during a routine annual check-up, a CAT scan revealed a small tumor in her pancreas.
The justice underwent surgery at the Memorial Sloan-Kettering Cancer Center and was back to her duties only two weeks later.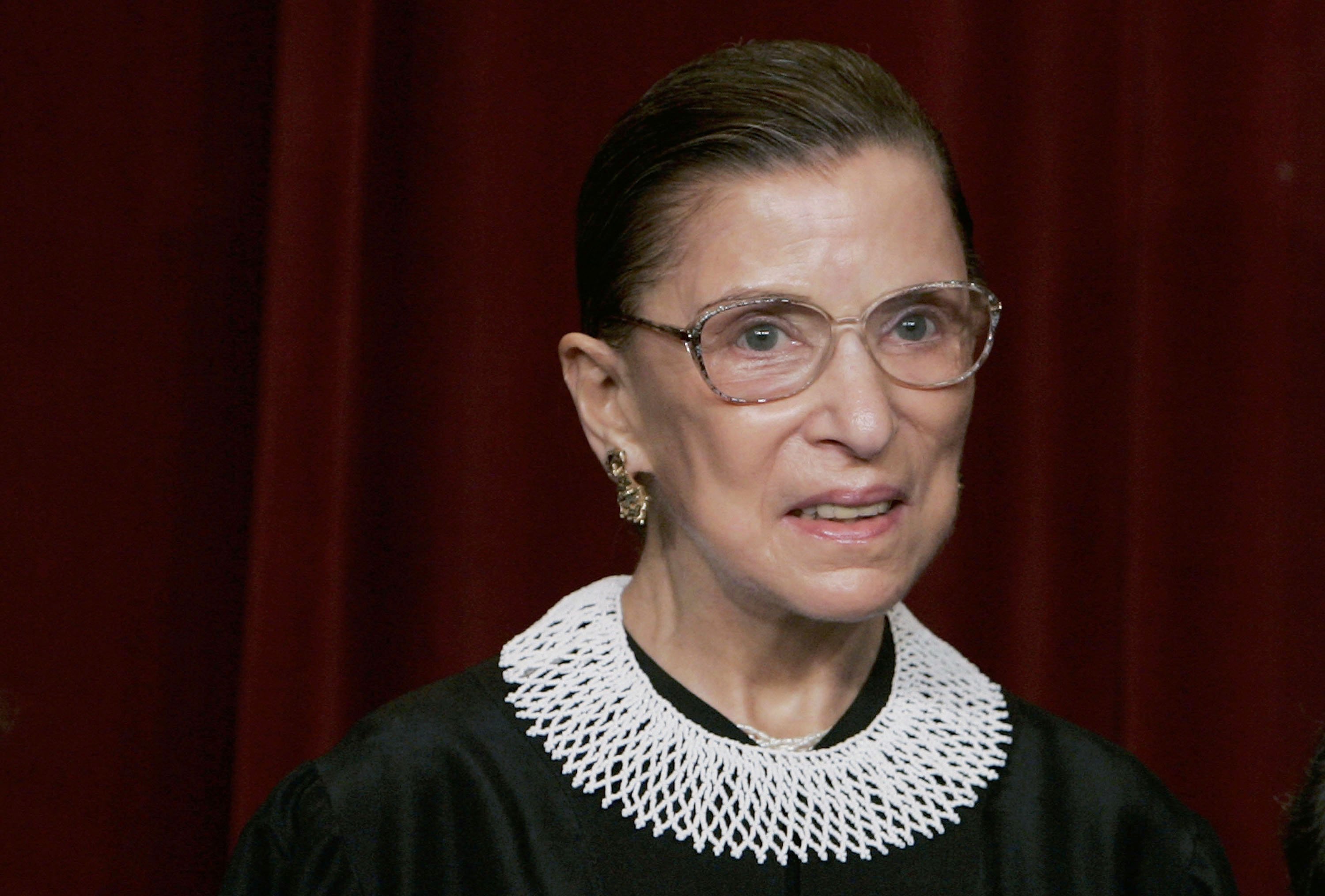 Back then, Senator Jim Bunning of Kentucky suggested that Ginsberg would be dead within six months because pancreatic cancer was "bad cancer." Ginsberg recalled his comments in an interview with NPR in January 2019 saying:
"There was a senator, I think it was after my pancreatic cancer, who announced with great glee that I was going to be dead within six months. That senator, whose name I have forgotten, is now himself dead, and I am very much alive."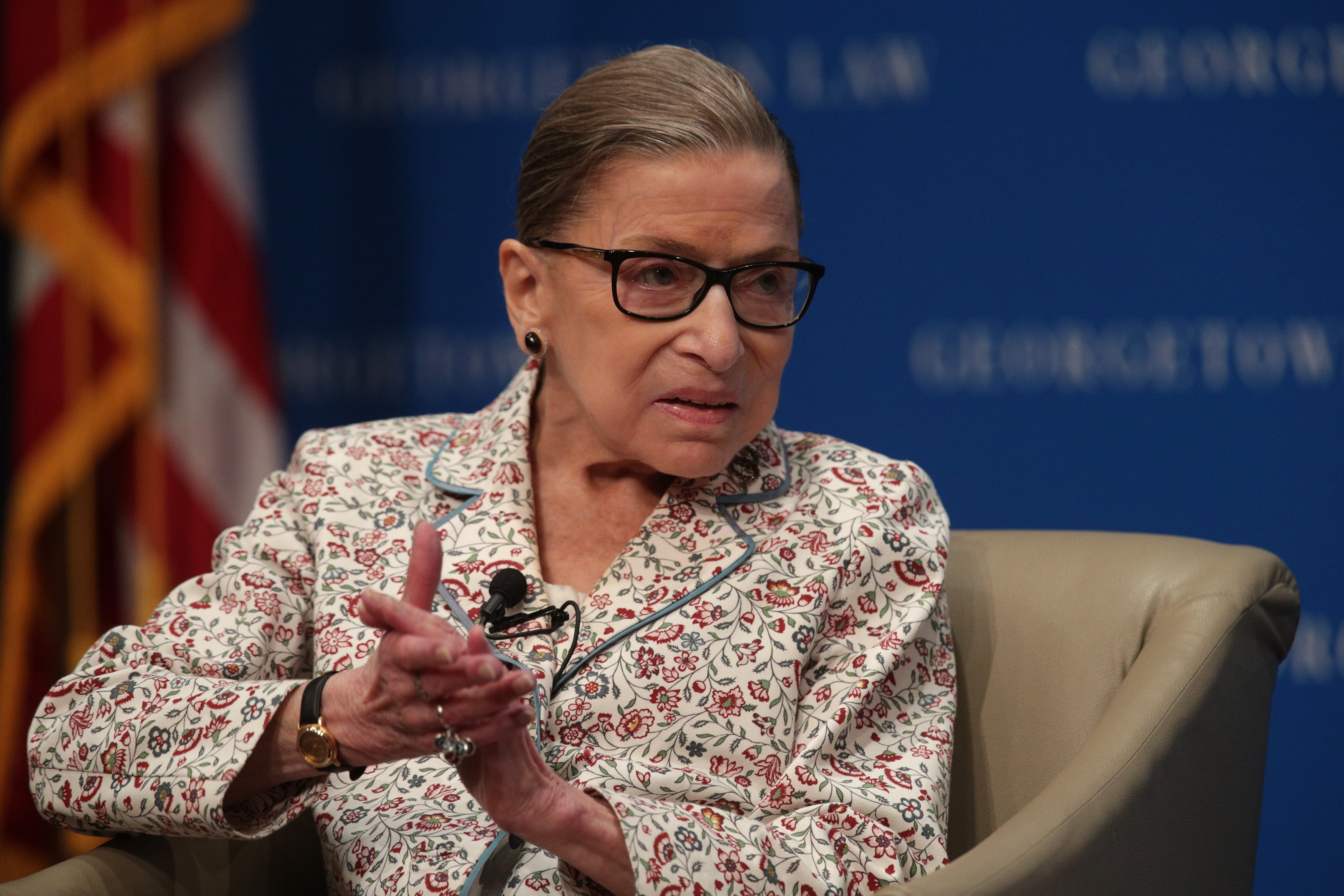 STILL A SURVIVOR
In November 2018, Ginsberg fell in her office at the Supreme Court and fractured three ribs. It was during her hospitalization after the fall that doctors discovered cancerous nodules in her lungs.
Then, in December, Ginsberg underwent a lobectomy, a procedure where doctors remove a portion of a diseased lung. Part of a statement released by the Supreme Court at the time read:
"Post-surgery, there was no evidence of any remaining disease. Scans performed before surgery indicated no evidence of disease elsewhere in the body. Currently, no further treatment is planned."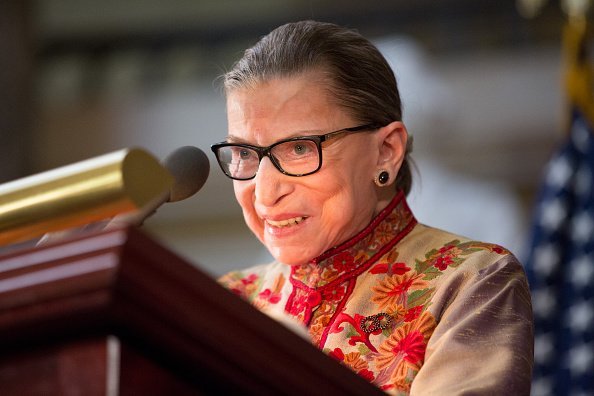 That was the one instance when Ginsberg missed an oral argument, as she was absent when the court went back into session in January 2019. However, she was back at work in February.
Seven months later, Ginsberg faced another bump on the road when a cancerous tumor was discovered on her pancreas for a second time.
The Supreme Court revealed in August 2019 that Ginsberg had completed three weeks of focused radiation treatment, and explained that, as part of the procedure, a stent was placed on Ginsberg's bile duct.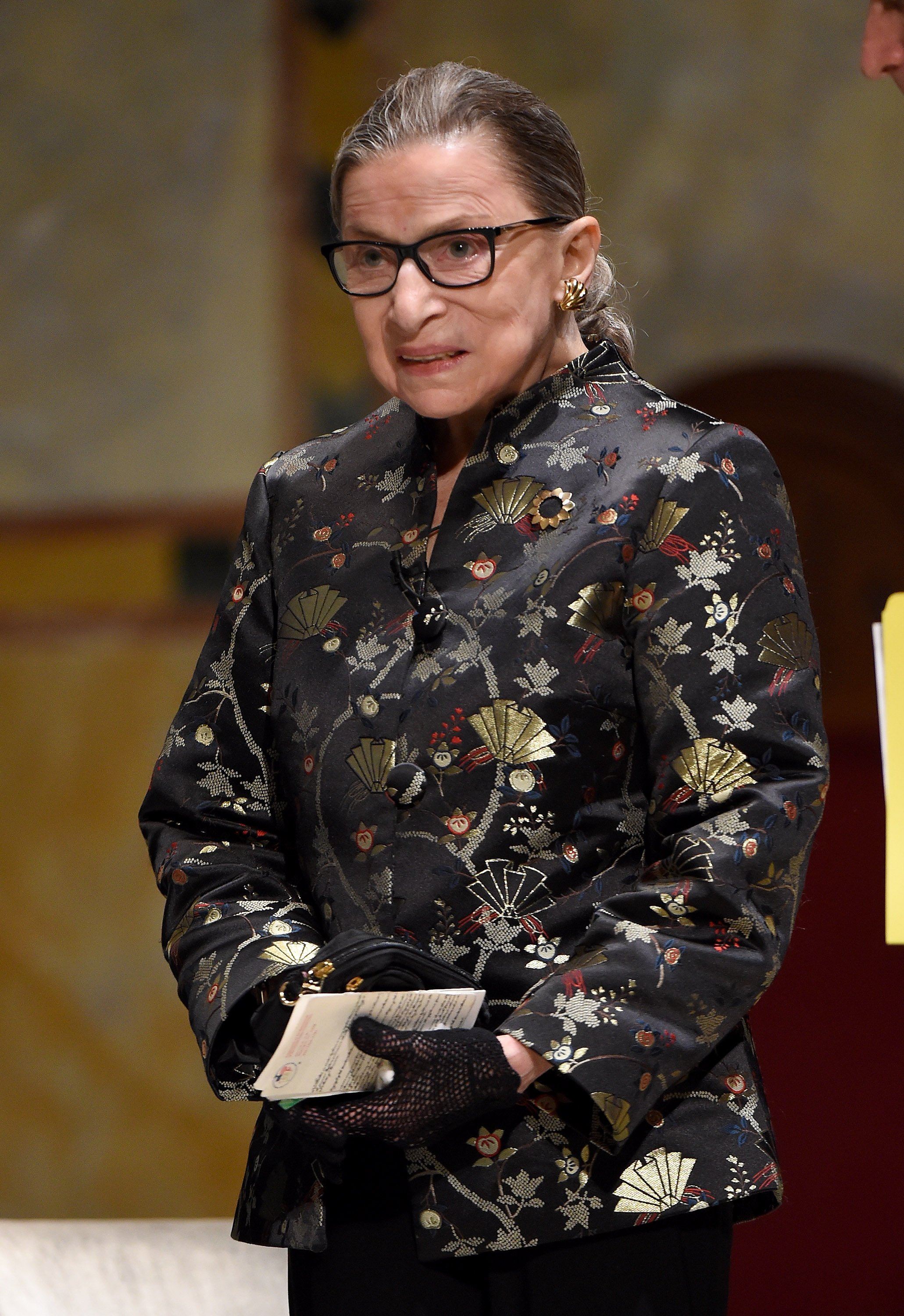 Ginsberg kept an active life even after the surgery, as she was spotted around New York and also attended some plays and opera performances before the Supreme Court started a new term in October.
MISSING HER HUSBAND
Although Ginsberg has come out victorious in all of her battles with cancer, the first two times, she had her late husband, Martin Ginsberg, as a source of encouragement and entertainment while she dealt with the disease.
Martin, who was a prominent tax lawyer and professor, passed away in June 2010 from complications with metastatic cancer.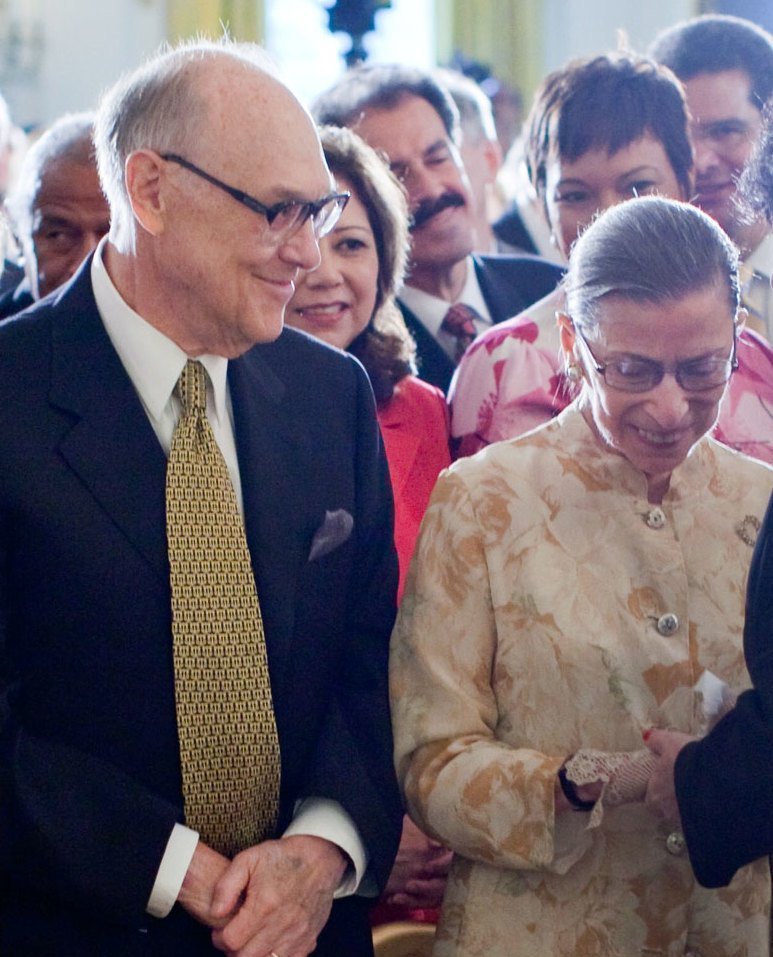 He and Ginsberg were married for 56 years, and the justice said in her interview with NPR that having Marty by her side was a source of reassurance. 
Martin, she said, slept on a couch despite having a bad back; once yanked a needled out of her in the middle of a blood transfusion because he realized there was a mismatch with some antigens, and encouraged to do whatever physical activity the doctors required, even if she was exhausted.
"I might not have lived if he hadn't been there," the justice said.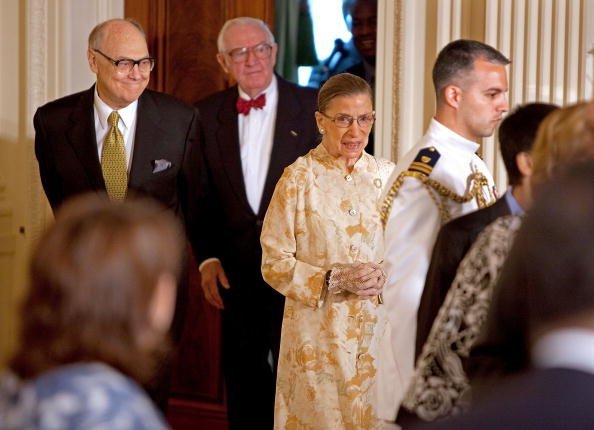 She also recalled that Martin would prepare her meals, take her walking around Georgetown, and read to her.
"I miss him every morning," she added, explaining that every day Martin would go through the papers and pick the articles he knew she'd wanted or needed to read.
WORK KEPT HER GOING
Going from having her husband as her backbone—encouraging her to get better and heal fast—to being alone, made a massive difference for Ginsberg's recovery from surgery.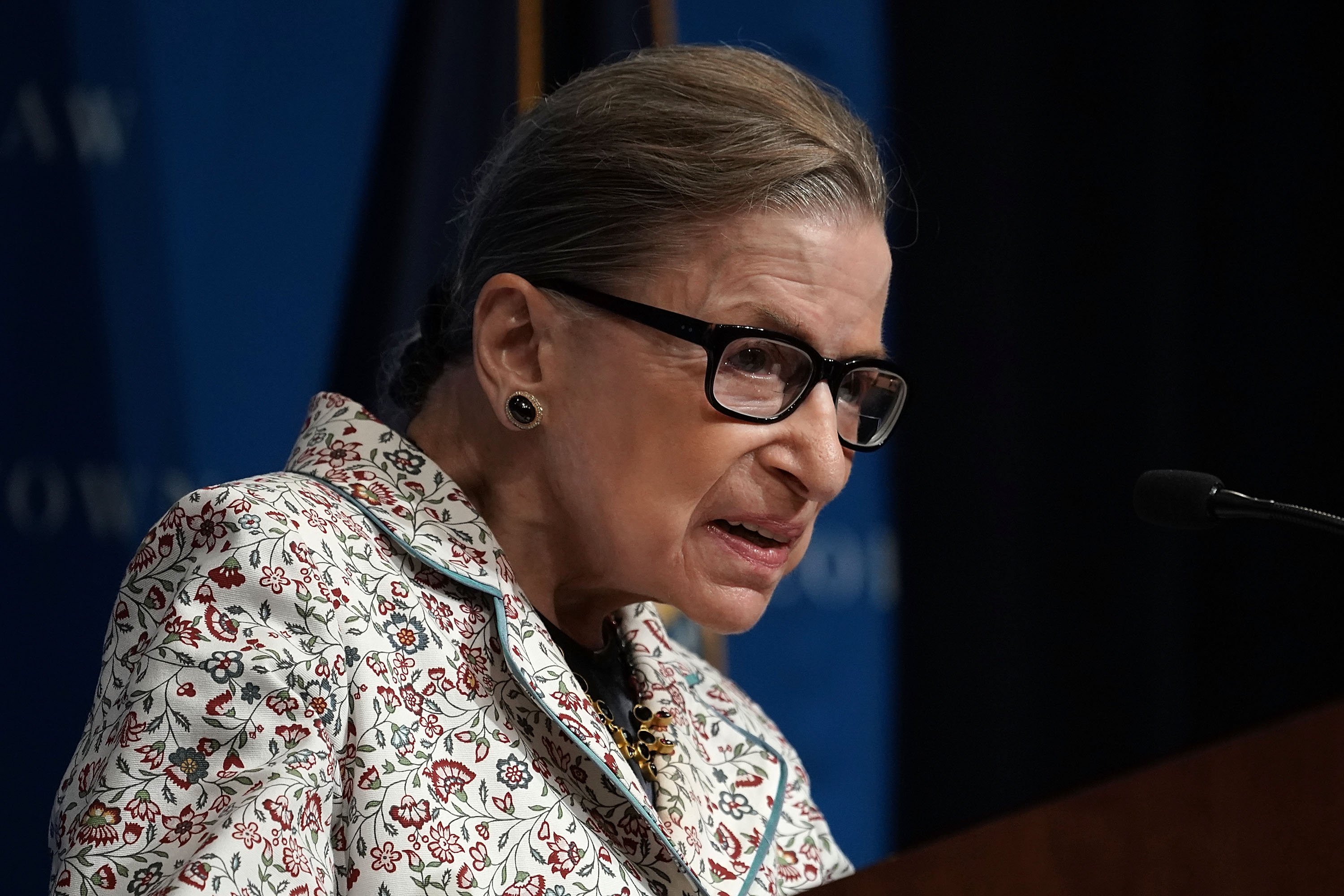 In the end, she said, work became her source of strength.
"The work is really what saved me," she said, and continued:
"Because I had to concentrate on reading the briefs, doing a draft of an opinion, and I knew it had to get done. So, I had to get past whatever my aches and pains were just to do the job."
Still, she mentioned that her two kids—daughter Jane and son James—offered their support, visiting her during the weekends and making sure she did what she needed to do, like walking half a mile after her pulmonary surgery.
Earlier this year, Ginsberg slammed down rumors about her health when she told CNN that she was cancer-free.