Michelle Obama's Daughter Malia Talks about Mom's Influence on Netflix's 'Becoming'
Malia Obama, the oldest daughter of Michelle Obama, opened up about the impacts her mother had during her time in the office of the FLOTUS, in a Netflix documentary titled "Becoming."
Michelle Obama wrote a book titled "Becoming," in it, she detailed both known and unknown facts concerning her family, background, the responsibilities of the first lady, among other experiences.
Recently, however, the onscreen version of the memoir featured her family members saying one thing or the other concerning Michelle.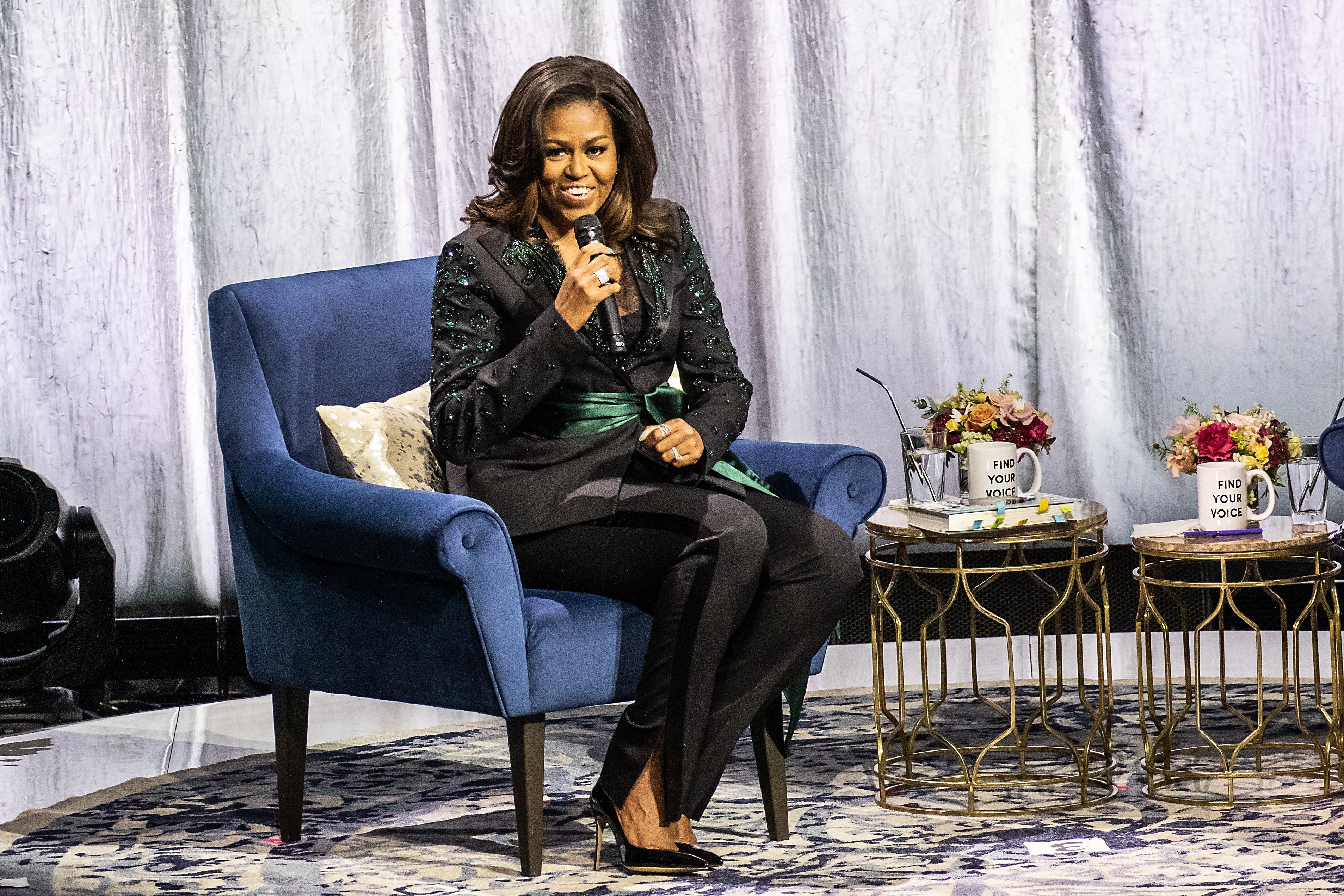 Malia, who joined her mother, Michelle Obama, on one of her book tours, went on about how her mother's "so good."
Fondly referred to as "little potato" by her mama, the 21-year-old detailed what she felt after seeing the crowd that turned up to support Michelle. She said:
"...those eight years weren't for nothing, you know?...people are here because people really believe in love and hope and other people."
Most parts of the documentary centered on Michelle's arena shows, which involved her answering questions that run into hours with the likes of notable TV personalities such as Gayle King and Stephen Golbert.
Malia's grandma, Marian Shields Robinson, and uncle, Craig Robinson also starred in the film. The Robinsons reminisced about past years by looking at family images together.
During their parent's eight-year tenure, the girls' were clad in mainly presidential-approved clothes.
Former President Obama equally featured in "Becoming." A scene showed the loving husband during a surprise visit as he gifted his woman some fresh flowers at her Washington D.C tour.
Shasha, Malia's younger and only sister, wasn't mute or absent during filming. The 18-year-old had some impressive things to say about her mother. Speaking of her achievements, Sasha said:
"I'm excited for her to be proud of what she's done. Because I think the most important thing for a human to do is to be proud of themselves."
The Obama girls were very young when their parents assumed their offices, and as much as they've grown physically, their sense of fashion has equally evolved with time.
During their parent's eight-year tenure, the girls' were clad in mainly presidential-approved clothes. As the first family in the country, it was essential to have them dress appropriately and with modesty.
Malia Obama has maintained a sense of modesty even outside the white house. Sasha, on the other hand, opts for a chic and trendy style.
Time has allowed them to make their choices, so has Michelle, who told Meghan Markle in an interview about how she lets her kid explore and have their privacy even as a mother.