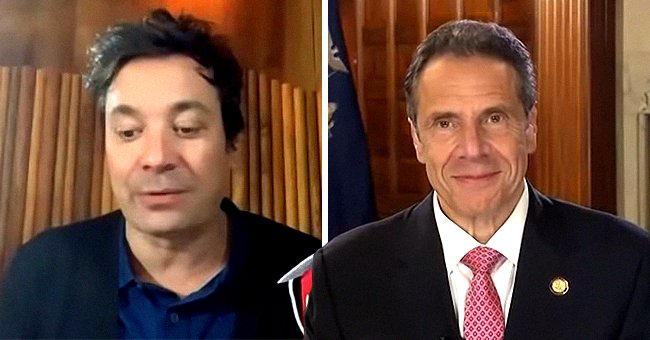 YouTube/The Tonight Show Starring Jimmy Fallon
Andrew Cuomo Says Quarantining with His 3 Daughters Has Been a Silver Lining

The governor of New York, Andrew Cuomo explained how being in quarantine with his three daughters has been a blessing in disguise to him.
During a Wednesday chat with Jimmy Fallon, Andrew Cuomo opened up about his life in self-quarantine during the COVID-19 outbreak.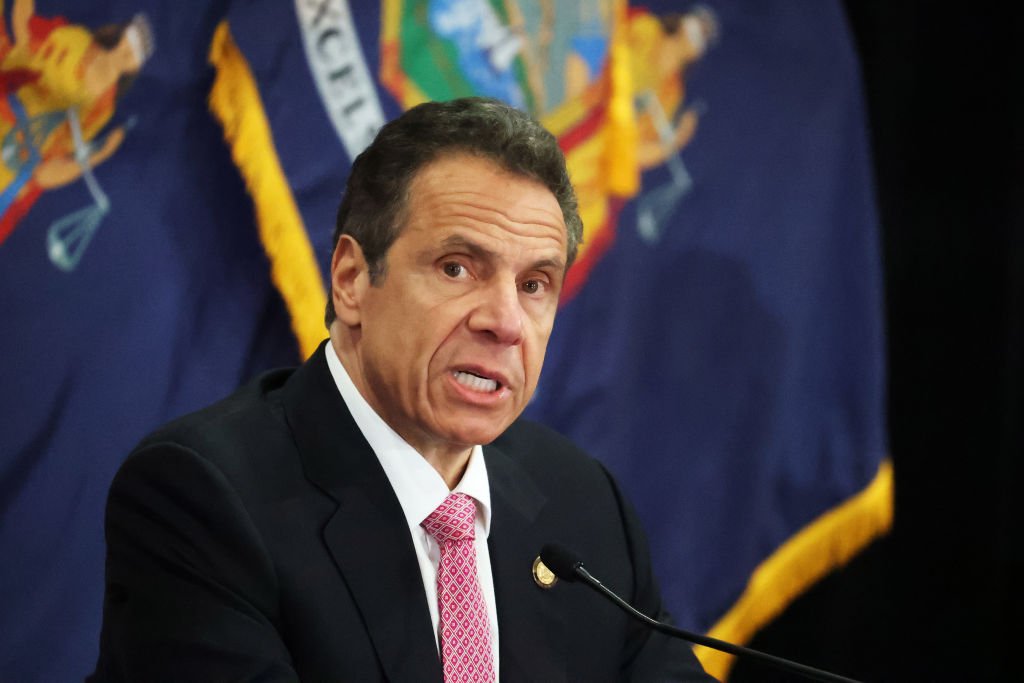 New York Governor Andrew Cuomo speaks during a Coronavirus Briefing on May 06, 2020 | Photo: Getty Images
According to a report by ET Online, the New York governor who talked to Jimmy through a video call said that in the time of difficulty and uncertainty, he was grateful to be self-isolating with his kids, Cara, Mariah, and Michaela.
The internet was also focused on [Andrew Cuomo] online bicker with Chris as they have become known for taking slight jabs at each other during Chris's program on CNN.
The 62-year-old, who shares all his children with his ex-wife, Kerry Kennedy said that even though his daughters were in their early 20s, it was a silver lining when they had to come back home.
While 22-year-old Michaela went to Brown University, where she majored in education and human development, her elder sister, Mariah majored in history and graduated with honors from the same Ivy League.
During her time at Brown, Mariah was a staff writer for "The Brown Daily Herald," which gave her the power to discuss topics ranging from wage abuses suffered by the disabled to teacher shortages.
As for Cara, who is Mariah's twin, Oprah Magazine reported that the 25-year-old went to Harvard University, where she got her bachelor's degree in government, which had a small focus on ethnicity migration and human rights.
While speaking his Sunday press conference, ET Online noted that their 62-year-old father discussed how he reacts to their boyfriends. Andrew, who is also the brother of journalist Chris Cuomo, advised fathers that:
"The answer on what you think of the boyfriend is always, 'I like the boyfriend.' Always."
While the governor talked about his relationship with his daughters, the internet was also focused on his online bicker with Chris as they have become known for taking slight jabs at each other during Chris's program on CNN.
Despite their playfulness, a source revealed that the Cuomo brothers took every bit of their jobs seriously. The source added that even though he had fun moments with his brother, Chris was not afraid to challenge his opinion regarding certain issues.
Please fill in your e-mail so we can share with you our top stories!