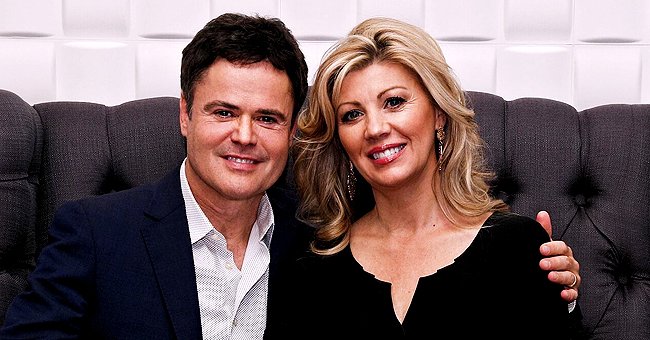 Getty Images
Donny Osmond Pays Tribute to Wife Debbie on Their 42nd Wedding Anniversary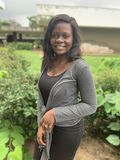 Donny Osmond and Debbie Osmond are 42 years in marriage, and the singer marked the occasion with a beautiful tribute in honor of his lovely wife, on his Instagram page.
American singer Donny Osmond has enjoyed an outstanding career in entertainment, be it as a musician, actor, television host, and former teen idol; it has been a career laden with success.
Another thing the 62-year-old has enjoyed great success in is his marriage to Debbie Osmond, whom he married in 1978. Forty-two years and five children after, the lovely couple is still very much in love and going strong.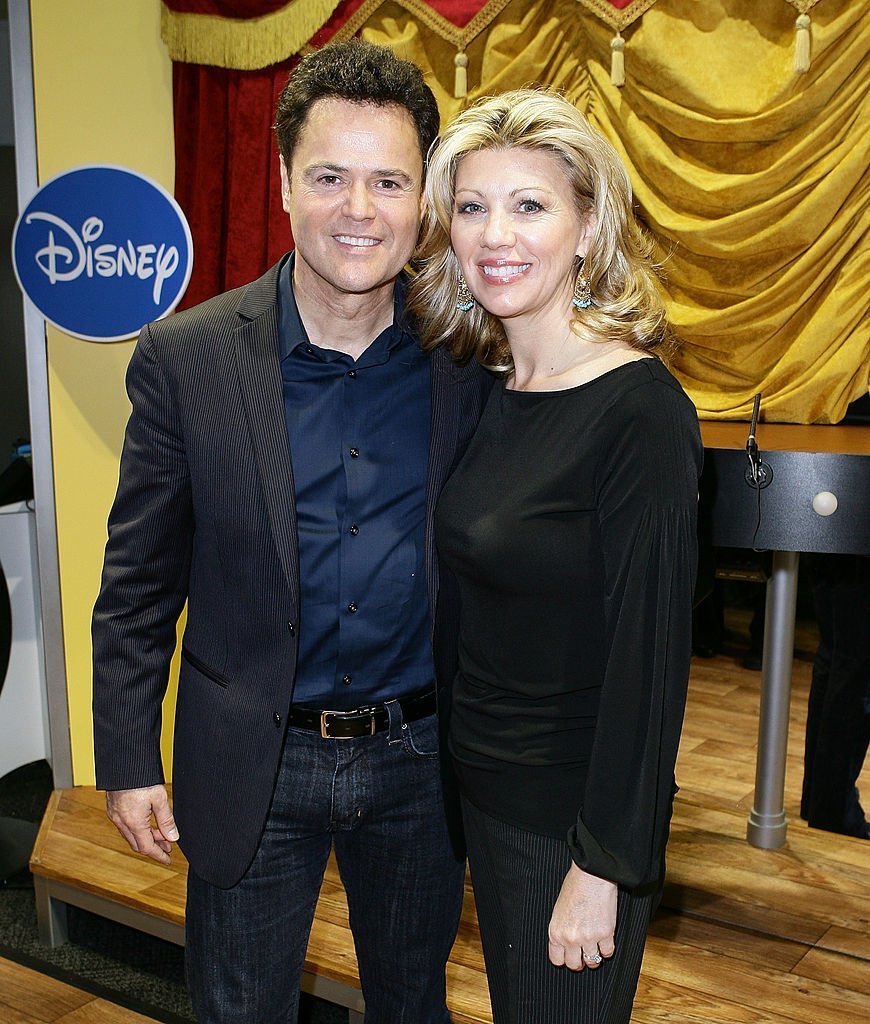 Donny and wife Debbie Osmond attend "Dance Star Mickey" at the Mattel Inc. Showroom on February 15, 2010. | Photo: Getty Images
Donny celebrated their anniversary on his Instagram page with a sweet post in Debbie's honor. He also shared four beautiful photographs of them from years back.
In the caption to his post, the proud husband noted that their anniversary celebration would look different than they planned, but that the greatest silver lining of the stay-at-home order was that he would have the chance to spend the whole day with his sweetheart. He also wrote:
"I love Debbie more with every passing day. I'm in the process of writing a song about her now...it's turning out to be the song that I've been missing to complete my new album."
Donny concluded by saying that the song is as beautiful as Debbie, and added, "Happy 42nd #Anniversary to the woman who inspires me daily."
Donnie and Debbie are parents to five sons, Donald, 40, Jeremy, 38, Brandon, 35, Christopher, 29, and Joshua, 22. Though they will have to spend their anniversary at home, it is expected that the sweet couple would find ways to make it a memorable occasion.
Debbie was the hot babe cheerleader in town and dated Donny's brother, Jay, before dating him.
They showed just how creative they could be even with the lockdown back in April, when Donny revealed that he and his wife were having date nights even after the social distancing measures were implemented.
In a post on social media, the "I'll Make a Man out of You" singer shared pictures of himself and Debbie at the Sundance Mountain Resort. He explained that the resort was a special place for him and his wife, adding:
"And since we are all getting a little bit of cabin fever, I decided to take my wife out to dinner. But where? Sundance, of course."
The singer added that the Sundance Car Café had just been started and that it was a brilliant idea. He also narrated how he and Debbie made reservations, drove to Sundance, and parked in their reserve spaces, abiding with social distancing restrictions.
After ordering their food and getting it in their car, the couple had a nice time eating together, and enjoyed the beautiful scenery, while reminiscing about the wonderful memories they shared at the resort.
Donny Osmond and Debbie Osmond met in 1975 when he was 16, and she, 15. Debbie was the hot babe cheerleader in town and dated Donny's brother, Jay, before dating him.
It would take three years for the singer to win the heart of the love of his life and convince her to marry him, which they eventually did when he was 20, and Debbie, 19. Theirs is indeed a beautiful love story.
Please fill in your e-mail so we can share with you our top stories!