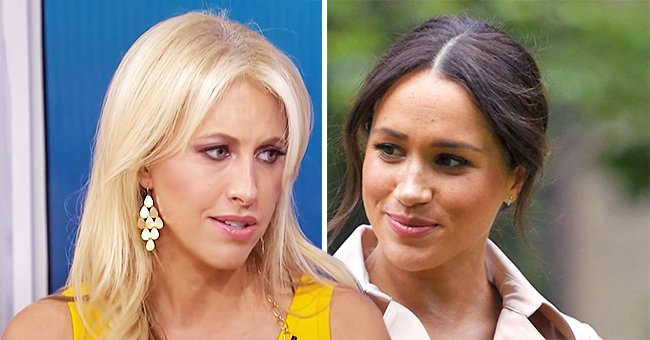 youtube.com/TODAY / Getty Images
Author Emily Griffin and Meghan Markle's Complicated Relationship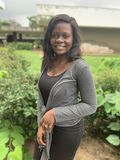 Author Emily Grifin has quite a few thoughts and opinions on Meghan Markle. Here is a look into their complicated relationship.
The differences that humans share is what makes interactions unique. The clash of individual thoughts and opinions is an ingrained part of human life.
Emily Grifin, the author of multiple selling books such as "Something Borrowed," and Meghan Markle have a somewhat complicated relationship that has stemmed from the moment Meghan married into the royal family.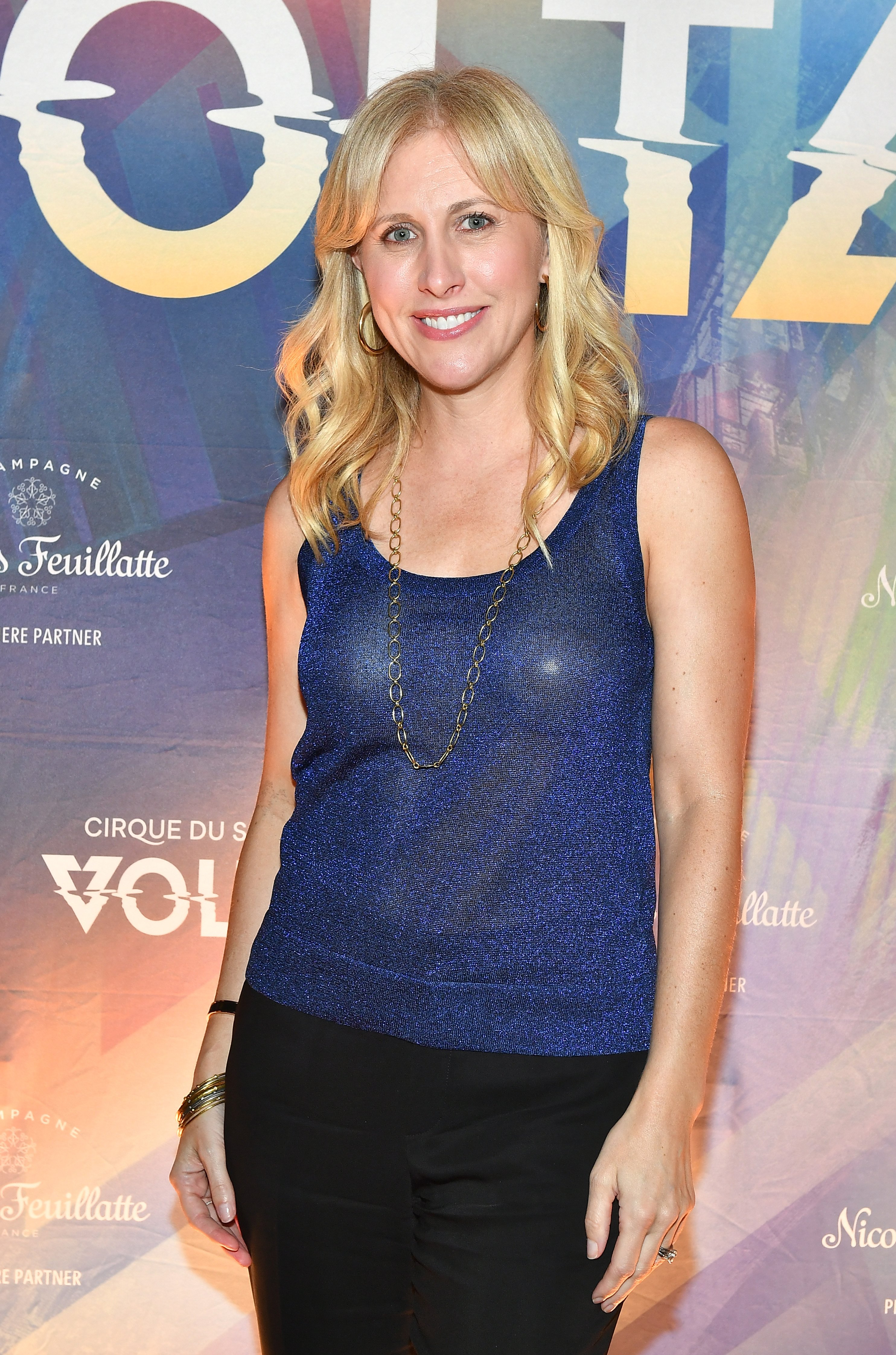 Emily Giffin at the premiere of VOLTA By Cirque du Soleil on October 10, 2019. | Photo: Paras Griffin/Getty Images
When Meghan and Prince Harry got married, Emily, who is a self-proclaimed anglophile, expressed that she was delighted about seeing the couple as they were some sort of inspiration.
Speaking of their marriage, Emily admitted that their love had given her some inspiration to work on a royal-themed novel. Speaking to Us Weekly, she said:
"I'm toying with the idea of something set in the world of the royals. Did you know that I like the royals?... Maybe in the backdrop of the storyline."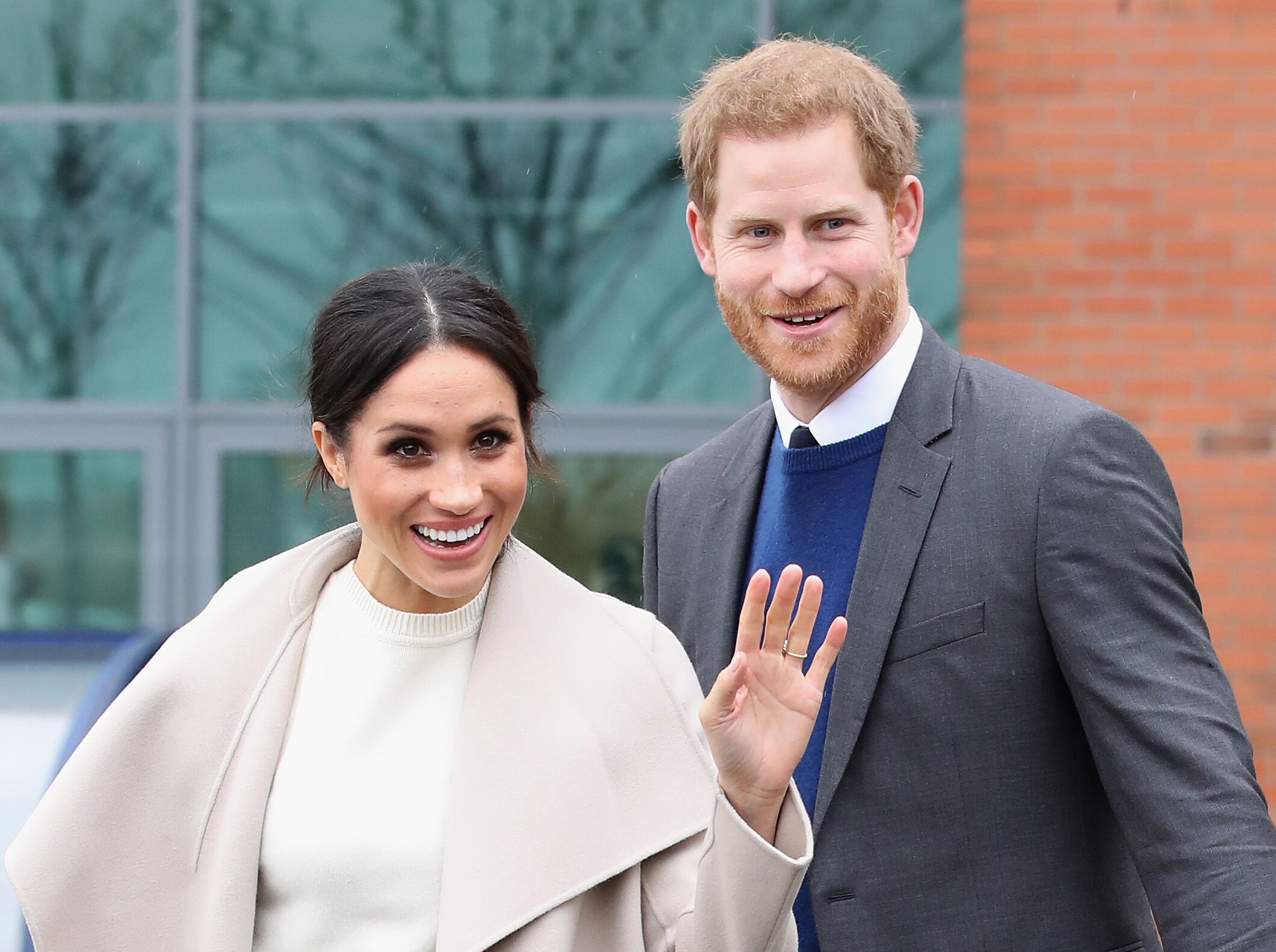 Prince Harry and Meghan Markle depart from Catalyst Inc, Northern Ireland's next generation science park on March 23, 2018. | Photo: Getty Images
Things, however, took a turn when Harry and Meghan decided to step back from their royal duties. For Emily, this departure from their royal duties was hard to grasp, and she struggled with her feelings.
Following their announcement to leave, Emily expressed disdain for the couple and alluded that while the couple had made claims to make the royal family more modern, all Meghan wanted was the fame.
Emily claimed that Meghan looked unmaternal and phony.
Emily expressed that after taking off her royal rose-colored glasses, it was easy to see that Meghan took the royal path with the wedding, title, and residence but decided that she did not like the life and wanted out.
She, however, tried to empathize with Meghan, stating that she understood how it must be hard for her to balance being a mother, a wife, and her royal duties. But on their decision to leave, Emily was blunt, stating:
"I will forever maintain that they — both MM and Harry — behaved selfishly. I feel like I'm part of another generation when I say this — but not everything is about 'happiness'..."
Emily mentioned that had Meghan and Harry announced their exit before their marriage or after spending a few years in the royal family, it would have been understood. Still, to her, it seemed the couple was not sorry for their actions, looking at how they went about it.
Recently, Emily slammed Meghan for the video that was shared to celebrate their son's Archie's first birthday. She claimed that the royal looked unmaternal and phony.
While Emily seems to have it against Meghan, some fans of the couple have continually supported them, stating that the mother-of-one was doing a great job raising her son.
Ultimately, Emily has expressed that she is not a bully, misogynistic, or racist, but her feelings are based on the facts that are before her at the moment.
Please fill in your e-mail so we can share with you our top stories!