Larry Birkhead Remembers Anna Nicole Smith with Unreleased Photo of the Late Model
Thirteen years after her death, Larry Birkhead paid tribute to the late model, Anna Nicole Smith, via his social media account. 
Larry Birkhead recently reminded his followers of the late model, Anna Nicole Smith, whom he dated and had a 13-year-old daughter, Dannielynn, with.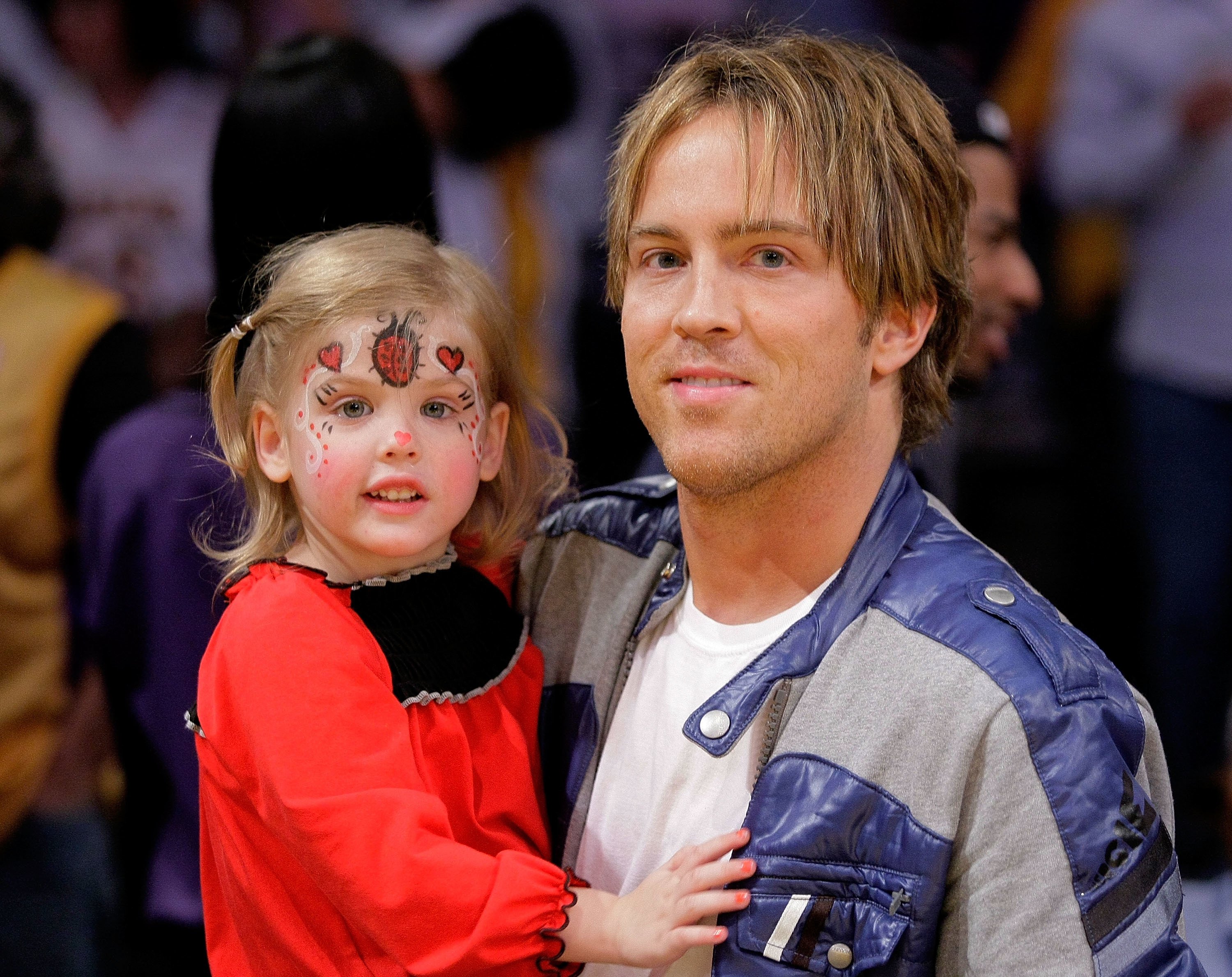 According to Inquisitr, the photographer and TV personality showed another side of the former Playboy model when he shared a photo of her visiting some nursing home patients in 2004.
While Anna was thirty-nine at the time, her daughter was just five months old.
The picture showed the late 39-year-old in a white slip dress and full makeup as she chatted with an older woman at a Nebraska nursing home three years before her death.
Through the caption of the image, Larry claimed that "Anna's kindness and good deeds often went unreported." That sentiment was one that Larry's followers agreed on as they took to the post's comment section to state how much of a "sweet soul" she was.
The onetime Guess poster girl and Larry's relationship lasted for a two-year period, which was followed by a custody battle for the daughter.
On my way to The Kentucky Castle 🏰 to @mrjaxtaylor and @BNCartwright wedding. Excited for them! Congrats! 👰 🎩 #kentucky #jaxandbrittany #vanderpumprules pic.twitter.com/Oodp3Qoqkv

— Larry Birkhead (@larrybirkhead) June 29, 2019
According to Good Morning America, things only got settled after there was a paternity test that proved Larry was Dannielynn's father.
The paternity test had become necessary after several men, including Anna's attorney, Howard K. Stern, claimed they were the baby's father. On Feb. 8, 2007, Smith, who had problems with prescription drugs, was found dead in a Florida hotel room.
Anna Nicole Smith's Ex, Mark Hatten, Killed in South Carolina Shooting https://t.co/JinUdYmV4L

— TMZ (@TMZ) May 7, 2020
An investigation ruled the official cause of death to be an accidental overdose. While Anna was thirty-nine at the time, her daughter was just five months old.
Before her unfortunate death, Anna had come from a poor upbringing to become one of the most popular faces as a Playboy cover girl and Guess model in the '90s. She even managed to have a reality show before they became a common thing on television.
What life is like for Anna Nicole Smith's daughter, nearly 10 years after her mom's death https://t.co/winTYzPJtv pic.twitter.com/Ks4LtHAWLk

— TODAY (@TODAYshow) September 12, 2016
During her 26th year, Anna got married to an 89-year-old billionaire, J. Howard Marshall, whom she had met while she was working at a strip club. 
Unfortunately, her husband died in 1995, and what ensued was a battle for her inheritance as she sued his late husband's heirs for half of his $1.6 billion estates.