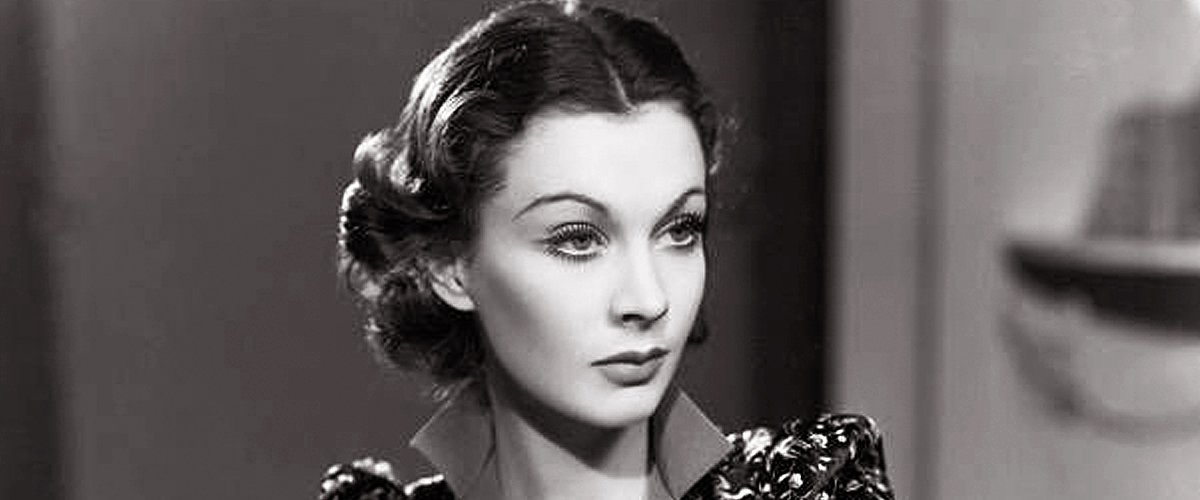 Getty Images
Vivien Leigh Battled Bipolar Disorder — inside 'Gone With The Wind' Star's Life and Death

Actress Vivien Leigh's real-life story is as tragic and dramatic as that of her most famous personage, Scarlett O'Hara.
In 1936, Southern writer Margaret Mitchell published her epic story of love and survival during the American Civil War, "Gone WIth the WInd," and the novel quickly became one of the greatest bestsellers of all time.
The movie rights were quickly snapped up, and the search for Scarlett O'Hara became a fever that swept the nation, with tens of thousands of women vying for the coveted role. Producer David O. Selznick and director George Cukor's choice would finally fall on a little-known British actress, Vivien Leigh.
The first signs of Leigh's instability manifested early on while playing Ophelia to Olivier's "Hamlet"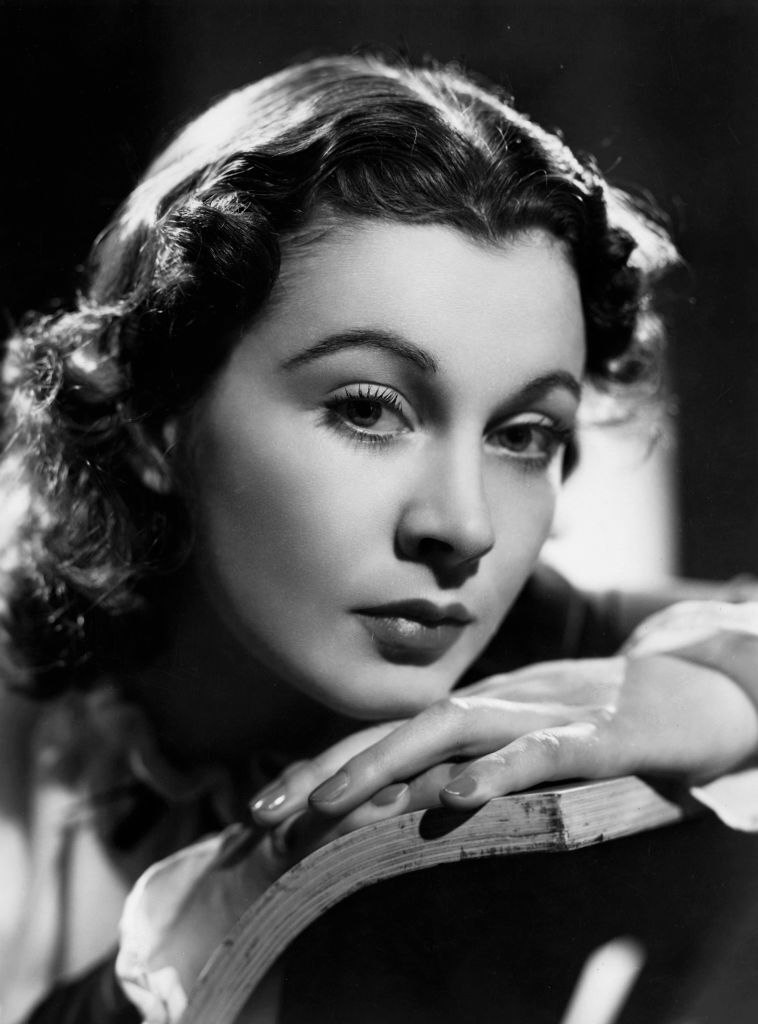 Promotional shot of Vivien Leigh in the play 'Serena Blandish' at the Gate Theatre in London in 1938 | Source: Getty Images
A SHAKESPEAREAN ACTRESS IN HOLLYWOOD
The stunningly beautiful Leigh caught Selznick's eye in a 1937 British movie, "Fire Over England," in which she co-starred with the already-iconic Laurence Olivier.
Leigh's beauty was luminous and astonishing, an easy match for the collectively imagined perfections of the fickle, tempestuous southern beauty. What Selznick -- or anyone else -- did not know was that under that fragile beauty was an equally fragile psyche.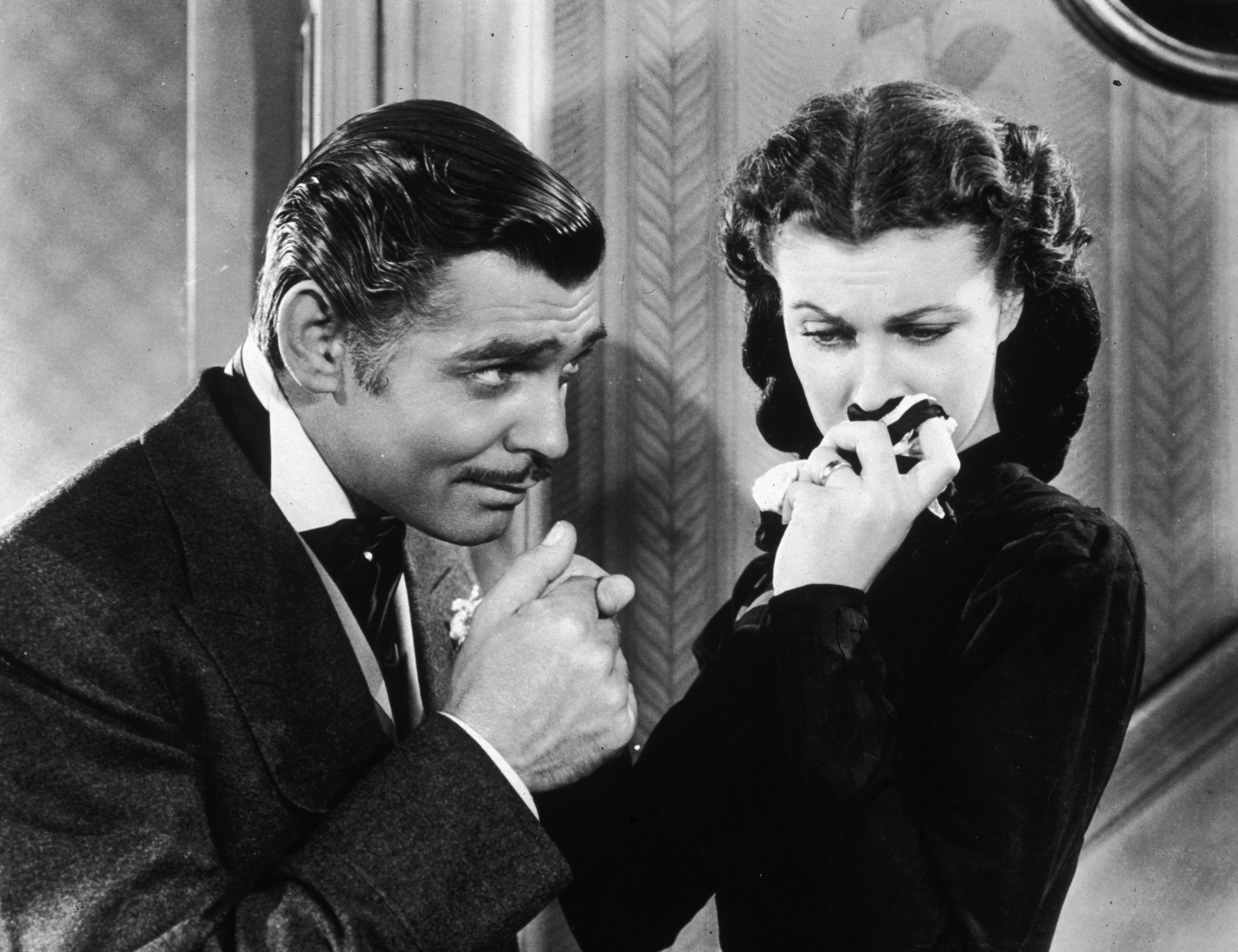 Clark Gable as Rhett Butler with Vivien Leigh as Scarlett O'Hara in 'Gone With The Wind' | Source: Getty Images
BECOMING SCARLETT O'HARA
The move to Hollywood to make the most anticipated motion picture of all time was nerve-wracking for the most resilient, but Leigh managed it with aplomb, bolstered by her then-lover, Olivier.
The great thespian had fallen in love with her during the filming of "Fire Over England," and despite their both being married, a love affair began that was to last all their lives.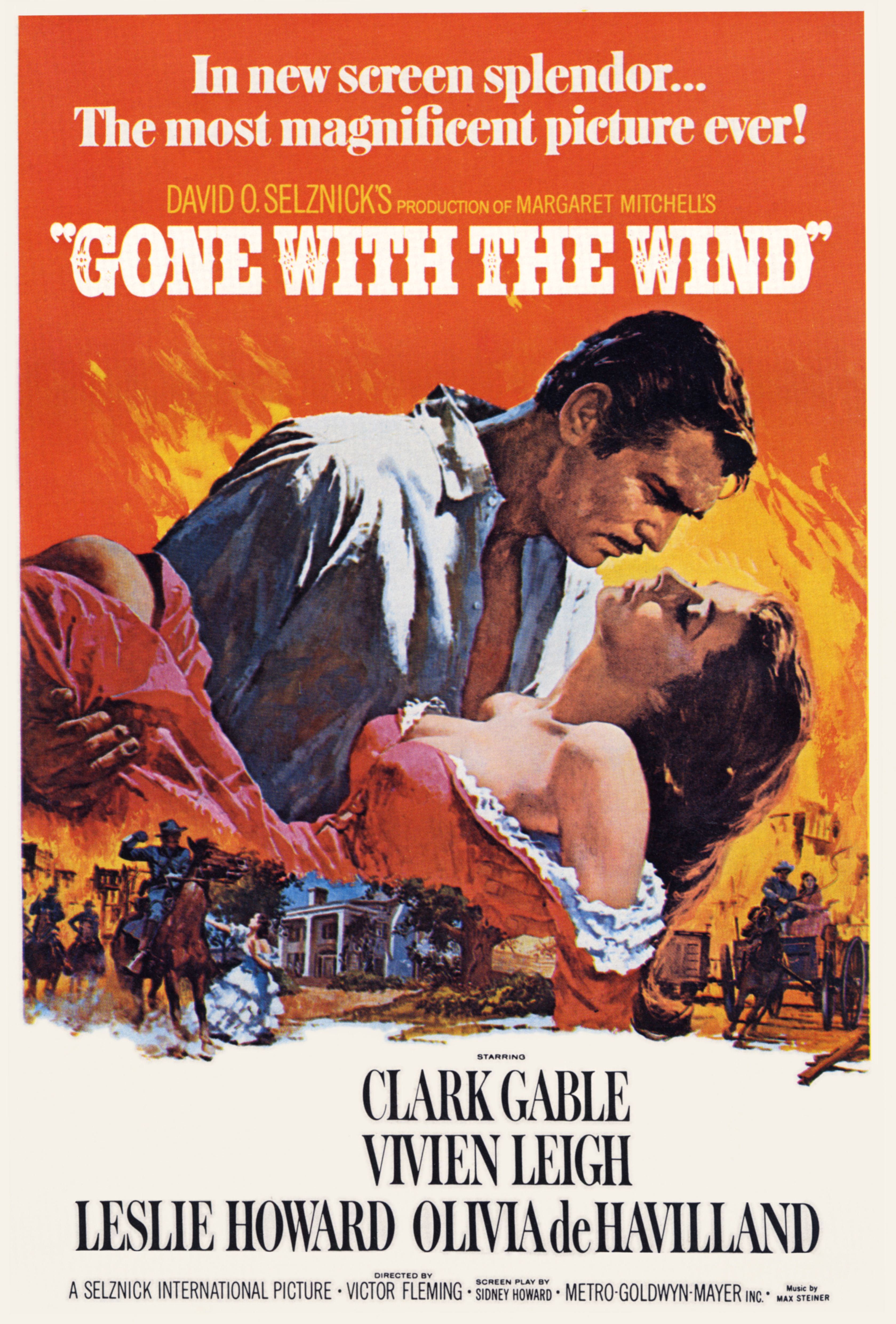 Movie poster for "Gone WIth the WInd" | Source: Getty Images
THE FIRST SIGNS
The first signs of Leigh's instability manifested early on while playing Ophelia to Olivier's "Hamlet" in which, during a rehearsal, she lost control and began screaming at her co-star in a deranged manner. The lapse was seen as "artistic temperament" but was probably the first symptom of the health issue that would plague her life.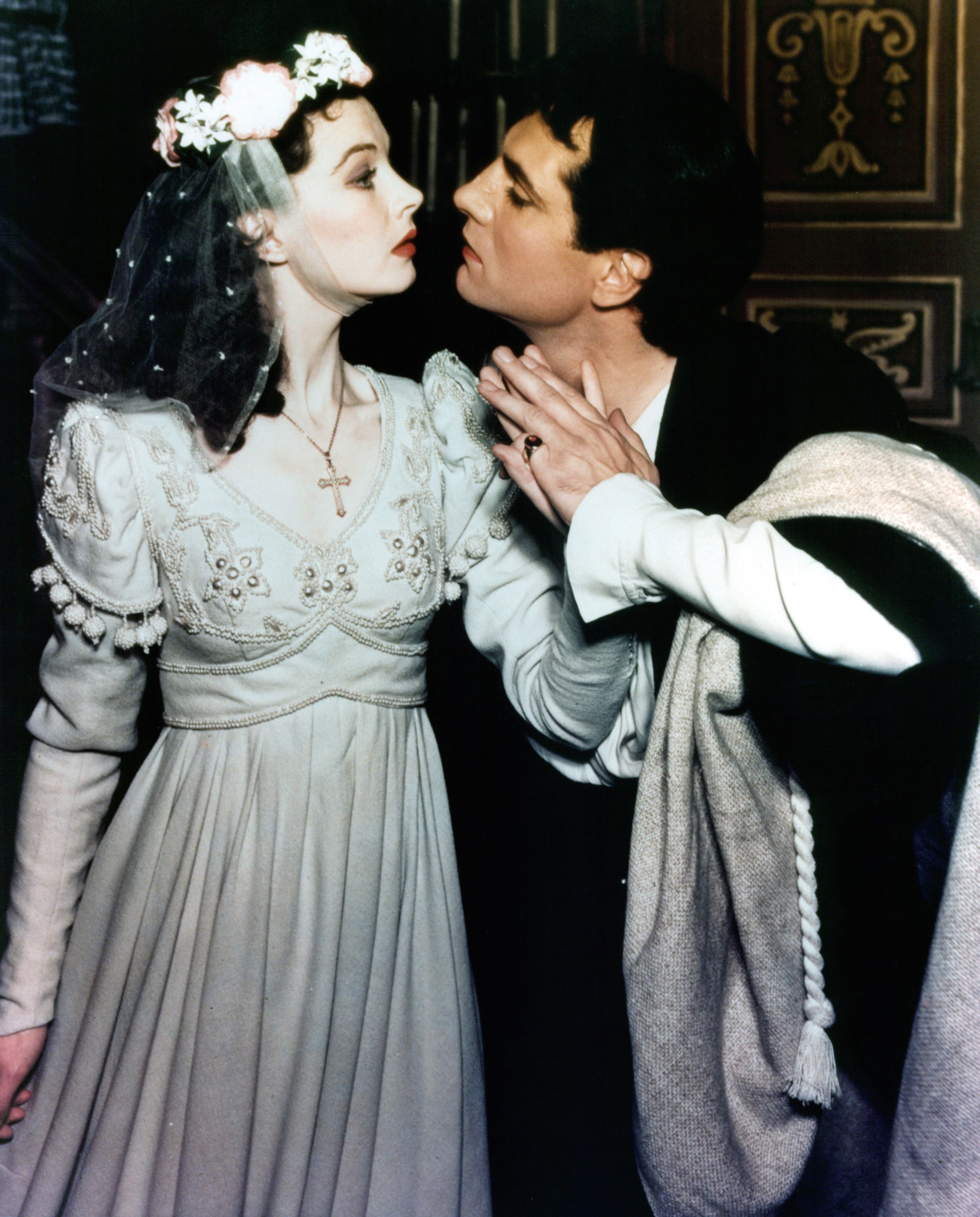 Vivien Leigh and Laurence Olivier in the 1940 stage production of 'Romeo and Juliet' | Source: Getty Images
LOSING "WUTHERING HEIGHTS"
A harsh blow, which was to damage Leigh's fragile self-esteem, was losing the coveted role of Kathy in "Wuthering Heights," the adaptation of Emily Bronte's classic gothic novel. The producers chose another British beauty, Merle Oberon, to star opposite Olivier's Heathcliff.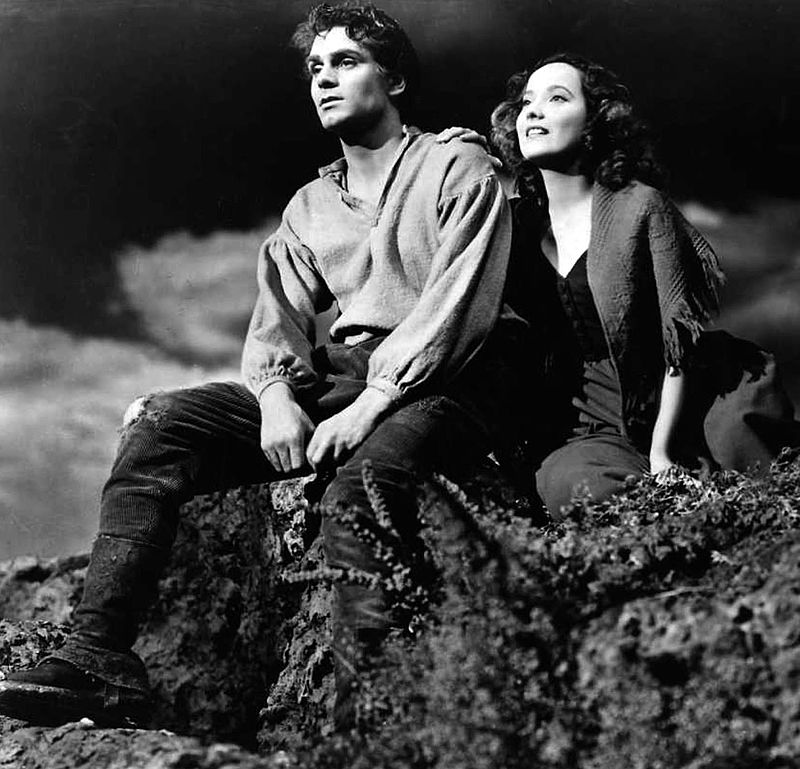 Laurence Olivier and Merle Oberon in "Wuthering Heights" | Source: Wikimedia
Oberon was an experienced actress with an Academy Award nomination under her belt for "Dark Angel," while Leigh was still a relative unknown. The loss of the role rankled, and Leigh was haunted by the fear that her acting ability was overshadowed by her beauty.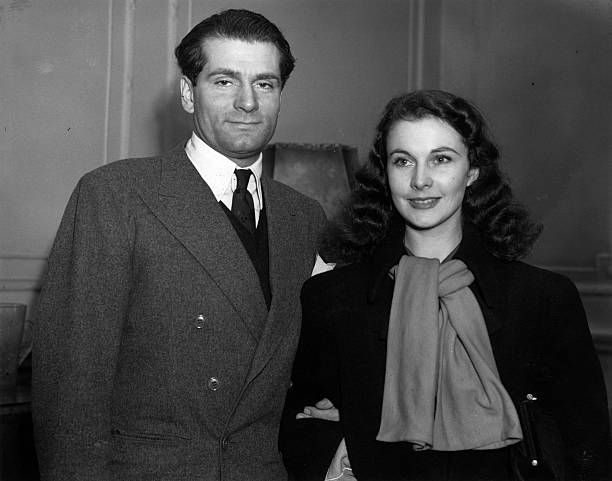 Laurence Olivier and Vivien Leigh arrive in England in 1941 to contribute to the WW II effort | Source: Getty Images
TRIUMPH
Leigh's performance in "Gone WIth the Wind" as the superficially charming, amoral and ambitious Scarlett was magnificent, and she was awarded the Oscar for Best Actress. But rumors from the set hinted at trouble.
Leigh was said to be "difficult" and she clashed with the film's new director Victor Fleming. She was also said to have been frequently at odds with fellow British actor Leslie Howard who played Ashley Wilkes, the man Scarlett was obsessed with.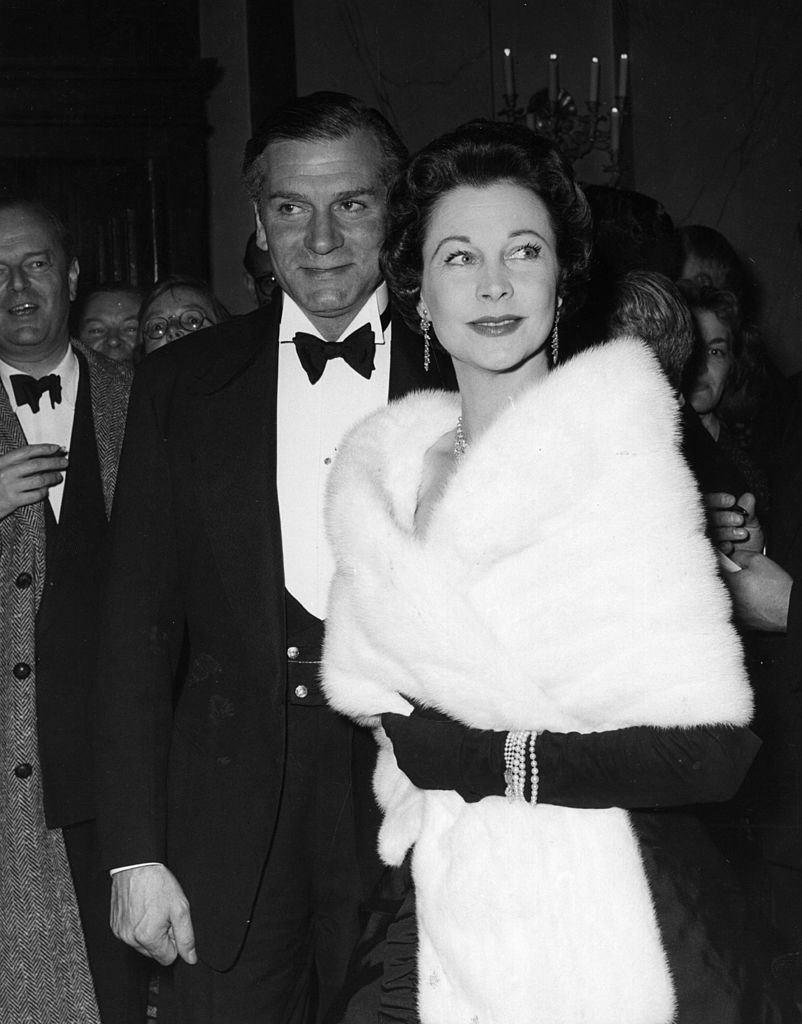 English actor Lord Laurence Olivier, with his wife, English Vivien Leigh circa 1952 | Source: Getty Images
MARRIAGE TO LAURENCE OLIVIER
In 1940, Leigh and Olivier obtained divorces from their respective spouses and got married. Leigh wanted to work with Olivier, but she was not picked to star in the next two major movies he starred in and which were massive hits: "Rebecca" and "Pride & Prejudice." Producers cast actress Greer Garson as Lizzie Bennet, and the role of Mrs. de Winter went to Joan Fontaine.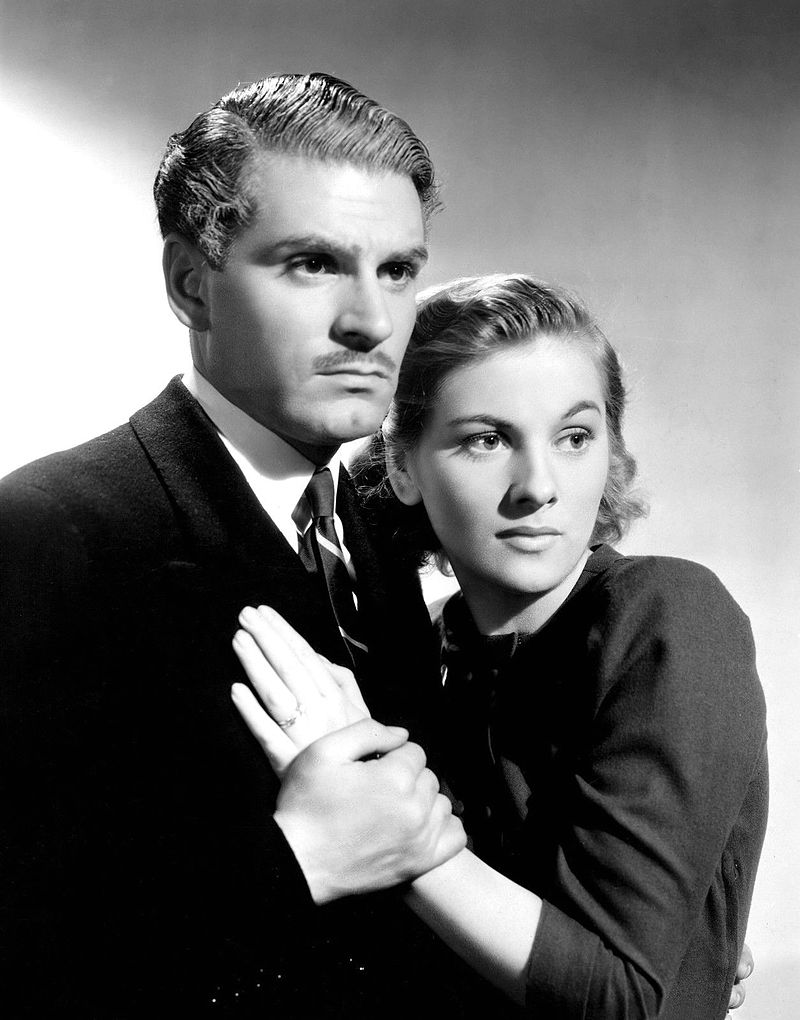 Laurence Olivier and Joan Fontaine in Alfred Hitchcock's 1940 film "Rebecca" | Source: Wikimedia
FAILING HEALTH
Leigh was diagnosed with tuberculosis in 1944, and her physical frailty resulted in a miscarriage in 1945. The dual blow led to depression, and her meltdowns, during which she would fall to the floor screaming and crying, started to worry Olivier.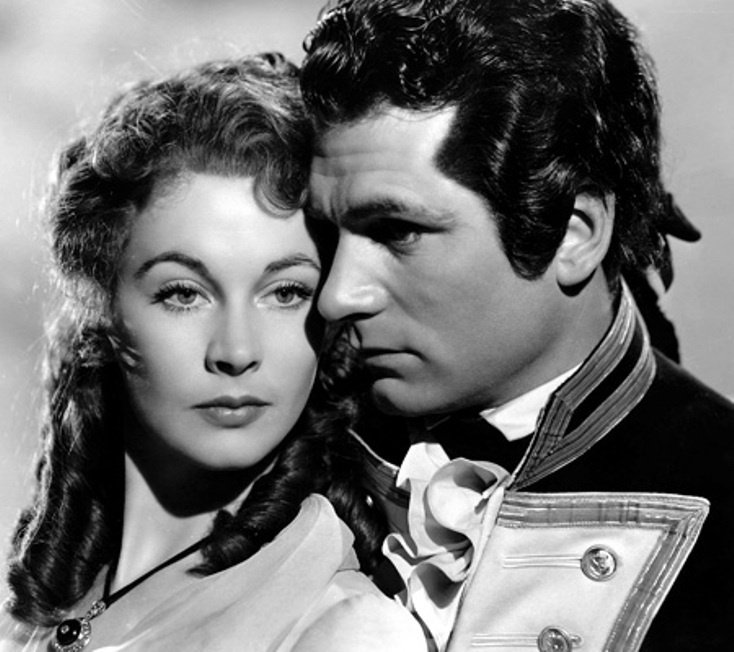 Vivien Leigh and Laurence Olivier in the 1941 fil "That Hamilton Woman" | Source: Wikimedia
The full range of symptoms of bipolar disorder started to manifest, with alternate periods of mania and depression. The then little-understood disorder started to place a growing strain on her relationship with her husband, and the failure of her next two movies didn't help.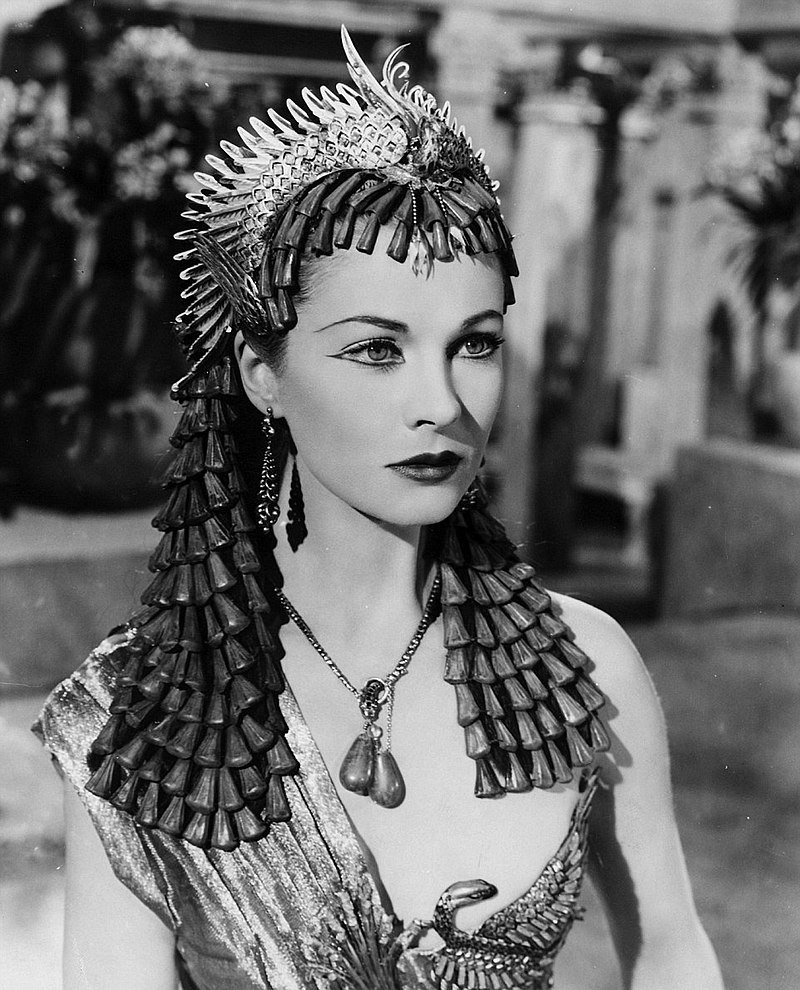 Vivien Leigh as in the 1945 film "Caesar & Cleopatra" | Source: Wikimedia
Leigh had won the leads in the 1945 "Caesar & Cleopatra" and an adaptation of Tolstoy's "Anna Karenina," released in 1948. Neither of the movies was a success with the audiences or the critics, and several acerbic bad reviews plunged Leigh into depression and self-doubt.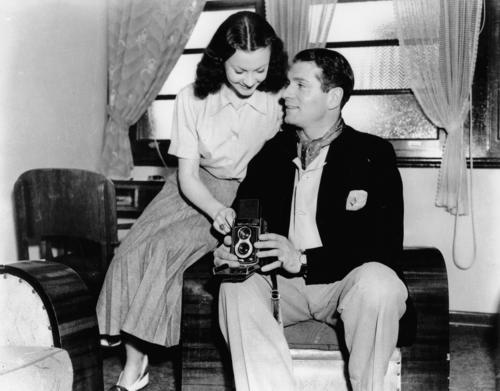 Vivien Leigh and Laurence Olivier in Australia during the disastrous 1948 tour | Source: Getty Images
EPIC DRAMA OFFSTAGE
Leigh and Olivier set off on a theatrical tour of the Antipodes in 1948, but the couple's tremendous quarrels offstage proved to be even more epic than their performances on stage. Screaming matches were frequent, which often deteriorated into slapping, scratching, and biting on Leigh's part.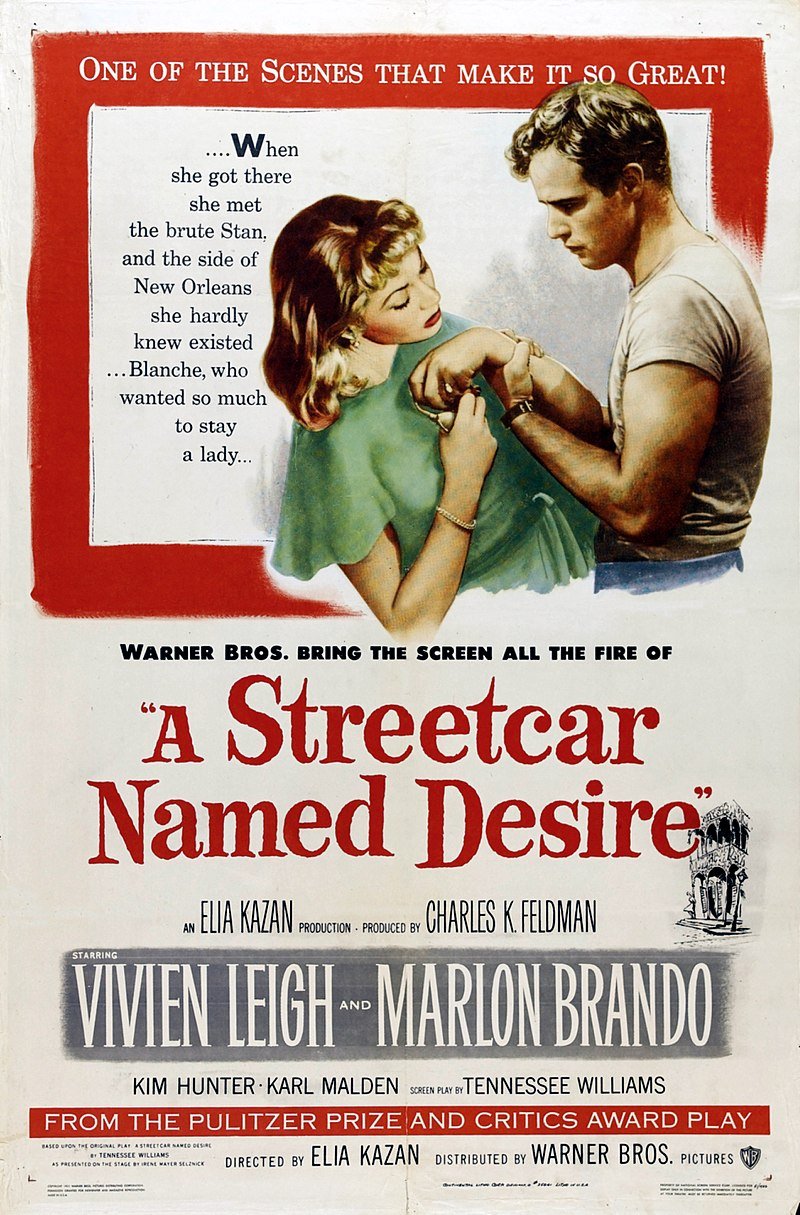 Poster for the 1951 film, "A Street Car Named Desire" | Source: Getty Images
TRIUMPH AGAIN
In 1949, Leigh proved beyond a doubt that her acting ability went way beyond playing screen beauties. She was cast as Blanche DuBois in Tennessee Williams' play, "A Streetcar Named Desire." Leigh's portrayal of the neurotic brittle Blanche pushed over the edge into madness by her brother-in-law's rape was flawless.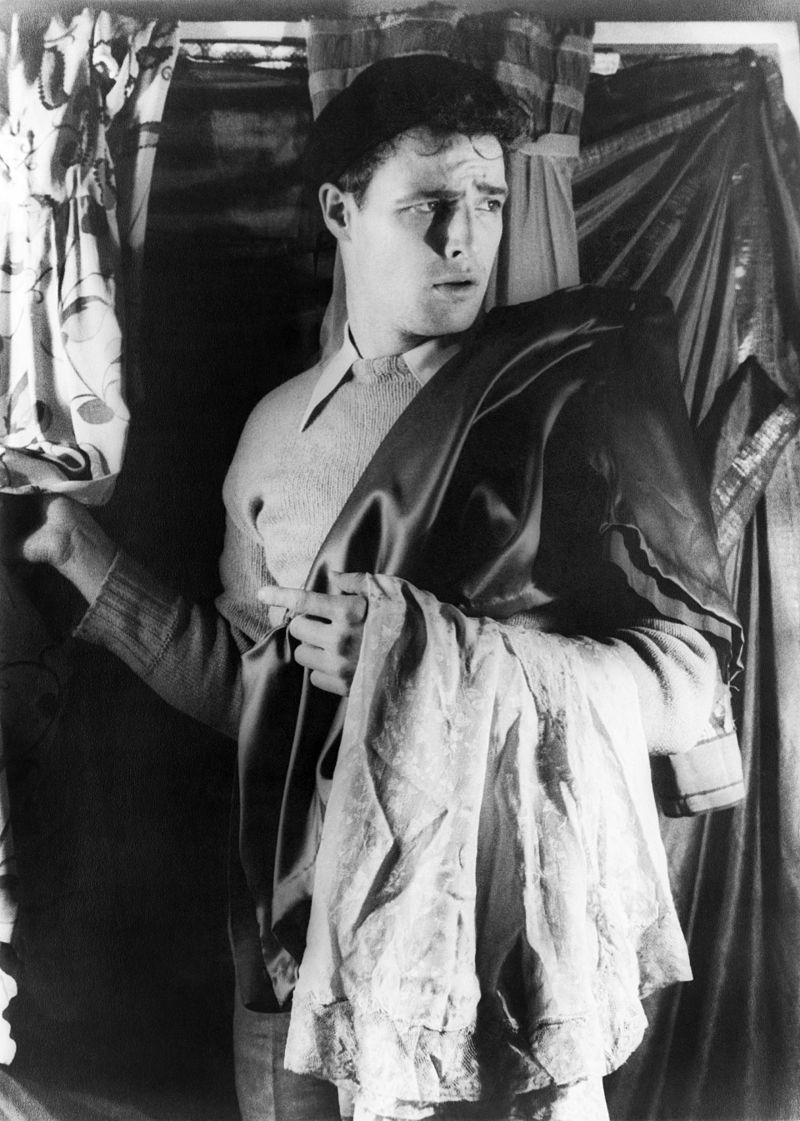 Marlon Brando on the set of the Broadway production of "A Streetcar Named Desire" | Source: Getty Images
And who else was better qualified to incarnate a woman on the verge of madness... The West End role won Leigh the role in Elia Kazan's 1951 film adaptation opposite Marlon Brando. Kazan, who had initially resisted casting Leigh was overwhelmed by her performance.
The part of the neurotic, middle-aged Blanche DuBois won Leigh her second Oscar, and this time no allusion was made to her beauty by critics. But by then, her erratic behavior and manic depressive cycles were destroying her marriage, as was her ongoing affair with actor Peter Finch.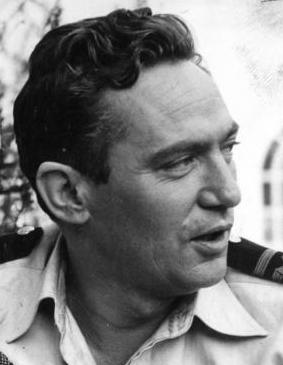 Peter Finch during the making of the 1955 film 'Passage Home' | Source: Wikimedia
BREAKDOWN
In 1953, Leigh was cast opposite Finch in the film, "Elephant Walk." But during the filming on location in Ceylon, Leigh had a breakdown due to her mental health issues, and Paramount promptly fired her and replaced her with Elizabeth Taylor.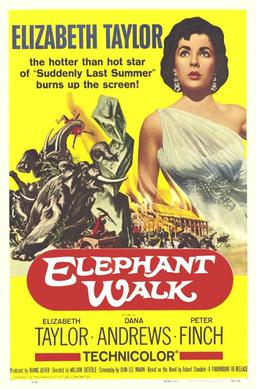 Poster for the 1953 film, "Elephant Walk" | Source: Wikimedia
The affair with Finch ended soon after, but her stability deteriorated, and a second miscarriage in 1956 plunged her once again into depression. Leigh threw herself into yet another frantic love affair, this time with actor Jack Merivale.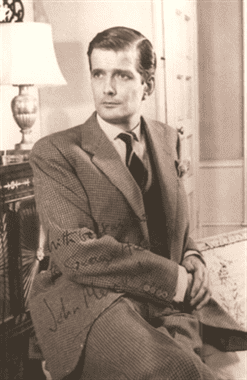 Autographed publicity shot of actor Jack Merivale | Source: Wikimedia
DIVORCE FROM LAURENCE OLIVIER
Olivier agreed to give Leigh a divorce but asked Merivale to vow that he would care for her and stand by her side despite her mental health issues. After the divorce became final in 1958, Merivale and Leigh moved in together.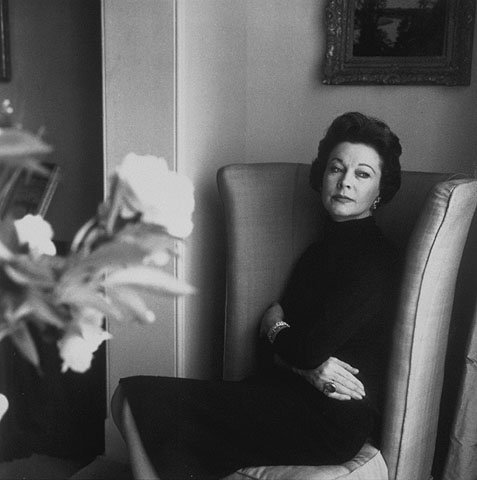 Vivien Leigh photographed by Roloff Beny at her home 1958 | Source: Wikimedia
DEATH OF VIVIEN LEIGH
The devoted actor was to stay by her side until her death from complications of a tuberculosis relapse in 1967. She was only 53, and ill health and mental instability had whittled her once-glorious beauty to a shadow of her former self.
Alongside her distraught lover, Jack Merivale at her funeral, were her two former husbands, Laurence Olivier, and Herbert Leigh Holman, the father of her only child Suzanne Farrington, who followed in her mother's footsteps and became an actress.
Please fill in your e-mail so we can share with you our top stories!