Ruth Bader Ginsburg's Health — from 4 Cancer Battles to Hospitalization for Gallbladder Issue
Ruth Bader is not just a hard worker, but she's also a fighter. And she fights for what matters most — her health. She's been through the worst of it. 
The Supreme Court justice has had more than her share of health struggles over the years. Over two decades, she's gone through cancer and gallbladder problems. Not to mention, a fall that left her with fractures.
Ruth Bader Ginsburg is now 87 years old, and she refuses to give up. May 2020 saw her recovering from another health issue just four months after she was declared cancer-free. Let's take a deeper look.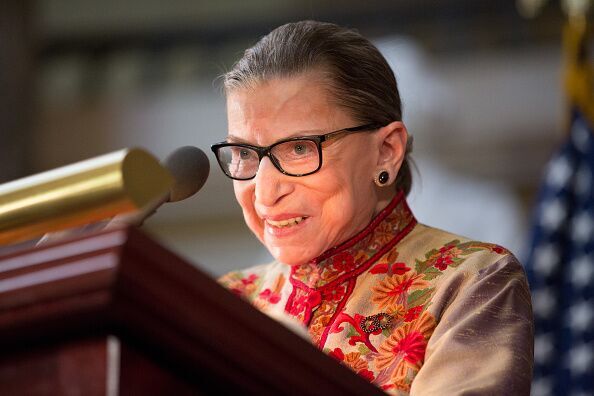 DIAGNOSED WITH CANCER
In September 1999, Ginsburg received her first diagnosis for colon cancer. The news followed a very ill summer, which wrapped up with an unrelated abdominal infection. 
The small tumor was found during treatment, and Ginsburg was hospitalized for just under two weeks. She returned to work soon after, hiring a personal trainer to help her get back on her feet. 
THE SECOND DIAGNOSIS 
In 2009, Ginsburg would have another treatment, this time for pancreatic cancer. Doctors found the other small tumor during a routine medical checkup. 
Again, Ginsburg's hospital visit was relatively short, spanning under three weeks this time. However, Ginsburg was only half-way through her battle against cancer.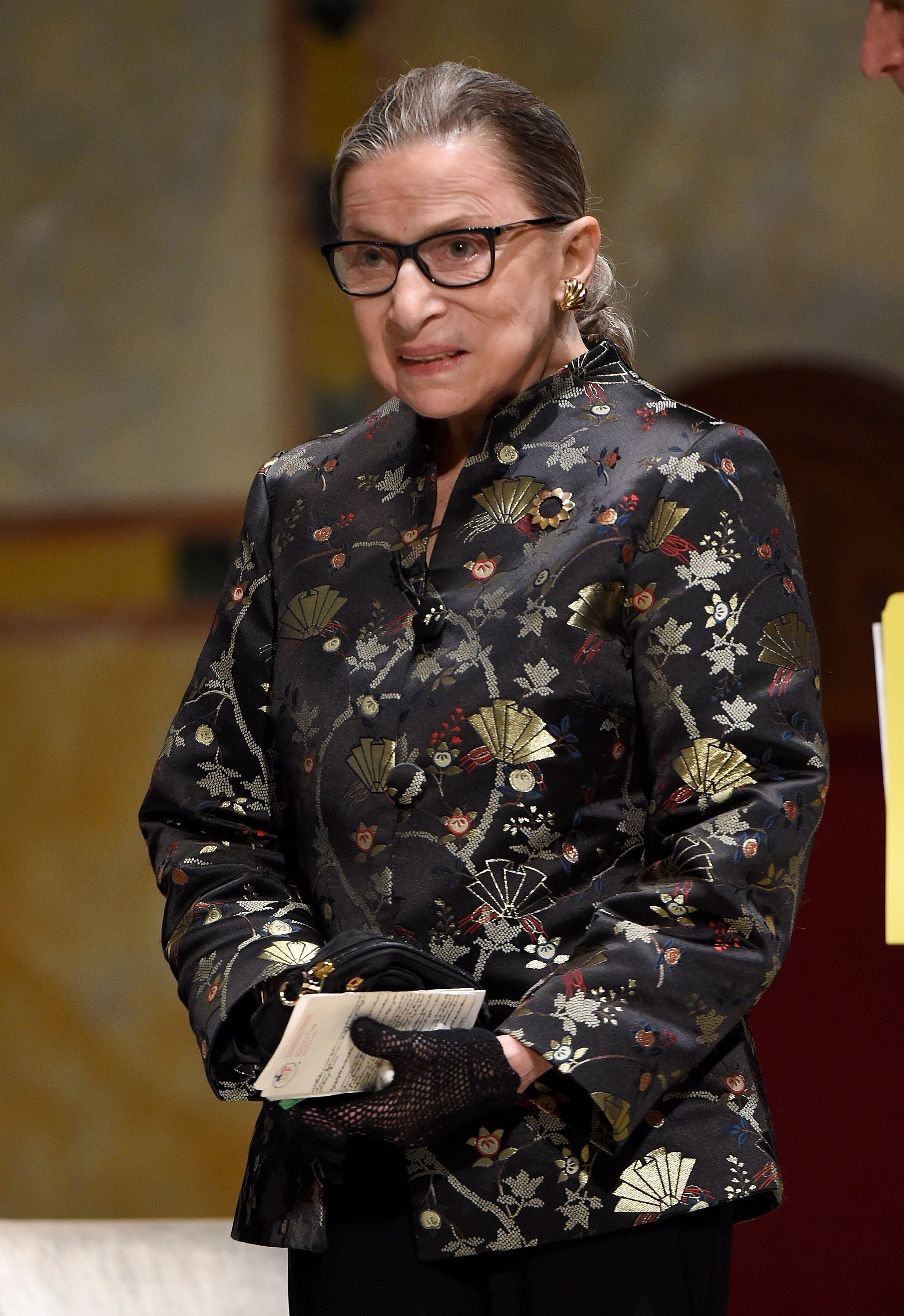 CHEST PAINS PROMPT SURGERY
In 2014, at age 81, Ginsburg found herself experiencing chest burns while working out. The issue was nipped in the bud quickly after heart surgery and two days of rest. 
A DANGEROUS FALL 
Almost two years ago, Ginsburg found herself hospitalized once again. This time, it was due to a fall in her office, which resulted in three fractured ribs. 
The Supreme Court justice initially ignored the incident, staying home the same night. However, the discomfort prompted her to go to George Washington University Hospital, where she stayed a mere day. 
THE THIRD DIAGNOSIS
It wasn't long before Ginsburg once again returned to the hospital for another bout of cancer. This time, she had two malignant modules in her left lung. 
At the Memorial Sloan Kettering Cancer Center, Ginsburg underwent a pulmonary lobectomy. After surgery, the court released a statement saying there was "no evidence" of "any remaining disease." 
THE FOURTH DIAGNOSIS 
In August 2019, Ginsburg quietly dealt with a forth cancer emergence, only revealing that she'd underwent three weeks of radiation therapy after the fact.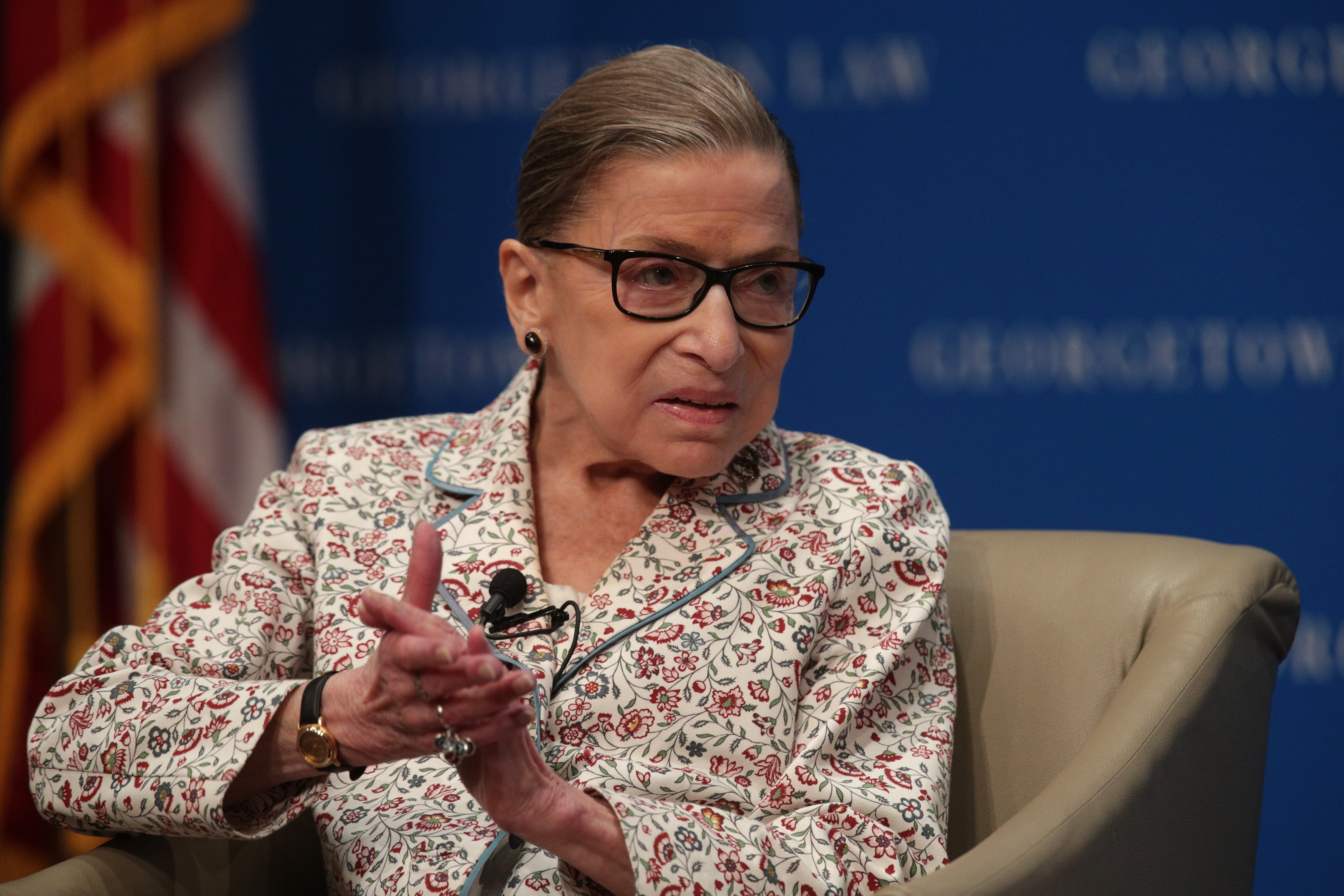 After that, Ginsburg remained as active as possible. She appeared at the annual Library of Congress National Book Festival, where she assured attendees she was on the road to recovery. 
In January 2020, she made the pronouncement that she was "cancer-free," adding, "that's good" in an interview with CNN. That was the last of her cancer woes so far.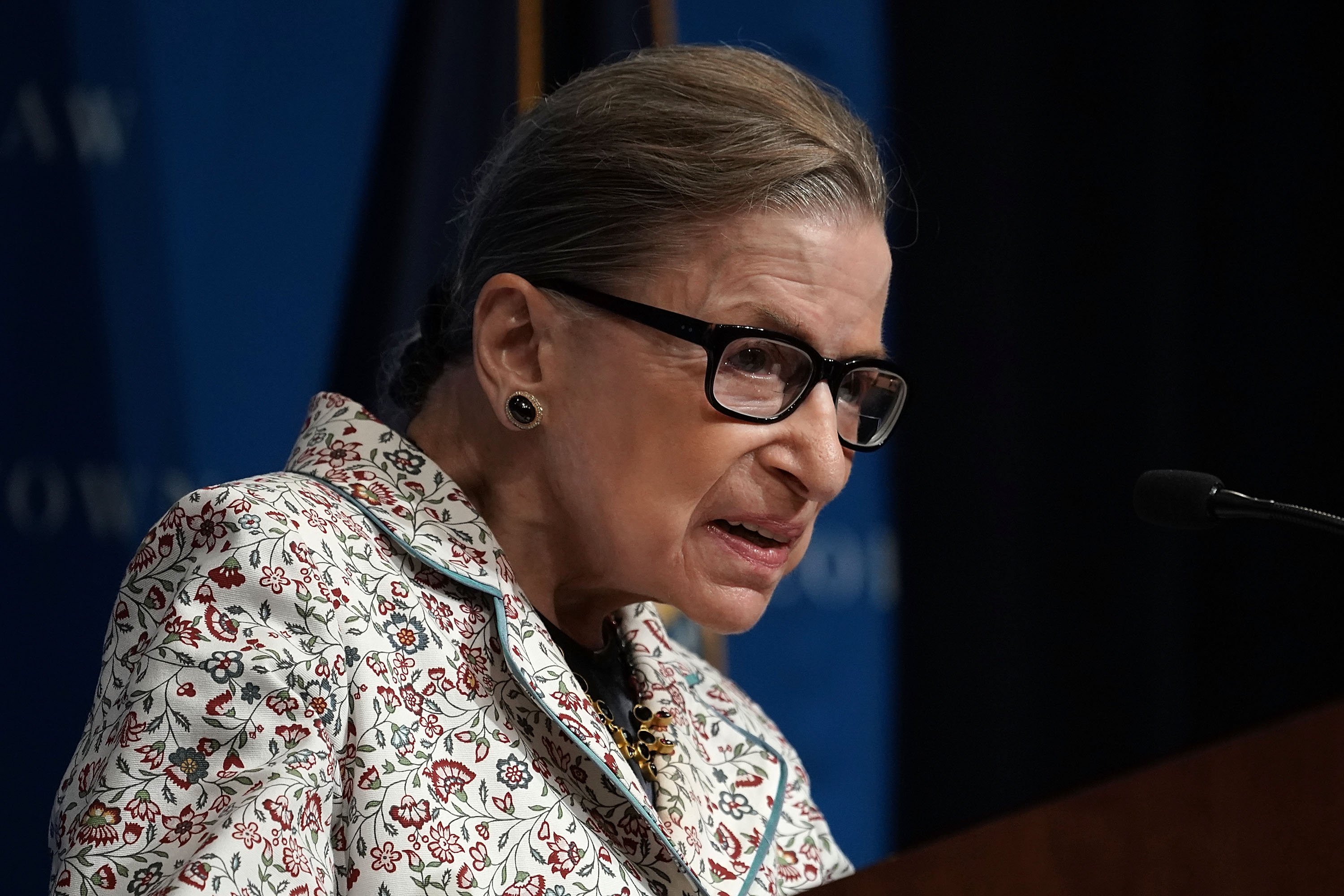 GALLBLADDER EMERGES
In May 2020, Ginsburg once more returned to the hospital. This time, she reportedly had a benign gall bladder condition, which called for non-surgical acute cholecystitis treatment. 
Ginsburg remained at The John Hopkins Hospital in Baltimore, Maryland, for two days before returning home. During her hospital run, she did an oral argument teleconference.
Report: Justice Ruth Bader Ginsburg in hospital with gallbladder infection. Will participate in oral arguments from hospital. Get well soon!

— Tom Fitton (@TomFitton) May 6, 2020
The Supreme Court released a statement that read, in part, "[Ginsburg] is doing well and glad to be home. The Justice will return to [the hospital] for follow-up outpatient visits over the next few weeks."
Ginsburg's colleague Kayleigh McEnany took to Twitter to show support for the Supreme Court Justice while still hospitalized. We also hope Ginsburg fully recovers very soon.